Well, on May 5th 2012, after months of deliberartion, I finally traded in my 2009 SSM DCSB Prerunner Sport for a 2012 MGM DCSB 4wd Sport w/Entune, Tow Pkg, the works.
So here are the mods so far
Performance:
aFe Pro Dry-S Drop in Filter
Flowmaster 40 series muffler (single in, single out)
Wheels & Suspension:
Full OME Lift (w/o Top spacer, 885x Coils, OME front and rear shocks and Deaver 1.5" TSB AAL)
Spidertrax Wheel Spacers
TRD 17" Sport Wheels painted anthracite
Exterior:
TRD Front skid plate
Blacked out (Plasti-Dip'd) front grille emblem
Fully debadged
Removed Front Mud flaps
20% tint on front windows
Wade/Westin In-Channel Visors
Thule 400XT Roof Rack w/58" load bars and 42" Fairing
Painted front calipers red
2x Ammo Can Bed Storage mod done with MTM Black Plastic 50 Cal ammo cans.
Sockmonkey "TRD Expedition" bedside decal
Tinted 3rd brake light
Firearm Stickers (Walther, Mossberg, Springfield XD)
Harbor Freight Aux lights mounted on bedrail behind rear window with eye bolts for extra tie downs
Smoked Tail lights
Red & Black "4WD" emblem on tail gate
Recovery Hitch w /red shackle
Toyota OEM/Amp Research Bed Extender
ExpeditionPortal.com sticker on tailgate
Tailgate Hose Clamp Mod
2x Extra D-Ring Mod
Homemade bedrail brackets with Quick Fists for shovel
OEM Bed mat cut for extra D-rings
Rubbermaid 48 gal Action Packer in bed, stuffed with tools and Bug Out Stuff.
Electrical:
Front and rear signal bulbs and corner lights painted silver to eliminate the egg yolk effect
886 Fog Bulbs Modified to fit in reverse light socket
Nokya 55w yellow Fog light bulbs
Interior:
Weathertech Digital Fit Floor mats (fronts) modded to work in 2012
Flyzeye Red and white LED's with Red halos and black case
White LED Light in glovebox hardwired to HVAC control panel power
DIY center console mount for my iPhone 4 Life Proof case
Zaplight 1 Million Volt Stun Gun attatched to Driverside seat (between door and seat)
Super White LED Vanity Mirror Lights
Wet Okole front and rear Seat Covers (Standard/No piping, Charcoal and Black w/Red TRD logo)
As she sits today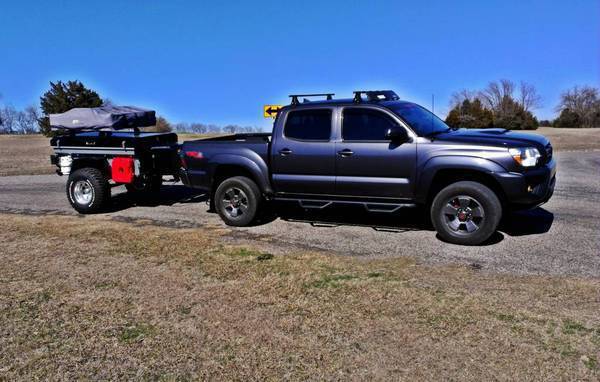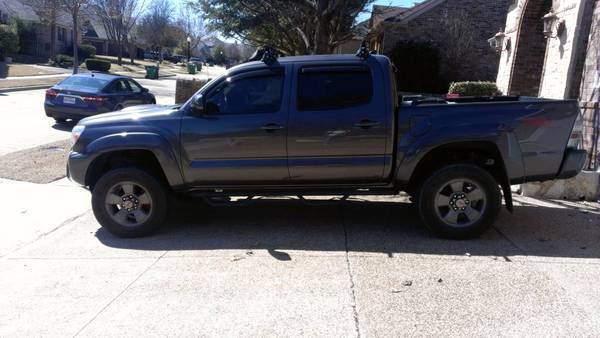 Day I brought it home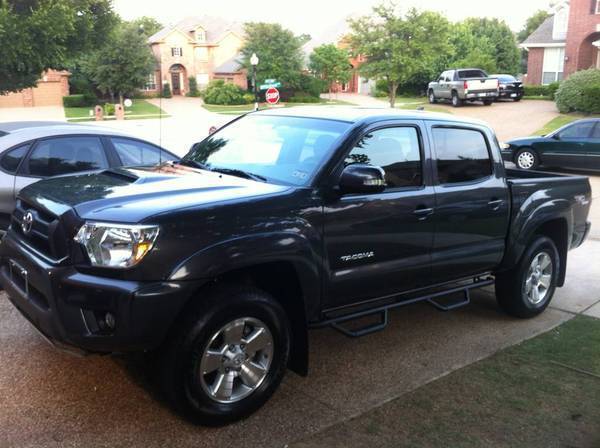 Full OME Kit and Toytec 1.5" TSB AAL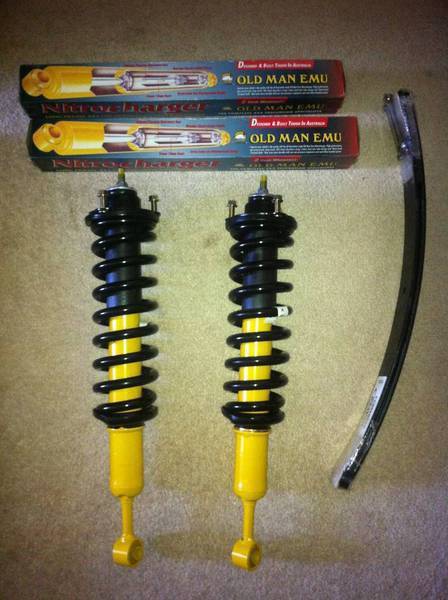 After OME Kit install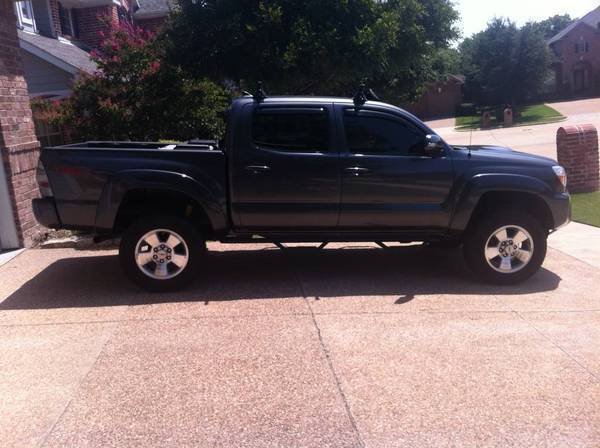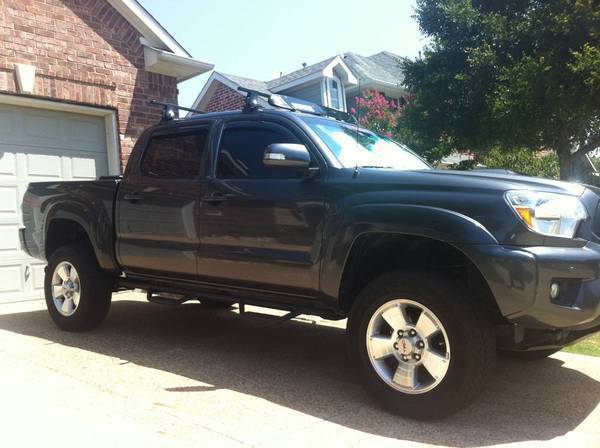 FJ Cruiser TRD Center Caps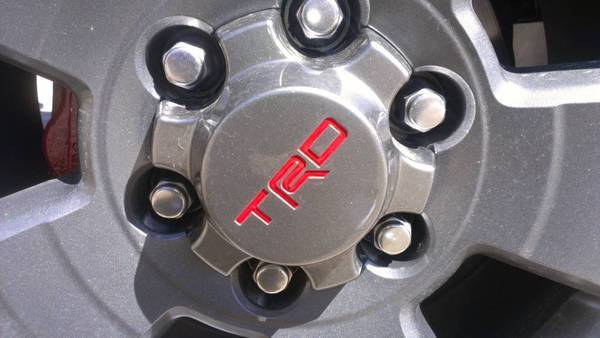 TRD 17" Sport wheels painted anthracite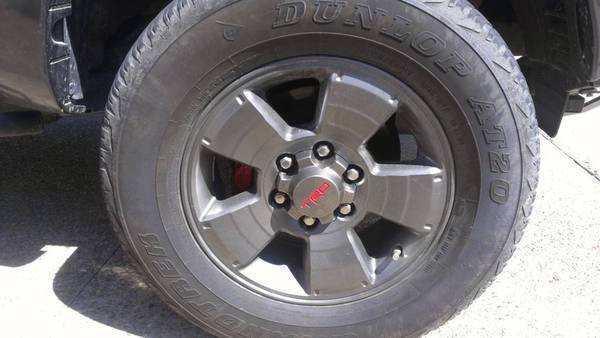 Ventshade rear window deflector and bed extender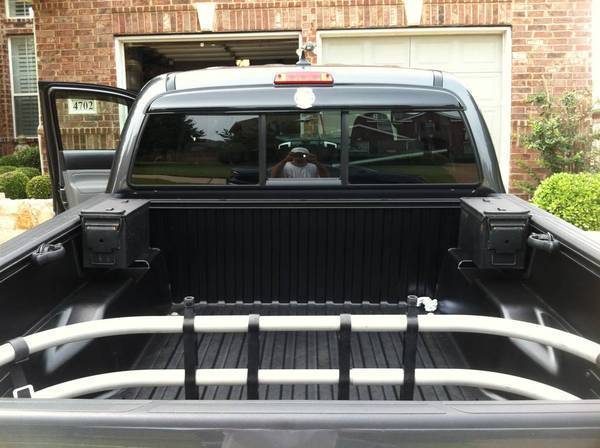 MTM Plastic Ammo Cans Mounted to Bed Rails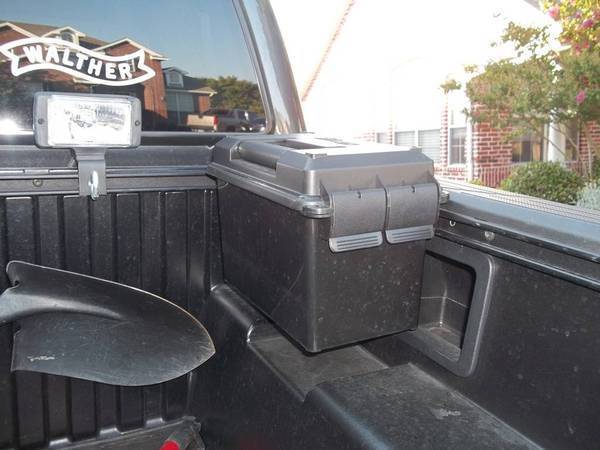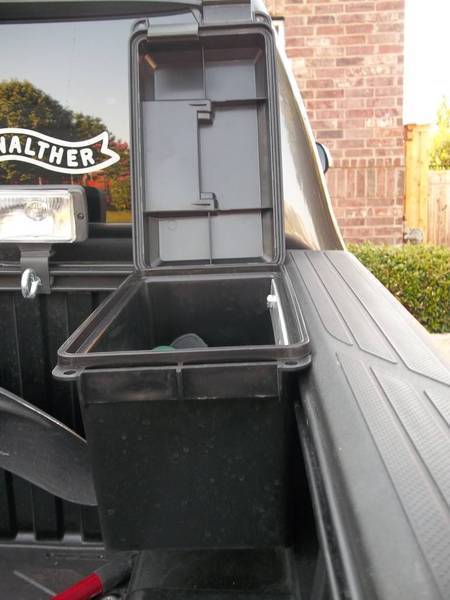 Rubbermaid 48 gal Action Packer locked to bed D-rails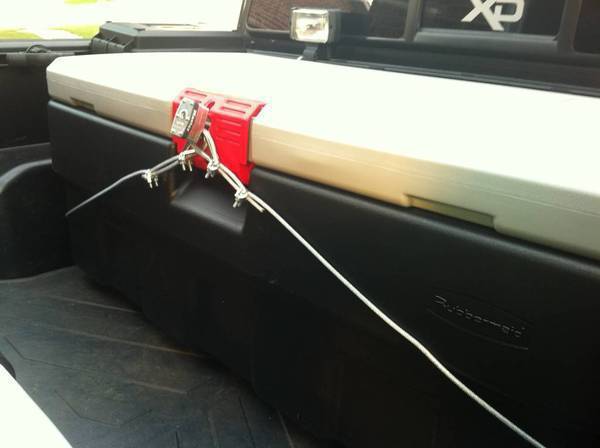 Rear Aux lights with Eye bolts for extra tie down points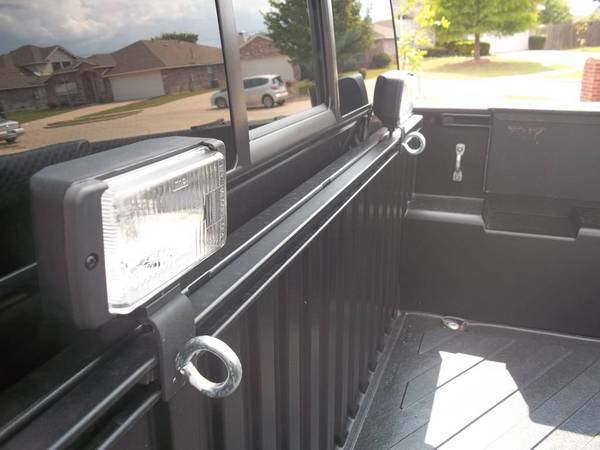 TRD Front window decal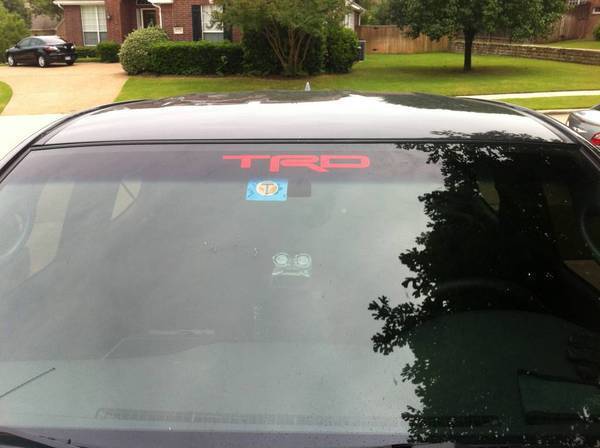 Expedition Portal sticker on tailgate
4WD Emblem on lower right of tailgate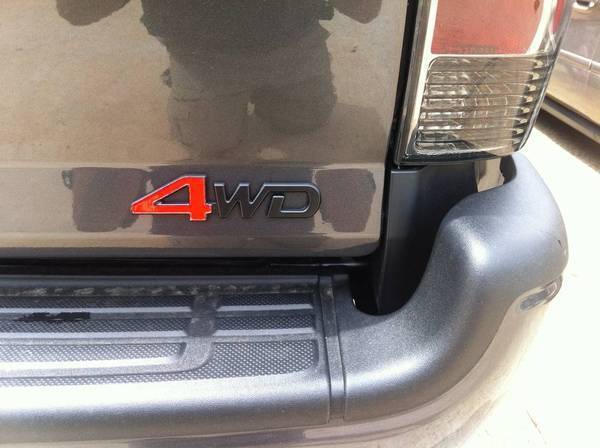 Tailgate clamp mod
OEM Bed mat and mod for extra D-rings
20% tint on front windows
Debadged and Wade/Westin In-channel visors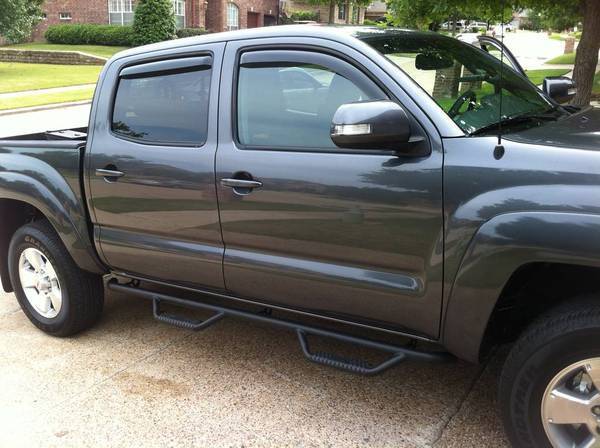 Front grille emblem painted black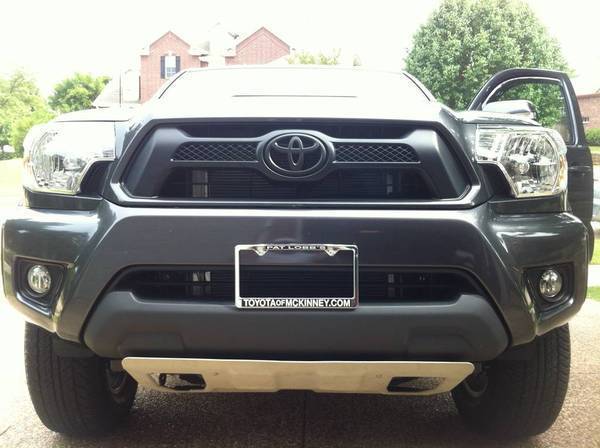 Signals bulbs painted silver to eliminate egg yolk effect
Painted calipers red
Bed storage lock mod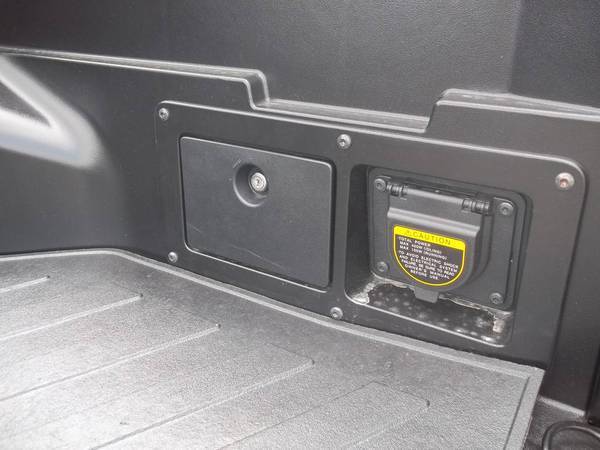 Tinted 3rd Brake Light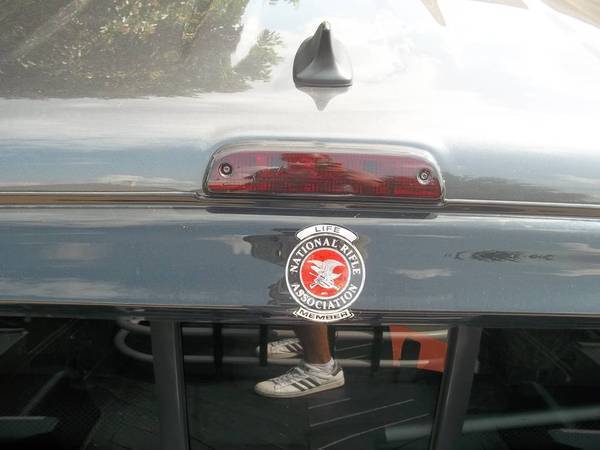 TRD Expedition Bedside Decals by Sockmonkey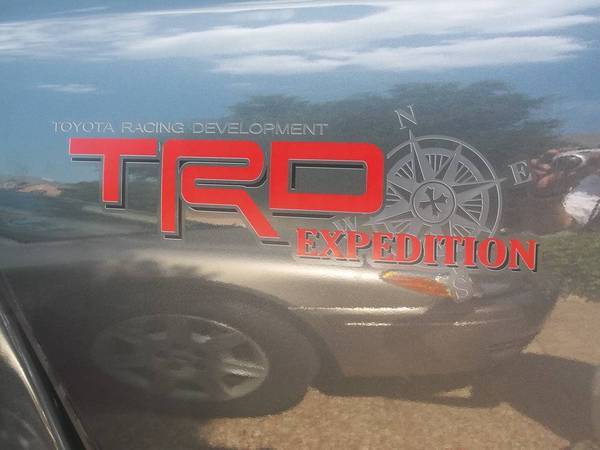 Recovery Hitch w /red shackle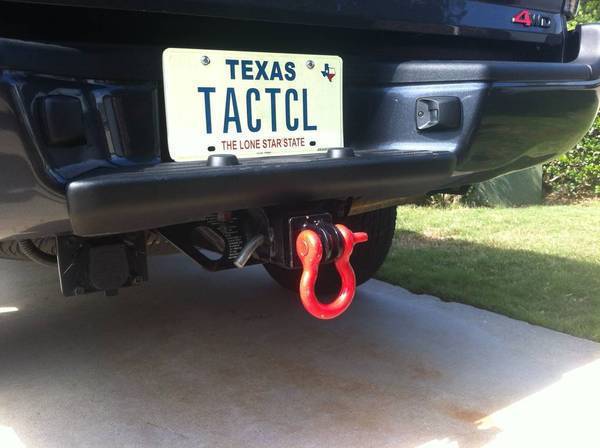 Firearm Sickers (Mossberg, XD, Walther)
Homemade brackets with Quick Fists for shovel mounting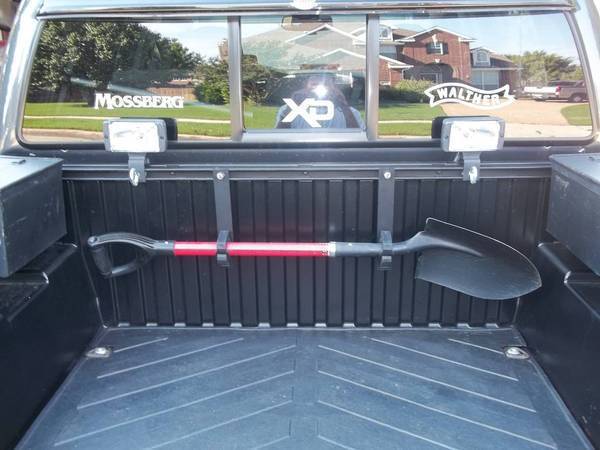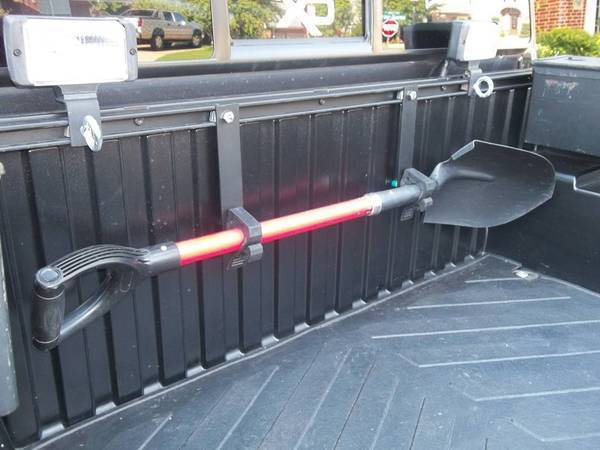 Thule 400XT roof rack, 58" load bars and 42" Fairing
[SIZE="3"]Weathertechs from 09 modded to fit 12
In cab outlets
Big cup holder mod and DIY center console mount for iPhone 4 with Life Proof case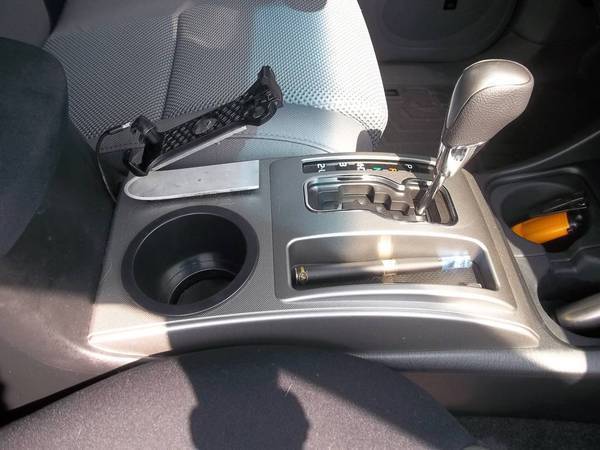 Hardwired Radar detector
White LED interior light kit from csjumper2003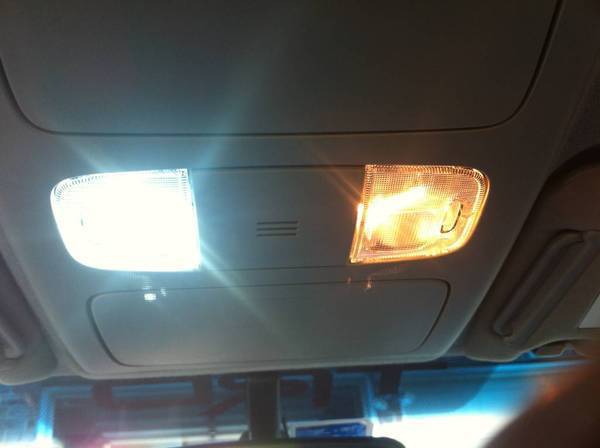 Super White LED Vanity Mirror Lights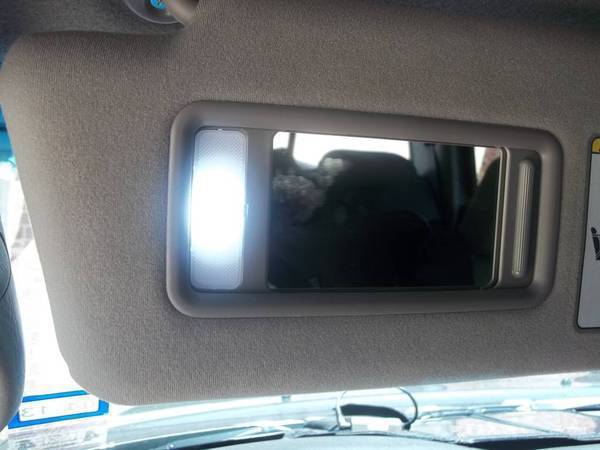 ImMrYo Rear-view mirror lift bracket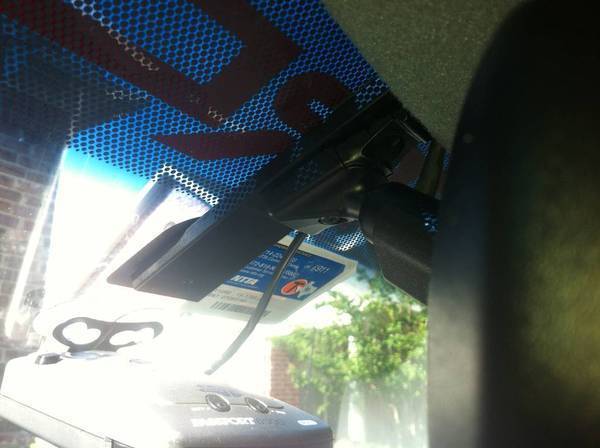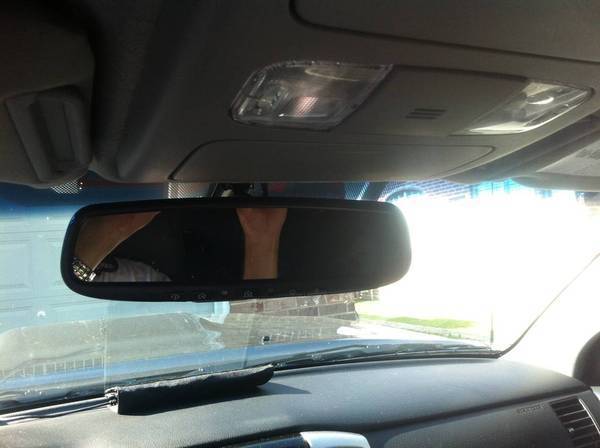 TRD shift knob
[B]
Flyzeye Designs V2 (hardwired) Red & White LED's, Red halos and black case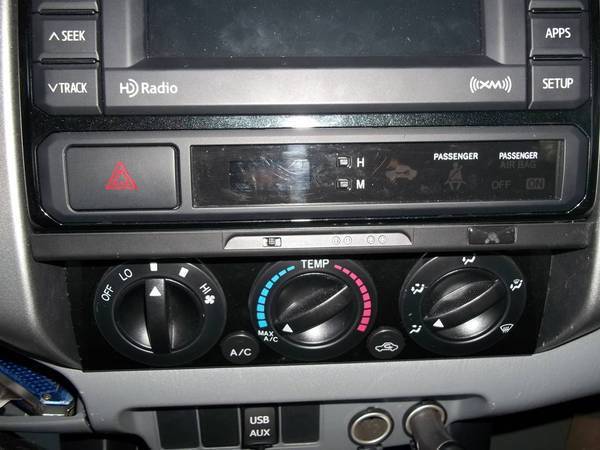 Future plans:
Avid offoad light bar
Avid rear bumper guard
M/T Tires
Metalmiller custom emblem
Bestop Soft topper
Grillcraft Grill
Retrofits w/BHLM