I'm a new active member here. I've been a lurker for awhile but after visiting with my brother and seeing his ridiculous jeep the mod bug has got me and I've decided to start a build thread.
I come from the sports car world so I've got a lot to learn about trucks. I've owned my truck since about October 2011.
Here's how she sits today. (sorry she's dirty)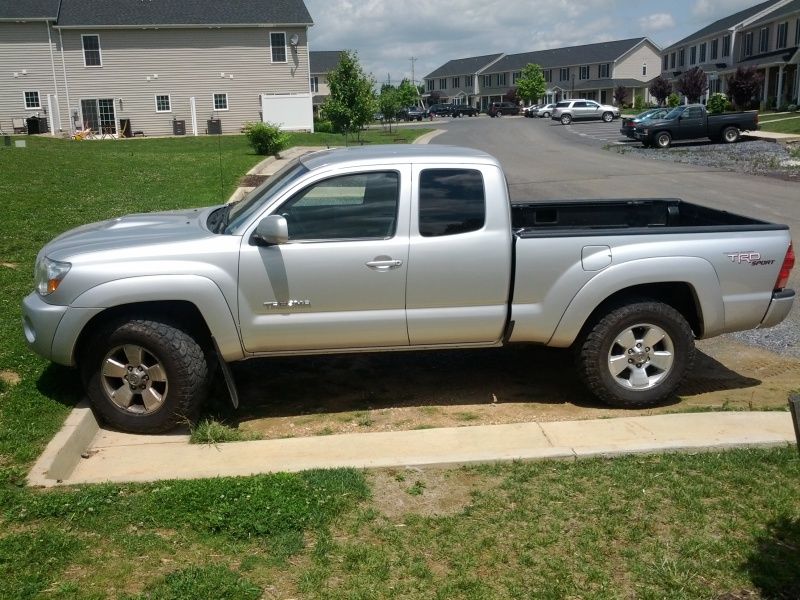 I've done a few minor modifications from looking around. I've got more to come but it will be slow since money is always an issue.
Interior:
Illuminated 4x4 switch
TRD floor mats
TRD rubber floor mats
Interior white LED kit
Parachord covered grab handles
Exterior:
Bed Mat
Functional hood scoop (removed plastic so it actually vents)
LED replacement lights
Cooper Discoverer AT3
Brembo blank rotors
Hawk HPS brake pads