I bought this puppy brand new January 31st this year. I've never had a truck before but I already know that I should have had one a long time ago. Truck is already not stock with a few mods already completed. My money is quickly pouring into mods.
I'm just getting started with modding my new truck. I could definitely use some ideas and advice.
Tacoma Rubber Floormats
Rain Guards
Tacoma Door Sill Protectors
Aries Bull Bar with Powdercoated lower valence
Spyder Nerf Bars
Debadged
Blacked out front Toyota emblem
Wet Okole seat covers (Gray/Black with Tacoma in red)
Some ideas for the Tacoma in the future
Blacked out powdercoated stock rims
BHLM
Clear bra for the love bugs
Lift it
Bigger tires
Wheel Spacers
So here it is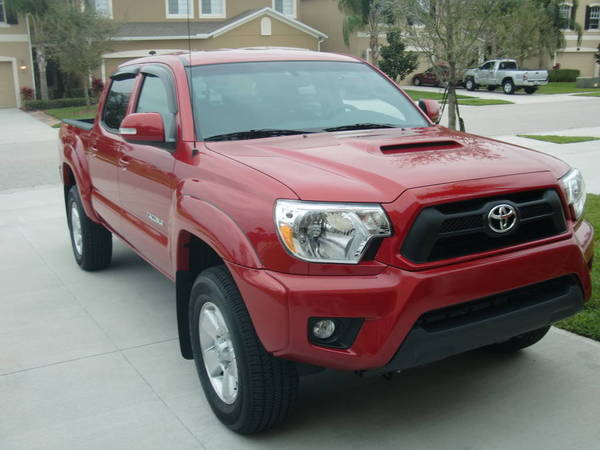 Front windows tinted
Put a bull bar on the front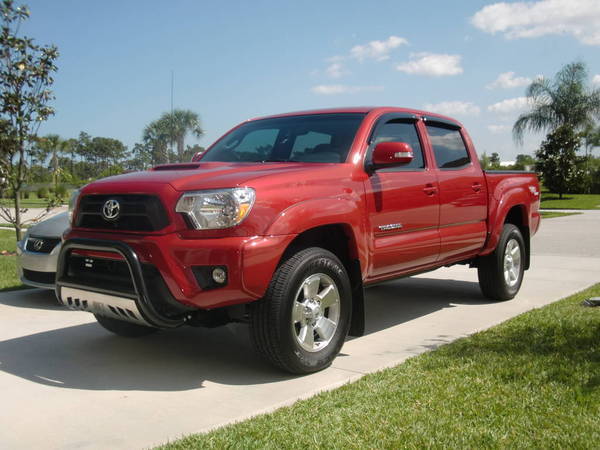 Debadged and put on nerf bars with the CCI pup in the back
Blacked out bull bar lower valence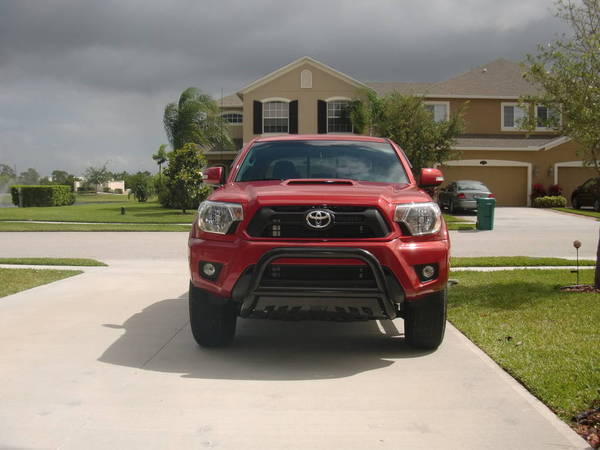 Blacked out toyota emblem
Need to get new pics up of my Wet Okoles and changes since this last photo.
Let me know what you guys think of this start.