[WARNING]
Viewing of this thread may cause a dangerous infection known as a "Modificationus bacteria" common Symptoms include but are not limited to Impulse purchases of unneeded aftermarket parts for your Tacoma, It may cause you to shift your priorities that were once thought to be "important" to the bottom of the list, You may also inadvertently frustrate the ones around you, Especially but once again not limited to: Your wife, Girlfriend, Mother, Father, Jealous Friends, Jealous Sons and daughters and quite possibly other relatives. This infection can be spread easily, and may result in very unfortunate circumstances where you can no longer to afford to fuel your overly modified Tacoma. Also this thread will be used to whore out my own truck so if you dont like looking at a sexy 4x4 double cab 2nd gen Tacoma... Then what the fuck are you doing here in the first place?!
LETS START
Well guys ive decided to start a build thread, Im kind of afraid i wont have enough pictures to really get a good thread but i shall try!
Its a 2006 Tacoma Double cab TRD sport with 4x4, Bought at 96k and now has 115K almost, I LOVE MY TRUCK!
Bought the lanyard before i even bought the truck! I knew i was going to get that truck as soon as i saw it!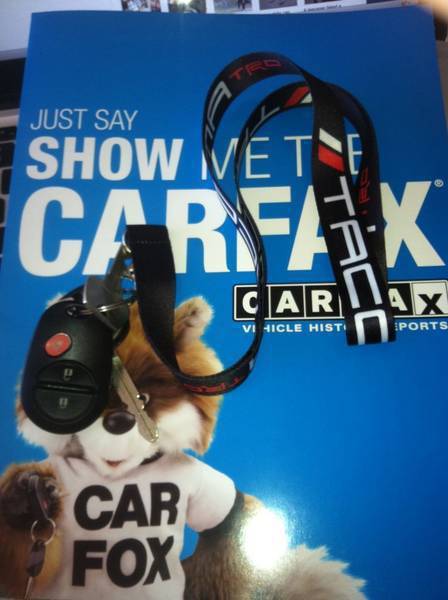 I just bought her! September 10th 2011.
She came with Heated leather Katzskins, and debadged.
First thing was tires!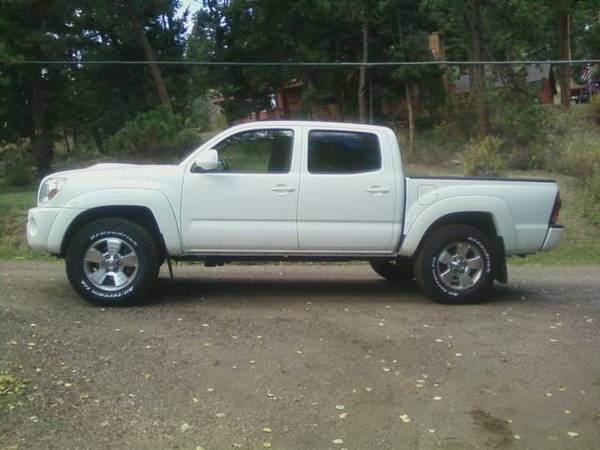 265/75/17R BFgoodrich all terrain TA KOs
Took her for some offroading, Just to see how she does stock.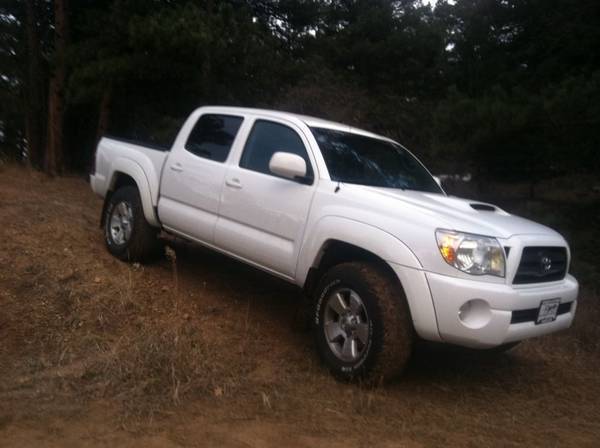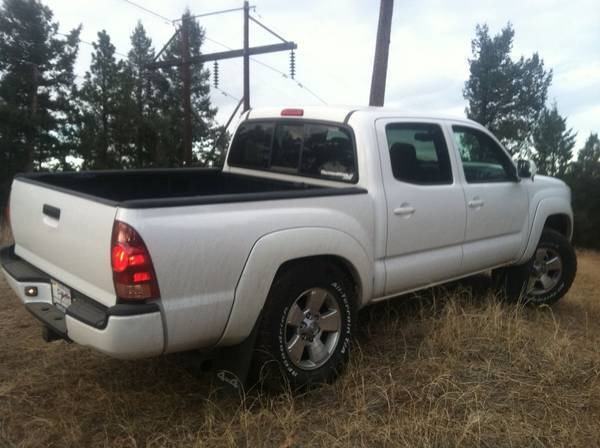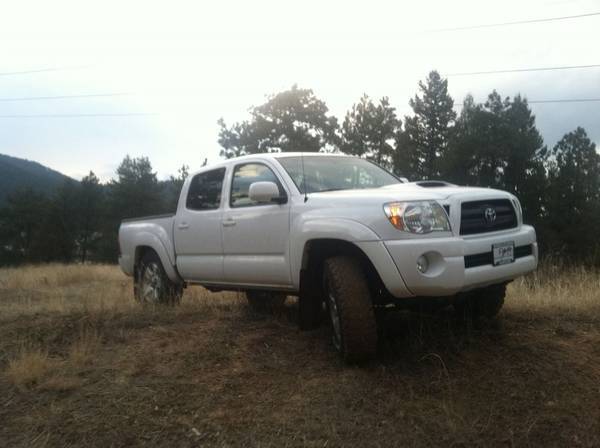 My grandpas truck! Totally what made me want a tacoma!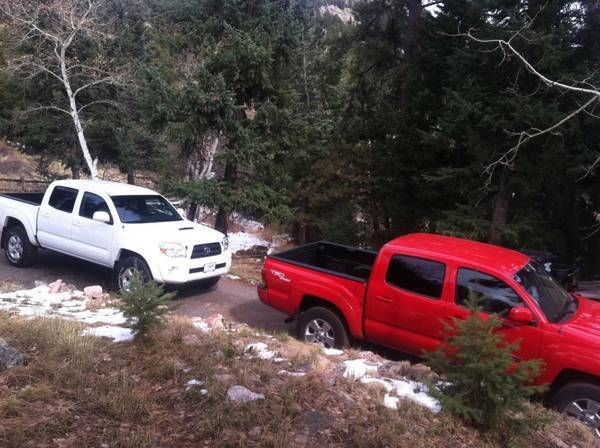 Blacked out the wheels and washed and waxed!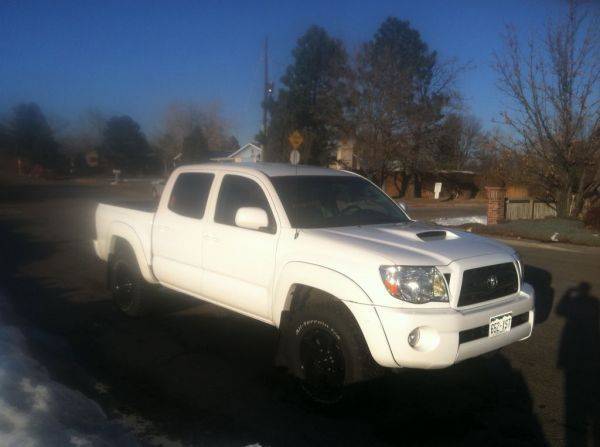 Got an UltraGauge
The best part, 3" LIFT!!!! Bilsteins all around with an 2" Deaver AAL in back.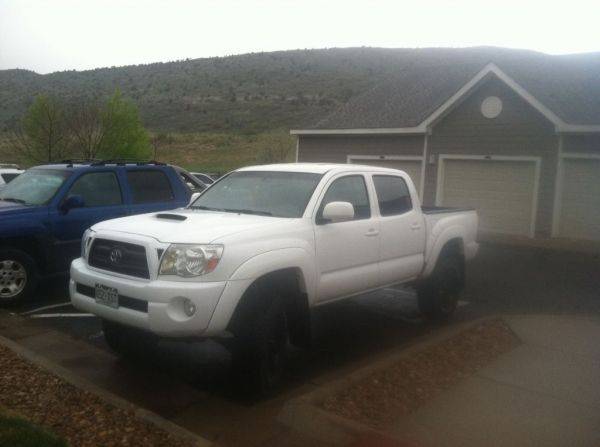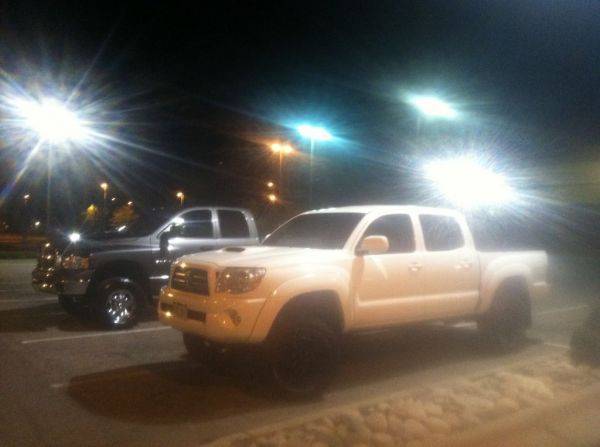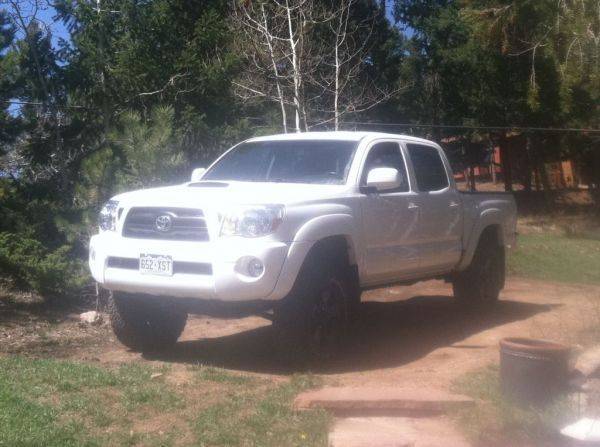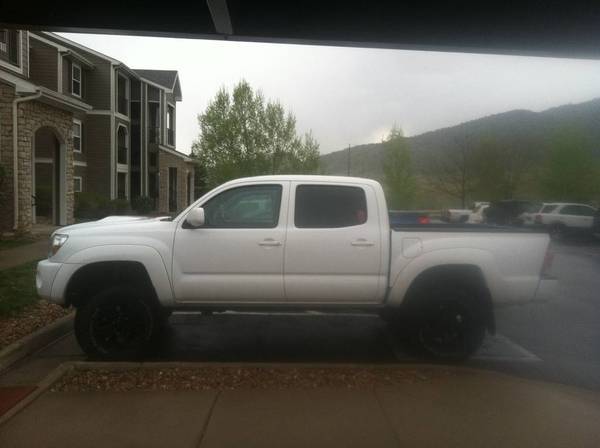 Blacked out the tail lights and painted the emblem in front Barcelona Red.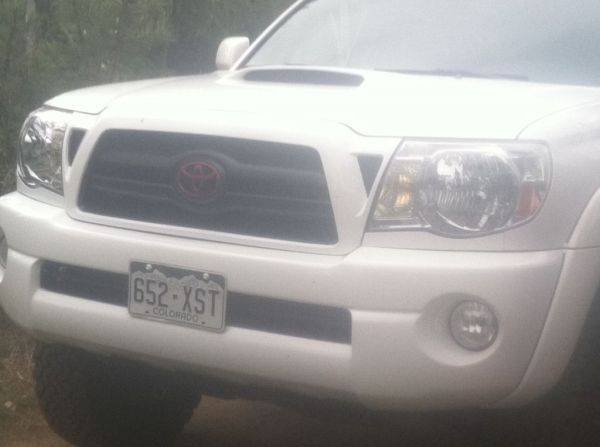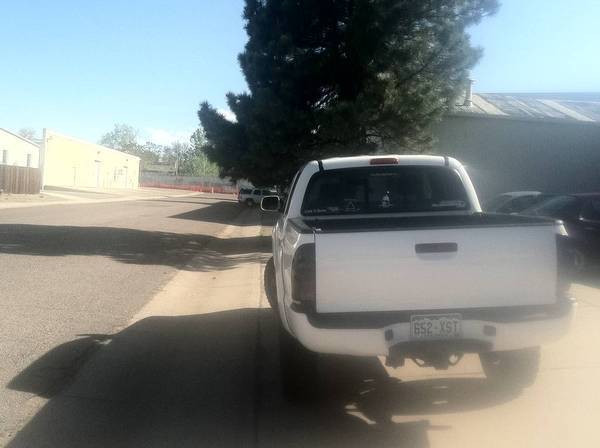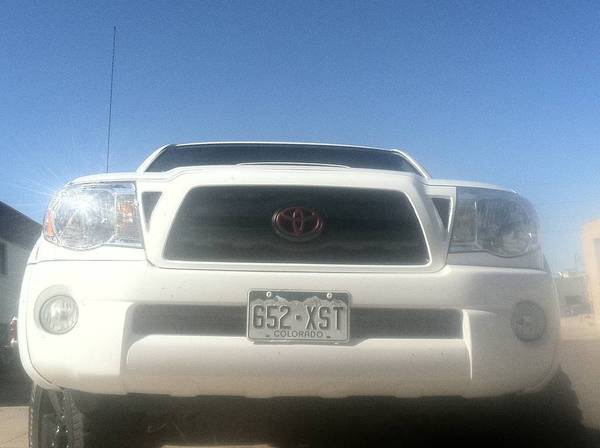 How it sits today!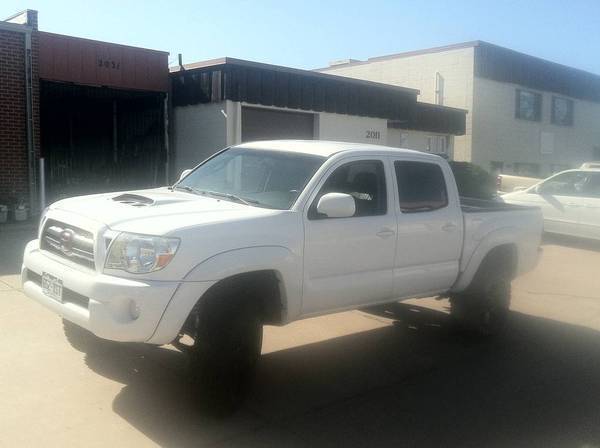 Washed and dried/waxed polished her real good before High County 4x4 Open House on May 19th 2012.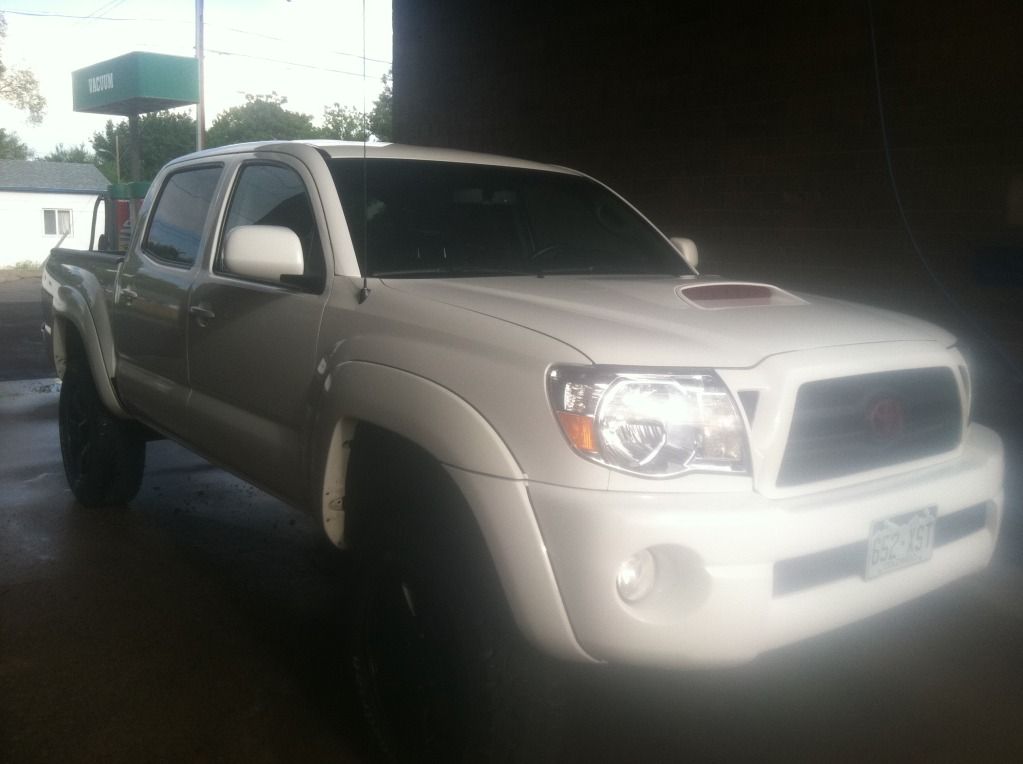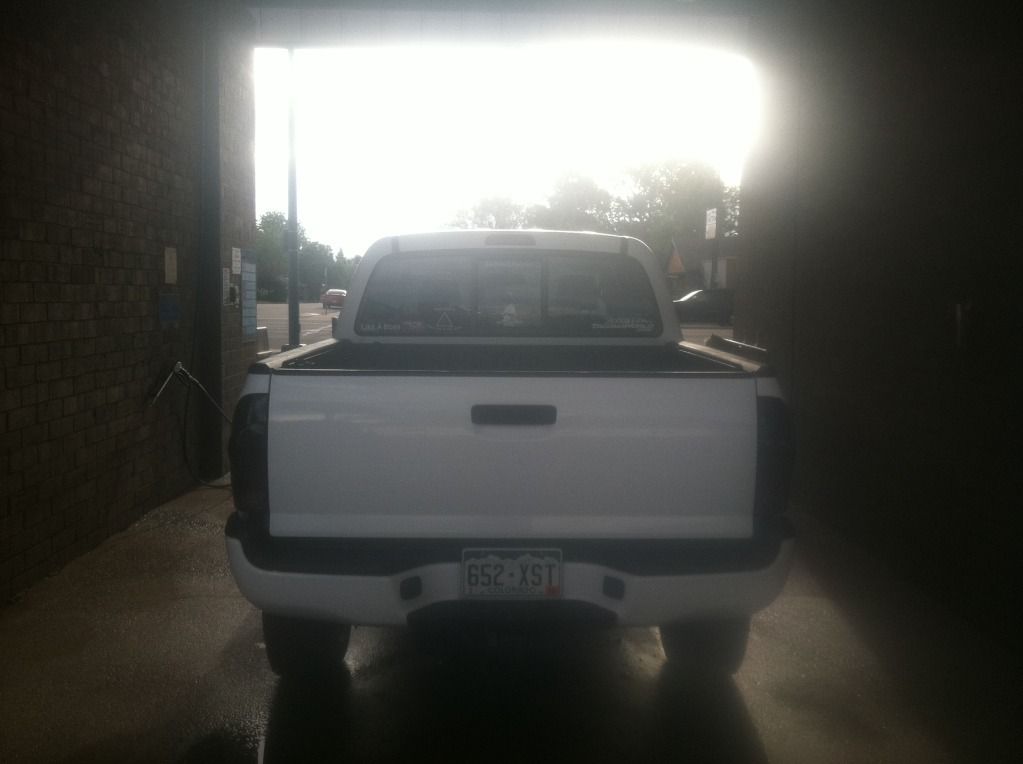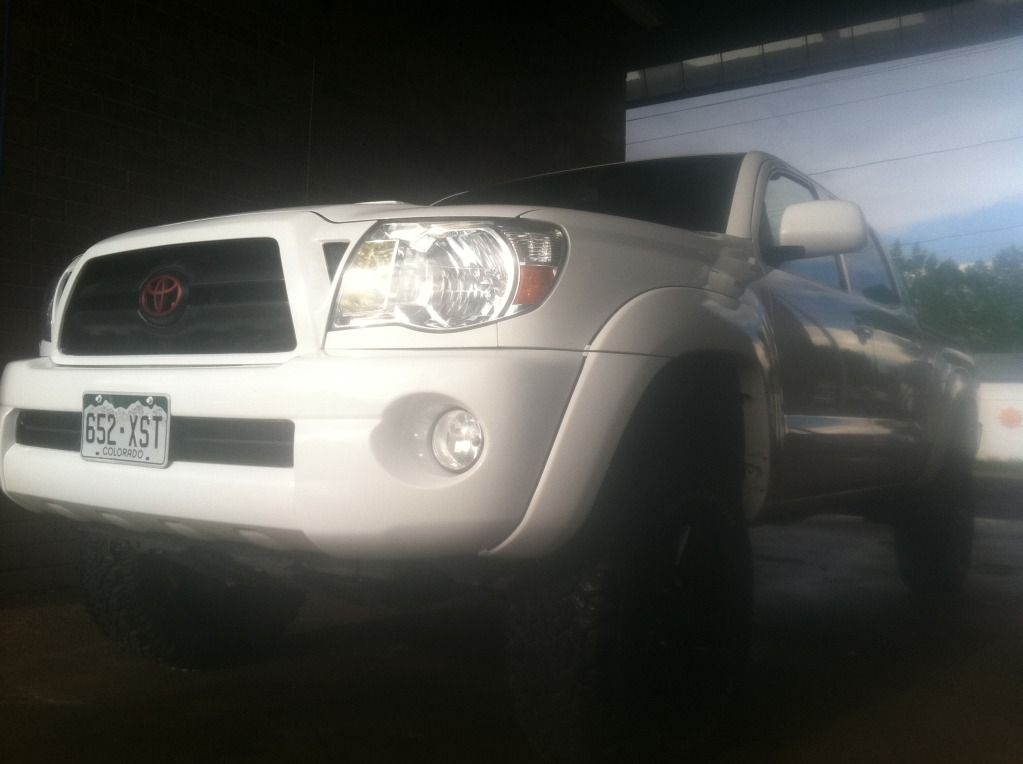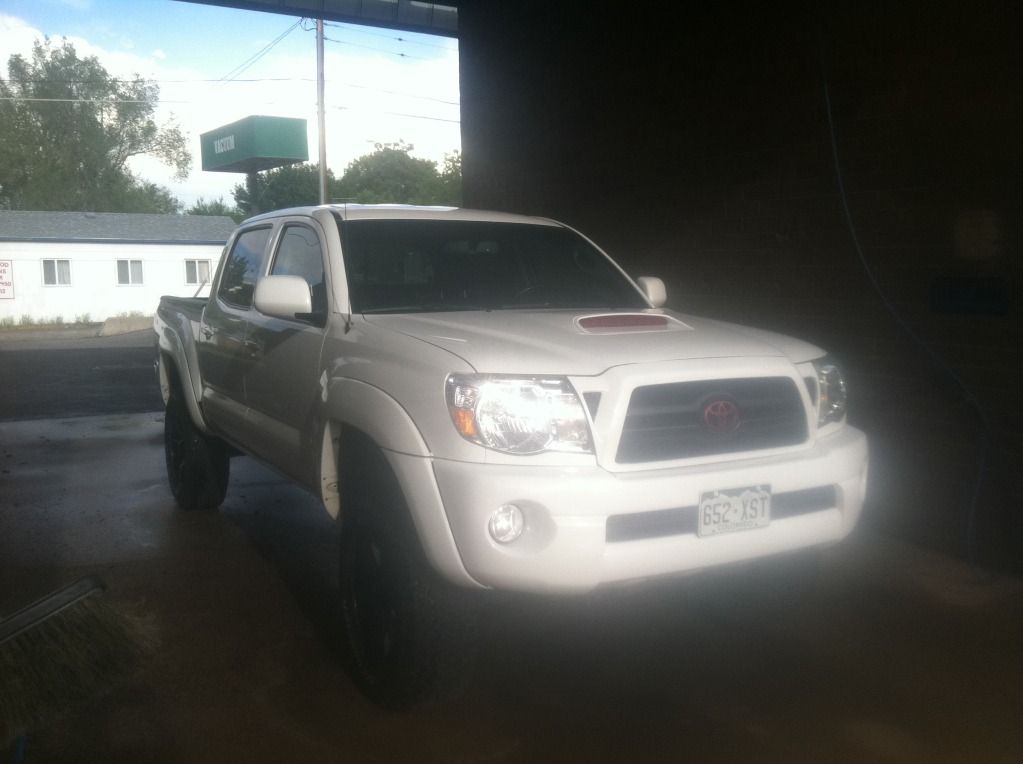 Go ahead do whatever you want with my plate.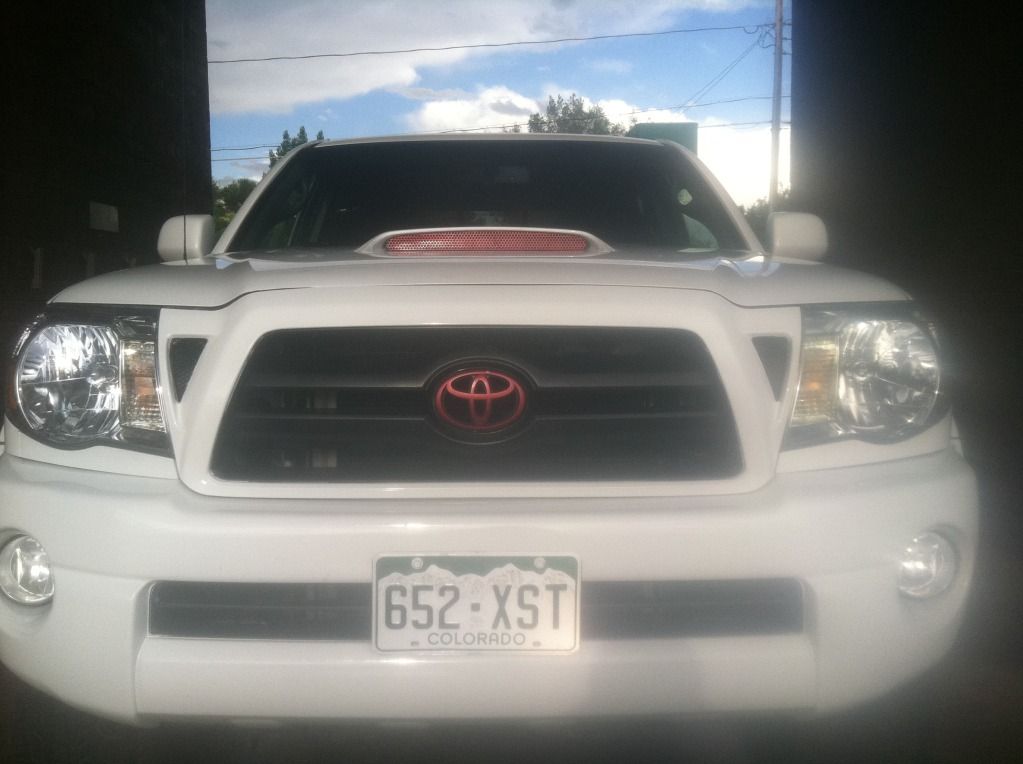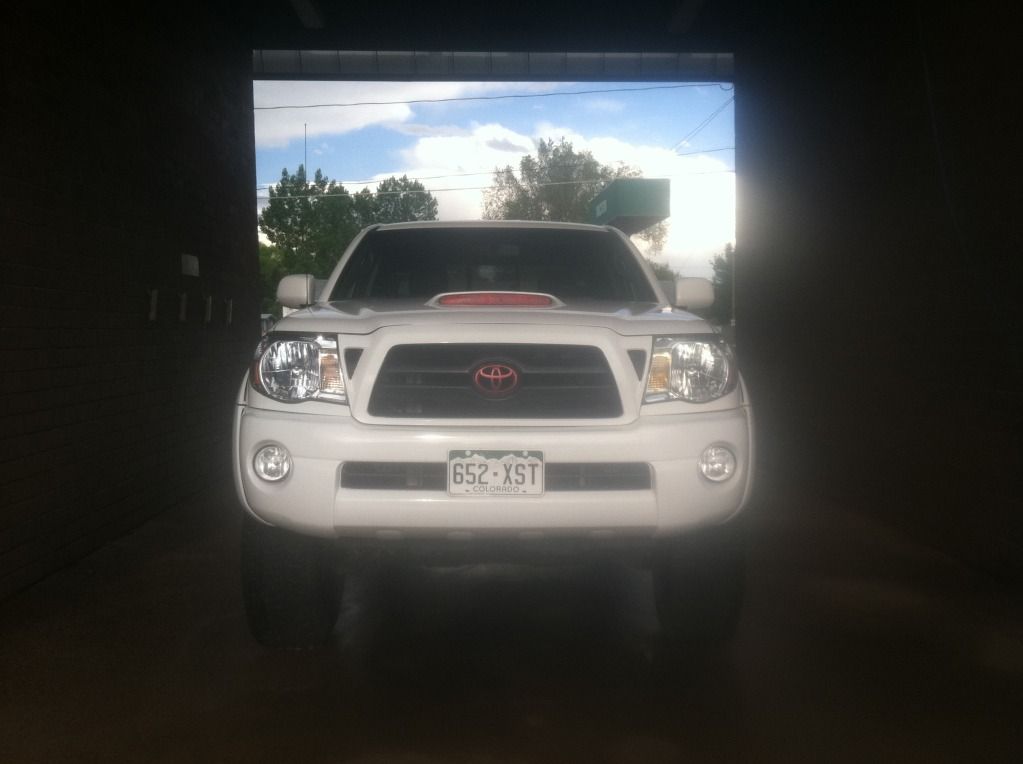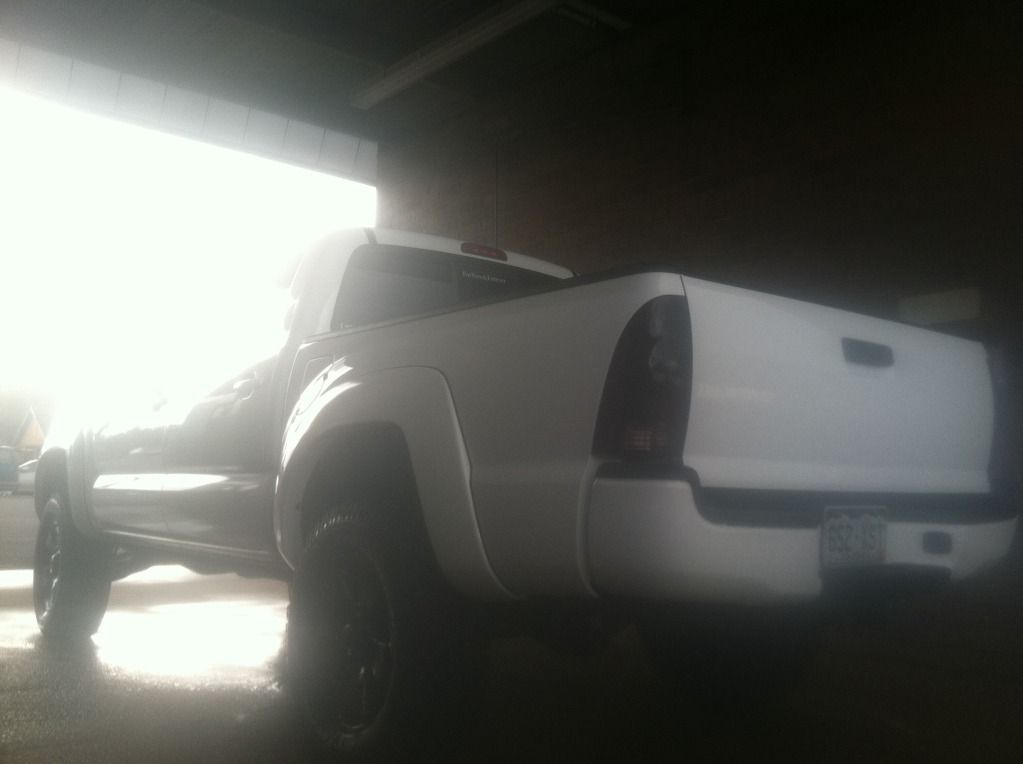 Took her to the track! Sponsored by Colorado State Patrol at Bandimere Speedway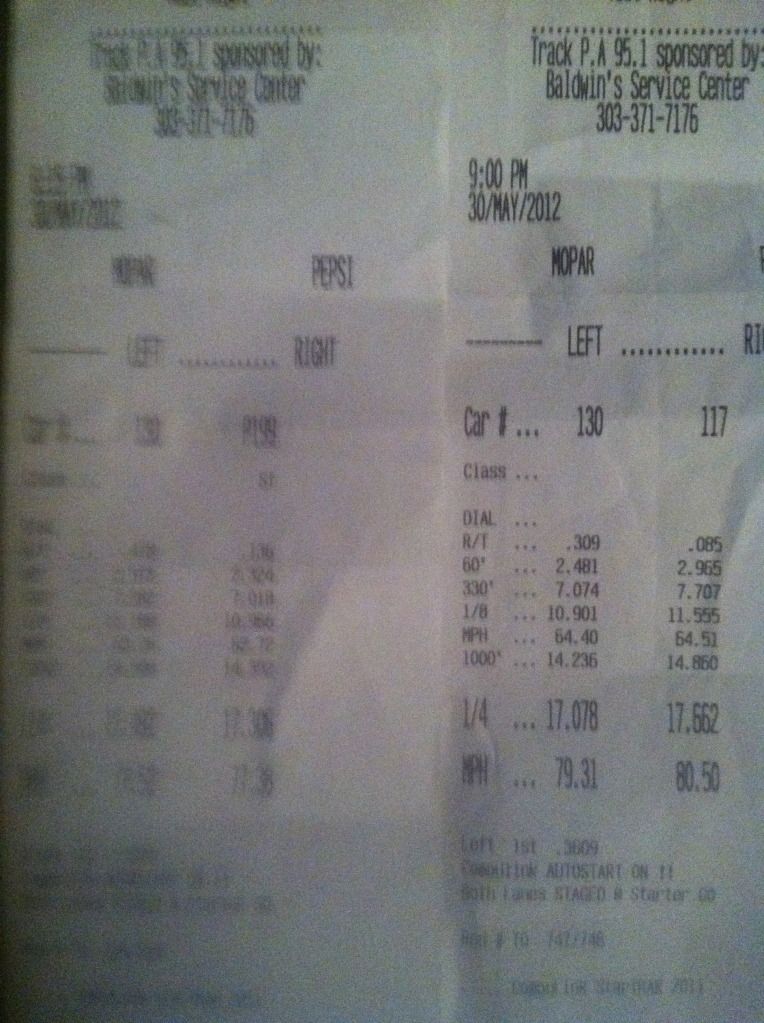 Ran a 17.0 on my second run! Hell yah!
How it sits today after getting a new grill, The original one was smashed out by some asshole.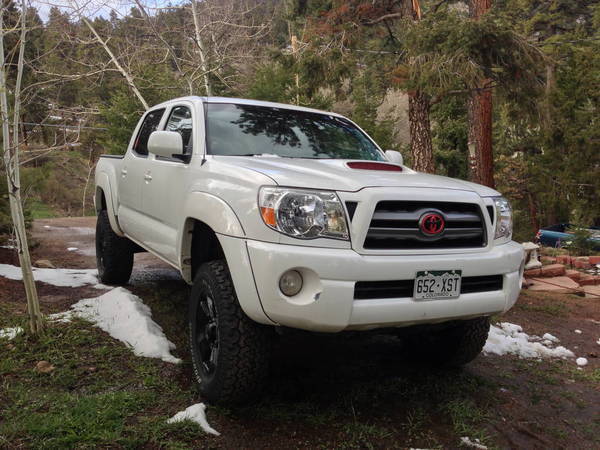 Future Mods
Note all this is for the long run, After all this is done, whenever that is, i will consider my truck done for big modifications. Am for sure not SAS or LTing my truck, And not gonna supercharge it.
Demello
Three Hoop Front Bumper
Demello X-wing dominator Sliders
Relentless High Clearance Rear Bumper
King Coilover 2.5s
Total Chaos UCAs
King Resi rears
Front ARB Air Locker
Rear ARB Air Locker
3.56 or 4.11 Gearing
Dual ARB air compressor
33" BFGoodrich Tires
Ballistic Jester Wheels
Satoshi Raptor Style Grill
Black Diamond plate bedrails from Relentless as well