First off, I wanted to let you know i'm new to this site, so if you have any advice for me, please let me know.
My Build:
- Super White 2012 Tacoma
- Prerunner 4x2 SR5 V6 - Automatic
-
Suspension:
Tuff Country SX8000 Nitro Gas
-
Wheels:
XD Monster - 18"
-
Tires:
Nitto Terra Grappler
- I also blacked out the front Toyota logo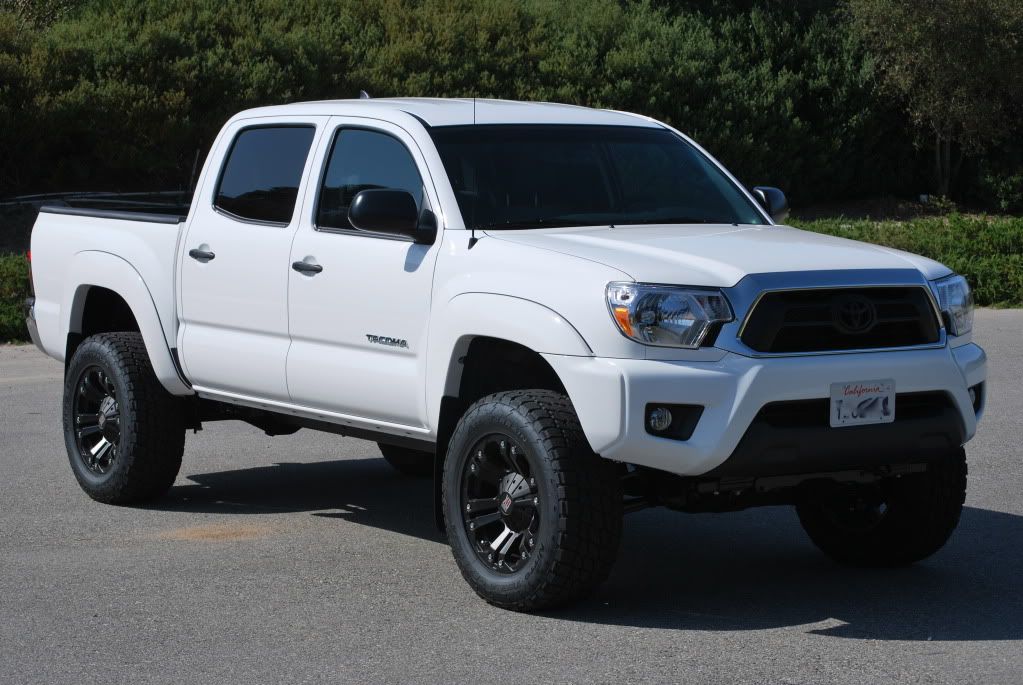 It doesn't look as good as it usually does in these pictures because I took them at about 9 AM so the sun was right on it, not really a good time of the day, but whatever. Please let me know what you think of my build! Thanks!