After a year of ownership here's some improvement, more to come over time.
What Ive done:
1)OME 90000 Nitro Charger Shocks
2)OME 885 Coils
3)10mm Lift Enhancer
In The Rear (ha)
4)OME Dakar Leaf Spring (CSO47R)
5)Pin Collars For leaf spring (W/axle Shims)
6)OME 182 shocks
7)Toyotec 3 Degree Axle Shims
8)OME Drive shaft Packer Kit (FK29)
9)New U-Bolts, New Toyota Bushings
Wheels: Pro Comp 7089, 16x8, 6x5.5, 0mm offset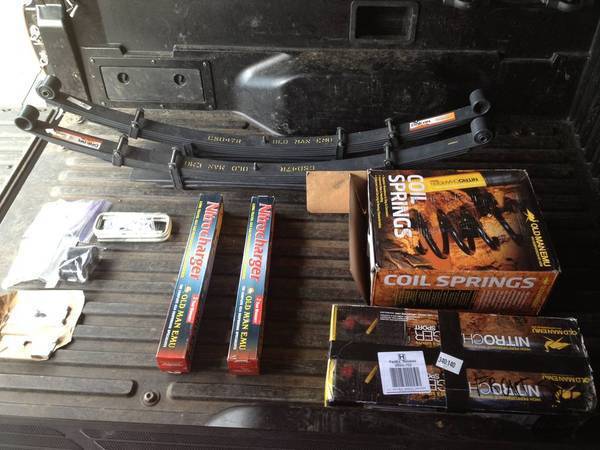 The day I bought her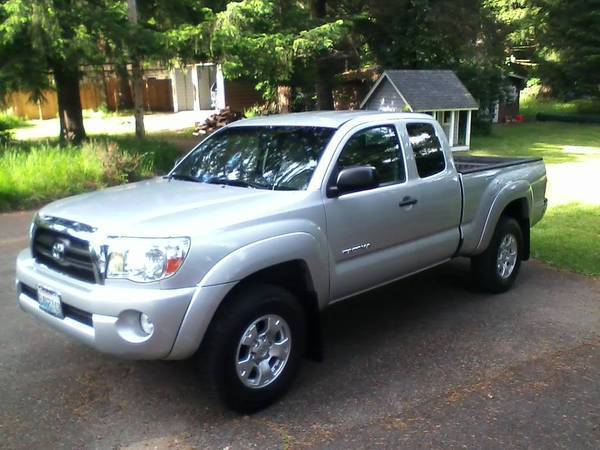 Some Stock offroad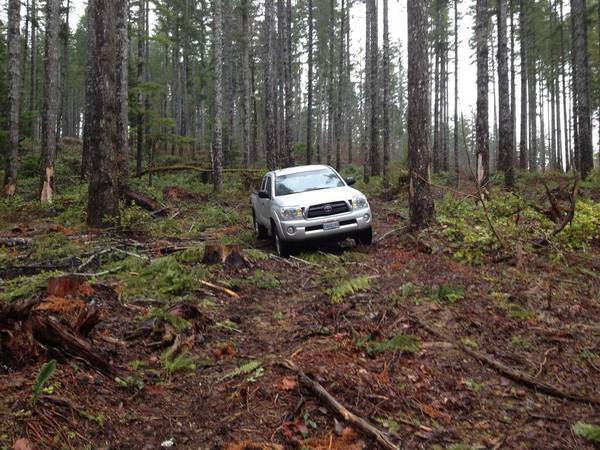 How she sits now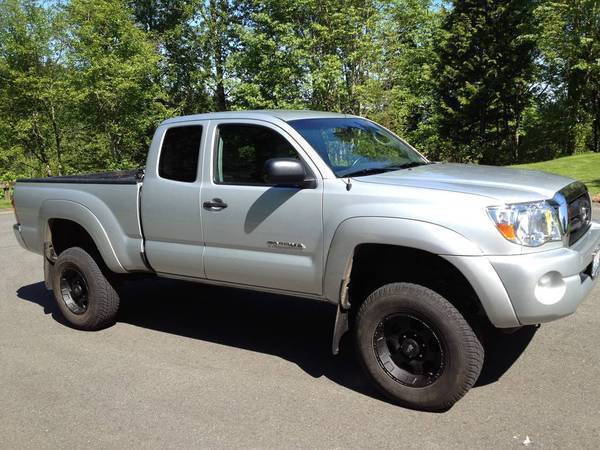 Stock Tires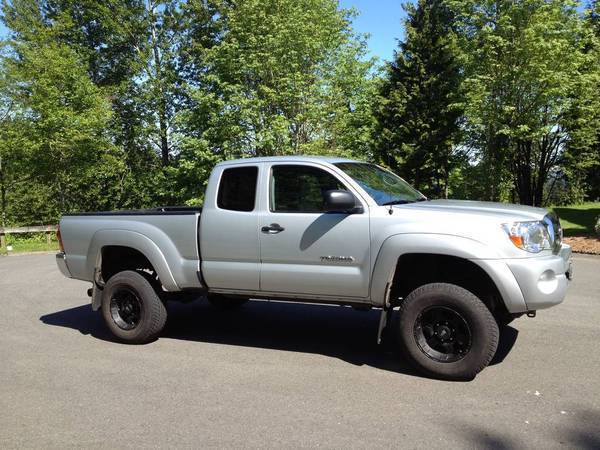 Wish List;
TIRES!
Rock Sliders
tint
Installed lift in my garage by myself with the tools i had on hand besides the rented coil compressor from
Autozone
so I could put together the new coils and shocks. Build was pretty straight forward with the help of Tacoma World with the exception of putting the shock/coils in the front - by myself was an absolute pain in the.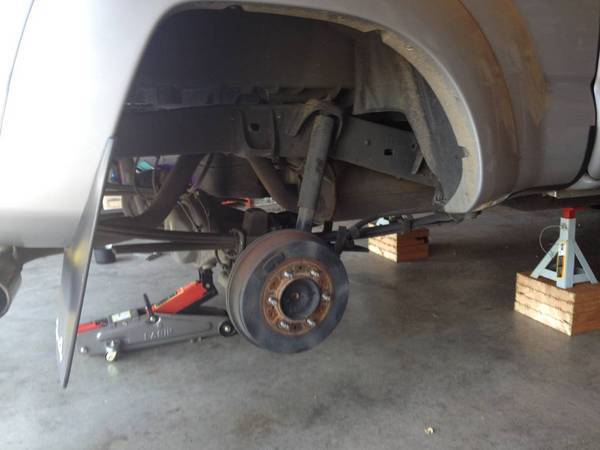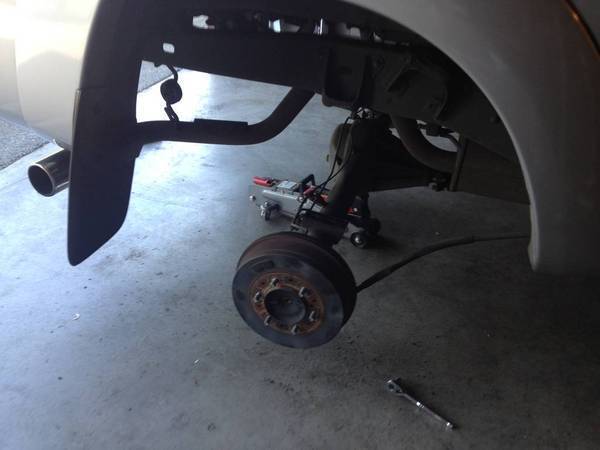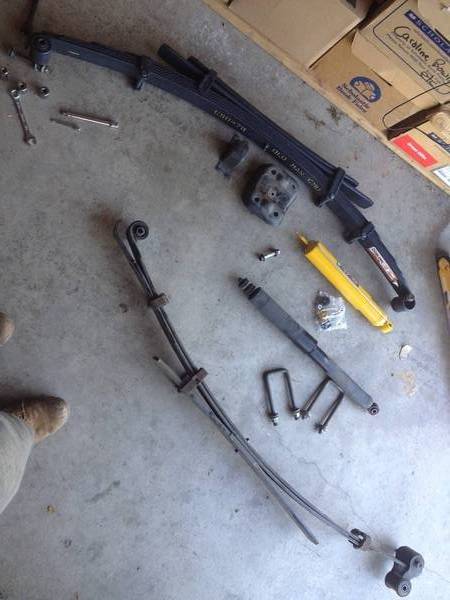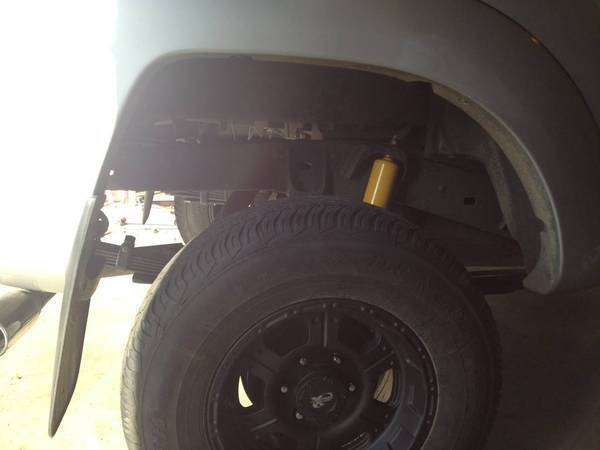 (OLD)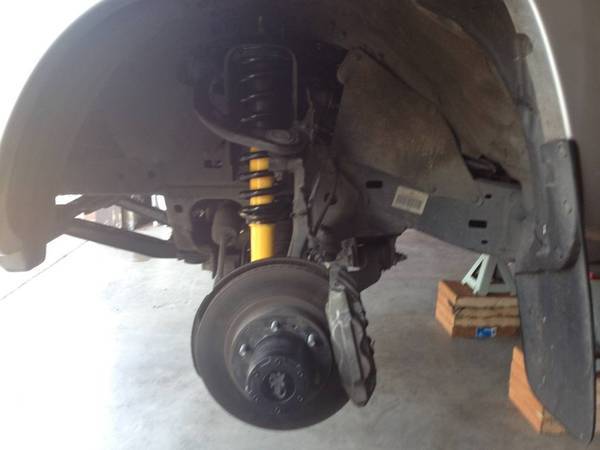 Some trouble I had with the spacers
http://www.tacomaworld.com/forum/sus...pline-wtf.html