Current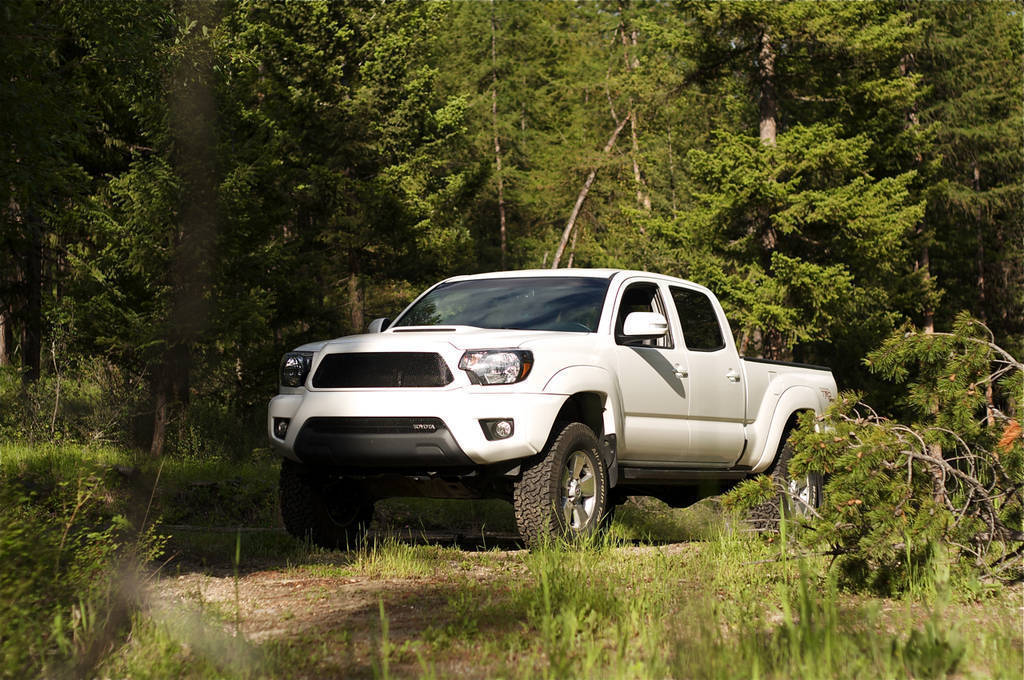 when I bought it, I had the dealer put my 265/70R17's on that I had on my other truck...
Jan 13 2012
First thing I did was head to the pub with a buddy for a celebratory beer...
of course we sat near the window..
that same evening, I put in my 35w, 500k HID headlights..
(I took them out after they blew a couple fuses on me from getting wet, but I have since sealed them up a bit with some silicone, so they may be going back in.)
took a drive..
I then bought some running boards from a member of TW, I wanted them for 2 reasons, a step, and because they stop A LOT of rocks from hitting the cab, especially when I get new wheels that are wider..
I then got the first ever 2012 Grillcraft!!!(upper and lower) I absolutely love this grille, I had it on my 2001 as well, and it looks wicked, it's great for adding lights behind it, and they build a sturdy as hell product!
www.grillcraft.com
I've since trimmed the front mudflap and added a toyota logo to the lower part of the grillcraft
I also did the BHLM with some gloss black paint, and love the way it turned out!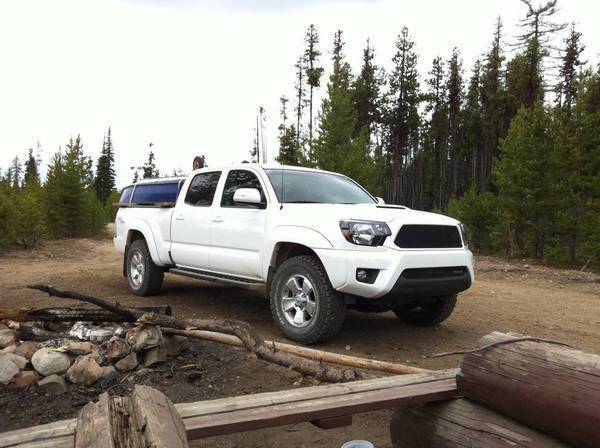 July 21 2012 Edit:
So I got my lift in about a month ago.
I've done my research, and found there is absolutely noting wrong with an above coil spacer for what I'[ll be doing, If I decide to wheel the truck, I'll look at getting coilovers, for now Ready lift 3'' front, 1'' rear block. ride is smooth as butter!
I also got my Borla Catback exhaust put on the other day, install was a cake walk, and I love it! it's quiet in the cab, has a nice deep tone outside, that's not obnoxiously loud, and I can feel some gain in the higher RPM's, and the truck seems to run really nice with it. Here's my video comparison to stock..
http://www.youtube.com/watch?v=3uzYq...layer_embedded
and here is the link to my write up..
http://www.tacomaworld.com/forum/pro...k-exhaust.html
Another nice addition to the camping set up has been the AIRBEDZ, here's my take on it...
http://www.tacomaworld.com/forum/pro...-air-bedz.html