I will try to keep a recent picture of the truck or something I have done to it here:
New bumper, 886s, just trying to get the HC bumper done...
Moody Hill Quarry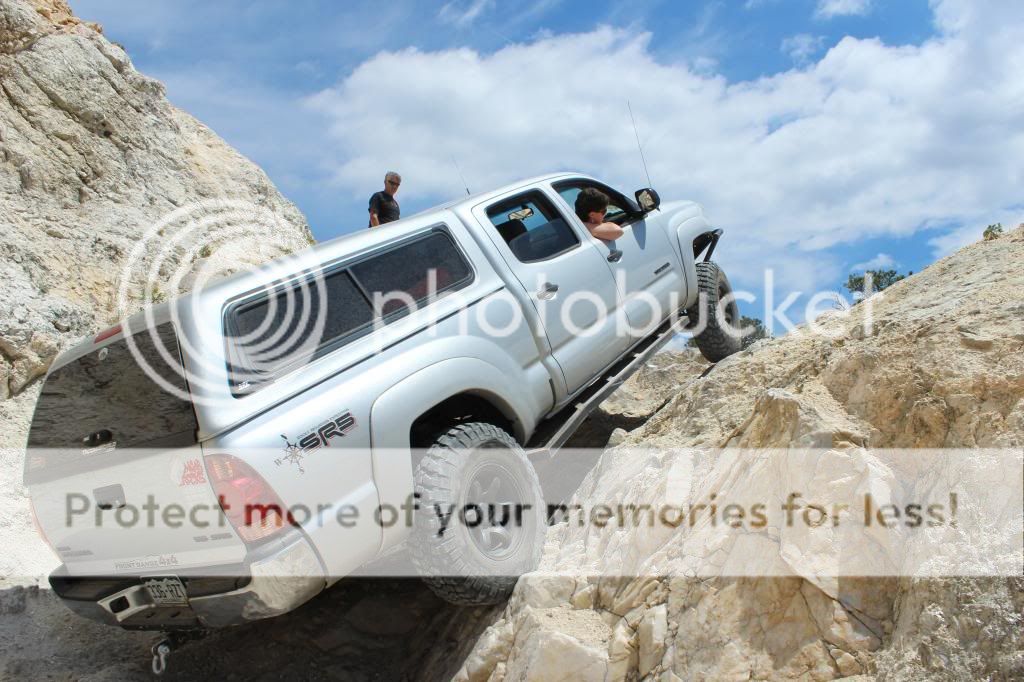 Moab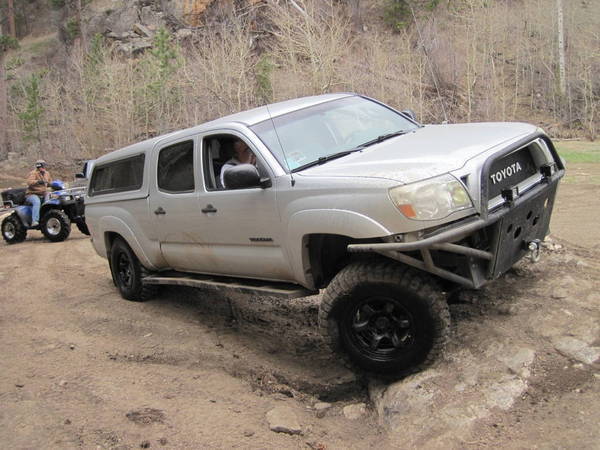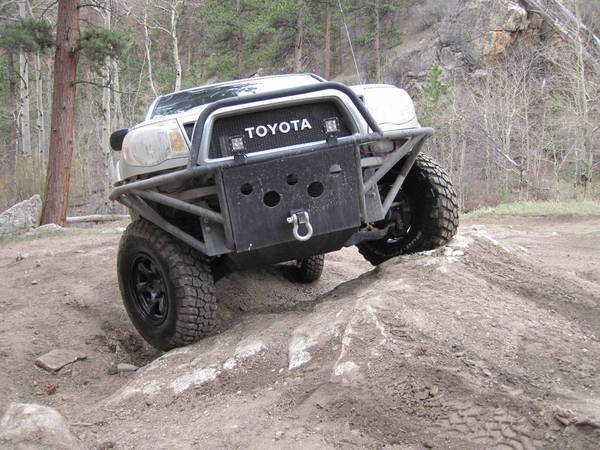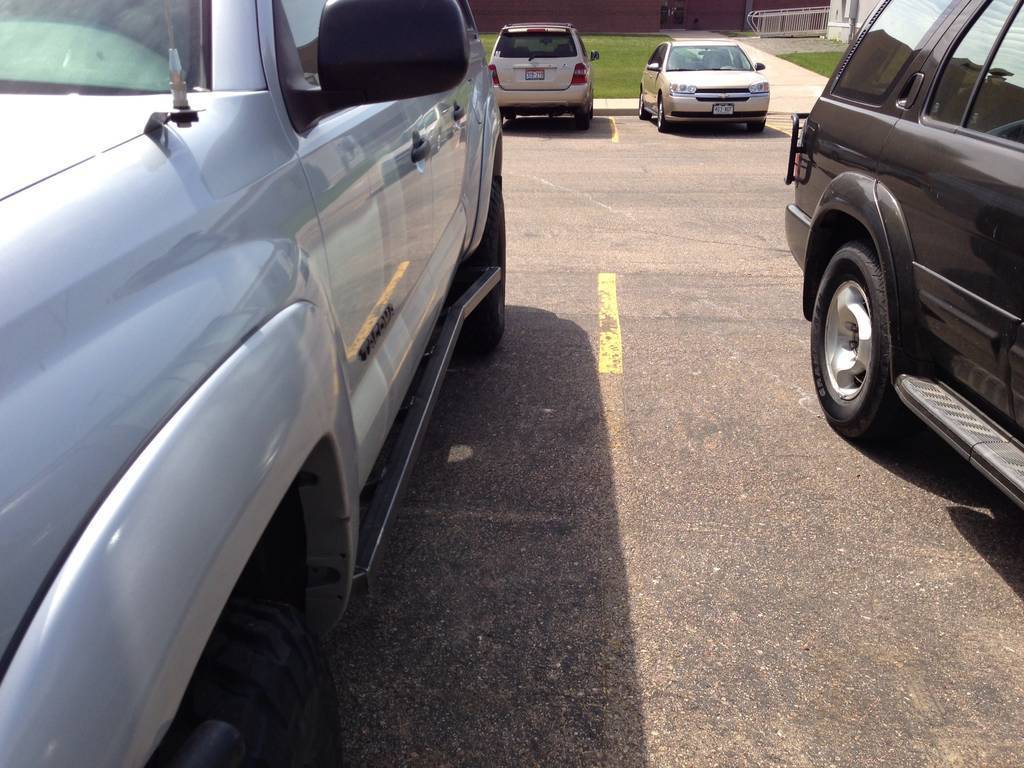 Recent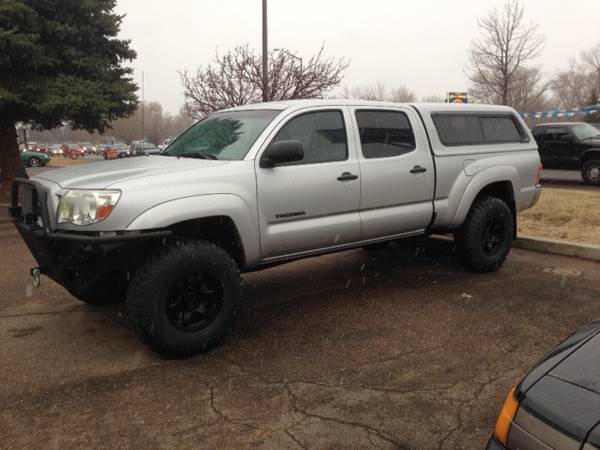 The Story
I have a cabin in the Northern CO Rockies and will spend most of my time on slightly milder trails en route to lakes and camp sites. That is most of the reason I bought this truck, to take the fam up to remote, beautiful places for camping and fishing. But I do like to go out for day trips where I can push the truck more too.
New to do list:
Final touches to ARB bumper install
Repaint armor
Install rock lights
After really thinking about what I wanted to do first, I started a new list that wouldn't add so much weight to the truck. The lift was a surprise but happened because my beautiful wife was generous, and because I sold my first ever build: an '02 Civic Si with +/-$7k in mods which made it possible to get all the other stuff that comes along with lifting a truck. I also got some rock lights recently. Hope to put those on and post pics in the next couple weeks.
Anyway, the mod list:
Suspension:
OME 886 coils
OME Nitro Charger/90000 shocks
Dakar Leaf Packs
Light Racing UCAs
Body/Armor:
ARE Topper
ARB front bumper
BAMF LCA Skids
BAMF Diff Skid
ATO front, tranny and t-case skids
Mr. Fab (my bro and I) sliders
Mr. Fab HC rear bumper
Accessories/Engine:
ARB CKMA12 Compressor
ARB Rear Locker
Rigid Industries Dually Floods
K&N CAI
Warn m8000
Hi Lift mounted to bed rails
QuickFists with Shovel, Flashlight, tree saw, OR base for HiLift
Ammo can with emergency supplies (needs to be mounted)
Wheels/Tires
16x8 Konig Countersteer Offroads
255/85/16 Bf Goodrich KM2
Full-size spare on factory steel
Etc.
Midland 75-822 portable CB
3' Hustler antenna
Satoshi Grill
Diff breather Mod
Dipped Badges
Custom bedside decals (made by TW member teamhypoxia)
Shackle hitch
Hi lift with OR base
Toyota bed mat
Weathertechs
Tailgate lock
Exhaust trim
Quickfists
Goodrich stainless brake lines (not installed because my OEM lines were on so tight that stripping may have been a problem. Don't really need them yet anyway. Got them through a group buy so I may sit on them, may sell 'em)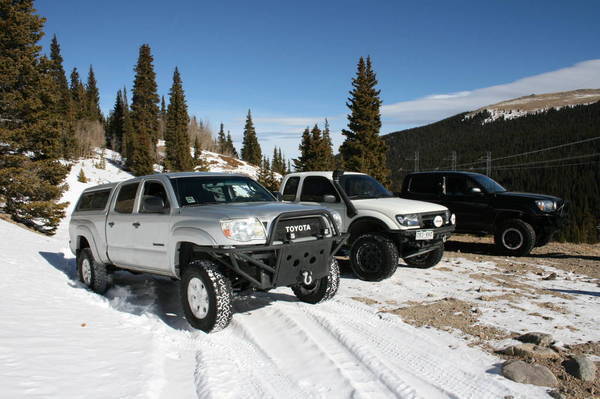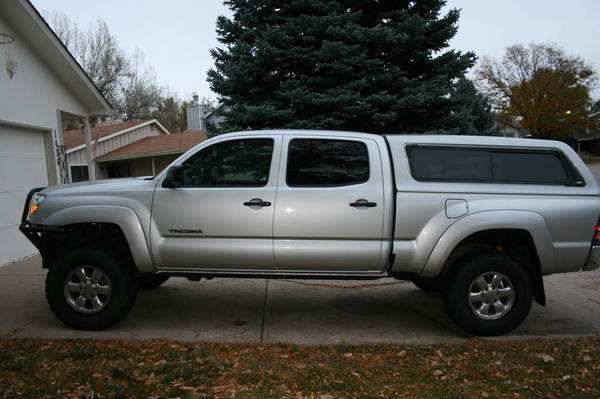 Here is how she got started: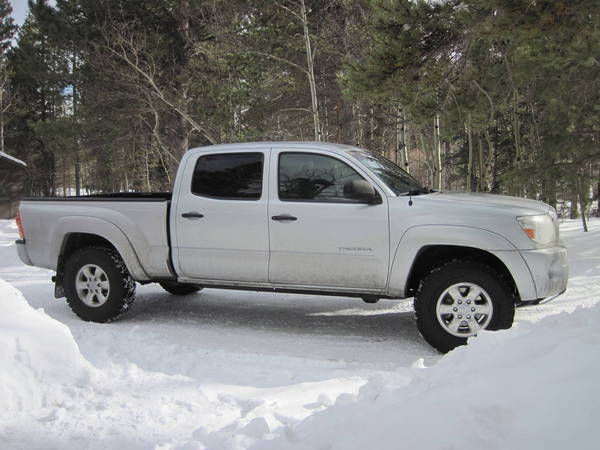 She is coming along well, considering I haven't had her for a year yet. By the time school gets out I will have a truck that is ready for a trip to Moab, even if I have to sit out on the more difficult trails. I will definitely be putting her to work in Colorado and Wyoming taking my wife and our baby girl camping next summer. That is most of the reason I bought this truck, to take the fam up to remote, beautiful places for camping and fishing.