Alright, like everyone else - figured it was time for me to start chronicling the life of my truck for all to see...
Bought in the Winter of 2010, from my father.
2007 Access Cab, 2.7L, Base Model (CPS, Cheap Prick Special), 4x4
Don't have any pictures on this computer of when I first got her. Needless to say, was stock - with sagging rear leafs and shitty Dungflop stock tires. I kept telling myself that I would not throw any money into
this
truck...Last rig was an '86 FJ60, that I threw about 6k at and had to sell for 2k. Awesome.
Last rig. Loved it. Just not the 12 MPG part.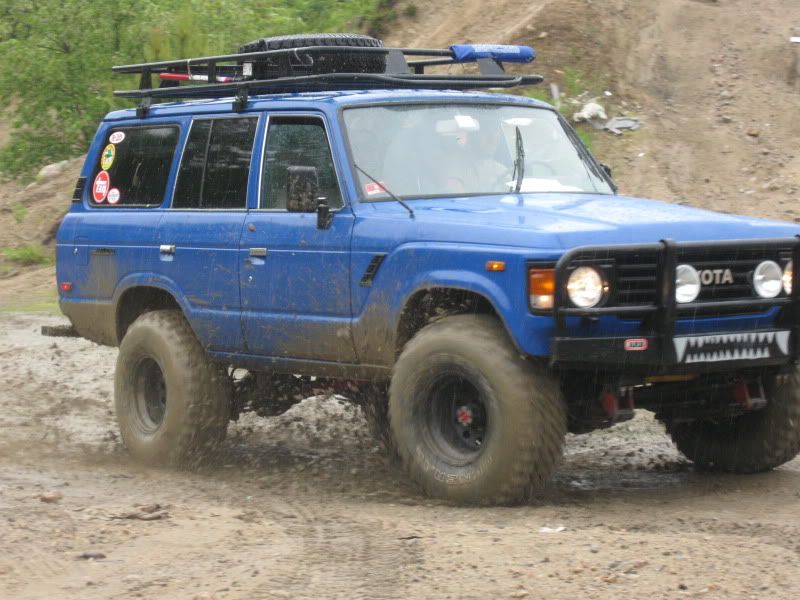 First mod was plasti-derping the rims, and blacking out all emblems. Oh, and a BHLM mod too.
Then, it was on to a HID retrofit with Morimoto Minis.
Then....decided to move all the way across the country to Port Townsend, WA. Don't ask. I highly recommend that everyone does this drive at least once. It was an incredible experience. Although, it paled in comparison to my solo AlCan drive in December 2011.
Moved to WA, then it was up to Kodiak, Alaska - where I work on board a 73' Commercial Fishing vessel, F?V Alaskan. Got back to WA after 5 months of fishing and treated myself to an OME lift from
Toytec
, and some 265s from Treadwright. Guess I broke my promise to myself of no mods, huh?
.....Those tires are too small.....
Found an awesome deal on an ARB Bullbar down at MetalTech in Portland...