My truck just turned 2 a month ago and I figured it was time for some pics. 2010 with 16K miles (one of the very few benefits of living in Jersey). I'm a Texas guy, just up in Jersey for pipeline work. I'll be going home soon enough
Current Mods:
3" Lift from
Toytec
with AAL in the back
Motometal
951 Rims
Nitto Grapler Tires
HID Retrofit, kit from
Theretrofitsource
.com FX-R Stage IV
Avid Light Bar
N-Fab Step Tubes
DevilHorns - Andres
UWS Toolbox in the back
Pioneer AVH-8400BH with XM and iPod hookup
Polk Speakers in the front and back powered by MTX amp with 8" Sound Ordinance sub in the back and more Fatmat than I care to think about!
Center Console Organizer - Salex
Redline Tuning
Hood Struts
Future Mods:
New TRD sticker on the bed - Sockmonkey
Satoshi Grill, slowly moving up the list - Homertaco
Fog Lights to mount on the light bar (no clue what to get)
LED Console lights which I just ordered
Window Tint on the front to match the back
Wet Okoles (Come on GB)
Just like to say thanks for everyone's write ups I've looked at over the years and damn you all for making me spend so much money on mods!
The overall look: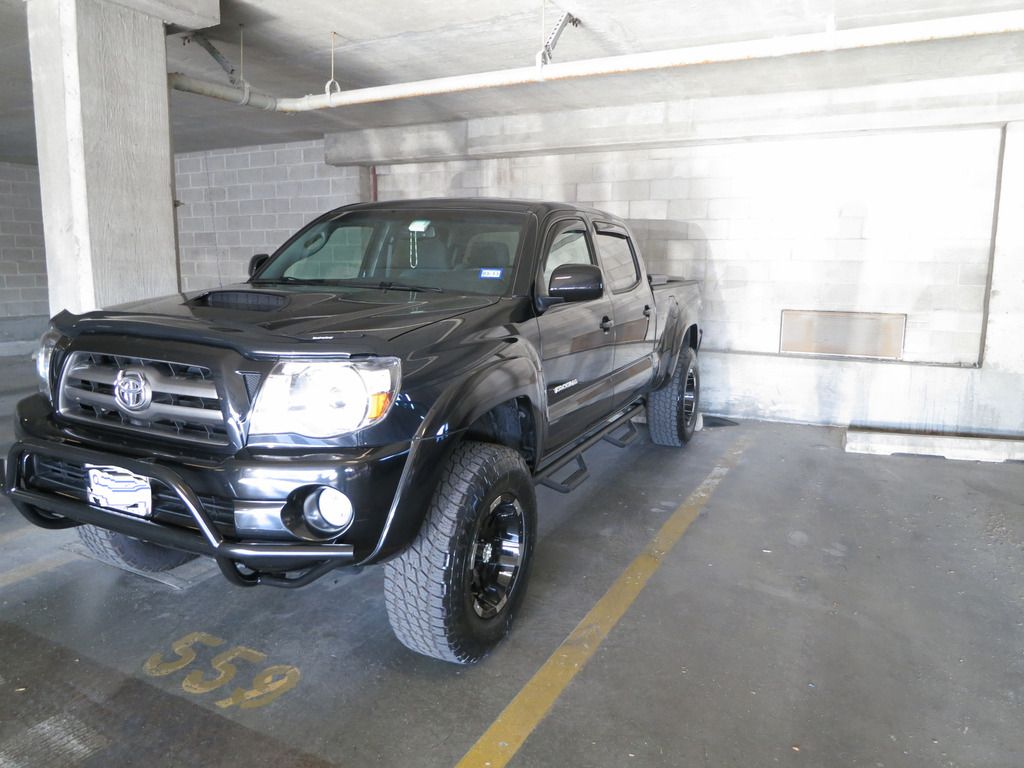 My tires (Motometal 951's with Nitto Terra Grappler's):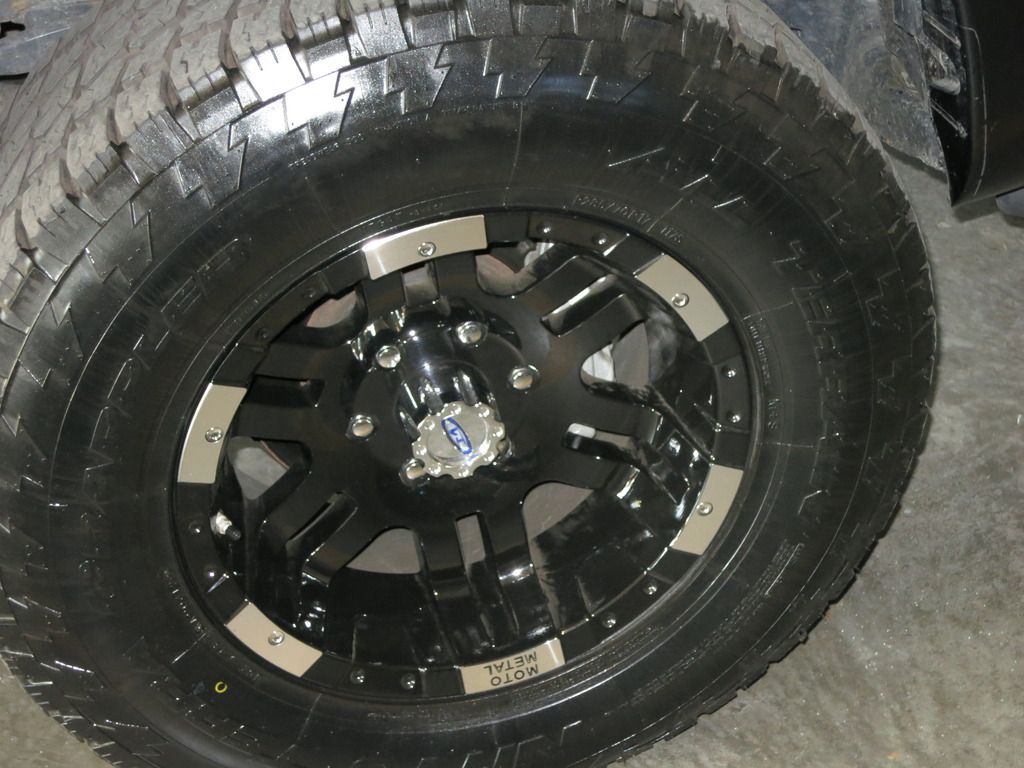 HID Lights: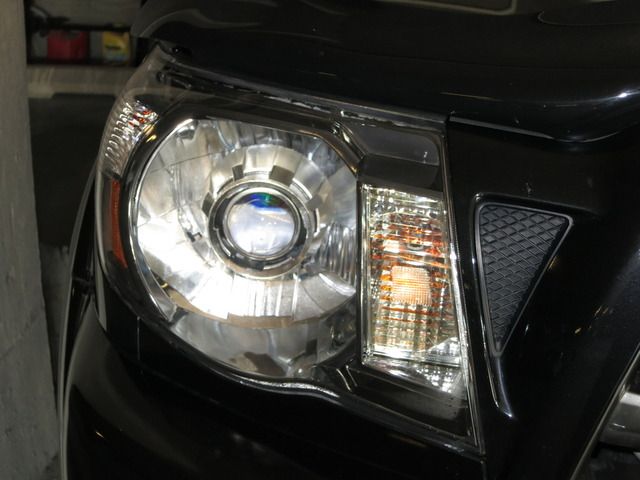 Avid Light Bar and Devilhorns:
Black UWS Toolbox: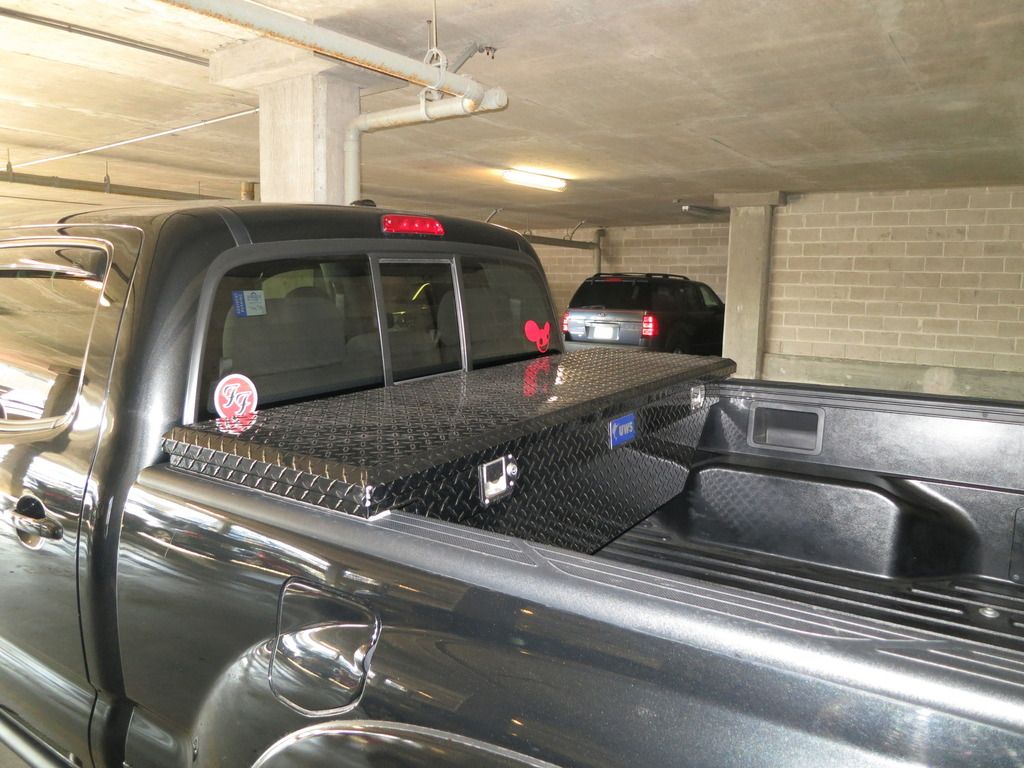 Pioneer AVH-8400BH (Don't really dig the Metra faceplate):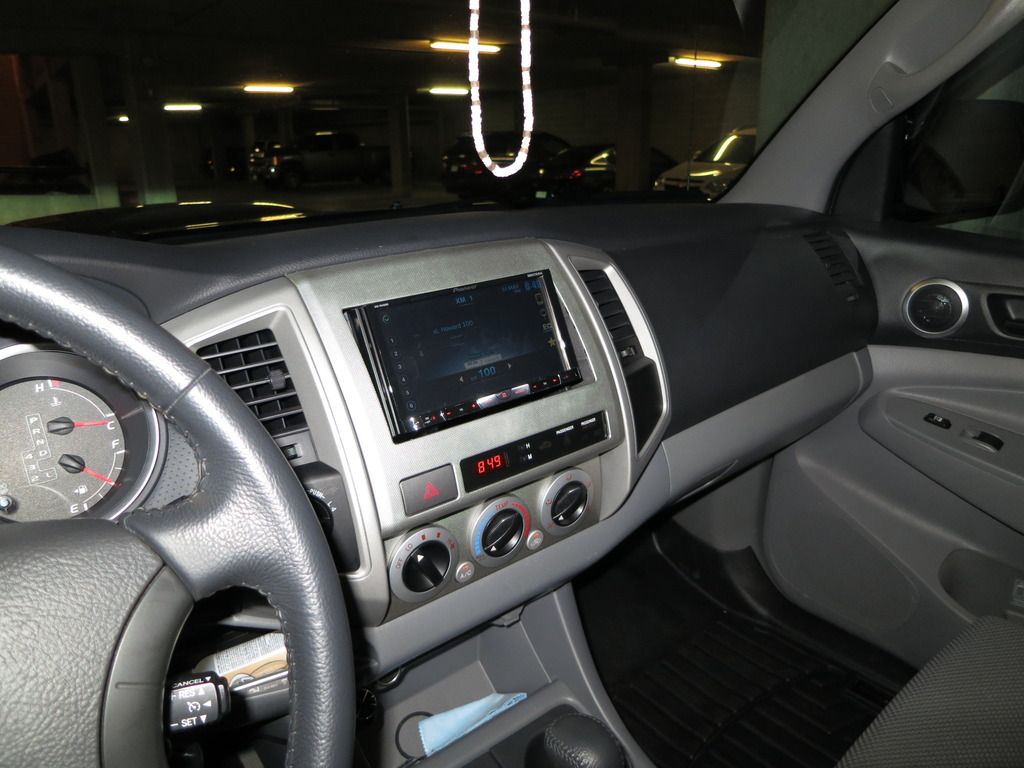 Center Console Organizer: