Current pics
Hey I figured I've been here long enough to start a build thread
Well it started in 06 I graduated high school worked all summer turned 18 and put a down payment on a 06 DC SB "pee"runner
Couple years later and a sweet spacer install took the annual trip with the family to Cal-City. Nailed a woop at 45 and a loud clunk followed by my truck leaning one way really hard. Turns out spacer lift cause your truck to bottom out on the shock instead of the bump stop lesson learned. Did it on bottle jacks and one shitty stand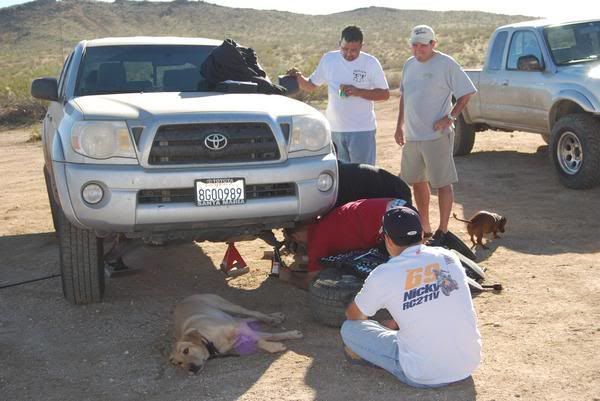 About 6 months later got tired of having my truck in one piece so me and a buddy deiced to do a run at about 10 in the rain and the mud was GREASY AS FUCK. He slid off the road in 4wd I had no chance I followed and bamo!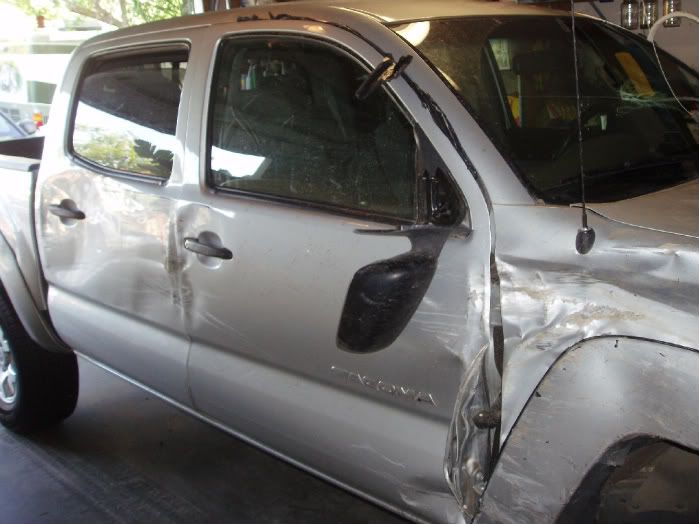 Then the insurance paid for everything and some extras
Glassworks fender w/ caps blended and DR coilovers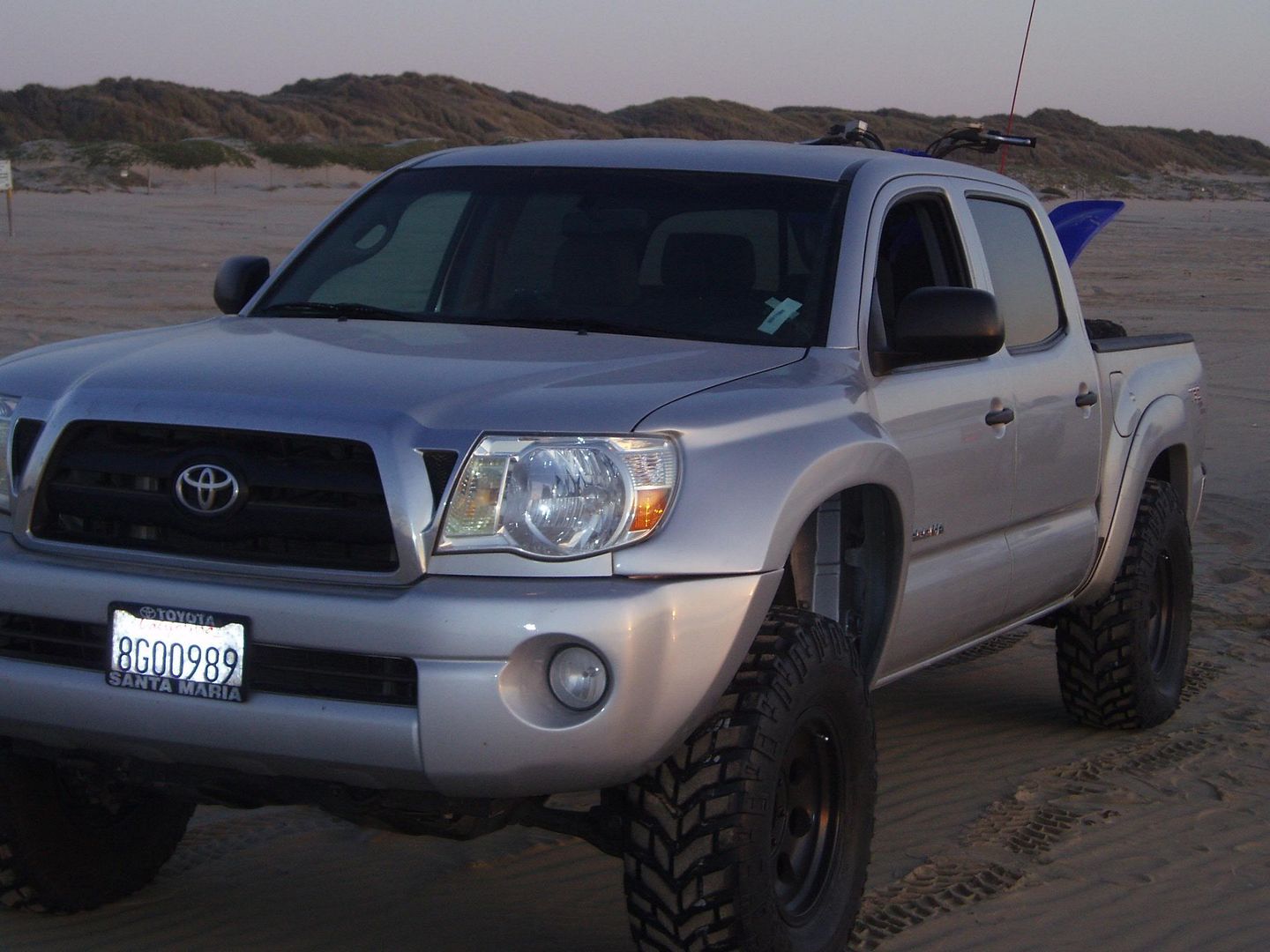 Buddy got a glass hood and he built a bumper
Loved my mid travel set-up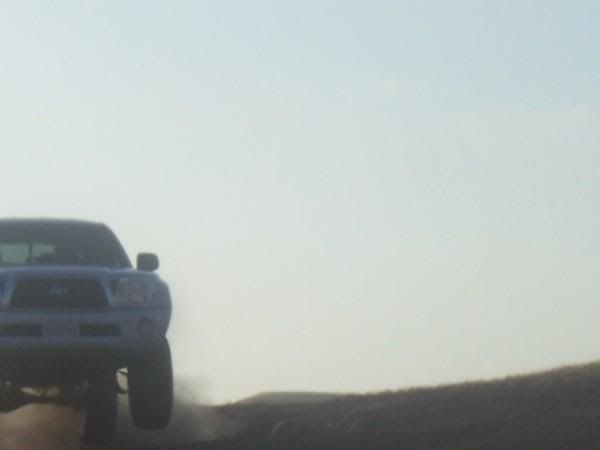 1 year later I stuffed the front end at pismo and had to install a new radiator and build my first bumper ever
Got redemption on Calcity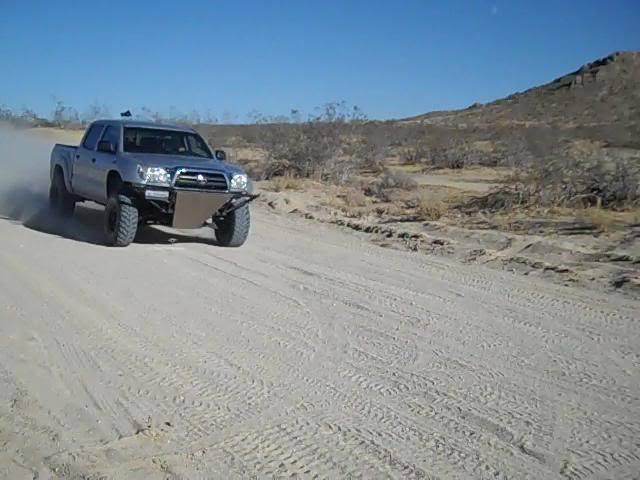 Built a frame brace/future bedcage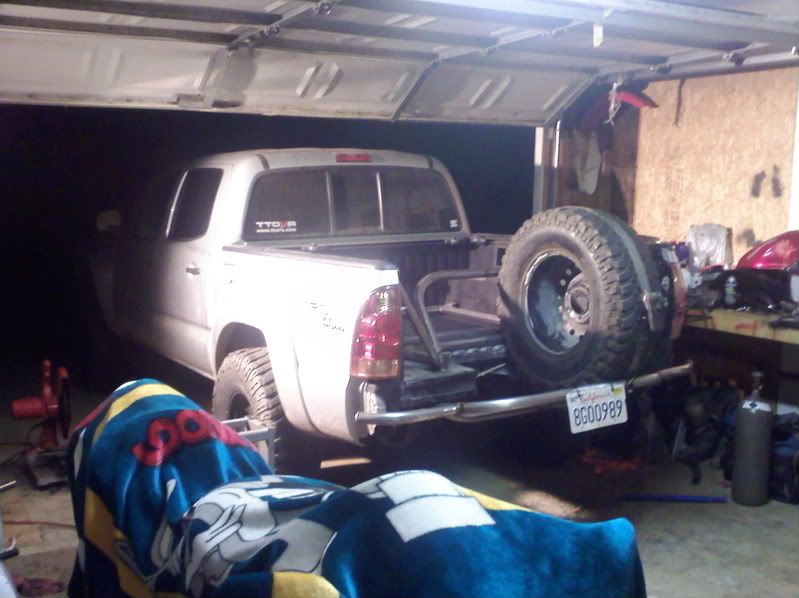 Built a bumper for my buddies truck soon after
Then I got in conntact with a fucking scumbag named Nate Batchlder don't give this clown I minute of your time he's a worthless bastard. He promised a LT kit for 1400 what I got was a assbackwards bump-steer kit.
and to top it off he was 6 months late
I drove on that disaster for a few months till I decided I had enough
So I tore it down in my driveway and started from scratch. No stock arms for comparison literally all from scratch.
Put tons of miles on that set up then I stuffed the passenger corner at one of the pismo meets.
So I'm tearing it down and re-building once again
Plans are to get 18" of travel on all 4 corners
Parts:
Allpro
50T leaf springs
FOA 18" triple bypass
Custom hangers and shackles
Custom LT kit utilizing 10" king coilovers in stock location
It's a tight fit lol