Everybody meet Sam! This is going to be a sslloooooww build.
What he looks like now (11/2013):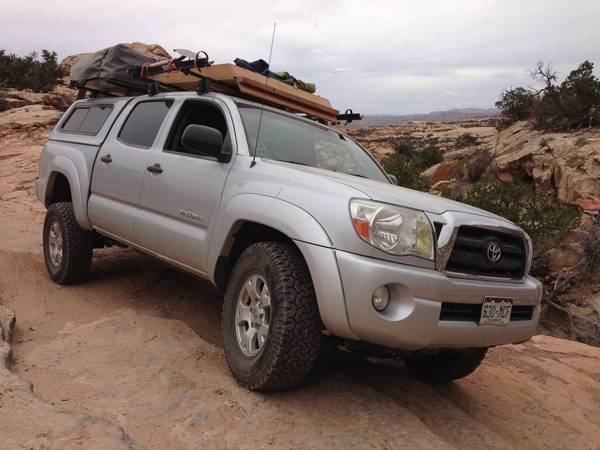 List of mods
in order performed (as best I can remember):
-Yakima roof rack over the cab
-iPod controller (basically fools the factory stereo into thinking an iPod is a CD player)
-ARE Topper w/ 2nd Yakima roof rack
-Home made storage system and platform for the bed
-Tepui Rooftop tent
-Console Safe
-BFG ATs (265/75/16)
-Columbia Overland Dual Battery Tray and National Luna Dual Battery Controller
-3 Blue Sea USB plugs (front seat, back seat, bed) (wired to aux battery)
-2 Blue Sea Cigarette plugs (back seat and bed) (also to aux battery)
-2 Blue Sea fuse boxes (one under the driver seat and one in the bed) (both pulling power from aux battery)
-LED Bed lights
-Uniden Bearcat CB radio and Firestick antenna
-Replaced the dome light w/ LEDs
-Edgestar 43 quart fridge
-60 Watt Solar panel (to run the fridge, etc.)
-Custom roof box
-Yaesu FT-2900R (2 meter/75 Watt radio)
-Pulled out the Bear Cat CB (to make room for the Yaesu)
-Installed a Midland 75-822 CB radio that just lives under my driver seat
-Cut the roof box in half to make it more aerodynamic and lighter.
-Mounted a 1000 Watt Pure Sine Wave inverter behind the driver side rear passenger seat.
-ARB CKMA 12 Mounted in the engine bay
-EGR Slimline in-channel window vent visors
Near Future plans:
-Sliders and OME suspension coming this Spring
Way Future Plans:
-40" LED light bar
-Rear Plate bumper w/ tire swing out
-Bigger tires (probably 33")
-Regearing and rear air locker
The day I adopted Sam: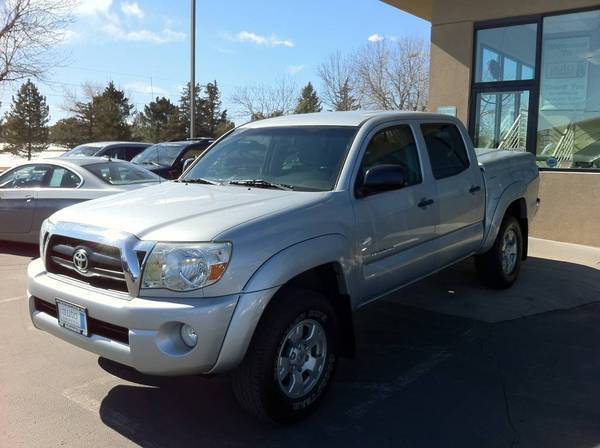 Less than a month later I had some roof racks on the cab and drove Sam out to Moab: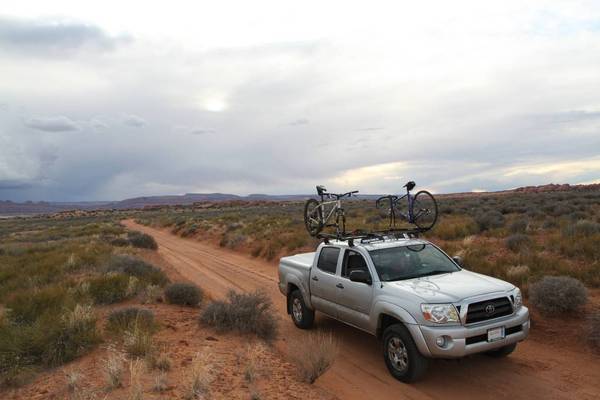 So, then I got a topper (ARE) and built a cabinet/storage system: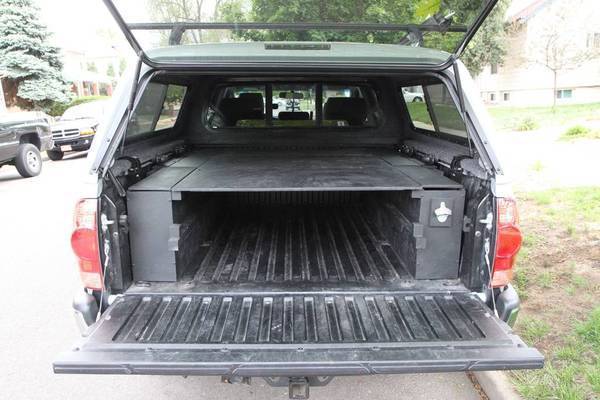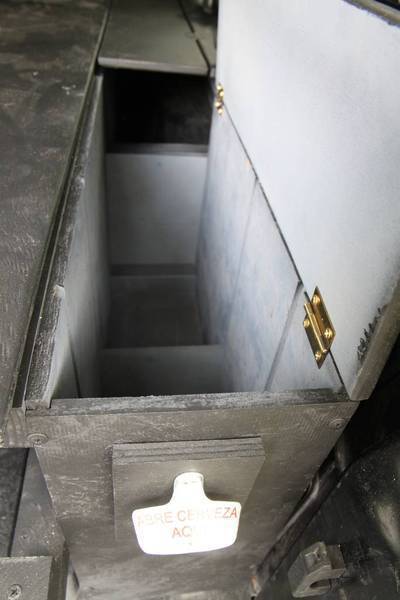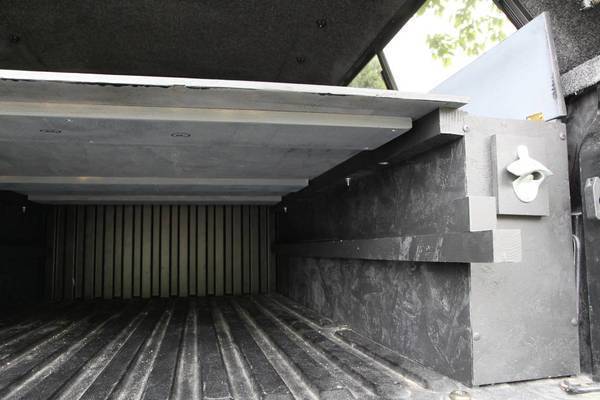 The main goal was for it to look like the bed was empty when it's all closed up. I live in the city and unfortunately have to worry about someone helping themselves to anything I leave in the truck: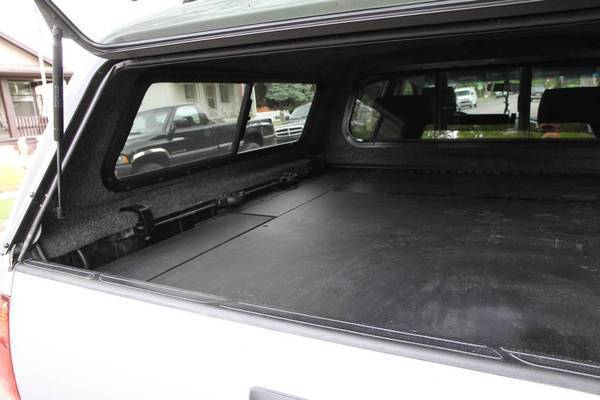 Then I got a roof top tent from Tepui: