Currently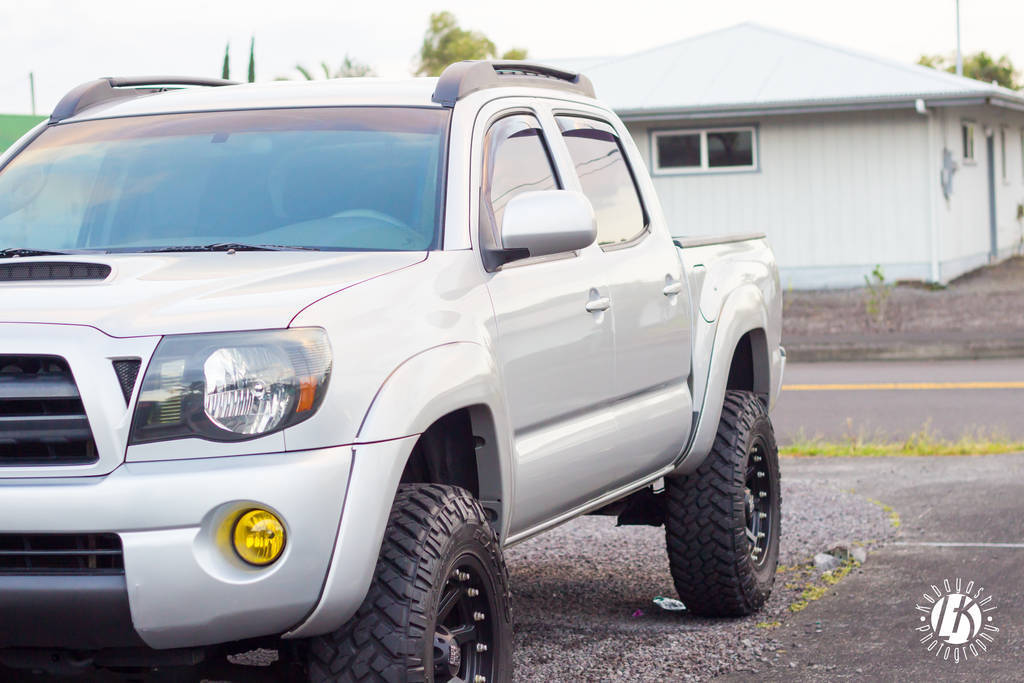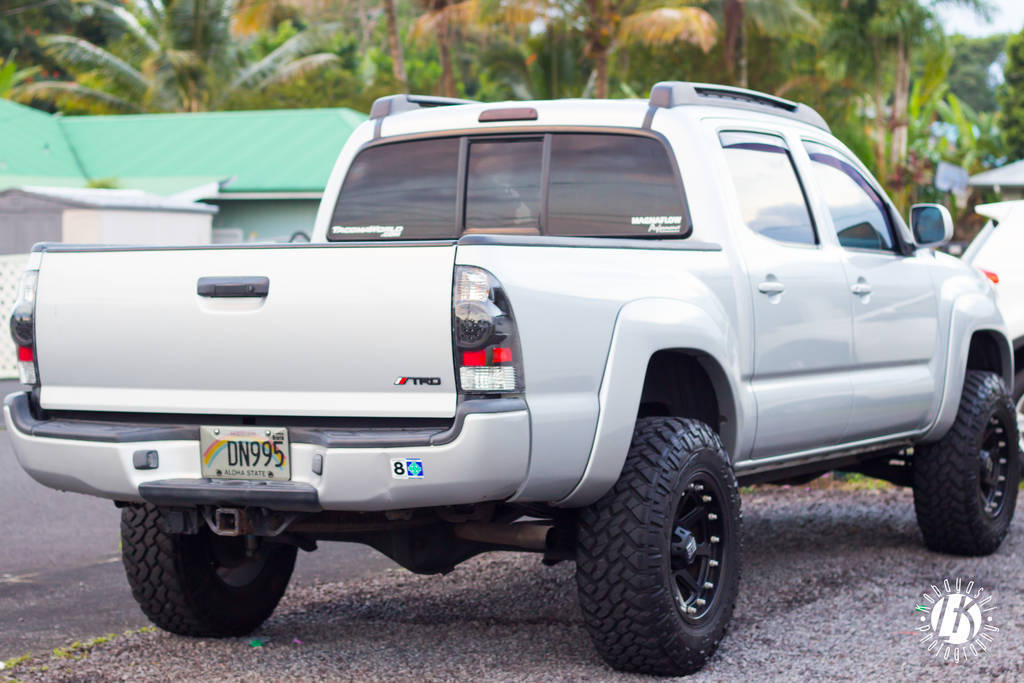 New Tires
May 23, 2012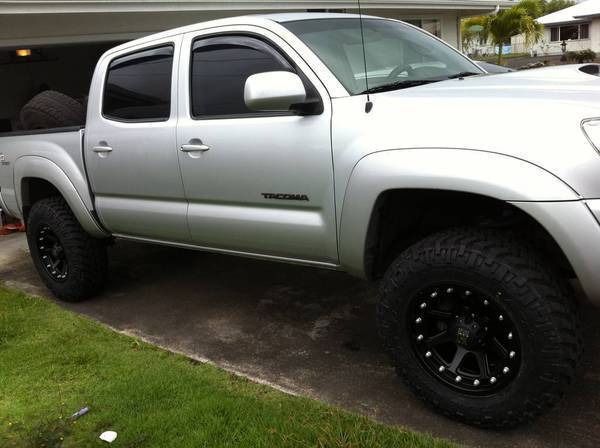 &
New Lift
August 2, 2012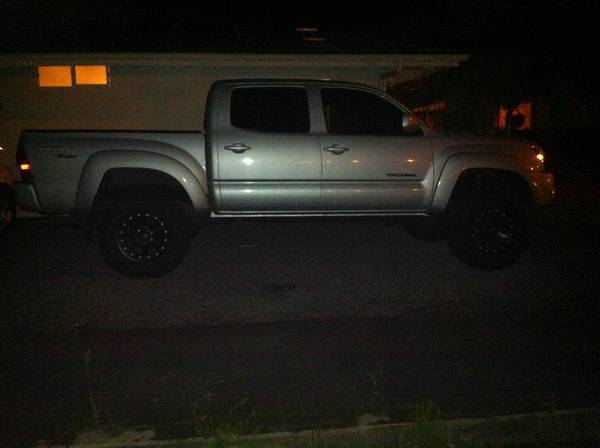 SUSPENSION:
-5100s all around
-Front: OME 885 coils with top plate spacer
-Rear:
Toytec
2" AAL
WHEELS AND TIRES:
-17" XD Series Addict
-255/75R17 Nitto Trail Grapplers
LIST OF MODS:
- Debadged
- Plasti dip valence
- Fog Light Anytime
- DRL Switch
- JVC KD-R530 Head Unit
- Bi Xenon 5000K HID
- Yellow Fog tinted and 3000K HID
- OEM Roof Racks
- Anzo Black Tail lights
WISHLIST:
-SUBS!! (Currently using friends)
-Retrofit Projectors
-TRD Skid Plate
-UCAs
I've replaced the headlights and tail lights with a OEM set because of burn and cracking for $140
Have to redo the front valence, probably with something more permanent, plastidip peeled some when i was scrubbing.
The Day I got my truck...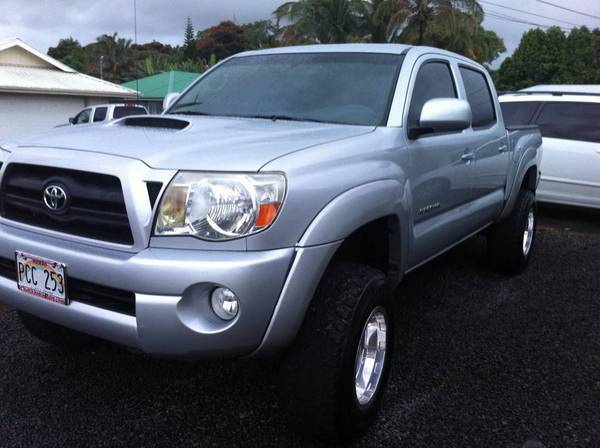 New Wheels and Tires!!!!
17" XD Series Addict and 255/75/17 Nitto Trail Grapplers
COST=almost $1700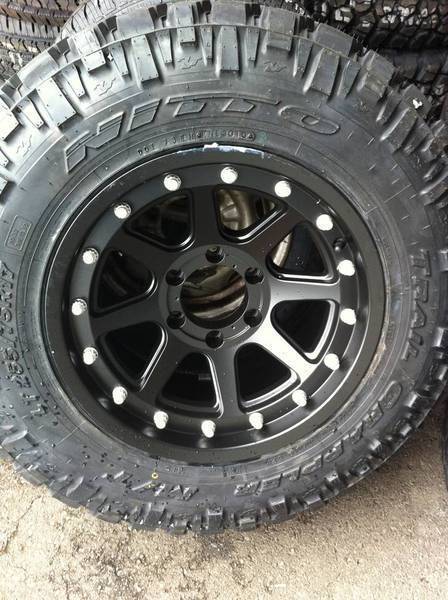 MANA ROAD!!
Me and my friend posing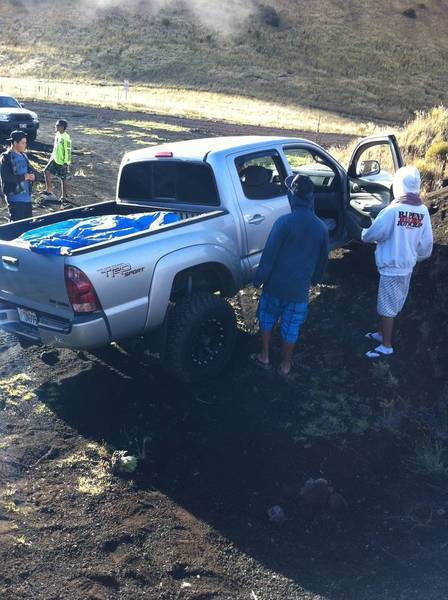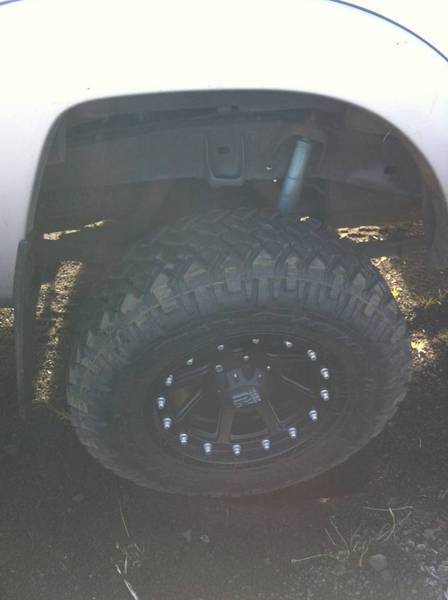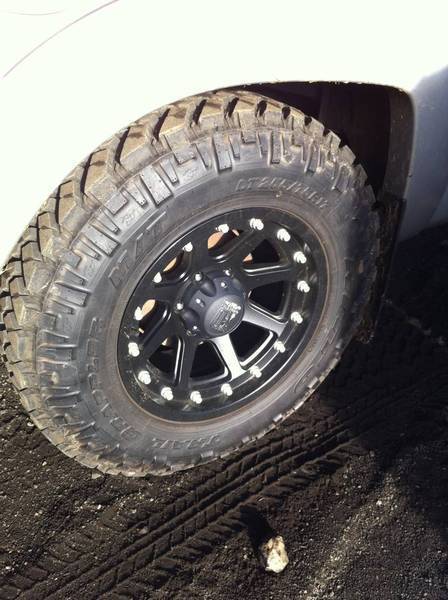 Flexing... good thing I got 32's and not the 33's I wanted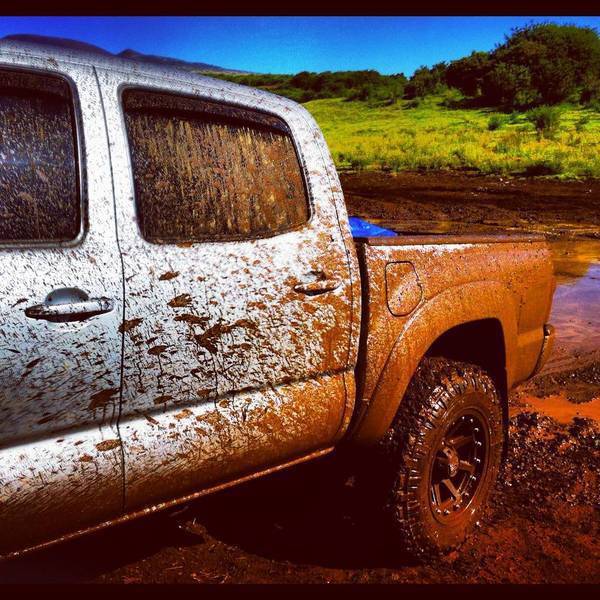 Went a little HAM in the mud hole!
7/18/12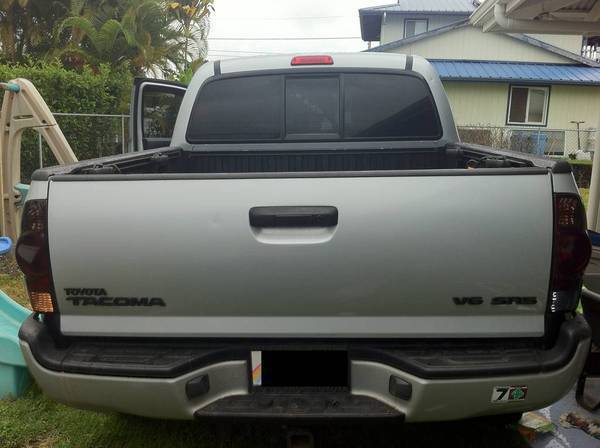 Tinted the tails and switching out to LEDs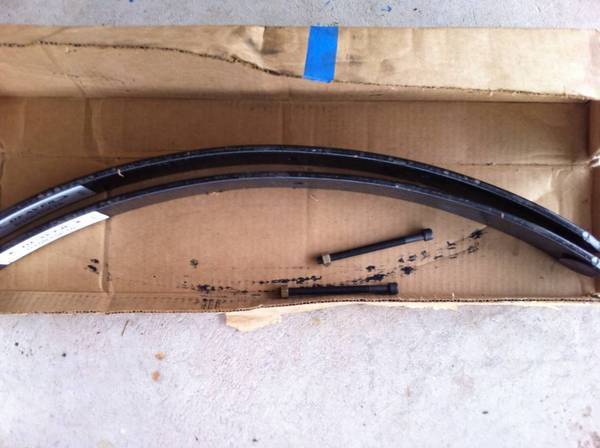 Picked up a 2" Toytec AAL
7/19/12 - 7/20/12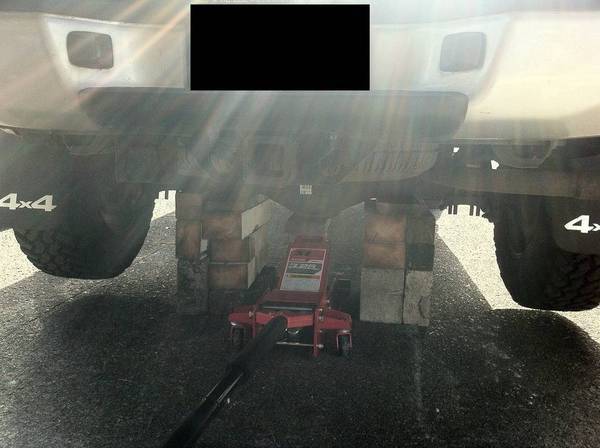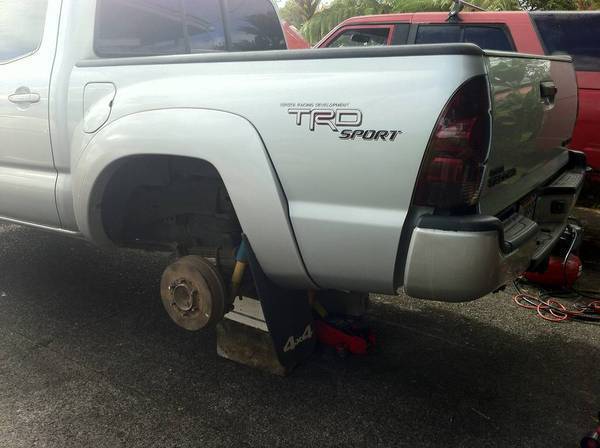 Ran into a problem with taking out the center pin. It would spin, and couldn't take out so I just used a grinder. Then the Revtek Ubolts were too long, so I had to add some washers. But Finally finished today, ill get some pics tomorrow. Sits a little A$$ high but hey better than blocks.