Current Picture.....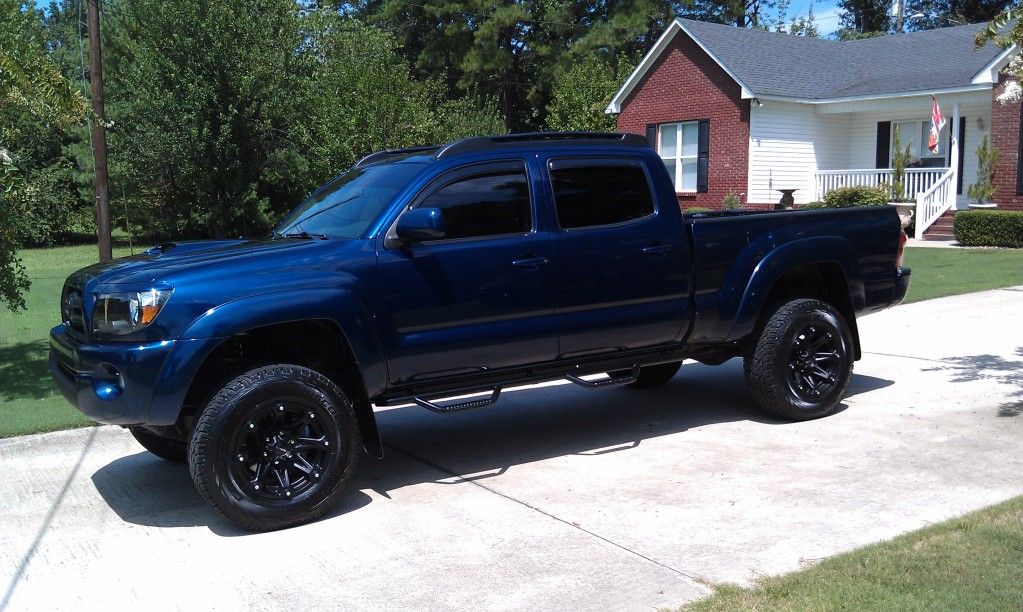 The day I bought it. 2006, Double Cab Long Bed Prerunner. 20" Enkei's and a 2" Spacer lift (didn't like either and new they wouldn't be on there long). 144,000 miles. Quickly removed the
bug guard
.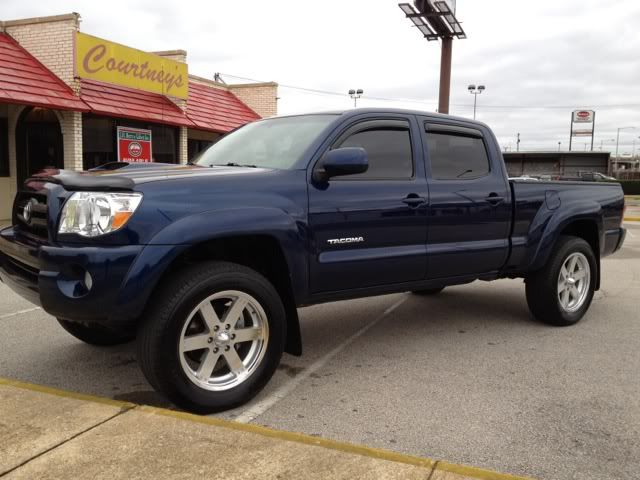 First Mod. Wheeler 1 1/2" AAL to get rid of the nose high look.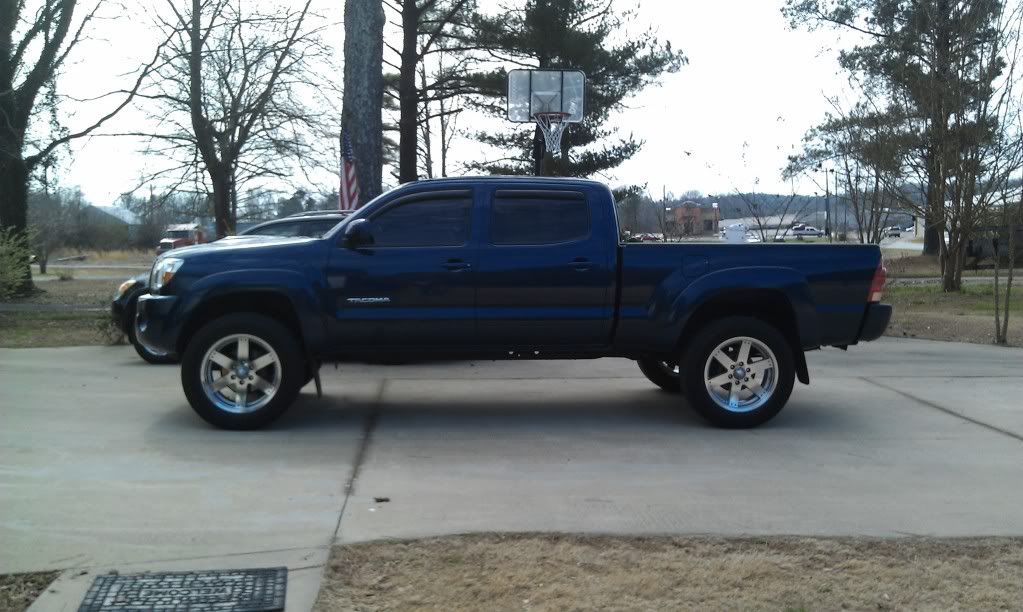 Next Mod...Sold the Enkei wheels so I had to put her on stands until my new tires came in. Installed the roof rack while I was waiting.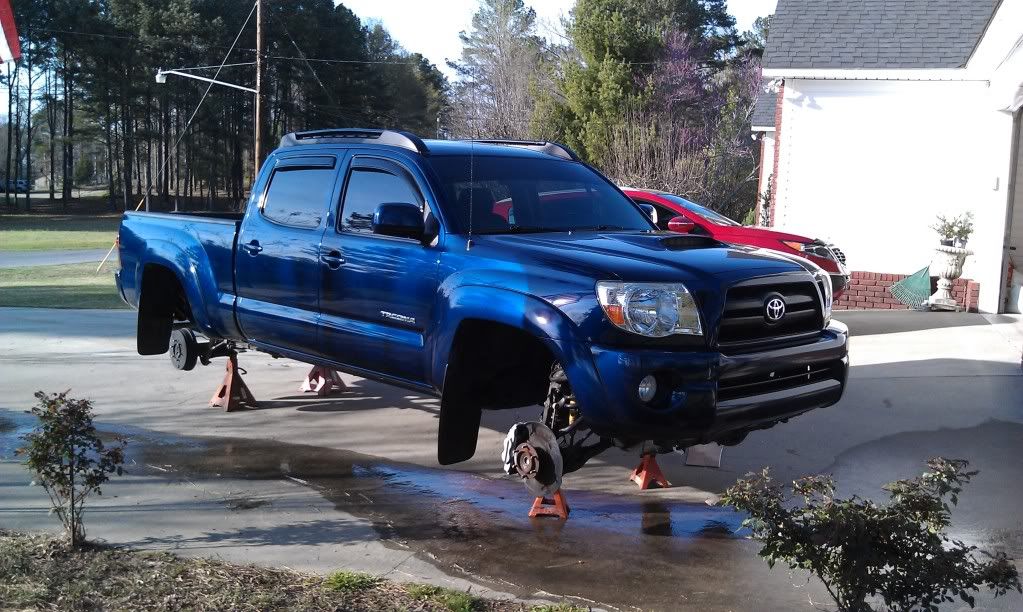 Tires ready to go on the truck. 275/70/17 Cooper Discoverer AT3. Wheels are FJ Cruiser 17s.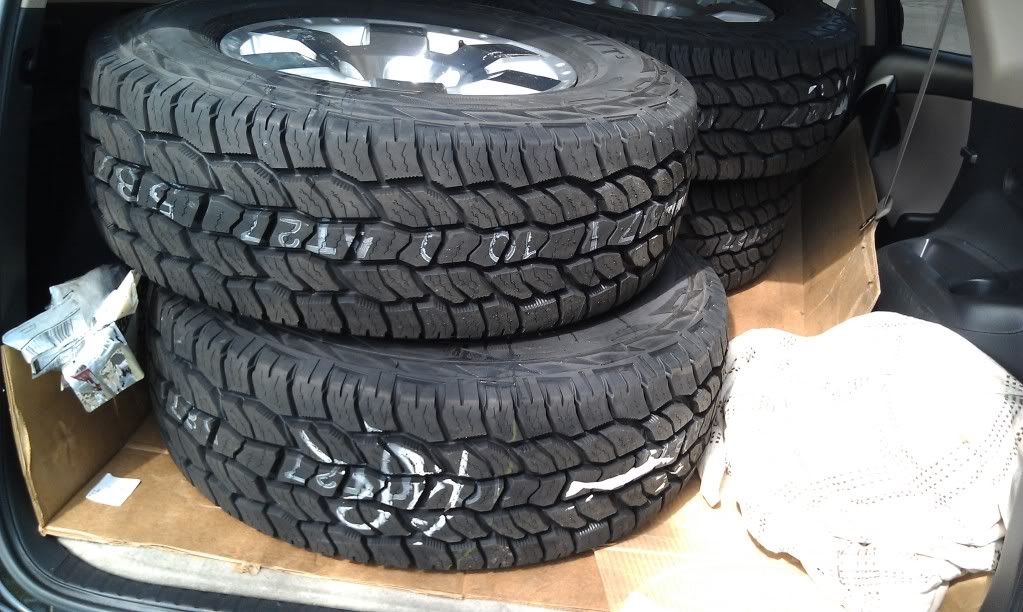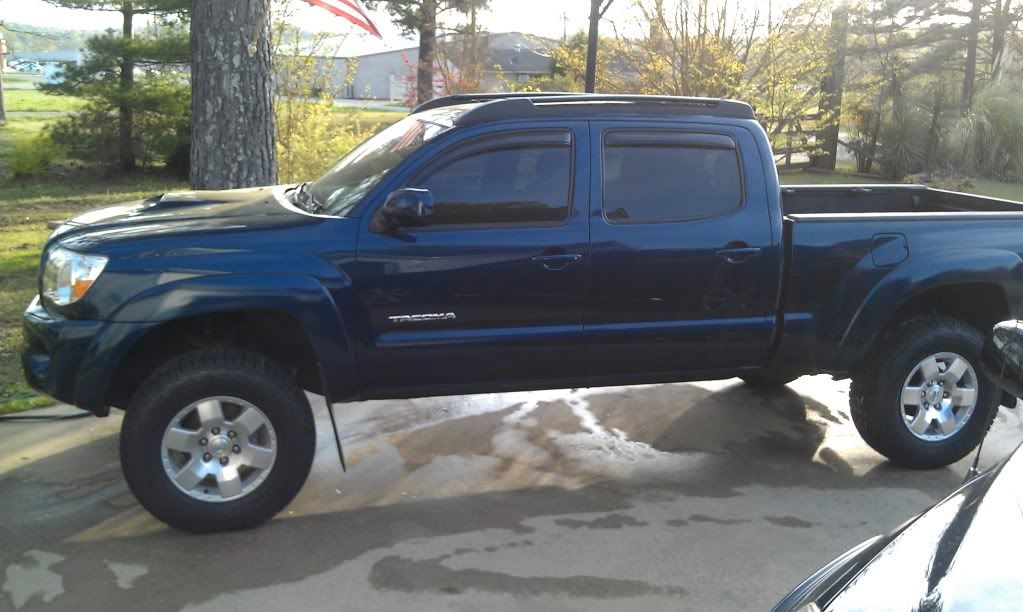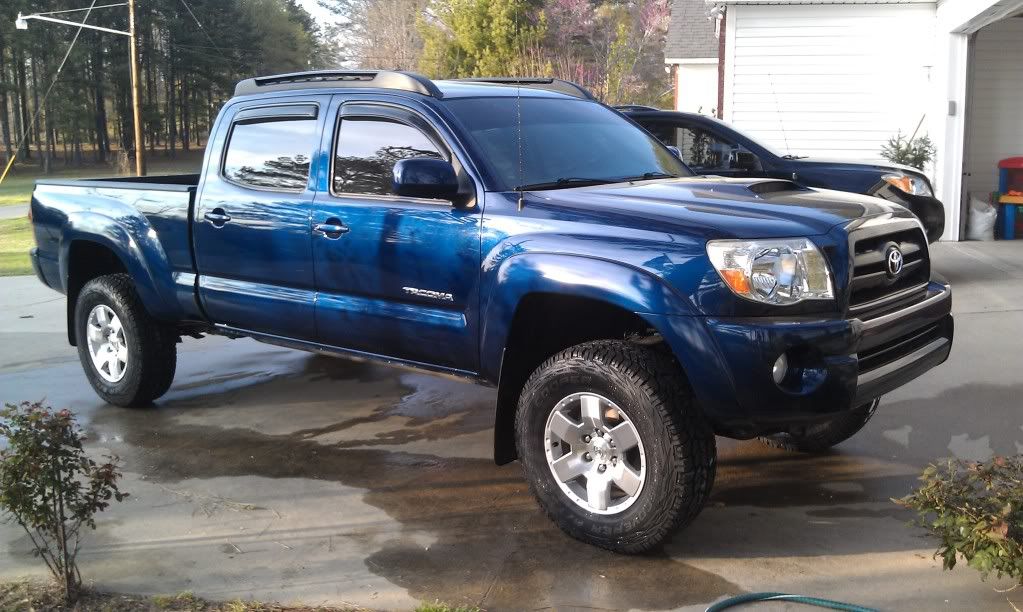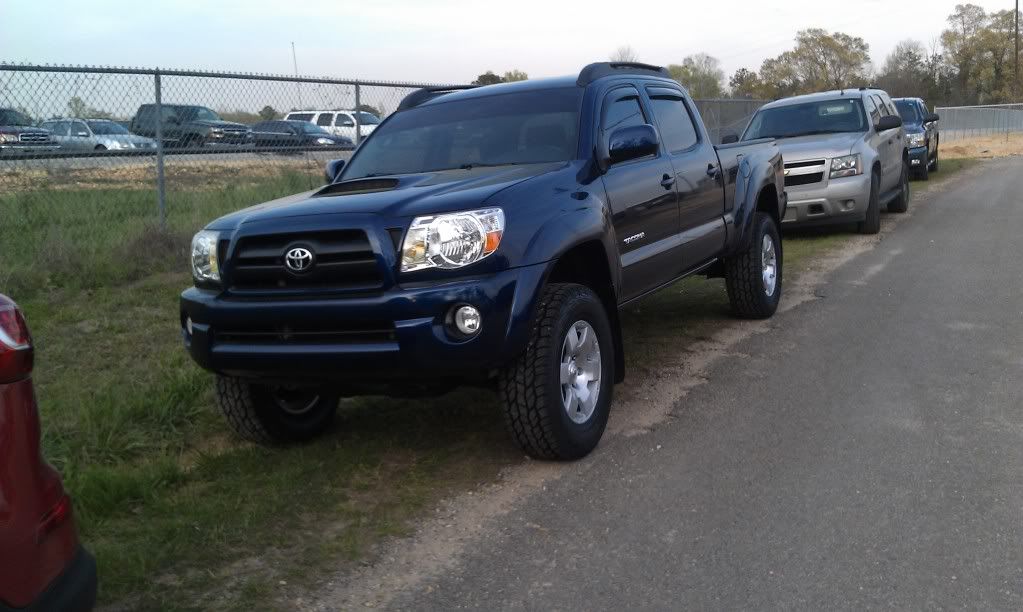 Next....Installed BORA 3/4" wheel spacers.
Blacked out the front valence with Rustoleum Bedliner.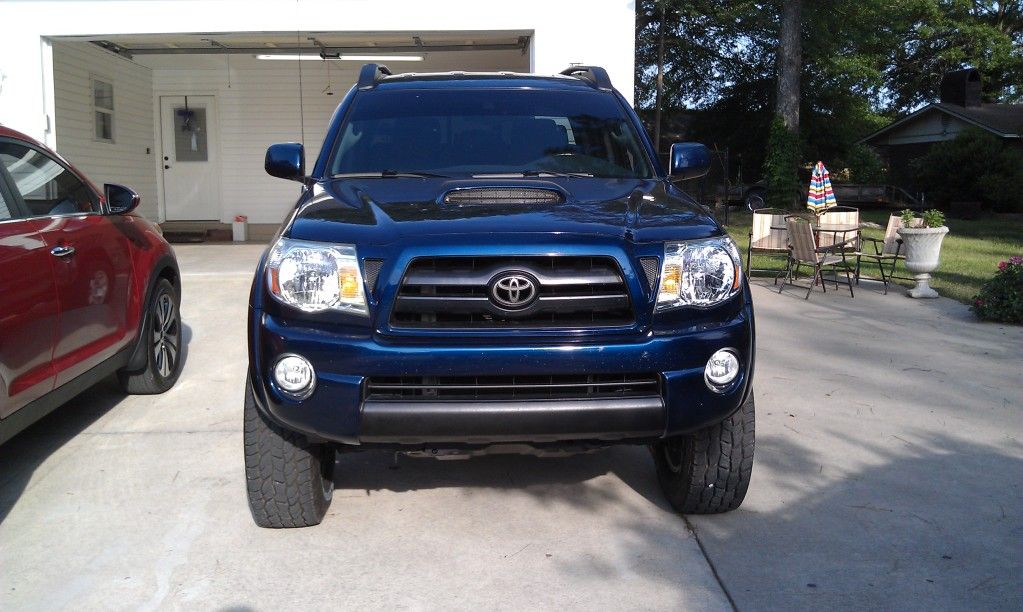 Installed Eyelids purchased from a member on here.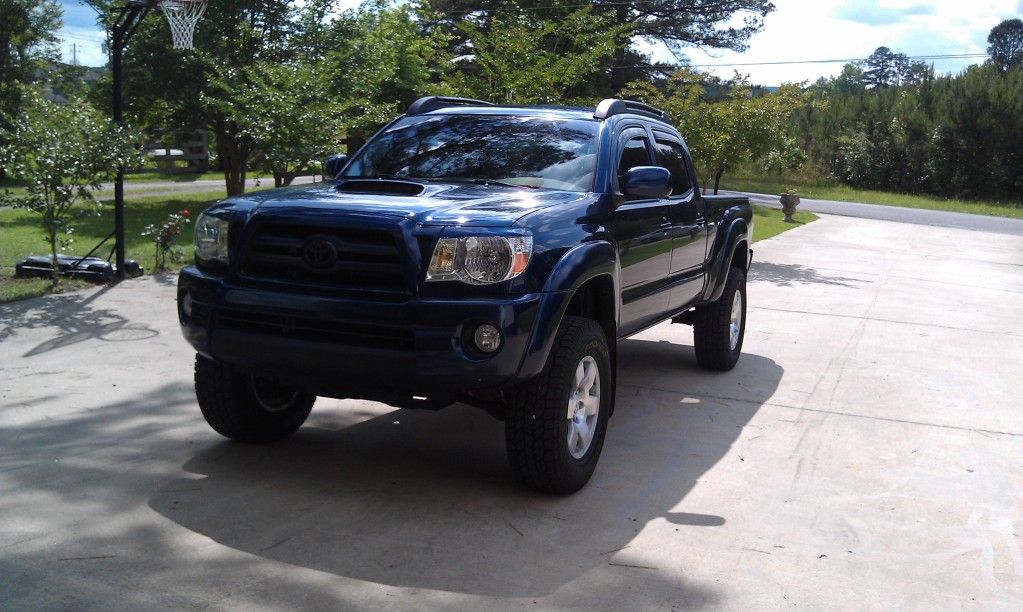 Ballistic Jesters 17x9. Also installed the NFab steps.
Removed the red from the wheels and painted the silver dome hickeys black.