Like others, I wanted to create a thread to track the modifications/changes to my truck and share them with the greater TW community. I'm also going to use this thread to document the trips and adventures I have in my truck.
Bought mid-2010
My truck as of 4/1/14:
2010 Tacoma - Double cab - MGM - TRD Off-road - Manual 4x4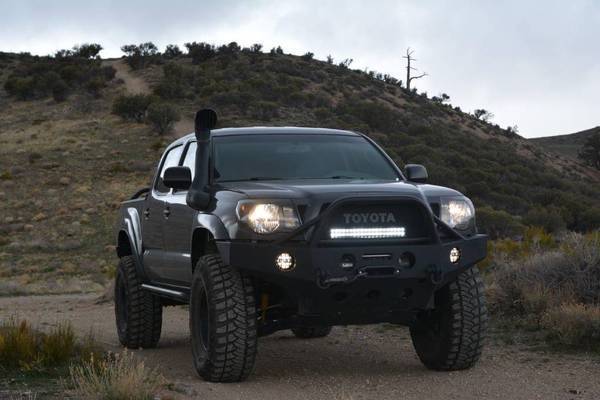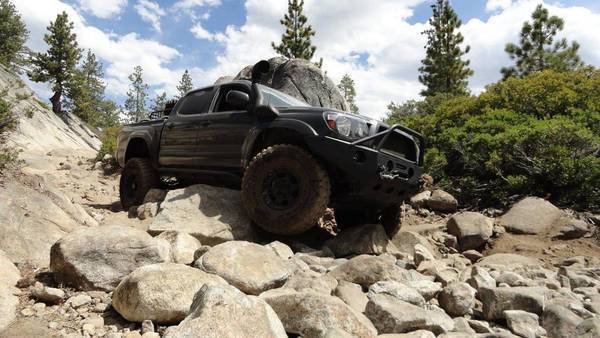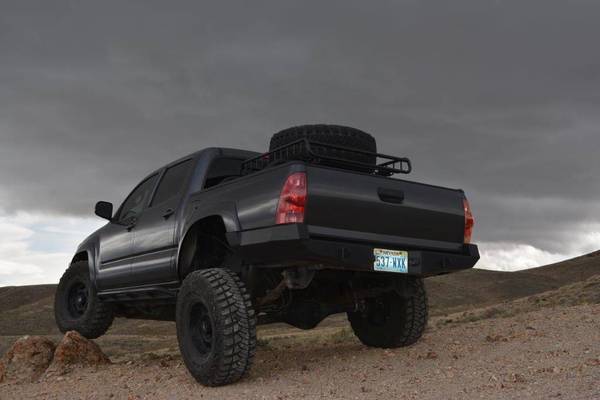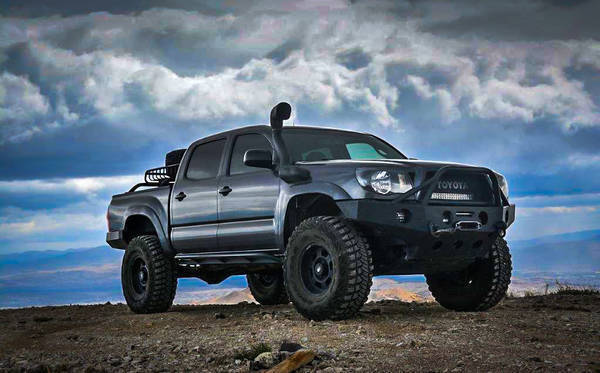 courtesy of skidooman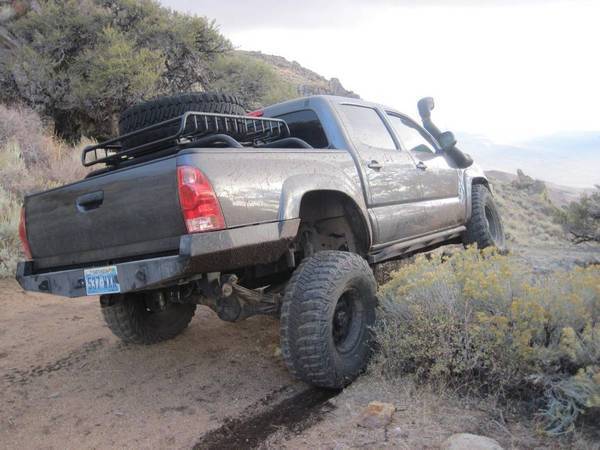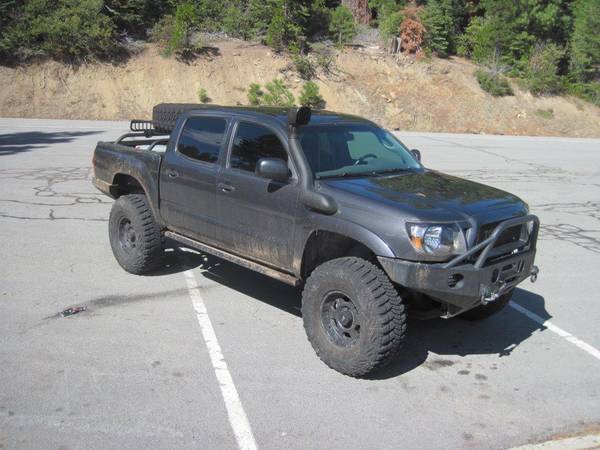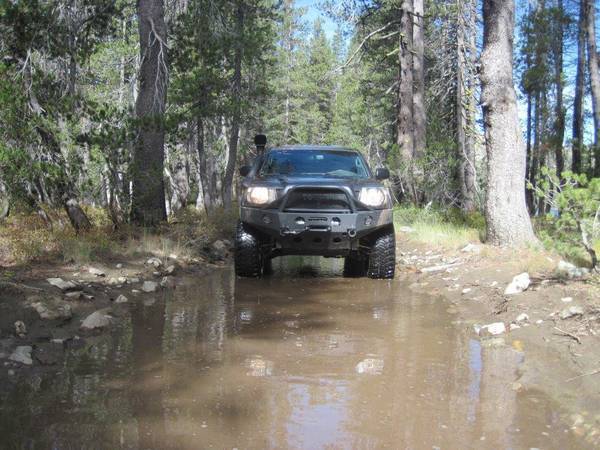 Mechanical Upgrades (or whatever you want to call it):
- 4.56 gears
- Airflow snorkel
-
URD
short throw shifter
-
Magnaflow exhaust
, dumped
Suspension/Wheels/Tires:
- 315/75 r16 MTRs
- ProComp 7089
Front
- OME 886s
- OME 9000 Nitrochargers
- 5mm trim packer
- TC UCAs
- Phucka swaybar mod
- Superbumps
Rear
- Dakars
- Relentless u-bolt flip kit
- Hacked bump stops
- 5100 with shock extenders
Armor:
- Bud Built skids - IFS and mid
- Relentless Fabrication t-case skid
- Relentless Fabrication hybrid sliders
- Relentless Fabrication HC rear bumper
- Relentless Fabrication front bumper w/summit hoop
- BAMF LCA skids
Extraction Gear:
- Hi-Lift 60"
- Hi-Lift off road kit, base, and fix it kit
- Bow saw
-
Smittybilt
mud boards
- Full length shovel
- VIAir 300p air compressor
- Shackles
- Warn 3"x30'21,600lbs recovery strap
- Warn M8000 with synthetic line
- ARB snatch block
- ARB 3" x 16' tree strap
- Tire repair kit
- Warn Premium Winch Hook (read: it has a built in bottle opener)
External Mods and Stuff:
- 12" shorty antennae
- Debadged including TRD stickers
- OEM non-LED taillights
- Rear differential breather relocate
- Satoshi Grille with FJ emblem
- Bed mat
- PIAA 510 Super Whites
- Removed mud flaps
- Hi-Lift bedrail mounts
- Quick Fists clamps mounted to bed rails for shovel
- Bedside bottle opener
- Relentless bed corner tie down brackets
- 3" extended steel braided brake lines
- Chopped fenders and fender flares
- Bed tube bars and basket for spare tire
- Extra d-rings in the bed
- Bed mounted fire extinguisher
- Relentless CB hood hinge mount
- 4' Firestik
- BAMF behind grille light bar
- 20" double row combo light bar (spot and flood)
- BHLM
- DieHard Platinum 31M wrapped in
Pelfreybilt
battery cage
- Cubby hole d-ring mod to hold scepter cans


Internal Mods and Stuff:
- Tint
- Seatbelt chime disable
- Alarm chirp disable
- First aid kit and duct tape
- Driver's seat Maglite holder
-
WeatherTech
all-weather floor mats
- Ultra Gauge
- Red LED map lights
- Ultra white LED dome light
- Cobra 75
- Wet Okole (black and charcoal)
- Vinyl flooring
Future Mods/Gear/Etc
- Silicone windshield molding
- Redline hood struts (in possession but not installed)
- OBA
- Duel battery and some snazzy fuse setup
Stuff I Need to Work On/Repair
- Change spark plugs
- Form and install pillar brace for snorkel
- Repair front grille or satoshi OEM grille and replace
- Redline hood strut install
Shortly after pickup: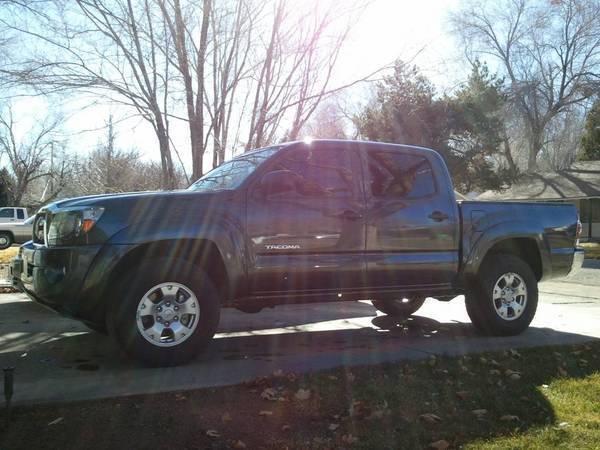 After debadging: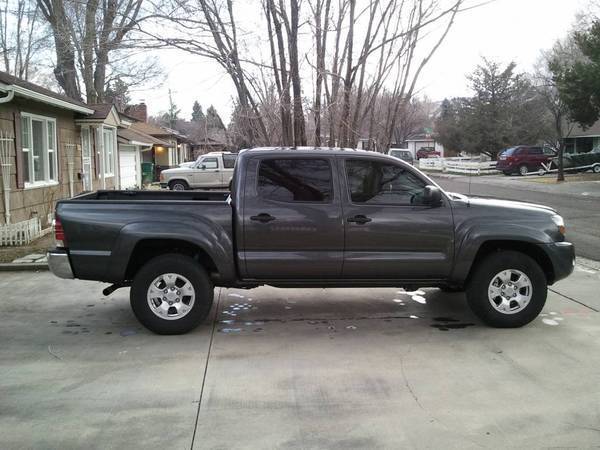 ATO Hi-Lift mounts: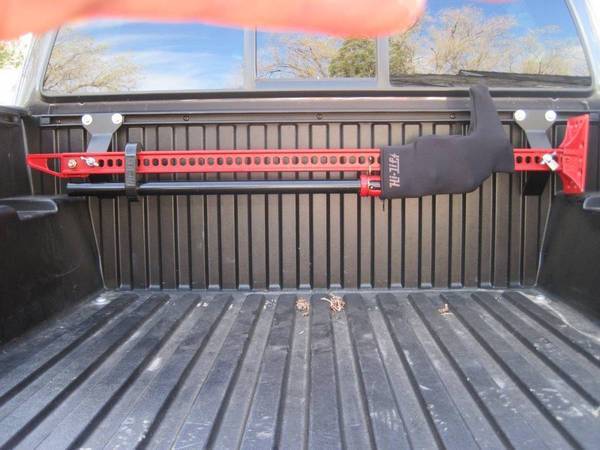 Differential breather mod:

884s, 5100s, wheels, and tires: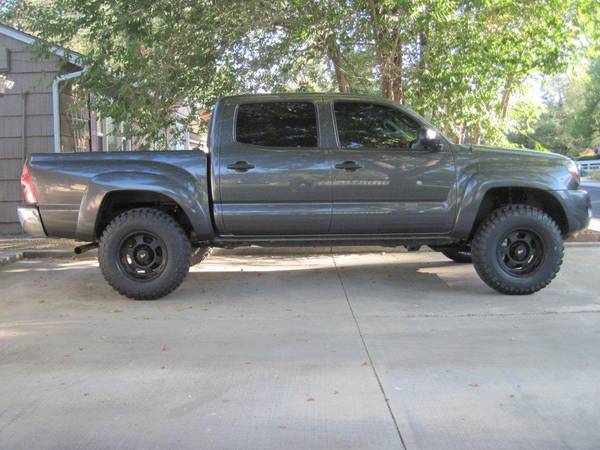 Budbuilt front and mid skids:
Getting sliders welded on: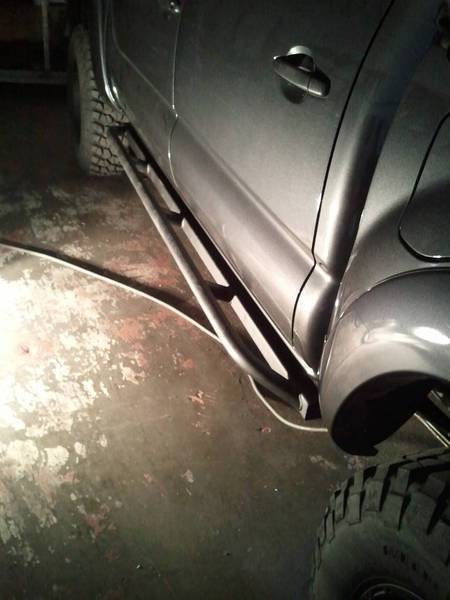 New Rear bumper: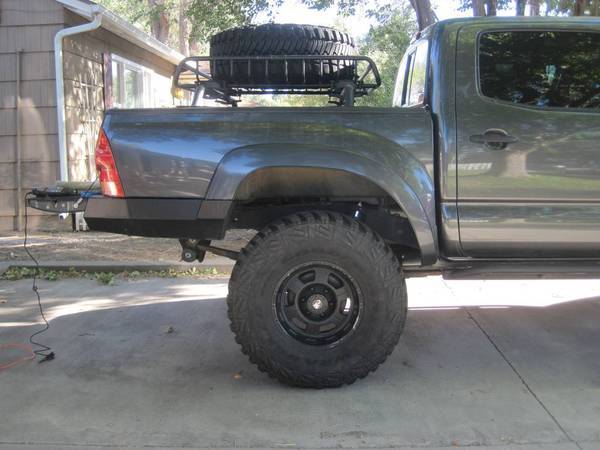 Old Rear bumper: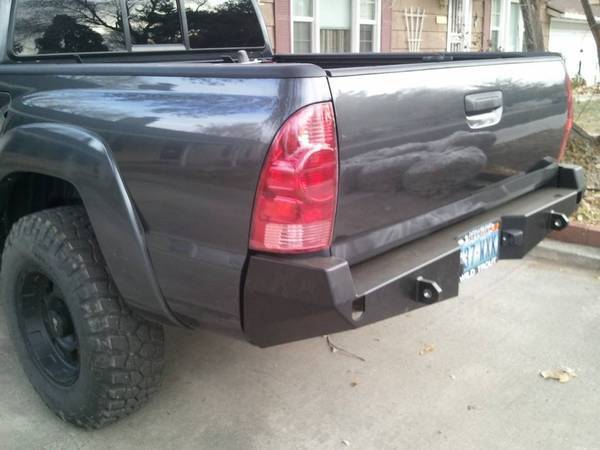 Bottle opener: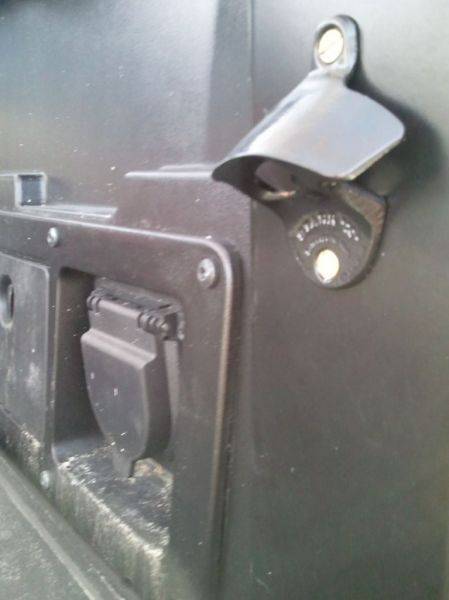 Starting the work on dremeling out my FJ emblem: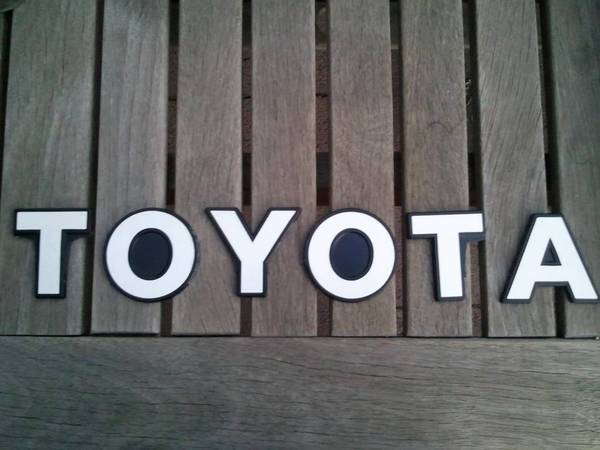 Attaching the screws to the emblem: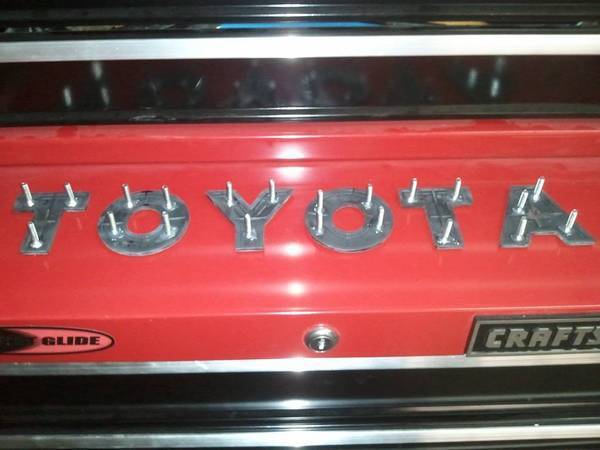 Satoshi Grille and FJ emblem ready to go: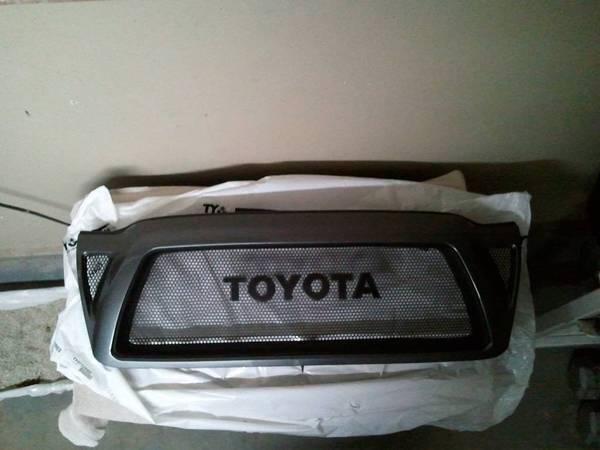 Satoshi & front bumper: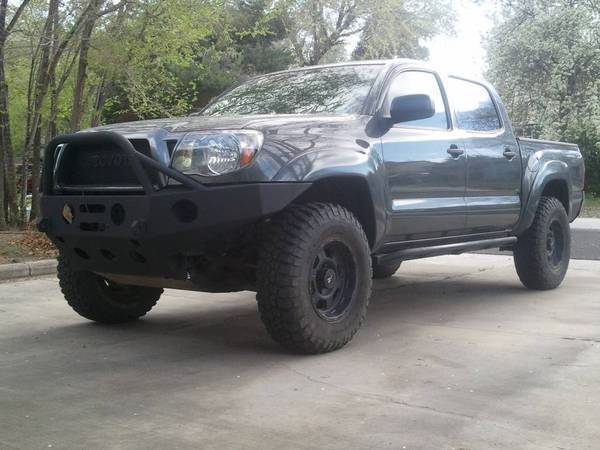 A few pictures from being out and about (from older to newer):
Stock flexin at Boca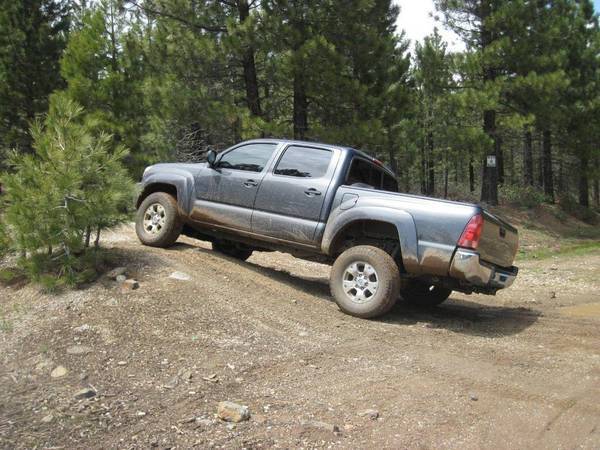 First time getting stuck in the snow on Peavine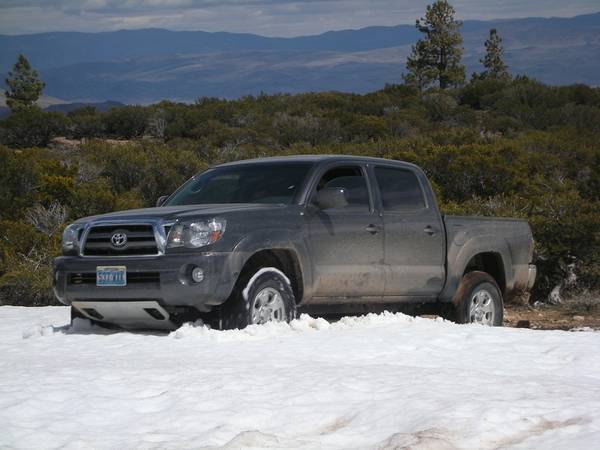 Peavine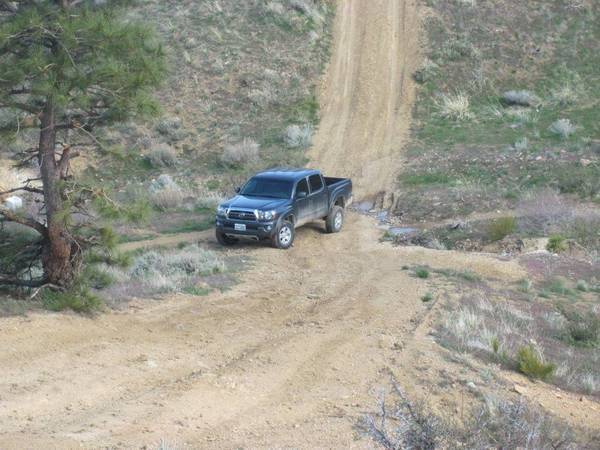 Knott Creek Reservoir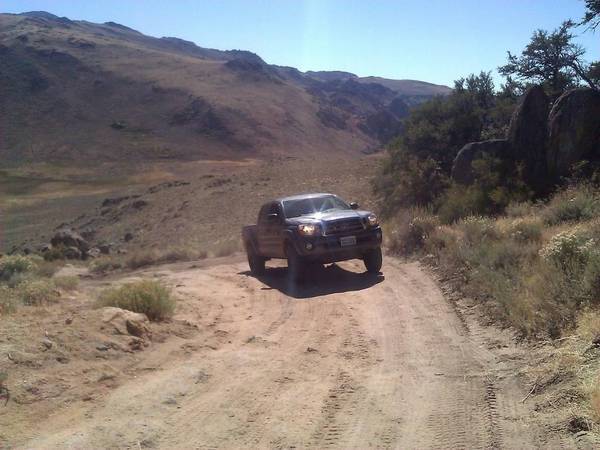 The Cold Springs trenches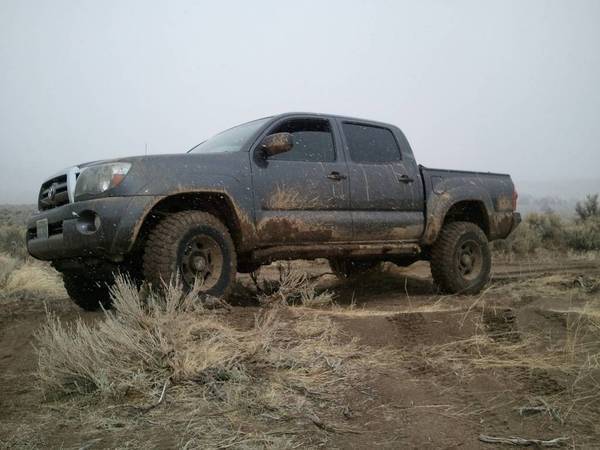 In the trenches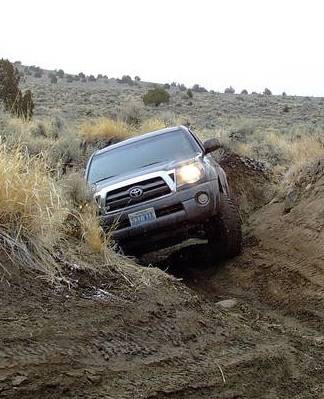 Bud's Canyon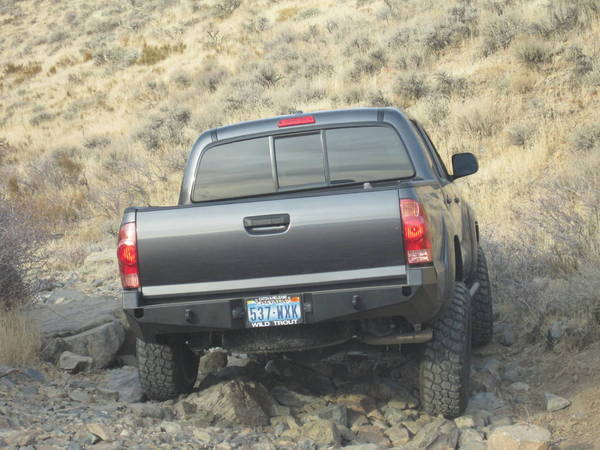 Milton Reservoir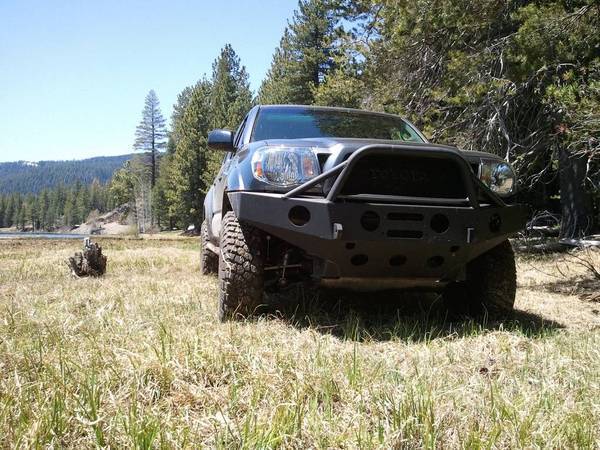 Blue Lakes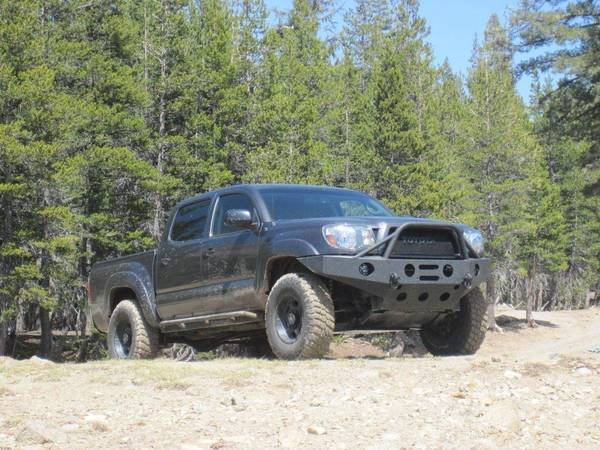 Hunter Creek Trail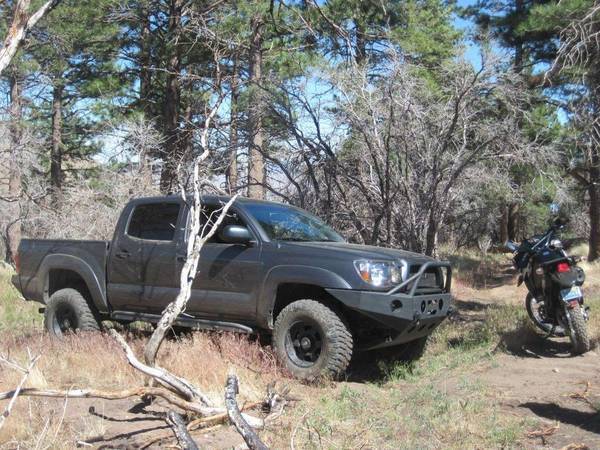 Dawn on Peavine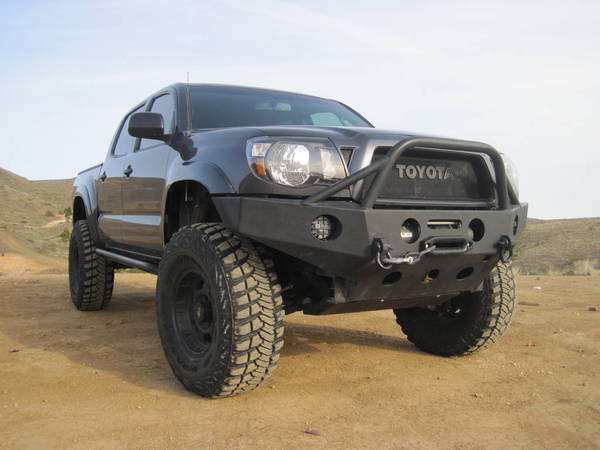 Thanks for looking and thanks to all that have helped me out.
Shout out to Relentless Fabrication for making bulletproof goodies!
I'll be posting more content as I make changes to the truck.