This is my budget build; a 2011 Regcab 5-lug Tacoma. I bought this truck brand new in march 2011 with the intentions of keeping it bone stock.........well that didn't last too long!
Its sometimes hard to balance mods (a luxury), keeping the wife happy, and other financial obligations but so far i've managed all three by buying used parts to keep the cost at a minimum. Realistically, mods don't add any re-sale value, it's a hobby. It can get expensive
,
but this build isn't about being the best, its about personalizing the truck and setting it apart from your average tacoma.
I added yellow fogs and a bugflector to the front and In-channel Ventvisors on the side windows.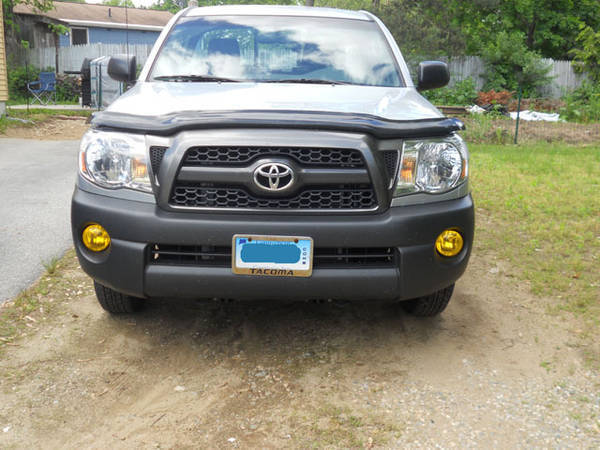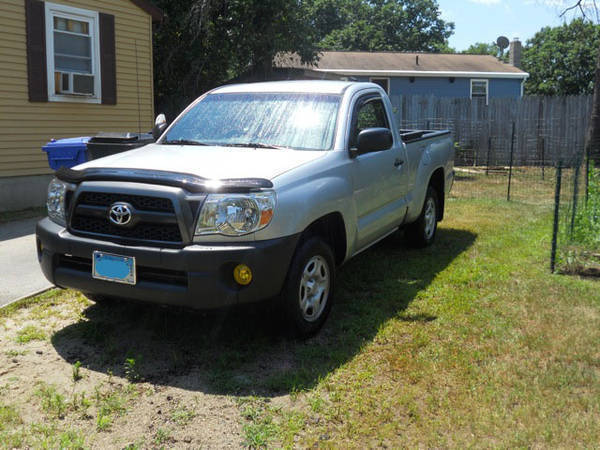 Exterior Mods;
-Hose clamp mod,
-Secondary
air filter
removed
-AFE pro dry s
-Pop N Lock
-Bed Mat
-Bugflector
-Yellow Fog lights
-Ventvisors
-Backrack
Interior Mods;
-Bench>Buckets swap
-6-Speed center console
-Int Wiper switch
-Weathertech mats
-TRD seat covers
I bought an OEM Toyota lighted rocker switch off ebay for the fog lights
.
I had to use a file and just shave a tiny bit of plastic away from the sides for it to fit. You can't tell and the switch works great.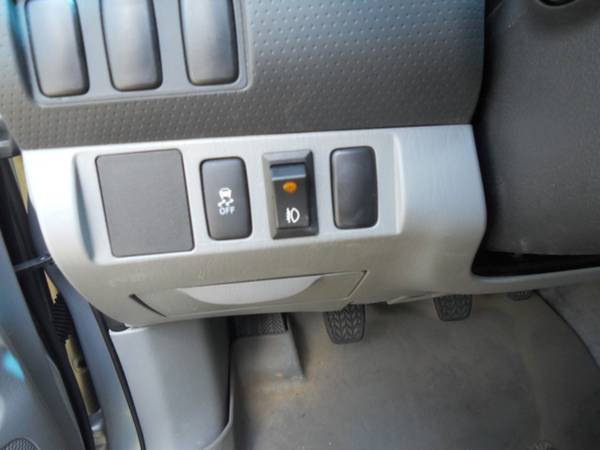 Recently i decided to add a BackRack to protect my back window and allow for the hauling of longer lumber/ladders without damaging the roof. I also have the option of adding a toolbox too!
I scored this used backrack off craigslist for $50
.
I sanded it down and spray painted it flat black.
I bolted the backrack through the metal top rails, removing the middle bed side pockets allows access to thread the nut onto the bolts.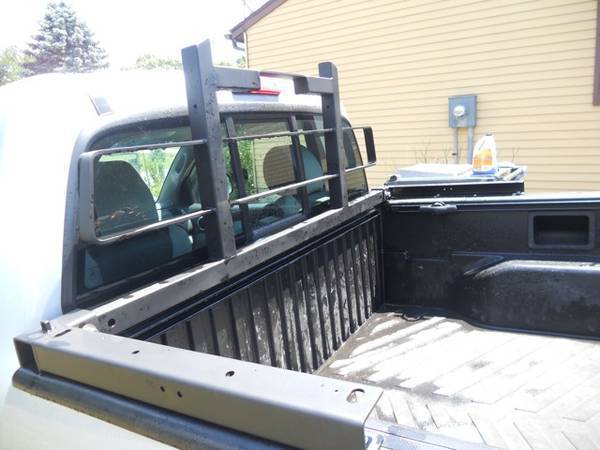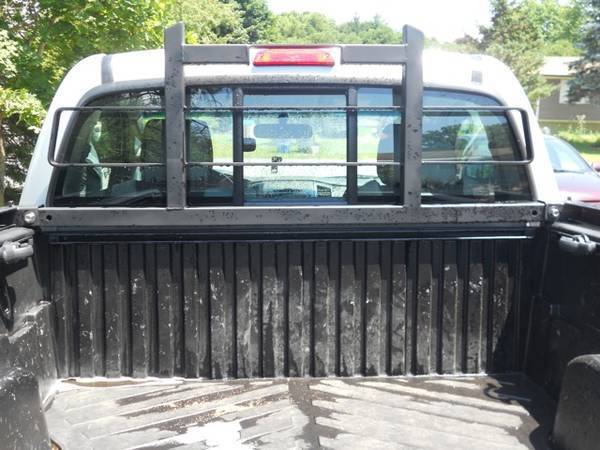 I decided to rip out the uncomfortable bench seat and replace with some base tacoma bucket seats. Which led to me to get a 6-speed manual center console, trd seat covers, and weathertech floor mats. To better match the base interior, i stripped the silver paint off the cupholder insert down to base black. Funny how this bug sort of gets out of hand, damn you TW..................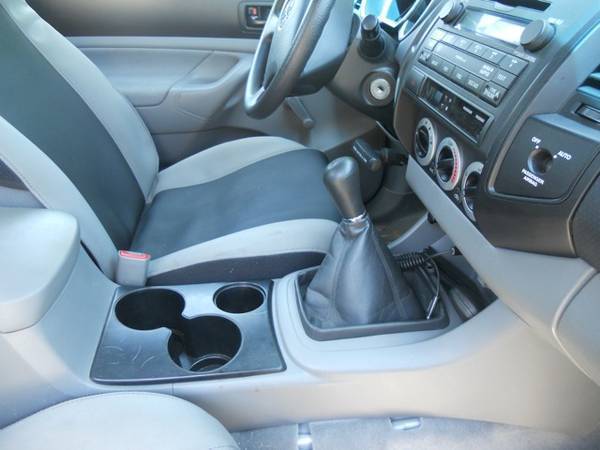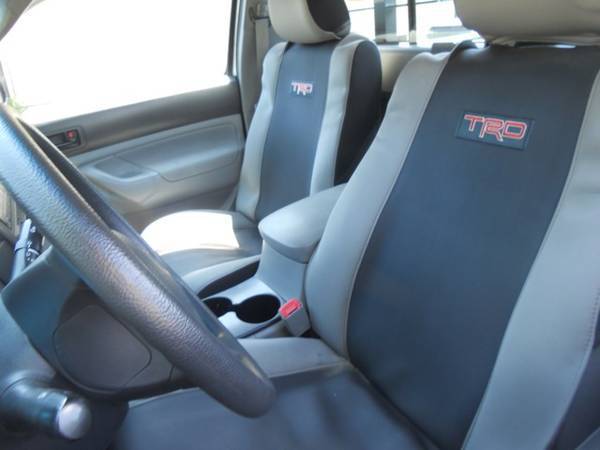 Future Mod Wishlist;

~Back rack running lights/ bed illumination lights
~Back/side window tint
~15" Aluminum american racing outlaw ll rims
~Bigger tires
~upgraded bed suspension
~new stereo+door speakers

.............................More mods to come!!Feel free to post comments + suggestions below...