how she looks today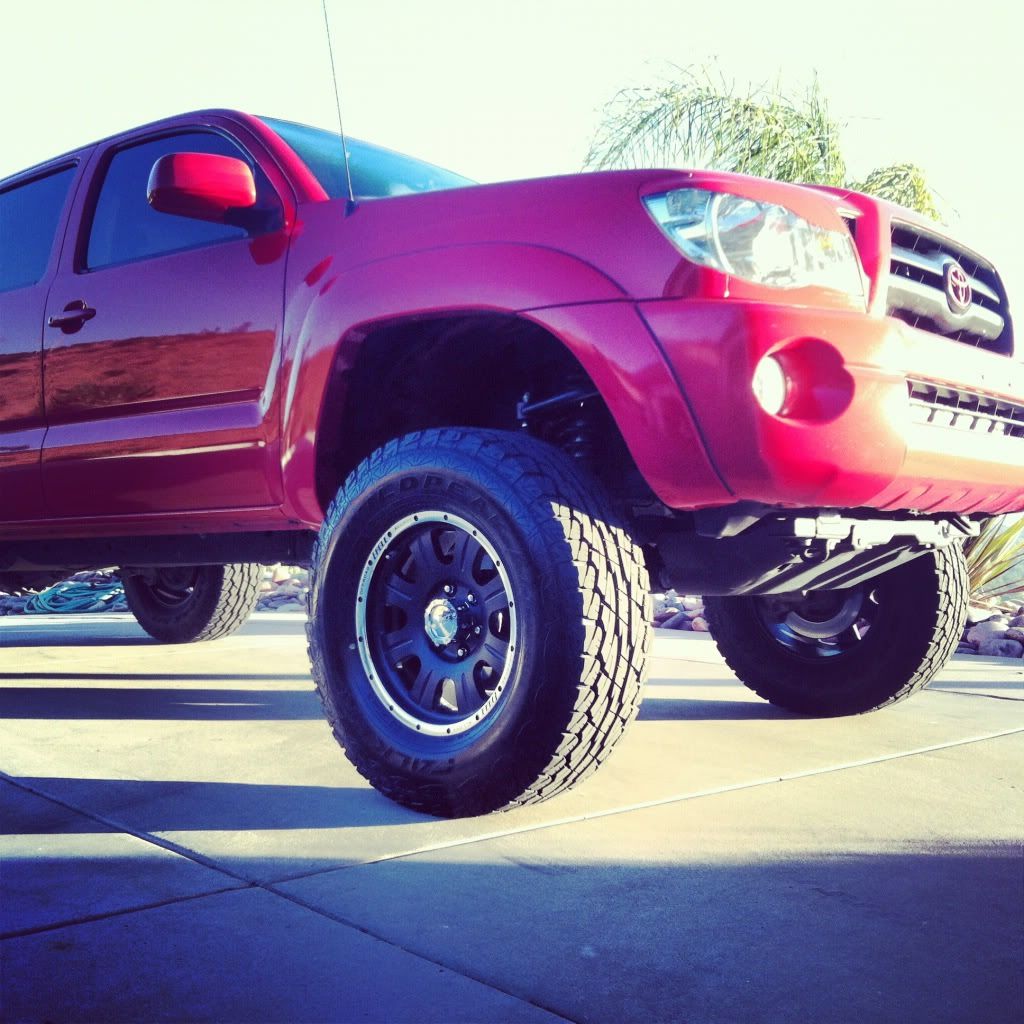 '
'
'
'
'
'
'
'
'
'
'
'
finally decided to make a profile and build
I have had 3 Tacoma's before this one and i must say they are the most reliable truck ever built
this was the last tacoma i had owned !!
so to start out my truck is a 2008 DCSB Red sport bought it december 1st 2011 with only 38,000 miles on the odo
my intensions for this truck is for a daily driver weekend warrior
i commute in this truck almost a 100 mile everyday so it has to stay road worthy and ride vary nice but still have the ability to go off road in the desert and trails, also trying to get the best mpg possible !
the first few mods i did were hids,eyelidz,tint
you know the essentials new taillights CHLM l.e.d's everywhere
my first big mod were the camburg spindles i got a great deal from a friend who was going longtravel so i got his whole set up for 1400 bucks
here is before and after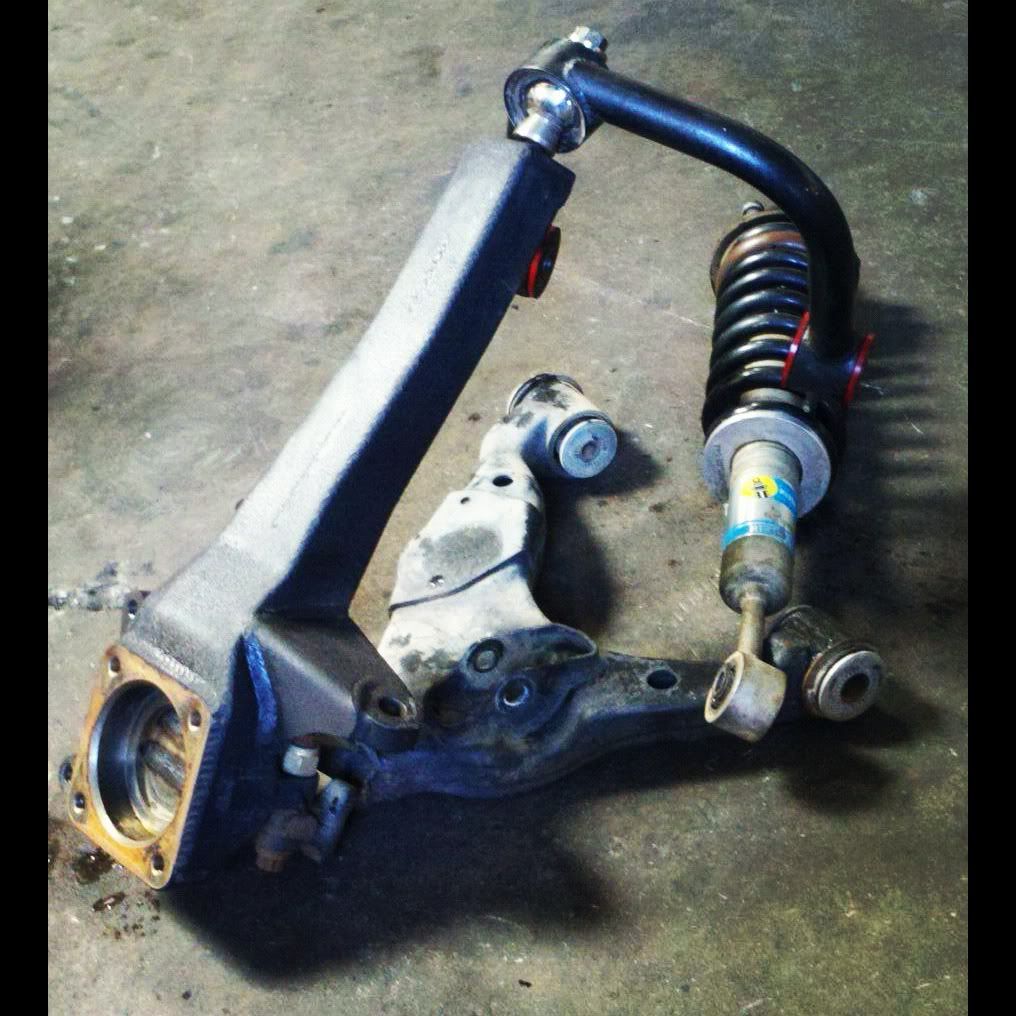 i then got some 285 70 r17 bfg at form a buddy of mine they made the truck look real nice but not much tread left /;
soon after i installed a 32 inch led light bar behind the bumper
i plan to get a grille craft grille some day and will cut out the plastice but for now it gets the job done and wont be easy to steal
next i had a blow out on the bfgs and decided it was time fore some new tread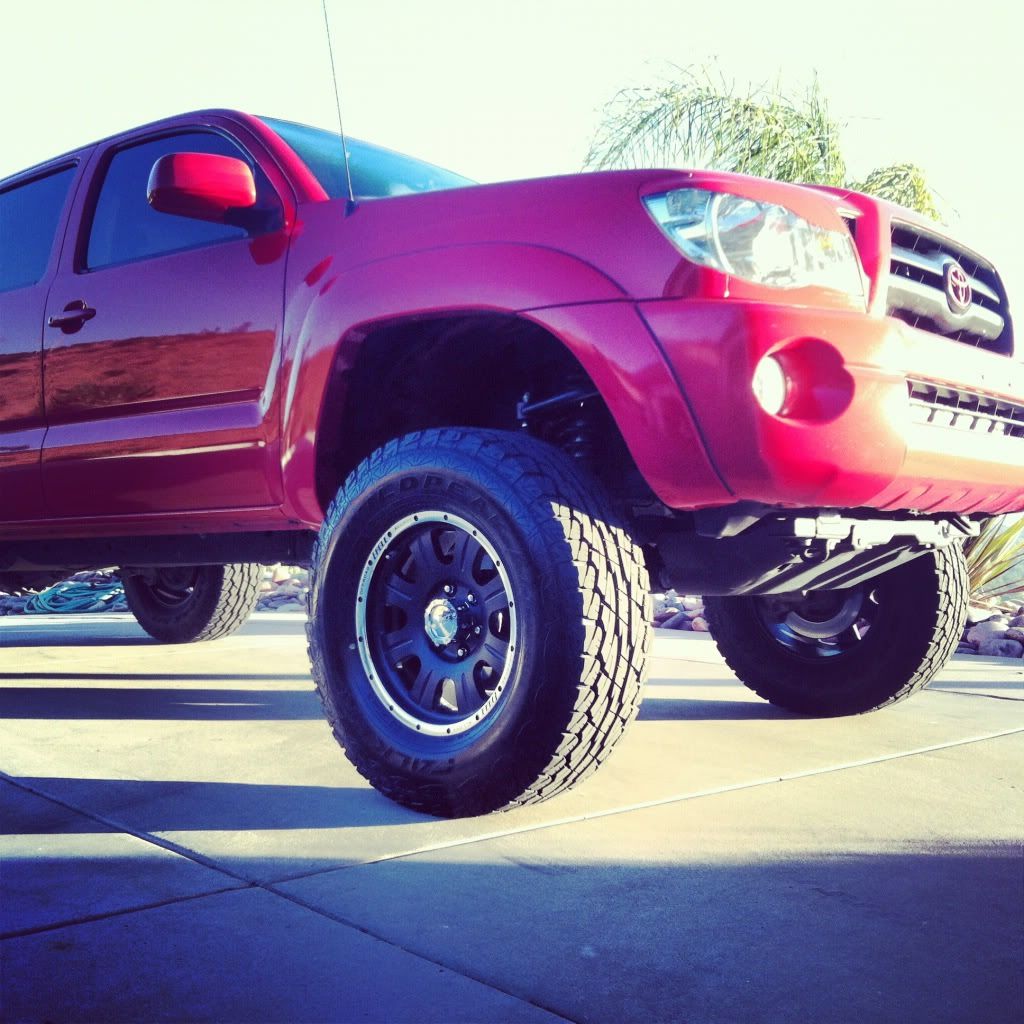 went with 285 70 r17 falken at, on new black wheels
and thats it for now
future mods
- extended travel coilovers(not sure what ones yet)
- Rear shocks/ deaver leafs / ( maybe small bed cage)
- bump stops all 4 corners
- uca gussets
- headers
- trd seat covers
- double din
- grille craft
- rear led amber light
- cb radio
- winch
- air locker
- compressor
- led gage swap
please let me know what you think , any tips would be great !