under construction........ or philly fans, or any canuck fan
my truck is an 09 off road dcsb
i started off leasing this pig.....
1st mod was
allpro
ifs skid "which im still running" bought it used
next was a low pro qt
tonneau cover
.
then i got a set of n fabs and quickly discovered they would not fit in with my lifestyle.
i then ordered
http://4xinnovations.com/
sliders....."sweet truck on their website by the way"
then i went with 5100's on stock springs @ 2.5" setting with 1/4" tps... for taco lean
next cam 2" toyotech aal.
and some 285/75/16's with some
moto metal
951 wheels.
then came lr uca's.....
next up was some ddm hid headlights 35/55 and some fogs....."3 years and still going strong"
next came a front ATO
http://www.armortechoffroad.com/
hidden hitch...."this was the first ever"
and a xrc 8 winch with a cardle mounted in the bed of my truck....with cables to use front or rear.....
added a uniden cb with a lil will magnet mounted ant.
added a single dinn radio / dvd player....
a set of yakima racks / snowboard and yak racks......
then came the transmission skid made by ato
http://www.armortechoffroad.com/
then i went to 885's on 5100's with 3/4" tps then now i am running adjustable 5100's like these
http://www.toyteclifts.com/index.php...mart&Itemid=72
next came allpro expo leaf pack with 3* axle shims and a u bolt flip kit......."love my leafpacks"
also now removed the lil will ant. and did a wilson 1000 roof mount setup with a midland 75-822 cb "love it"
ok here is what i made and installed this weekend..EXCEPT DREW
this is the finished product
all switches i got from
http://www.otrattw.com/
"great guys and super fast shipping"
i got 5 spst switches with 2 lights one to light switch up and one to show when power is on.....
and 1 momentary on / off / on switch "for winch in and out
"note there was no need to remove headliner in any way"
i just removed the (2) a pillar bolts "under the grab handles" and the lower foot area plastic...then i used a coat hangar and ran it from there to over head.....
over head is removed by the one screw in sunglass holder area and pull down by the front widsheild
then there is 2 wiring clips to remove and whole overhead comes right out...."makes easy dremiling"
i used male felmale spade connectors from wiring in hood to overhead unit "makes easy for removal and installation of said unit if ever needed.......
i left the wires about 2 feet longer then needed for the overhead and just tucked them up in the headliner.....
there is alot more room up there then you think.....
this is the same way i ran my cb ant...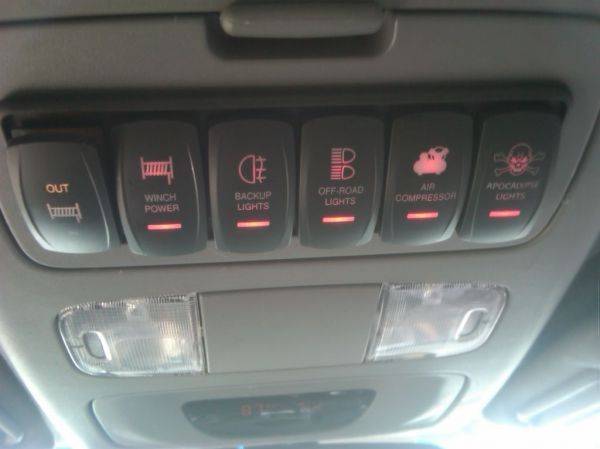 i started out like this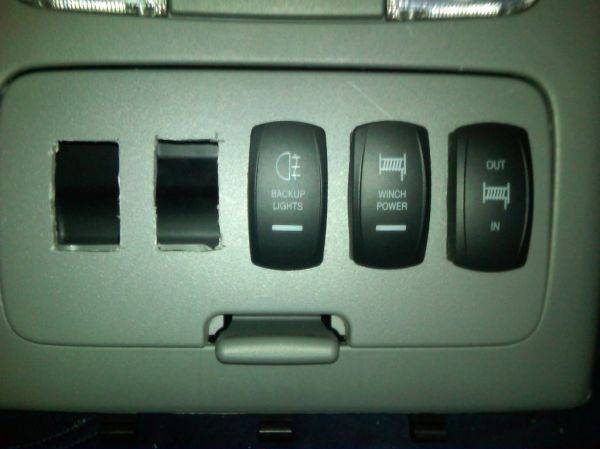 then i found they sold a 6 gang switch bank so i ordered that....
let me tell you it is like trying to fit 5lbs in a 1 lb bag up there
i started by tying all ground togther....i soldered as to save some room.....
each switch has 2 grounds.....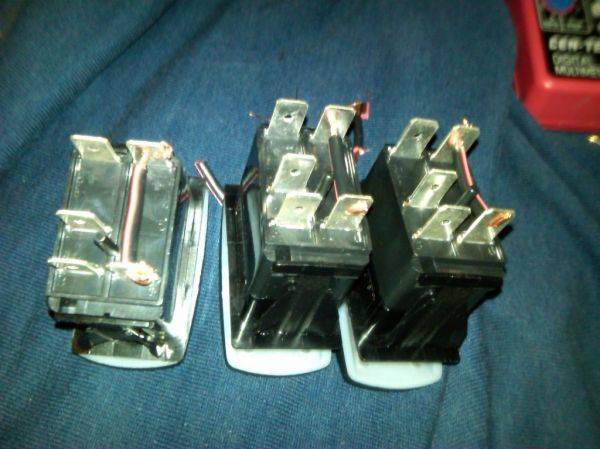 i then daisy chained all the grounds togther...as well as all acc. wires and power wires....
something like this....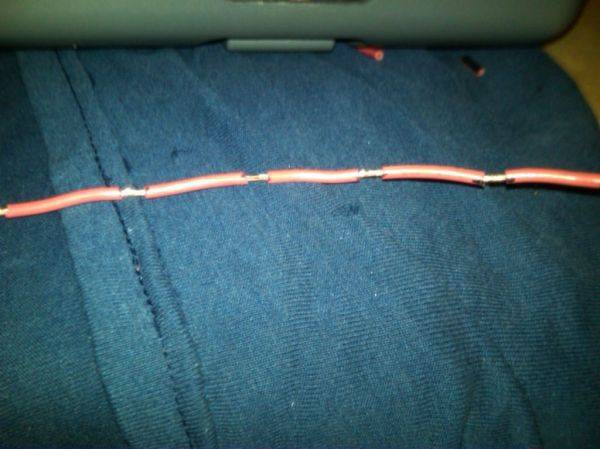 only terminals i use crimp on connectors was on the output of said switches.....
as can be seen in this pic its tight in there...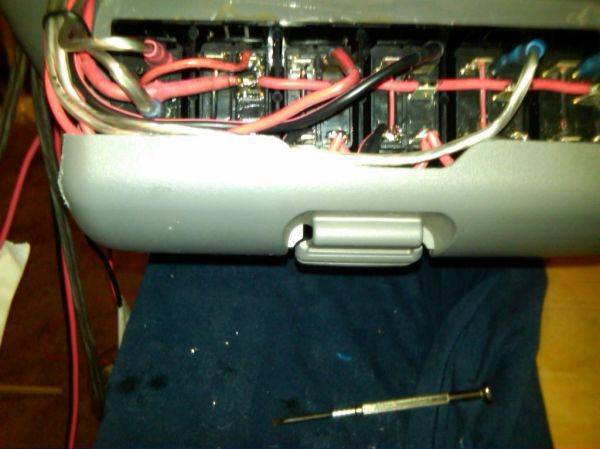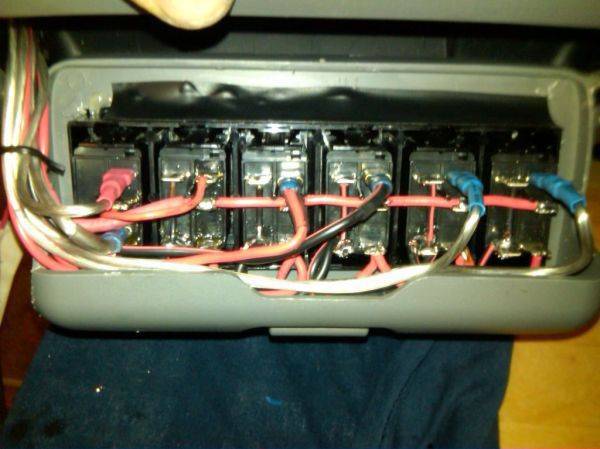 anytime i used a crimp on connector i also soldered it as well....
all ends were heat shrinked up real nice.....
i cut the side of said sunglass holder out to pass the wires through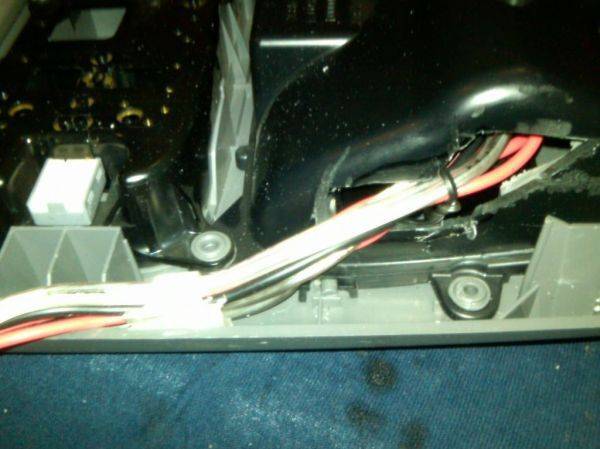 shazam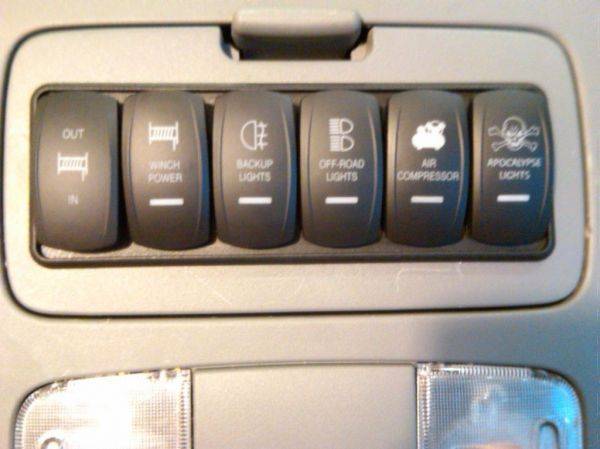 i also added a blue sea aux. fuse panel...and a circuit breaker....
added new mil spec battery terminals.......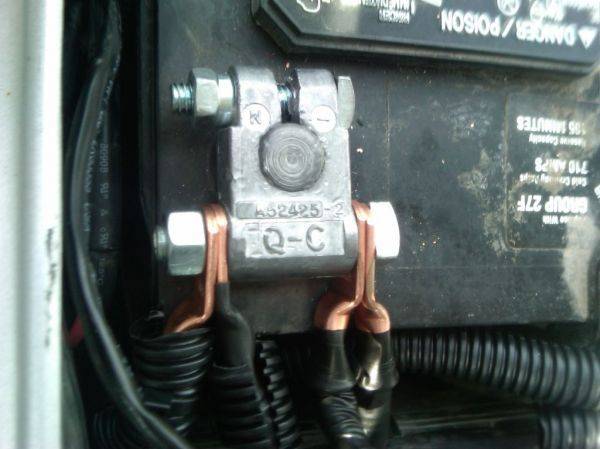 ends i use were 2 gauge battery connectors....got mine from a welding shop....
and (1) 1/0 gauge connector for the neg from battery
also moved my winch soleniod to under the hood.....and made it so i can use the stock hand held or the switches in the cab....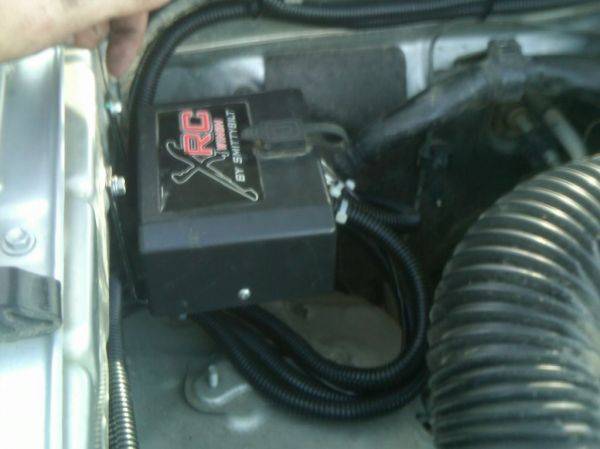 ran all wiring to front and back with quick connects.."as my winch is on a cradle and stored in back of truck"
still nedd to wire up all lighting and redo all my hids....
just repacked my xrc8 with some mobil1 syn. grease
a bit messy of a job but worth it
remove all small allen head bolts remove cover
be careful not to damage gasket or use rtv sealent when installing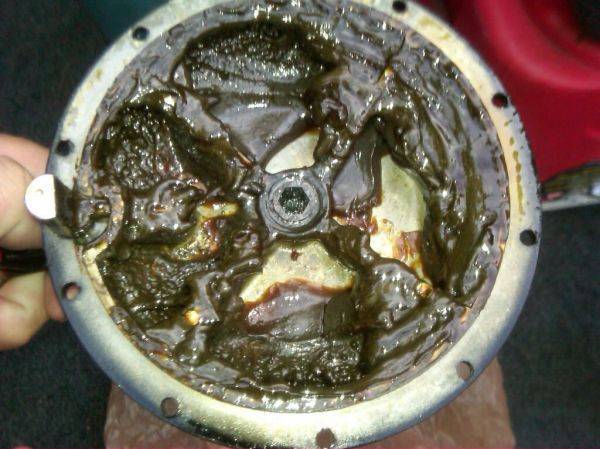 remove clutch gear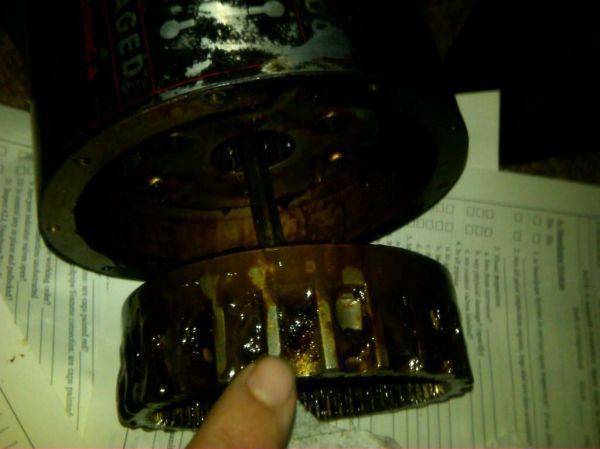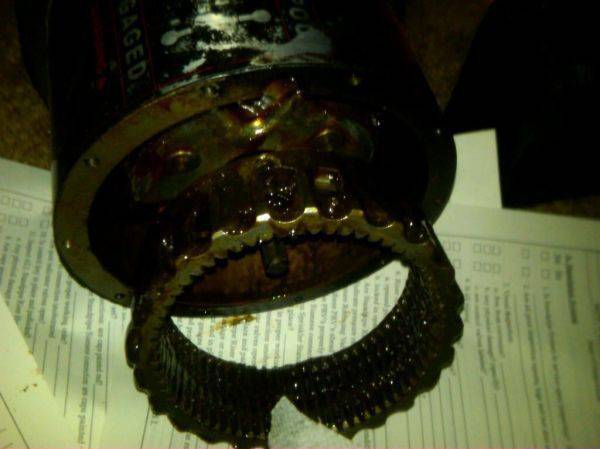 its messy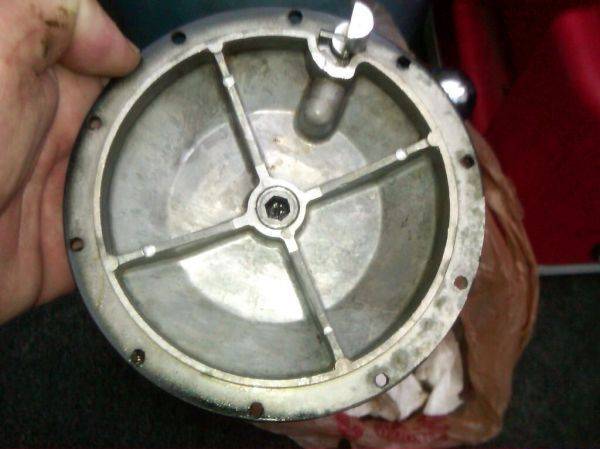 next pull out the 3 planetary gears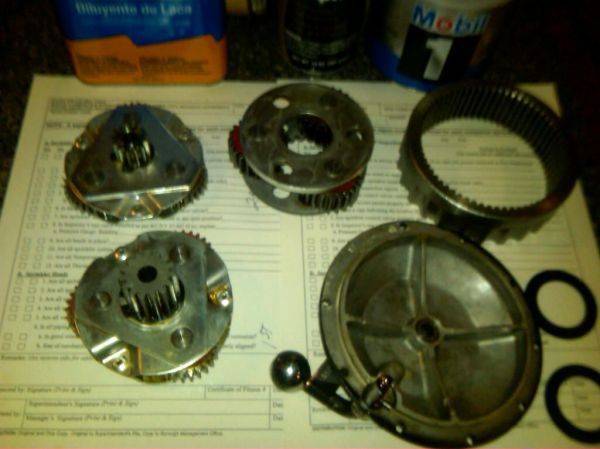 clean everything...i used brake cleaner, paint thinner, old tooth brush LOts of paper towels more brake cleaner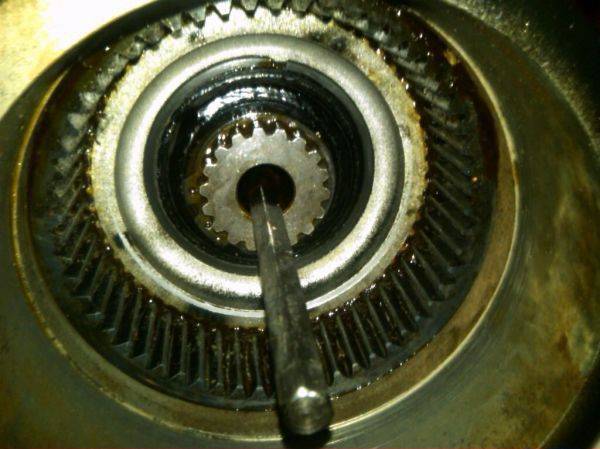 all clean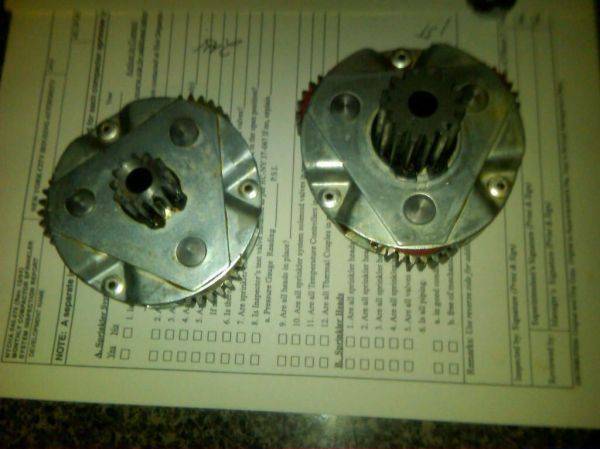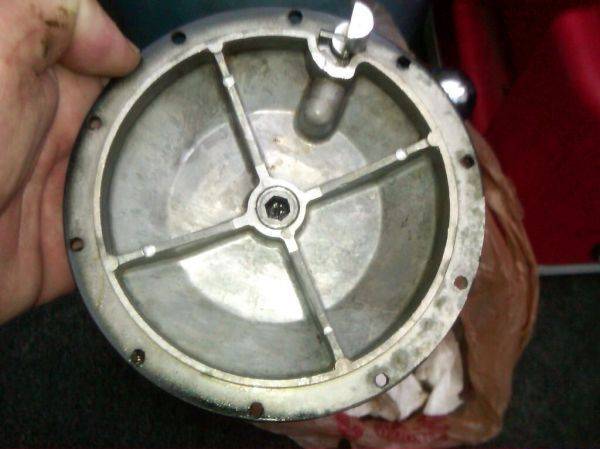 a lil home body butchering going on...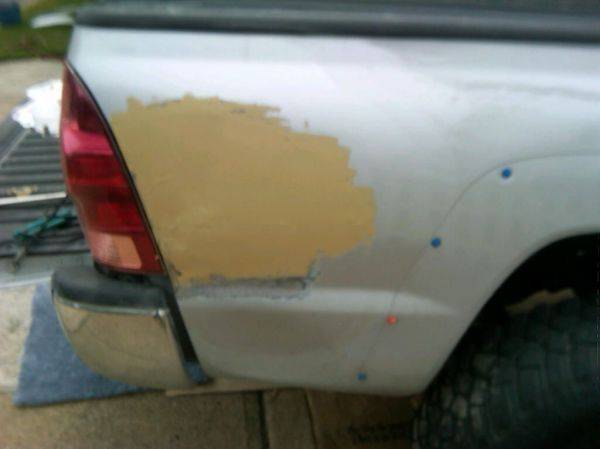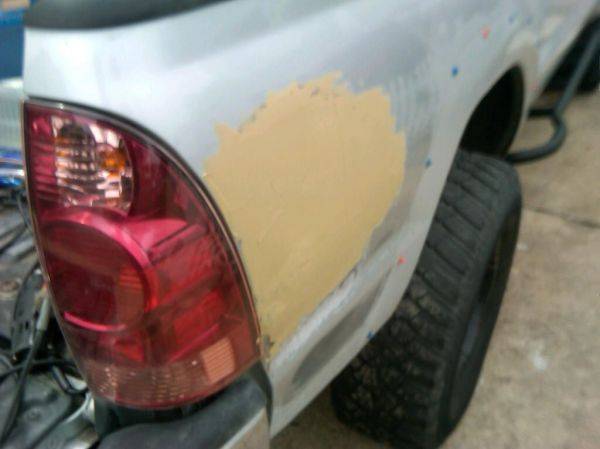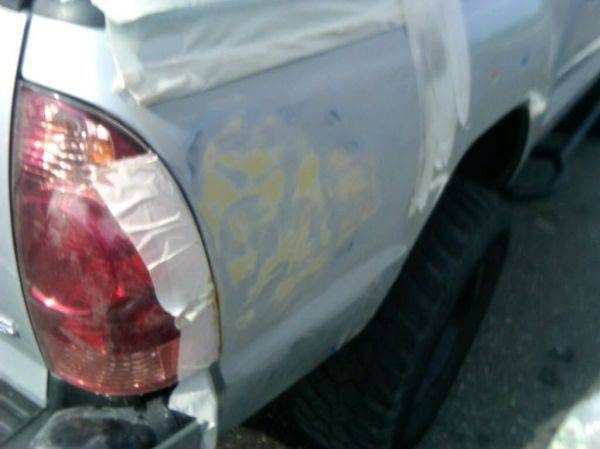 found out i no has attention span that long or patience flor that matter
fucks given at this point 0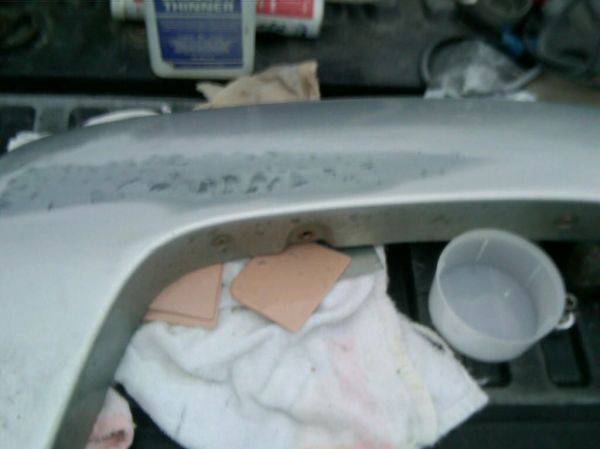 pretty dam close in color on the flairs....didnt even use the good clear coat i have on them and went with rustoleum x2 gloss ultra cover......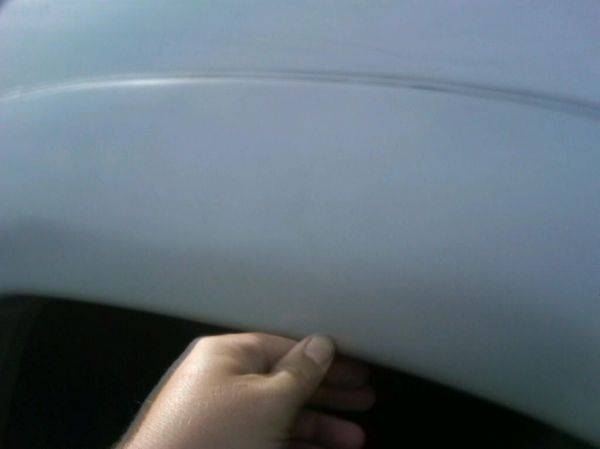 on fender not so much... much darker....
mind you this is with no buff or anything done after spraying clear coat.....
id say flare is a 95% match and fender is 55%.....hmmm
think im going to take off top rail and just spray whole quarter and be done....
keep watching....i ran out of color matched paint...
skid plate mod vvvv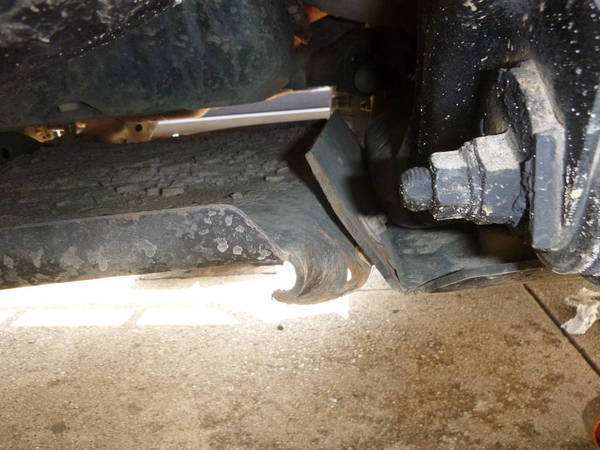 LCA mods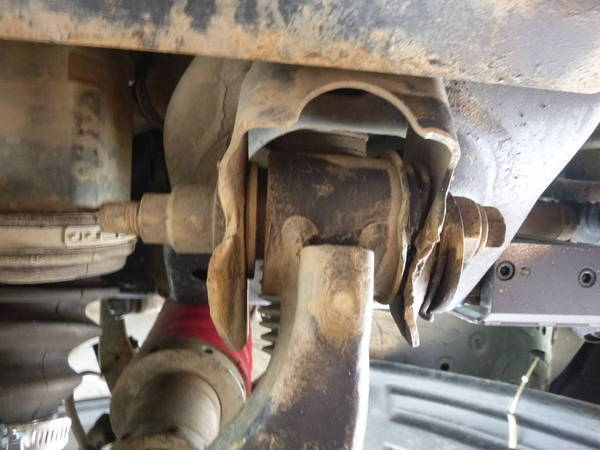 mind you this is after i fixed them...
time for some tc cam gussetts and a welder.......help welders of nor east....mayday
my carrier bearing mod @ 80k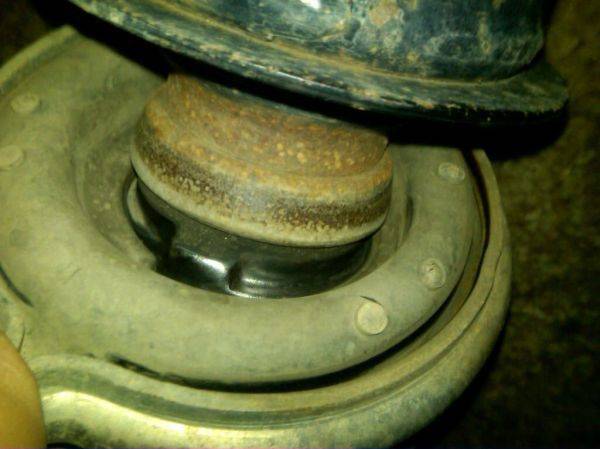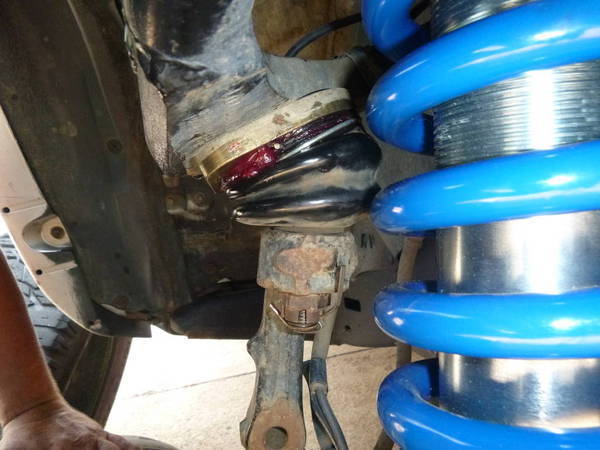 here we go again...less then 30k on them....
http://youtu.be/VhnrOFs7dqk
and hmmmm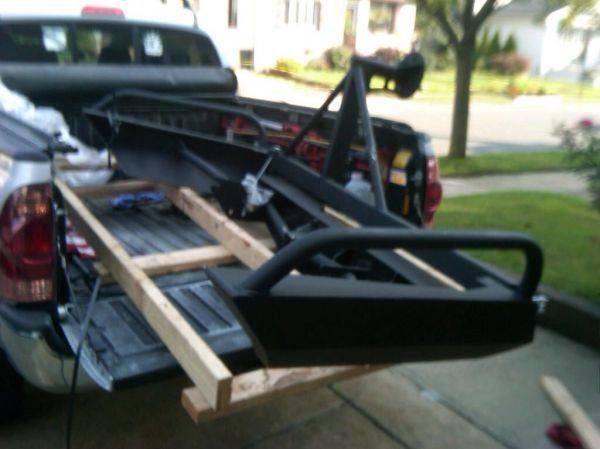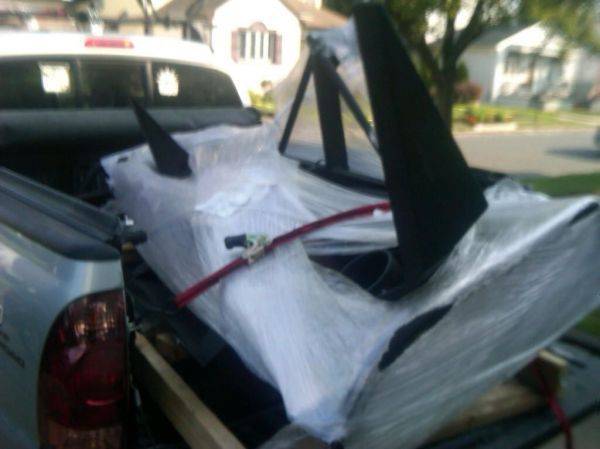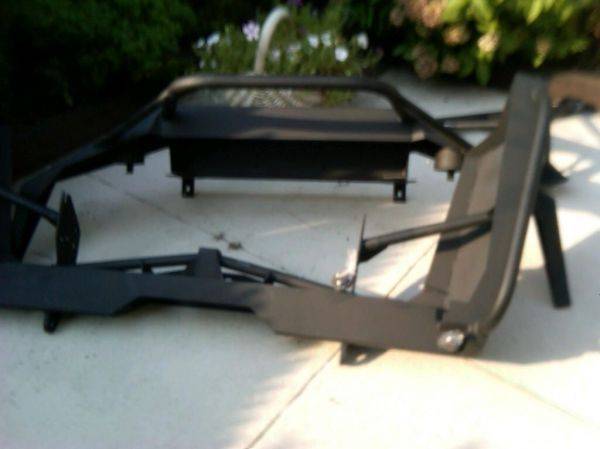 and a lil collateral damage in the process
but thats ok its called character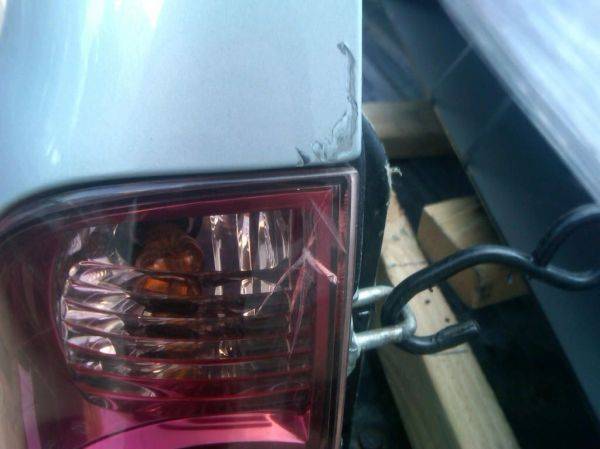 ok so i installed my front bumper and winch today....took about 5 hours all by myself....
finished wiring the winch and it works GREAT....omg what a dream to free spool now after the grease change.....highly recomend it....
i was able to free spool it with such ease omg.....
here are a few pics these are billy's "BRUTEFORCE BUMPERS"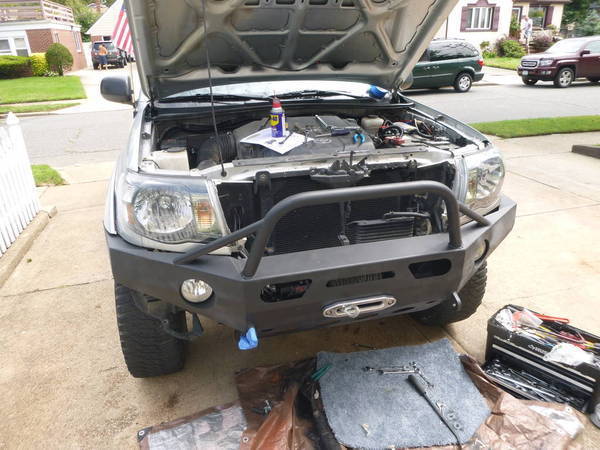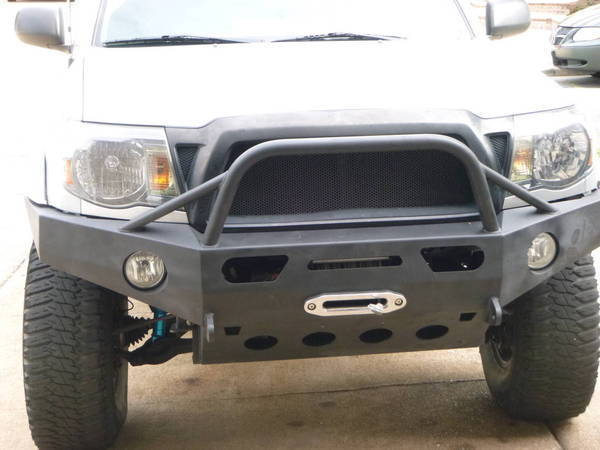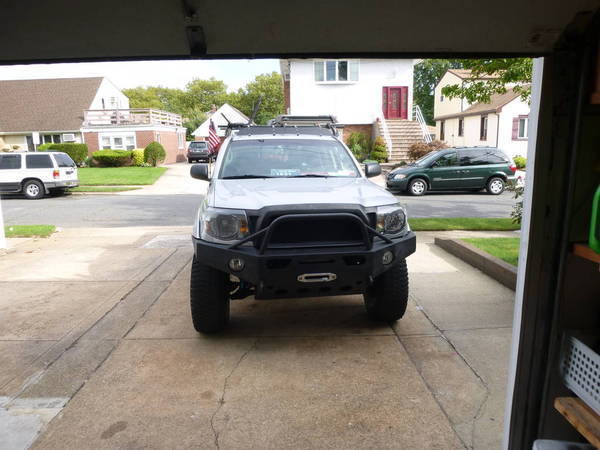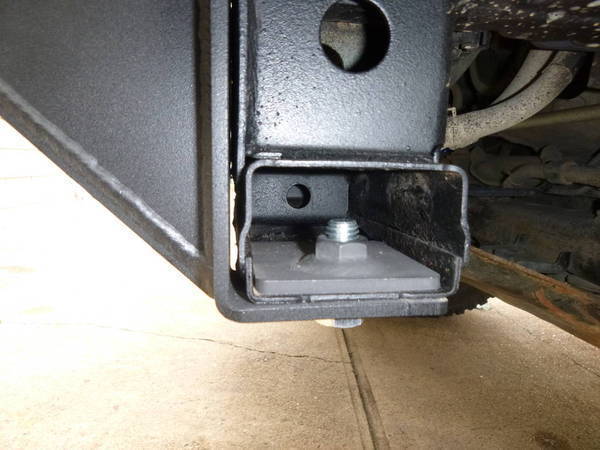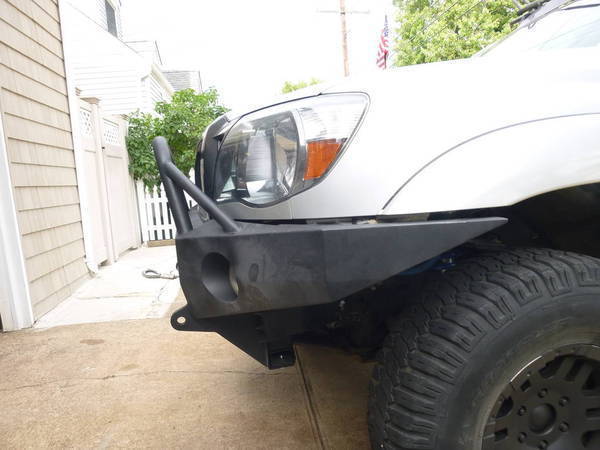 home made butcher of kings remote resi mounts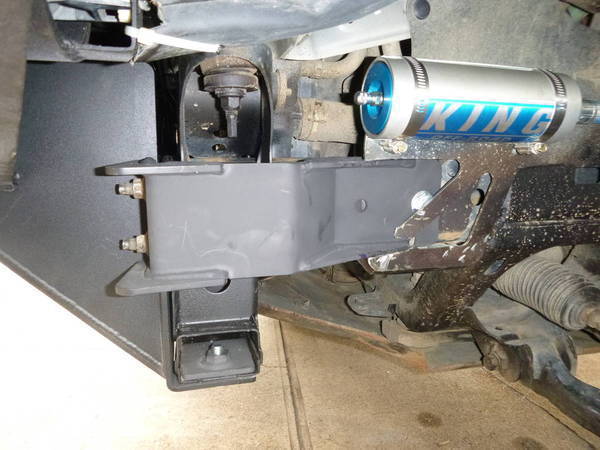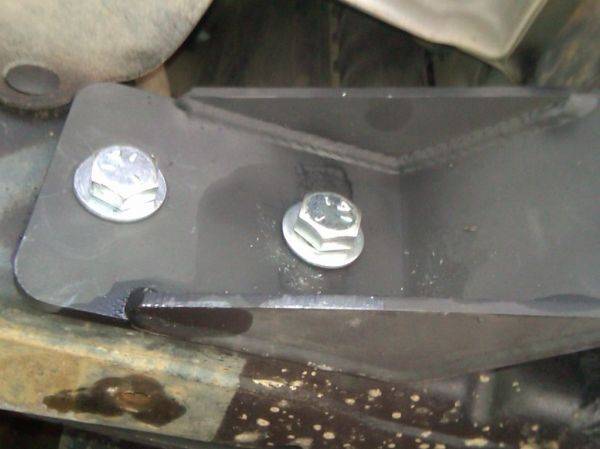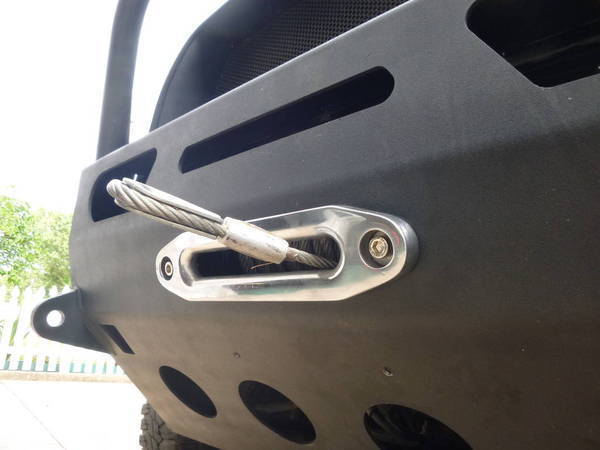 i still have use of the hand held remote for using outside the truck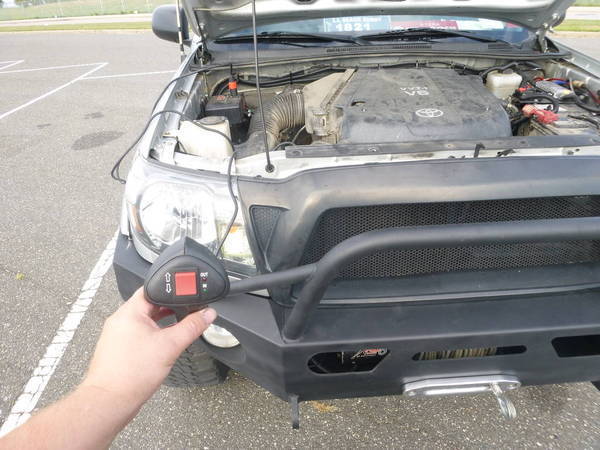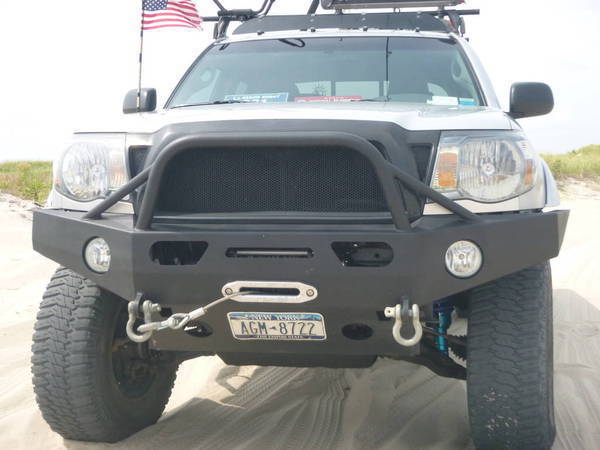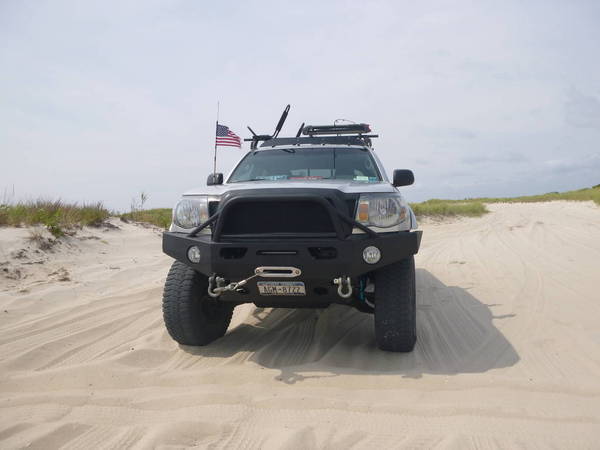 a few updated pics of rear bumper install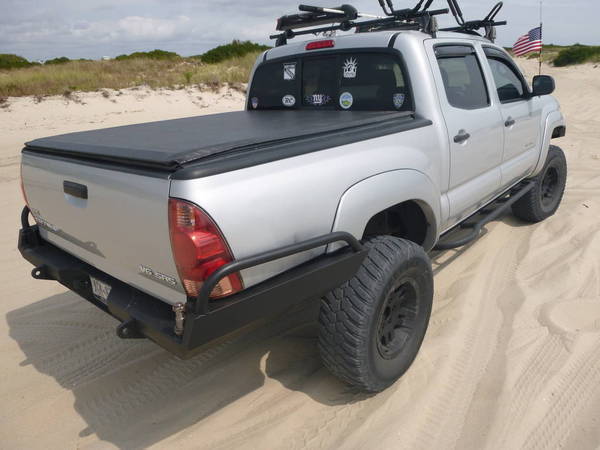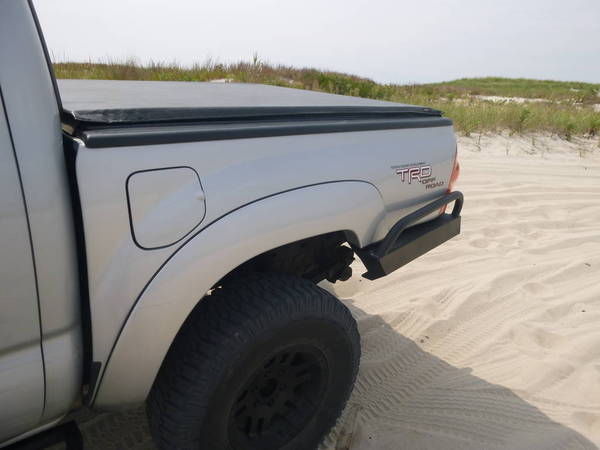 cut like a lazer ...dam im good.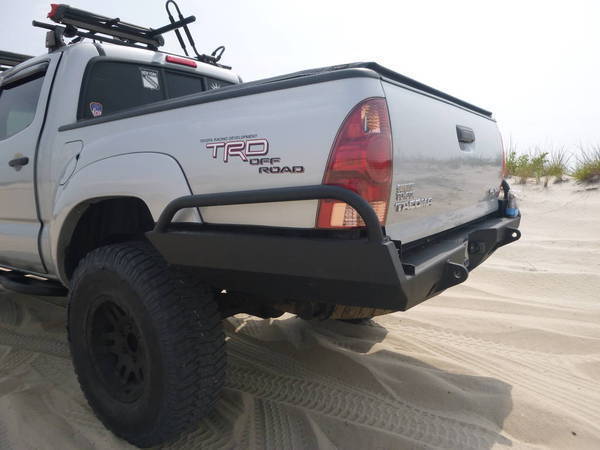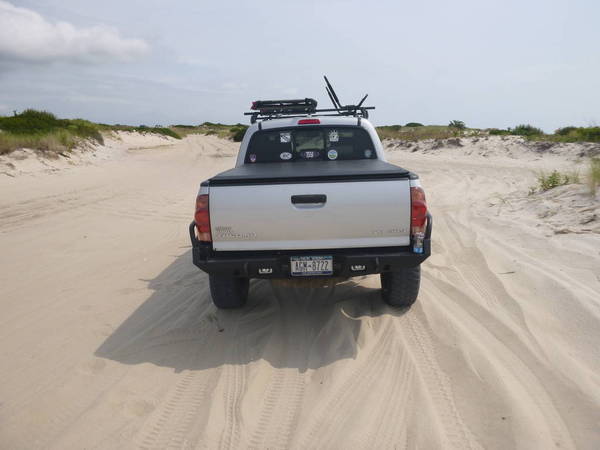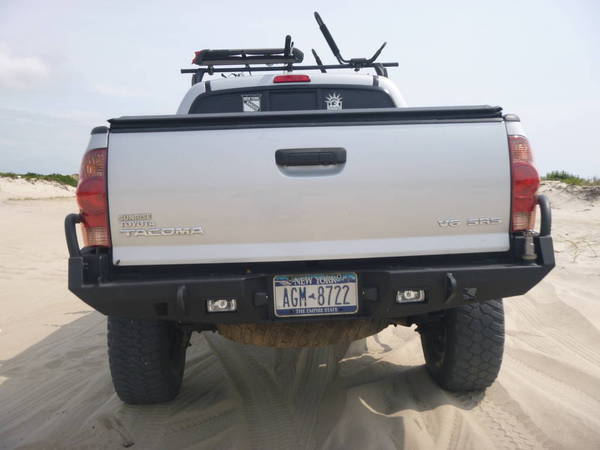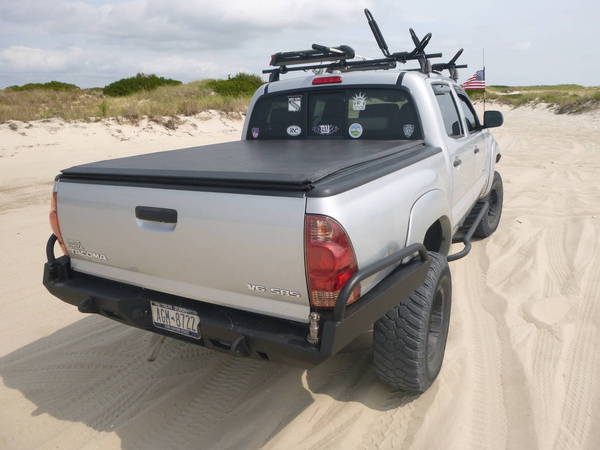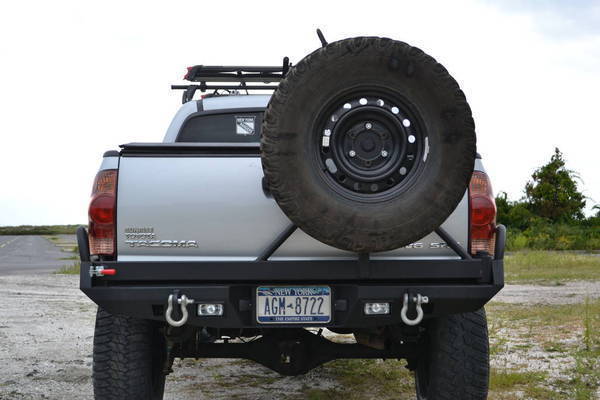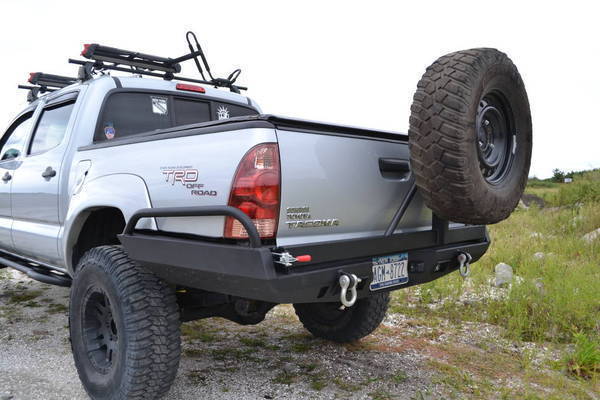 and done.
still need to wire reverse lights, add quarter panel supports "i just bought the material", install front aux. lighting"trying to find a spot i like" and then thats about it
in near future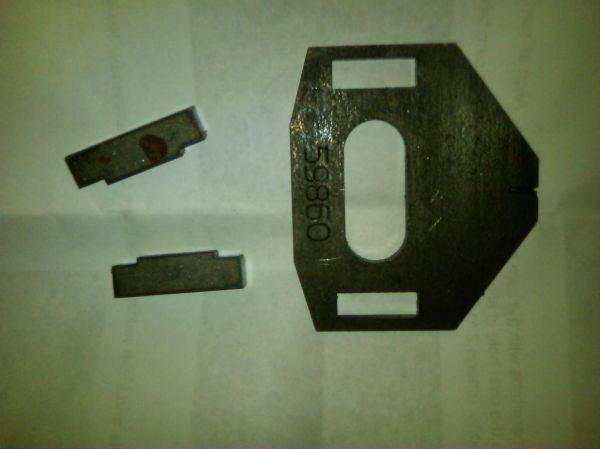 bedsides cut and ready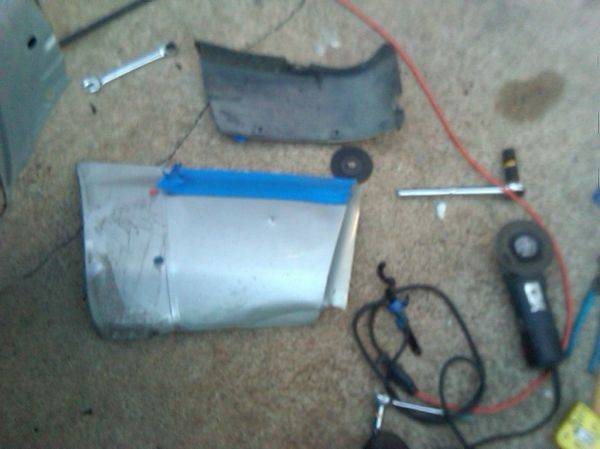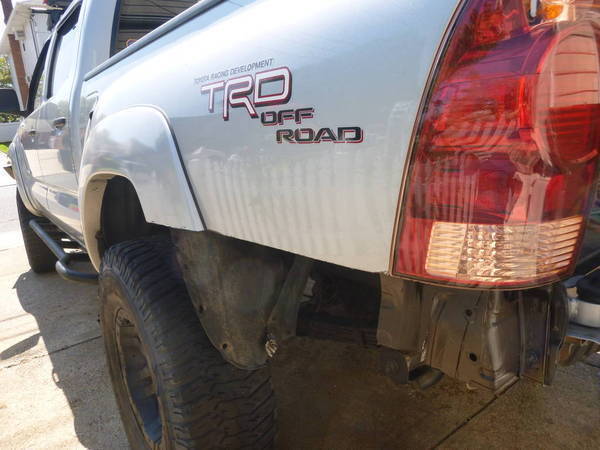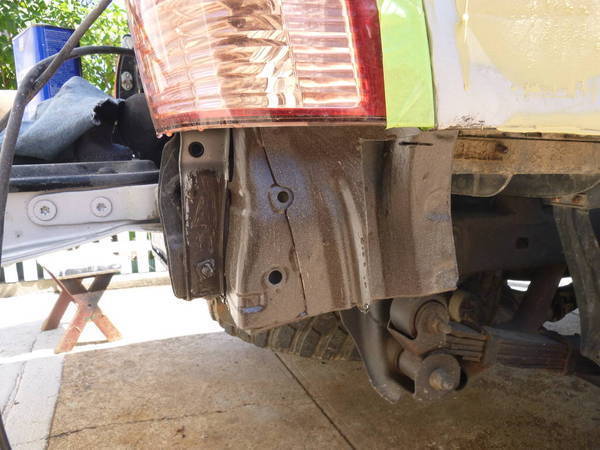 this is how i tucked the front splash guards into the fender area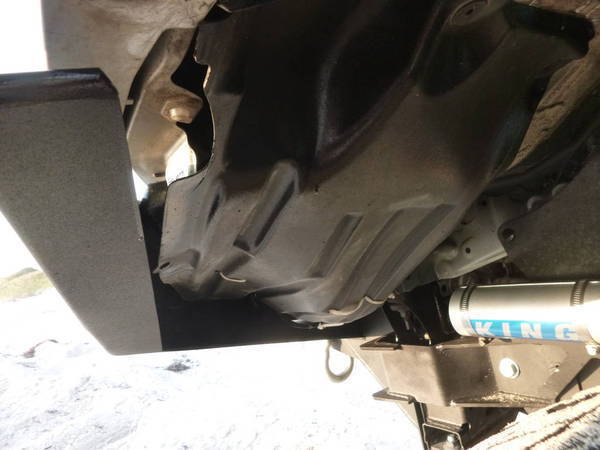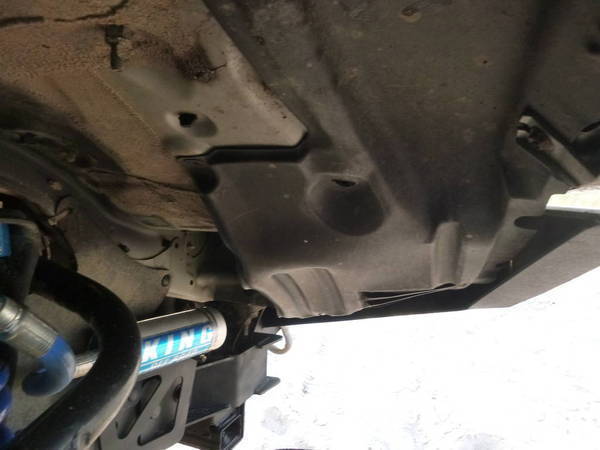 and my wheels painted with the bedliner seam to be holding up just fine.....wooot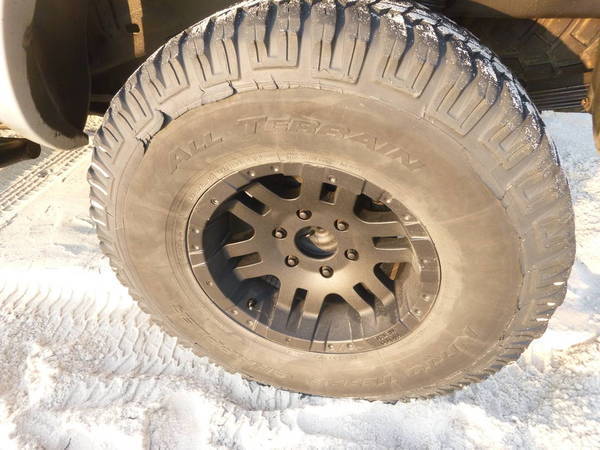 this is what i am going to use for the moulding arund the rear fender cuts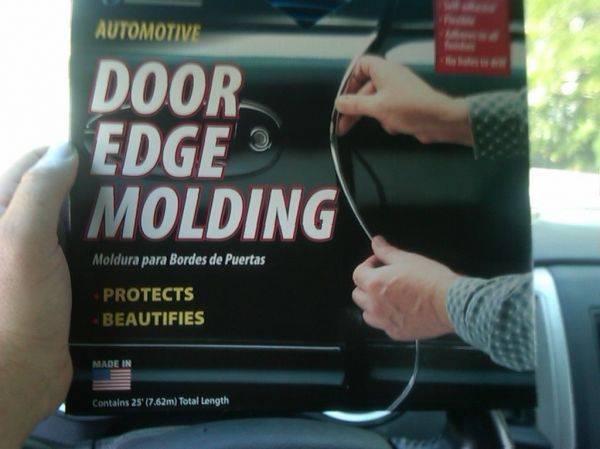 added the flip up / down license palte holder and wired in a new reverse camera...
very happy with the way it turned out.....i didn't even have to cut any wires......
first i unplugged the factory connection "under bumer" and used the blank's that toyo supplies you when u get your truck.....
i used the one blank to protect / cover the exposed connections and for the side i was hooking into i used some plumbers putty wrapped in celophane and then plasti dipded over it.....it came out perfect....i can go back to the staock camera in under 5 mins with no wiring needed......
here are some pics of it
this is the connection....."factory camera" and them are your 4 wires....
i only used 2 just for the video...as factory camera uses 6 volts and new camera uses 12 volts
i ran power and ground from the tail light...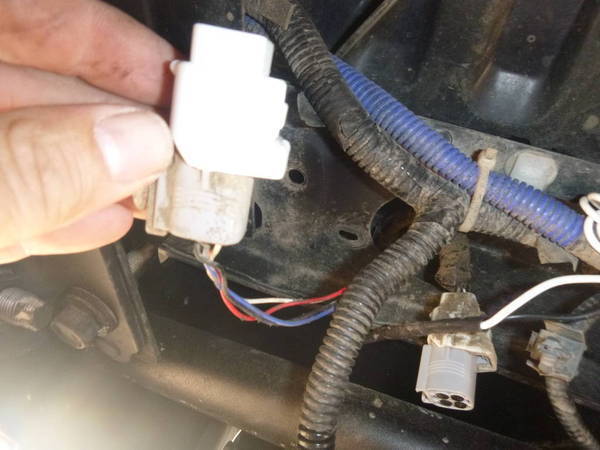 here it is mounted up....."only downside is i can now only open my flip plate 1/2 the way.....but not a big deal at the moment as i never use it anyway.....can be easily fixed by making it a flip down plate "which i will do in the future"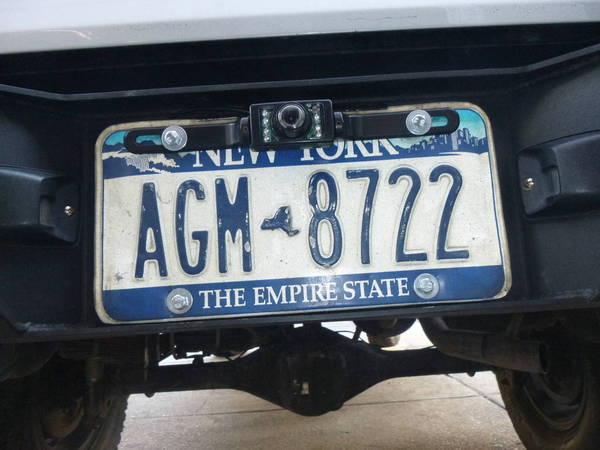 this is the camera i used got it for under $15 on
ebay
.....it has the lines on it.....
not as good as the stock camera but well worth the money.....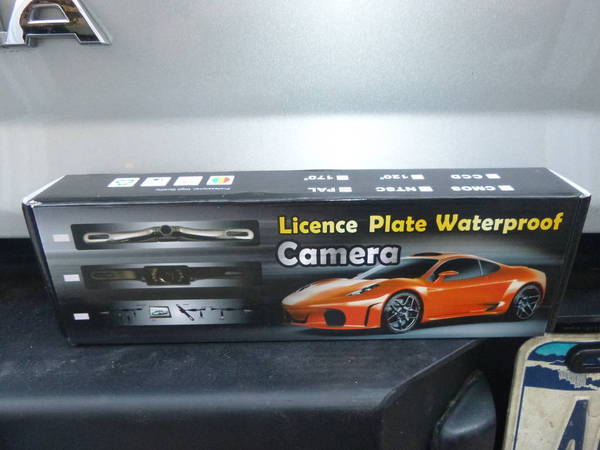 this is how she now looks when in reverse.....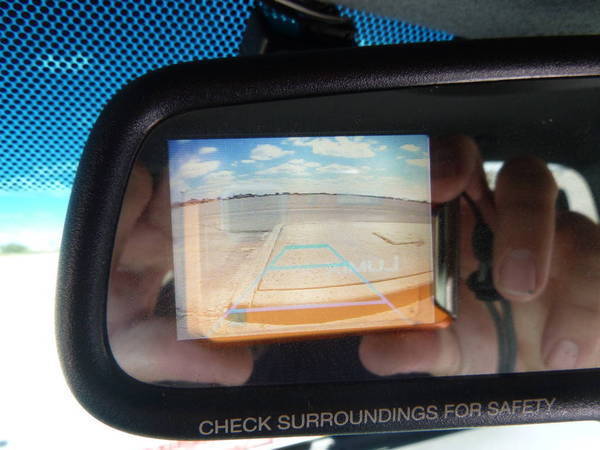 overall i am lovin it....
i got these color codes from another thread on here....
1- CY- (WHITE) CAMERA VIDEO NEGATIVE
2- CY- (RED) CAMERA VIDEO POSITIVE
3- CGND (BLUE) CAMERA GROUND "SHIELD"
4- CB+ (BLACK) CAMERA POWER
HOPE THIS HELPS
thank this guy this is where i got my info from....
rep to you sir
http://www.tacomaworld.com/forum/2nd...ra-pinout.html
also got around to installing my new led lights.....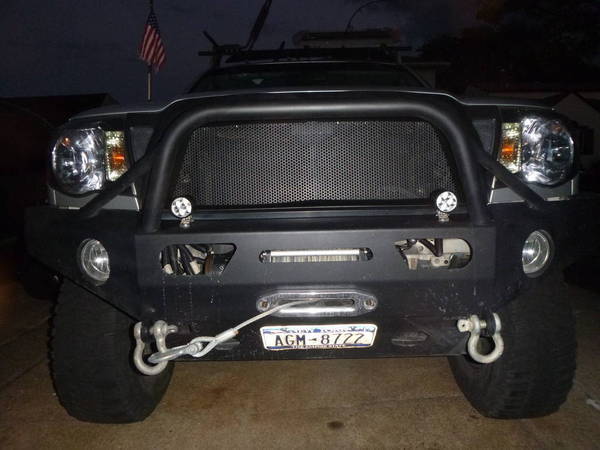 this is my recovery gear
this is where i used to store my winch for the last few years.....
worked great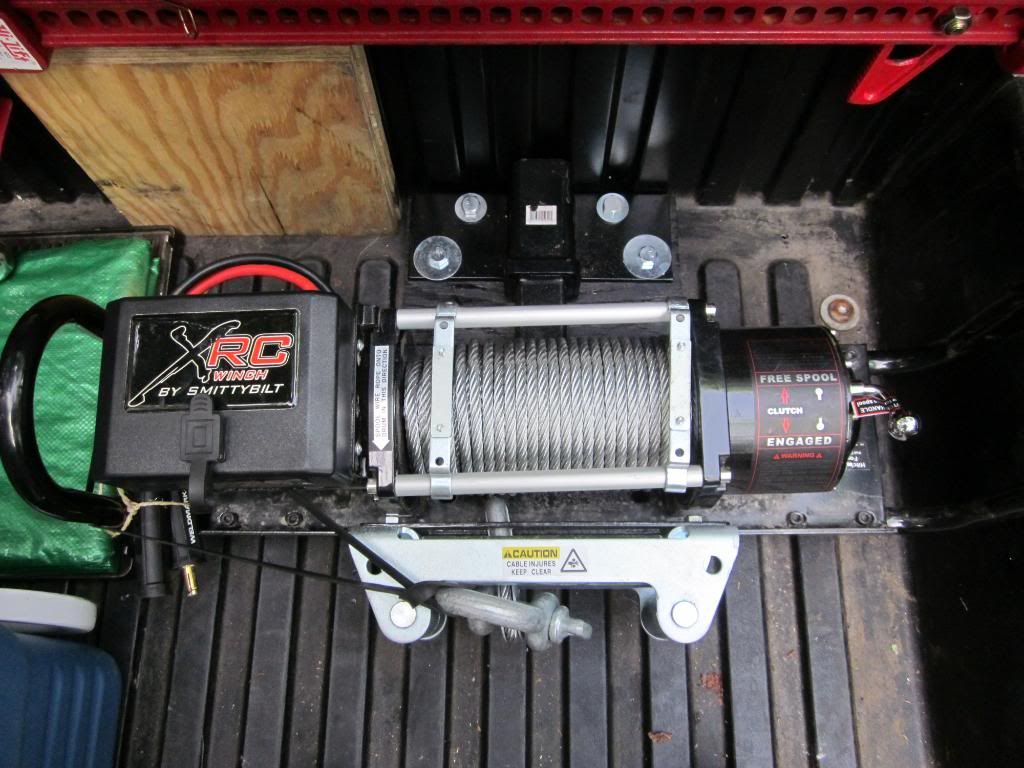 this is how we collect fire wood in vt
this is the winch mounted in my ato front receiver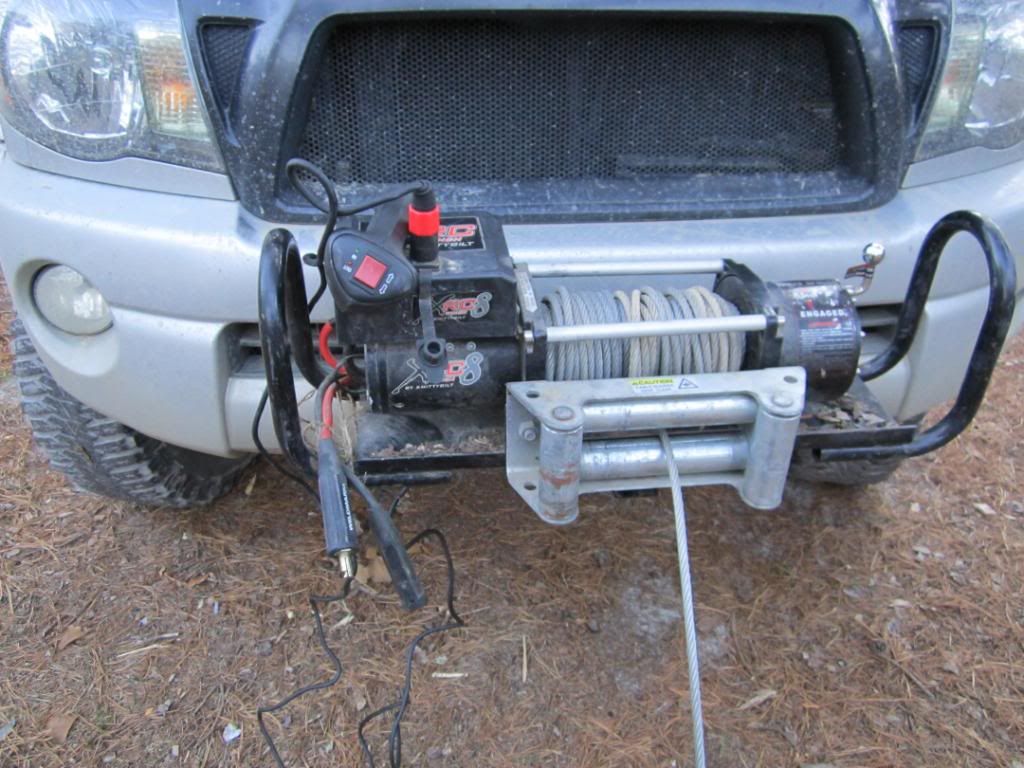 here it is mounted in the rear hitch...i use lc 40 quick disconnects used in welding applications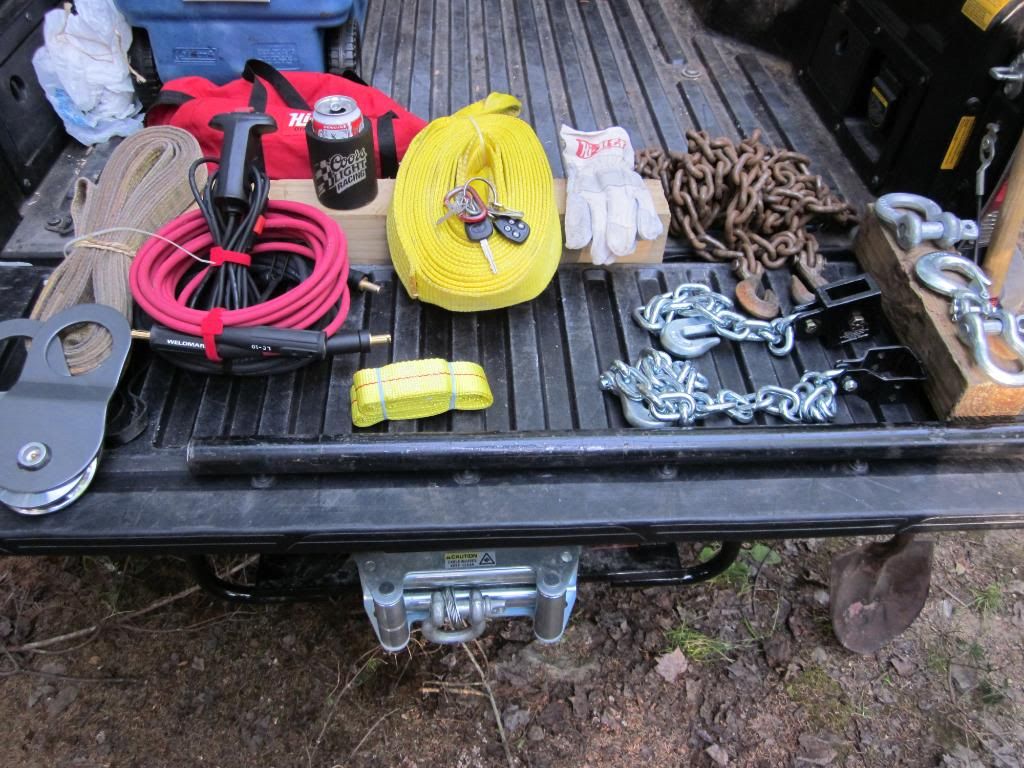 hanging out with my friend
some water crossing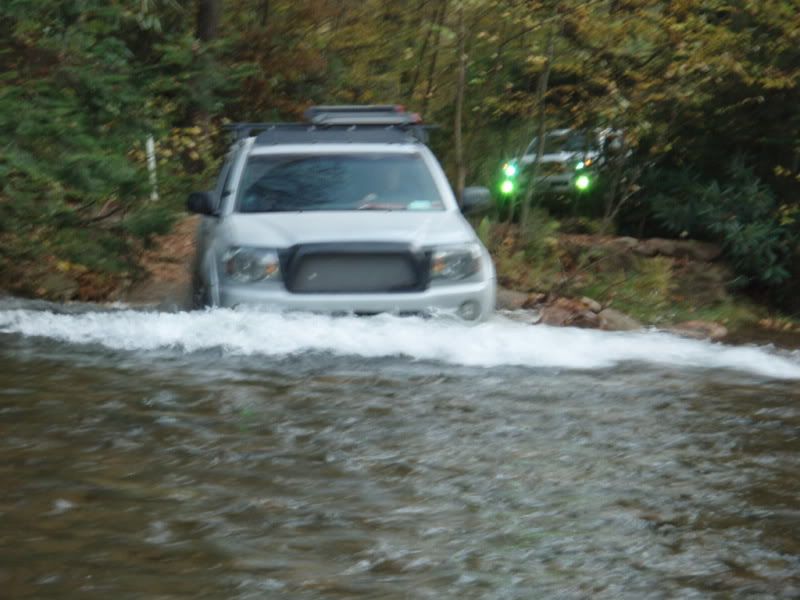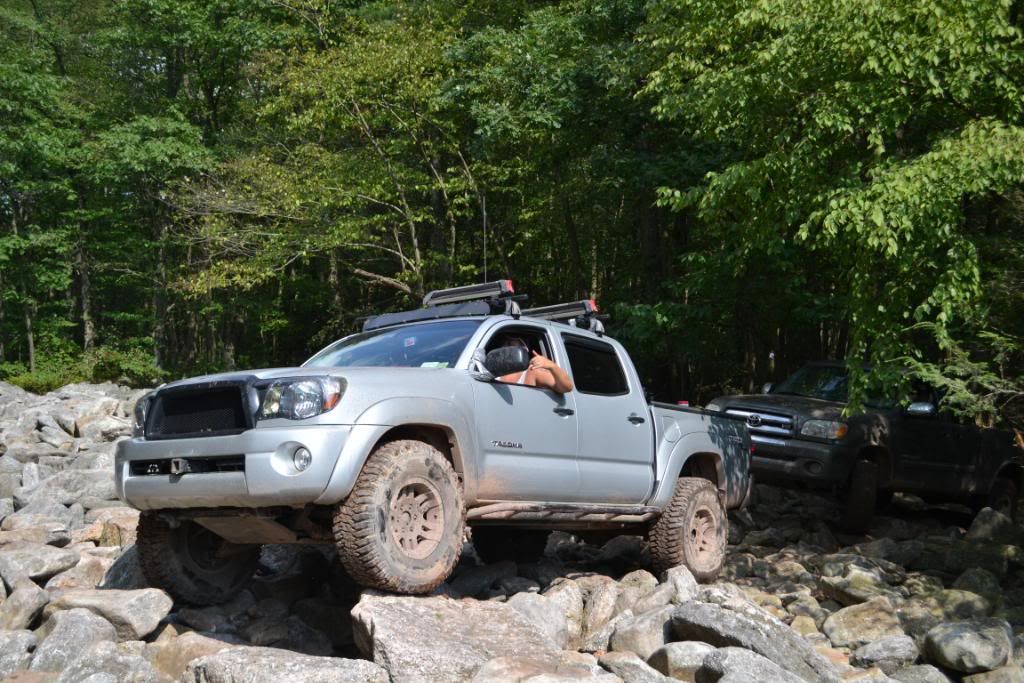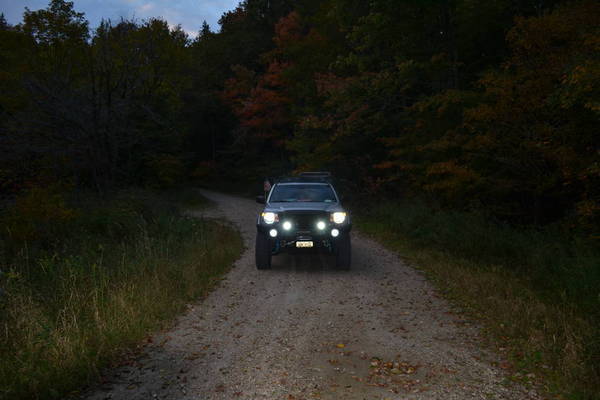 http://youtu.be/2rCIiOkJ2z8
update 6-7-13
just ordered 2-20L sceptor water cans
and a mount for rear of swing out..."in route"
i made the cans pressurized......so i can use as a wash down at beach, camping, ect....."NOT MY IDEA CREDIT GOES TO" ---MRGRIMM---
HIS BUILD
http://www.tacomaworld.com/forum/2nd...l-crawler.html
http://www.youtube.com/watch?v=POrNzl0wqXI
here is mine i made
i cut this off flush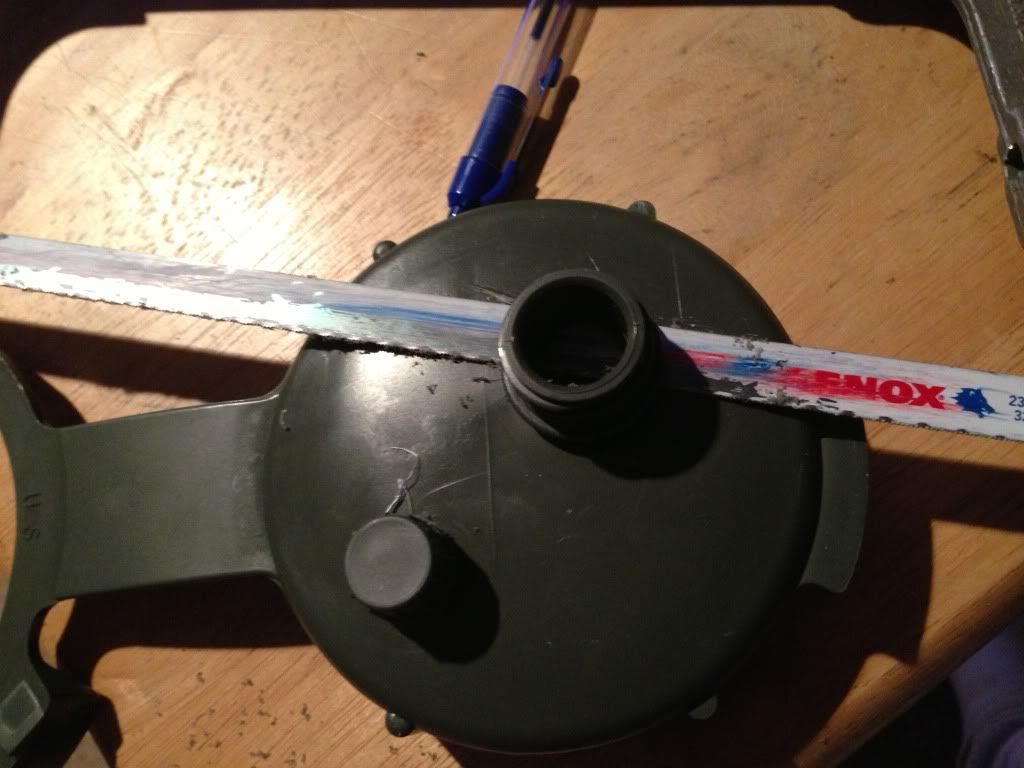 then used a 1/2" boiler drain...it almost scrtews in perfect.....i used some plastic epoxy and a rubber inner tube as washers along with 2 3/4id" fender washers and a 1/2" gal coupling.....a 1/2" male x 1/2 barbed abs fitting and a aproximate 18" length of 1/2" abs pipe.........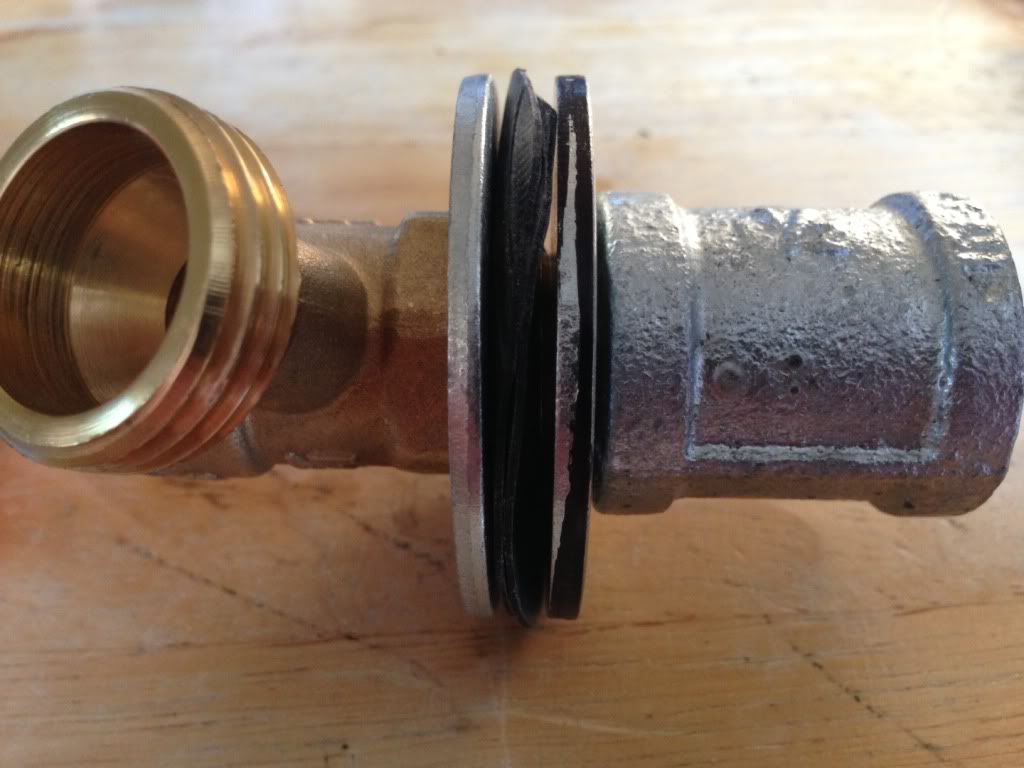 here it is after installing 1/2" boiler drain.....
now its fully installed
then i drilled in the threaded schraider valve "gift from firestone" free wooot
used a 5/8" bit worked perfect
and here it is installed and ready to go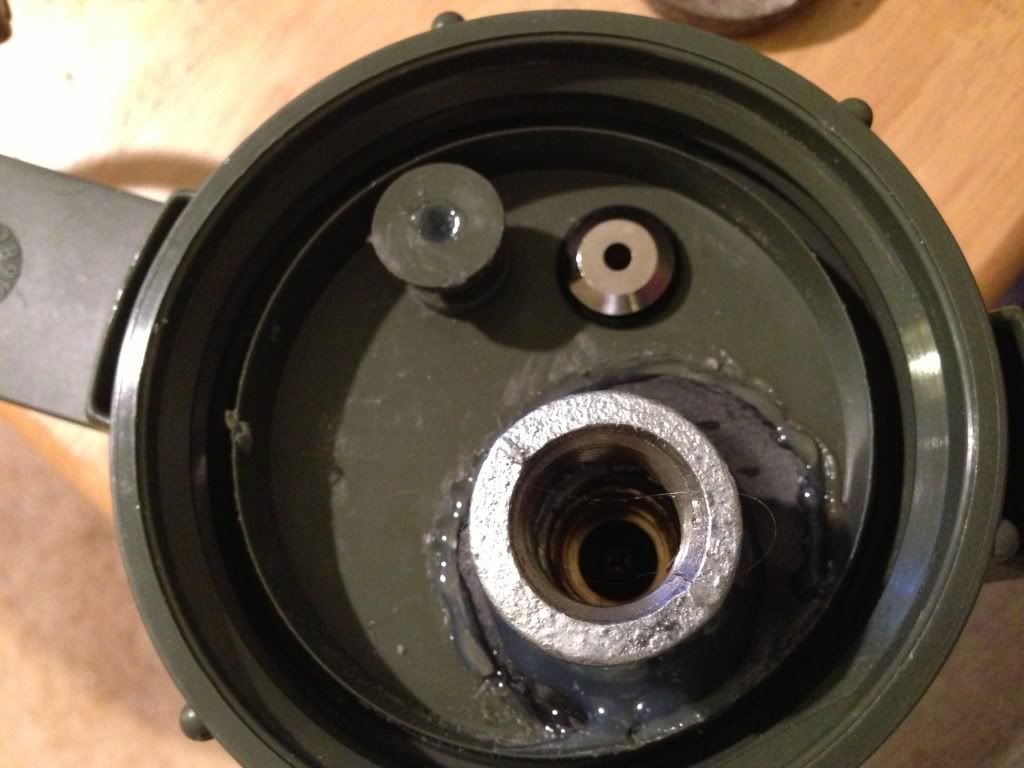 and done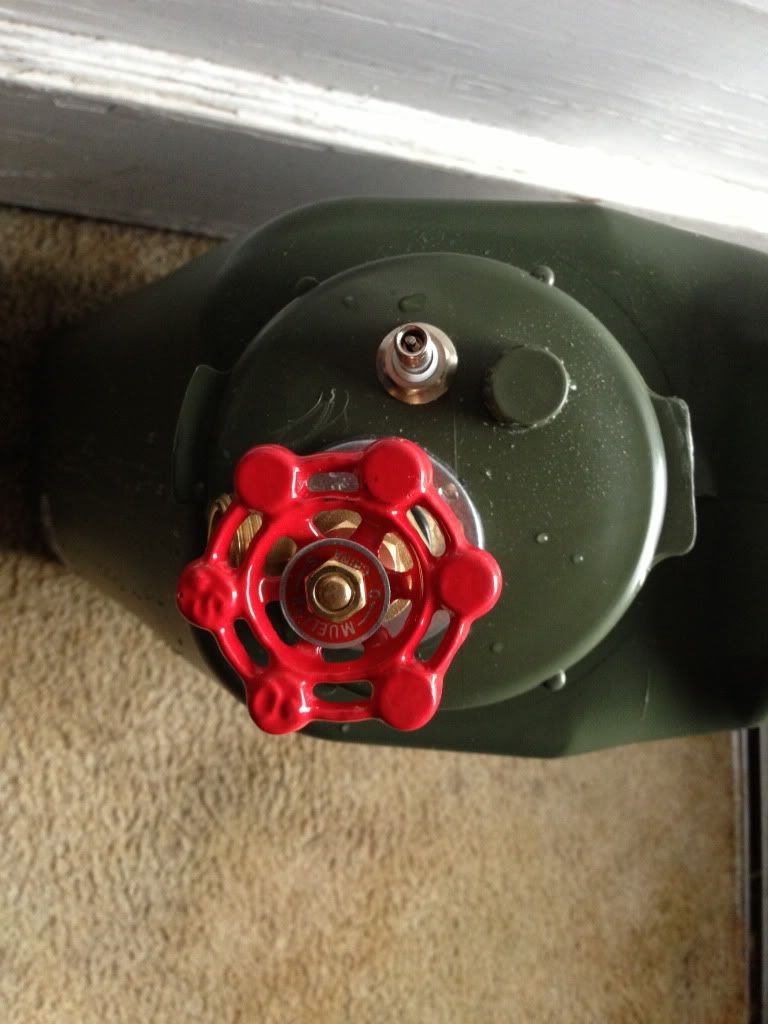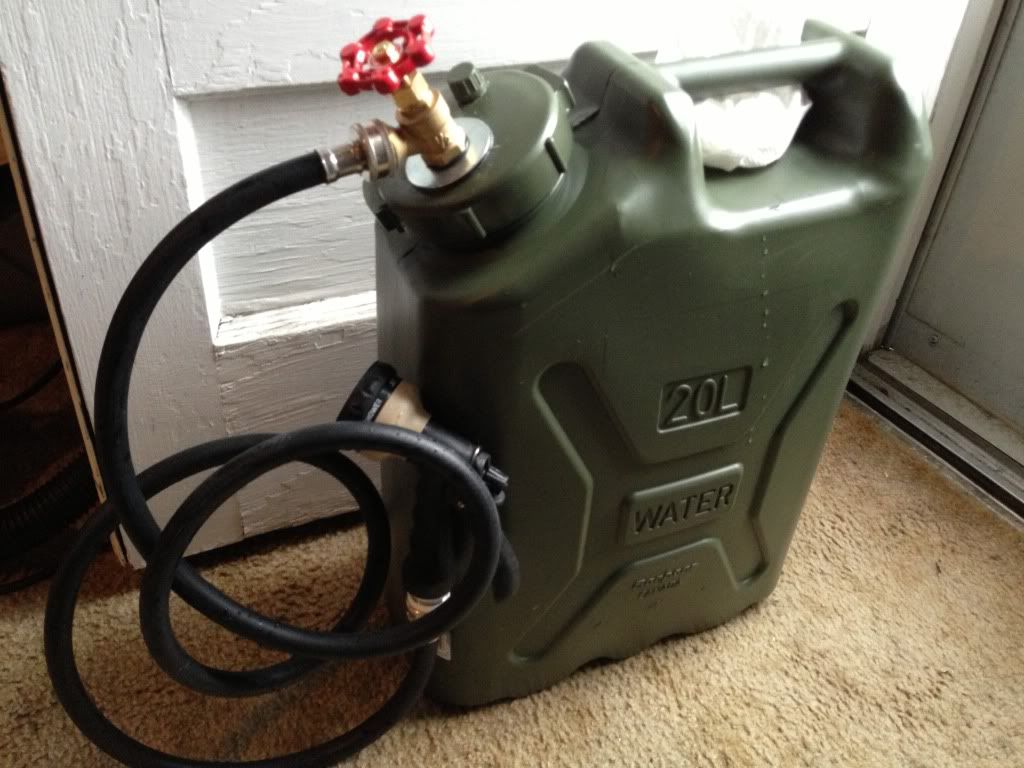 here it is with id say about 5psi.....will get more accurate pressure readings and such....also this pos nozzle from walmart leaks like a bitch
i will be trying kitchen sink sprayers and hand help shower in the near future.....keep checking for updates
http://youtu.be/Ga3vYAFbyPQ
stay tuned
so work is still in progress........
just dropping these here
vvvvvvvvvvvvvvvvvvvvv
FRONT DIFF.-----OIL SEAL DRIVER SIDE - TOYO# 90311-47013, --NATIONAL # 710596
FRONT DIFF.-----OIL SEAL PASS. SIDE - TOYO # 90311-47012, -- NATIONAL # 710595, -- BECK ARNLEY # 0523749
DUST SHIELD GASKET BETWEEN HUB + BEARING, --NATIONAL # 710477
DUST SHEILD GASKET BETWEEN SPINDLE AND OUTER CV 710573
REAR BRAKE LINE 3/16" X 20" -JAP 20 -- 4.7 MM X 50.8 CM -- STANDARD FLARE
more info here
90341-24014 Front Differential Drain Plug
90341-18057 Rear Differential Drain Plug
90341-18066 Rear Differential Fill Plug
12157-10010 Front Diff Fill Plug Gasket / Rear Fill Gasket / Rear Drain Gasket
90430-24003 Front Diff Drain Plug Gasket
90430-18008 Transfer Case Gasket
90341-12012 Oil Drain Plug
90430-12031 Oil Drain Plug Gasket
90341-10006 Transmission Drain Plug
35178-30010 Transmission Drain Plug Gasket