How my 05 impulse red 6 speed sits today: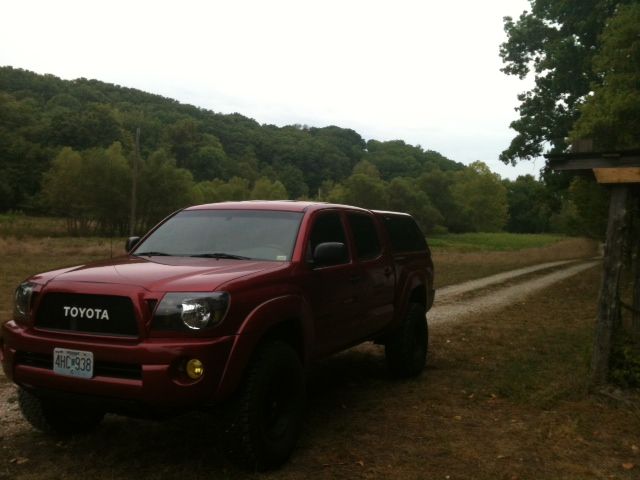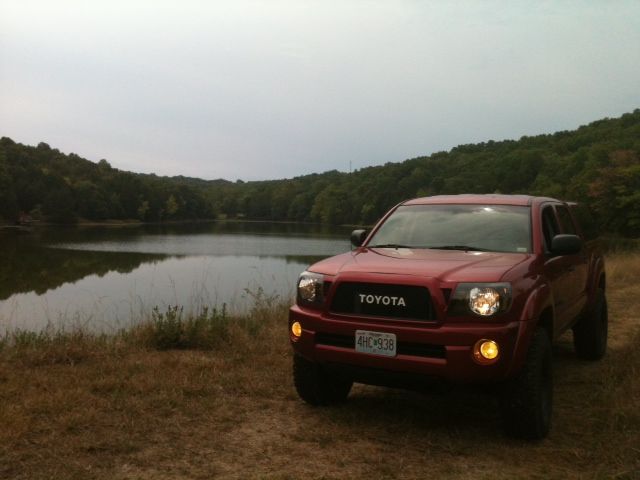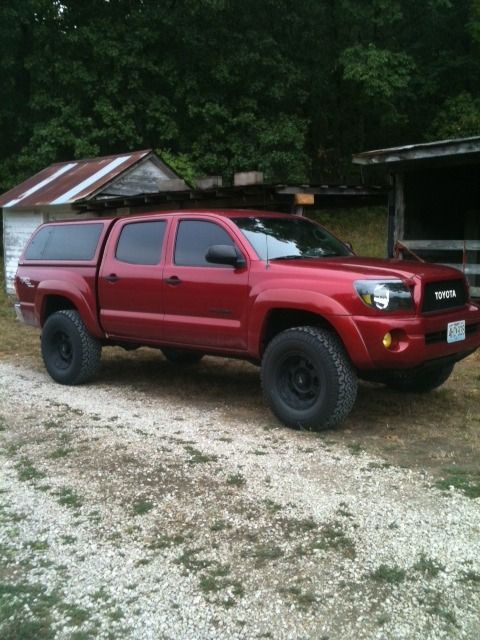 Took me two years of owning before I took a single wrench to it (aside from removing the shell every now and then). With the help of too many hours on tacomaworld and a new summer job I pulled the trigger and quickly put together a lift, wheels, tires, and grill in a matter of weeks.
List of modifications:
Bought with camper shell included- extremely useful!
Toytec
5100/ebiach lift set at .85" with 1.5" AAL
LR UCA's
16x8 Pro Comp 7089's
285/75/16 BFG AT KO's
Thin lip satoshi second hand from Taco Mike
Yellow fog lights
Blacked out badges
AFE Pro Dry filter
Black Crystal headlights w/ yellow reflectors and blinkers
Fog lights anytime
Sony XAV-60 head unit
LED interior lights
LED reverse lights
Reverse camera
Plasti-dip rear bumper
Some stockies: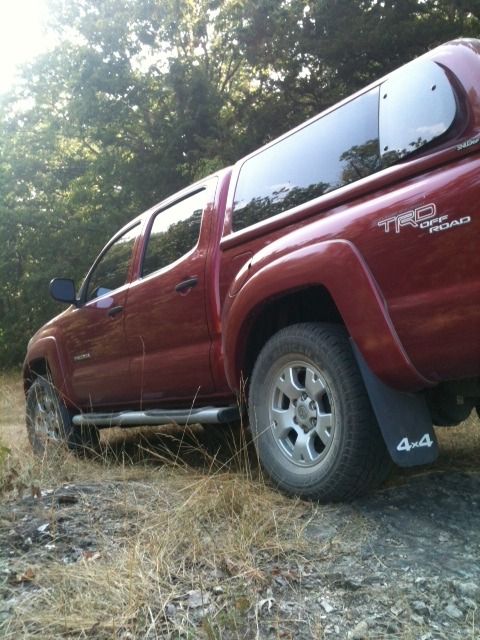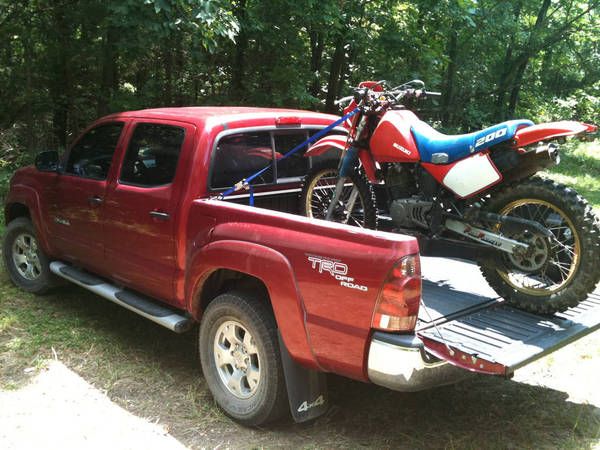 Removed step rails, painted skid plate black:
Preparing to yellow fog lights: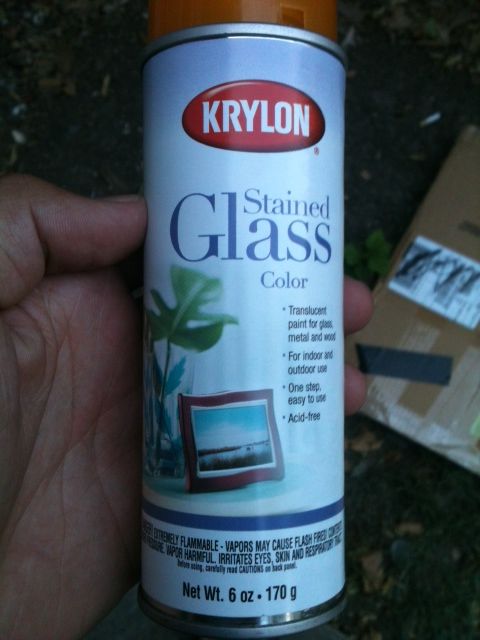 This stuff works great, I used 3 medium coats and it came out alot more opaque than I was going for. Should have stopped after 1-2 coats or not sprayed on such a humid day. I might wet sand and respray to see if I get better results.
Before: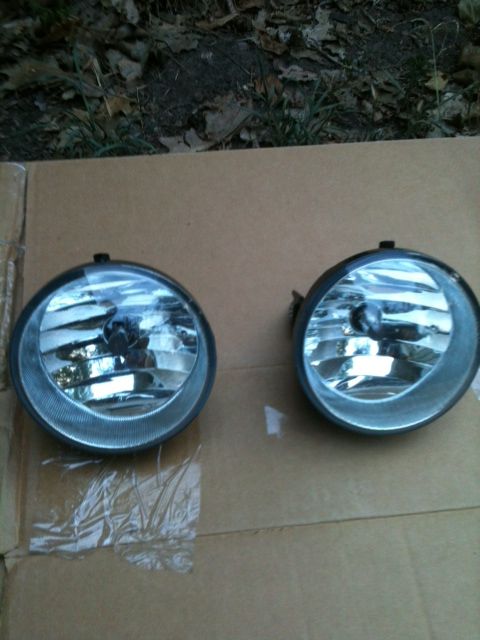 After: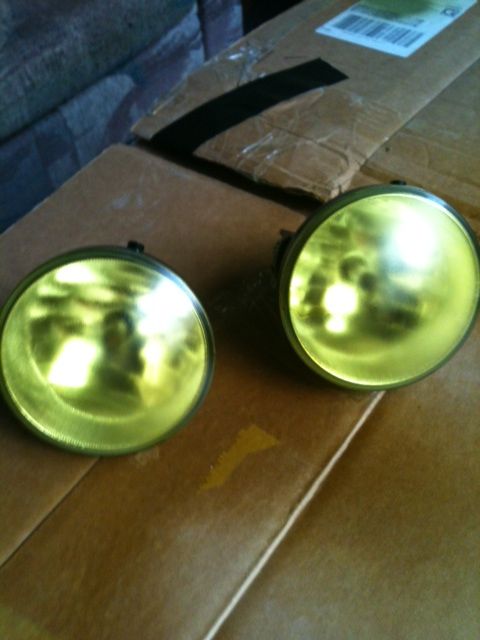 Not a week later I had stockpiled my lift, wheels and tires and was ready for mod day! UCA's 5100's coils and AAL went on fairly smooth with the help of a couple buddies. Word of advice: do NOT install a lift on gravel! Not only was it unsafe but rolling around for 8 hours on gravel starts to suck. That being said it was very satisfying putting the lift on myself instead of paying a shop to do it.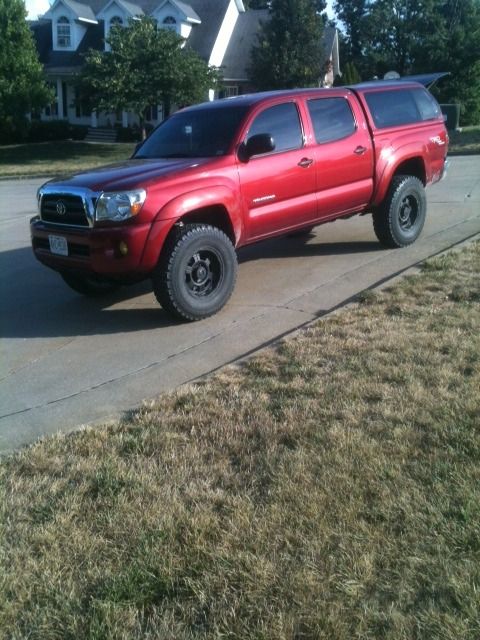 (Will update with better pics soon)
Cleaned off the gravel from the lift install the next monday after work and had a new but used grill from Taco Mike waiting when I got home
. Threw that sucker on and snapped a couple pics of how it sits right now: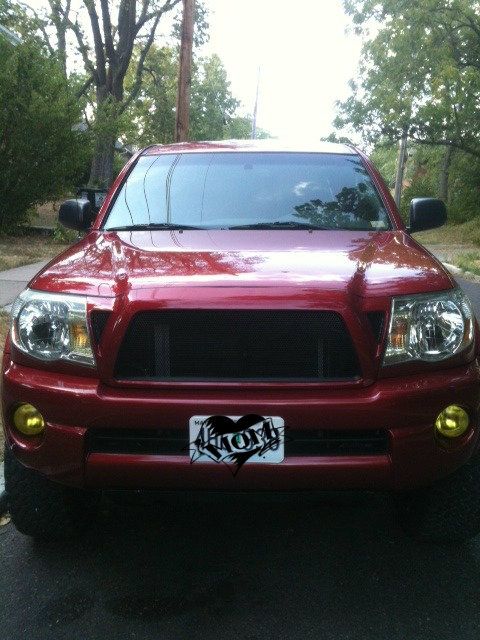 Got the Emblem mounted and blacked badges
Got
ebay
crystal black headlights to try to match my blinkers and reflectors to my fogs. Came with clear blinkers and reflectors and I used the same spray on I used on the fogs to color them. Pretty happy with the result.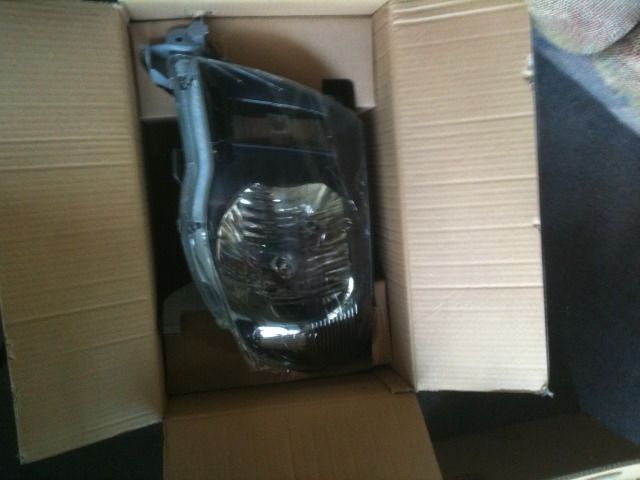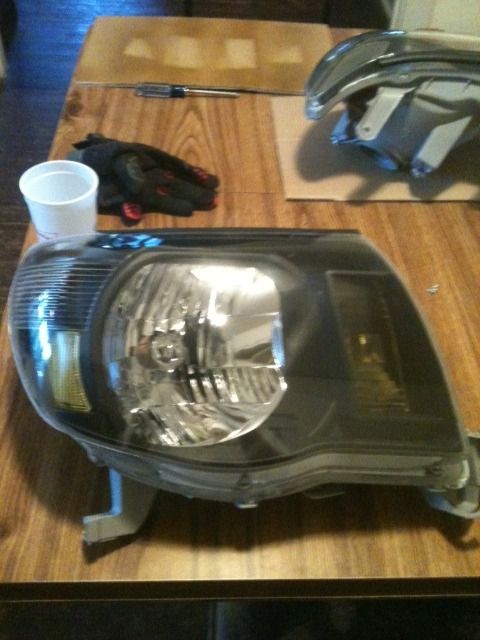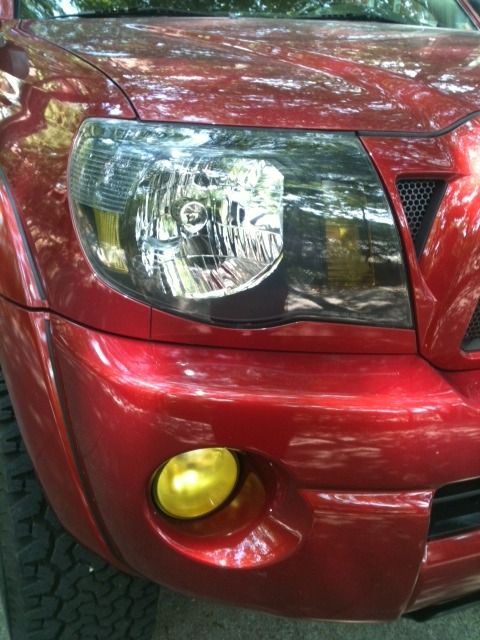 Fog Lights anytime
Reverse Camera Pics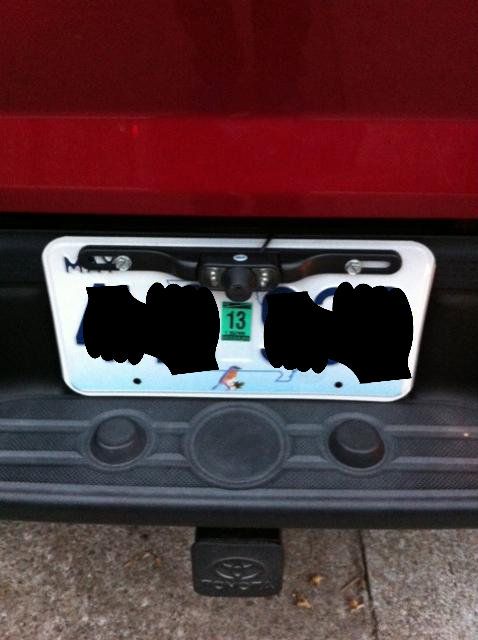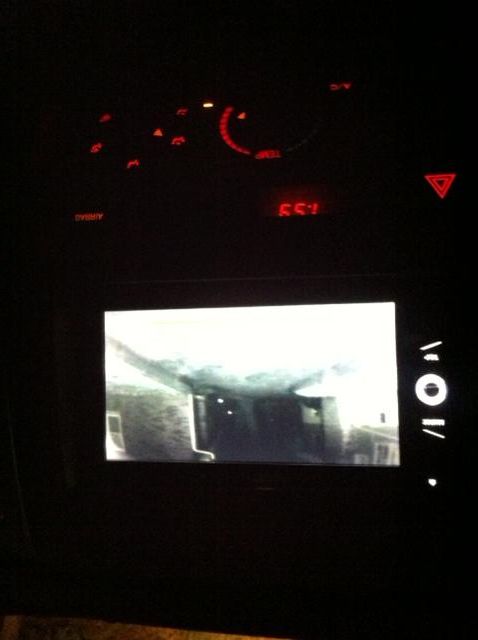 Future modifications:
Cab mount chop
Subwoofer
Sock Monkey Decals