I bought my 2012 DCSB last week and am getting ready to add some accessories and modify a few things. This won't be an in depth build thread like some of you have, but I just want to keep track of my progress.
Stock Picture: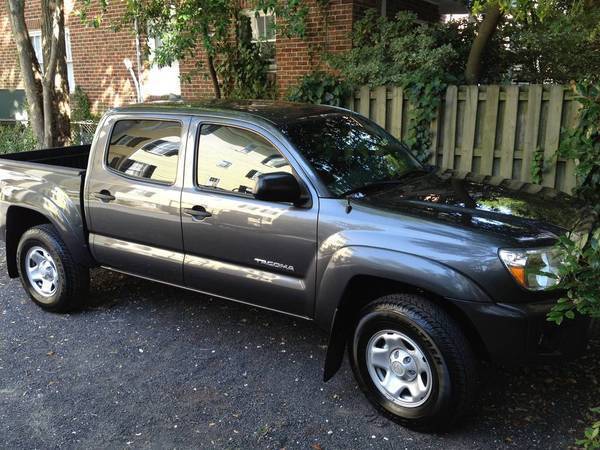 2014: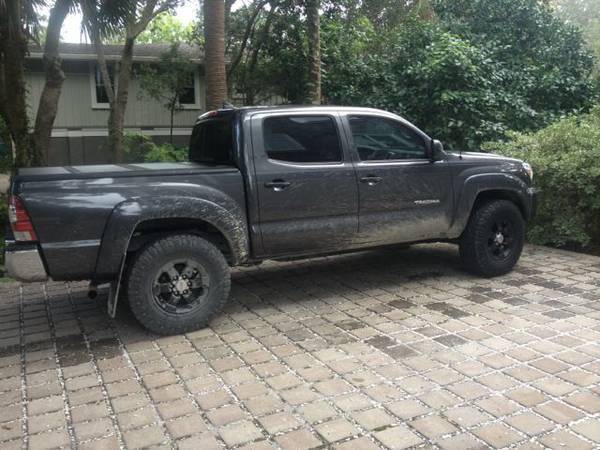 April 2015: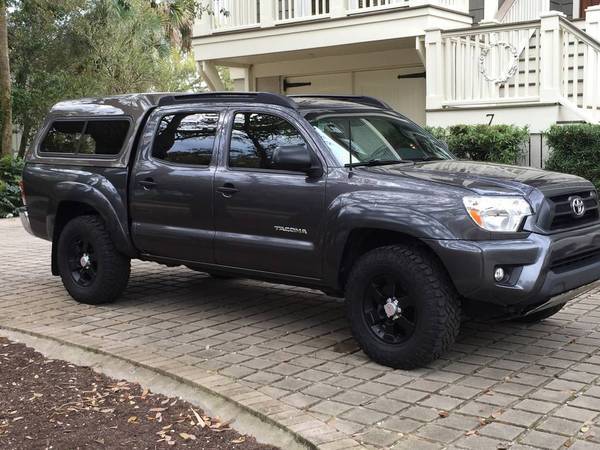 Installed/Modified:
FJ 16" TRD Black Wheels (with silver caps)
Goodyear Duratrac 265/75/r16 Tires
Weathertec Mats
Wet Okole Seat Covers (front and back)
Console Vault
Pop & Lock Power Tailgate Lock
Steel Skid Plate
Color Matched (MGM) TRD Sport Grille
Blacked out Tacoma badges (Still not installed)
Leer 180 Cap (Off Color)
OEM Roof Rails
Bedrug
Rear seat storage removed
Wish List:
TRD Cat Back Exhaust
3" Lift
N-fab Wheel to Wheel Steps
TRD Supercharger (never gonna happen)
Redline Tuning Strut Kit
Tuffy Bed Storage Box
Color Matched Mirrors with turn signals
I'll update pictures as I make changes. I'll be doing a little bit of off roading, but mostly just on my way to do other things (bike, camp, hike, etc). If you have any suggestions for other accessories/mods let me know.