So this is the first vehicle I've had in 32 years that I truly wanted and plan to have for many years! Now that I've got it I wanted to keep it simple and do a few things to it with some additions which are practical to my lifestyle and family uses as well as minor gains in efficiency and performance. I strive for a fun-to-drive truck with utilitarian elements and the ability to do fun things with the family, i.e. towing a boat, travel trailer, camping trips to the mountains/beach, etc.
Current state: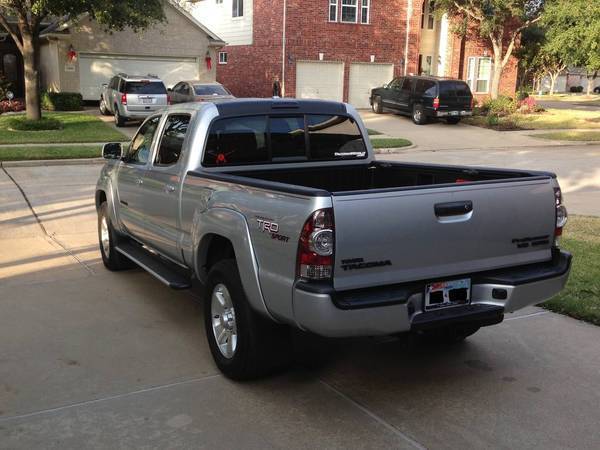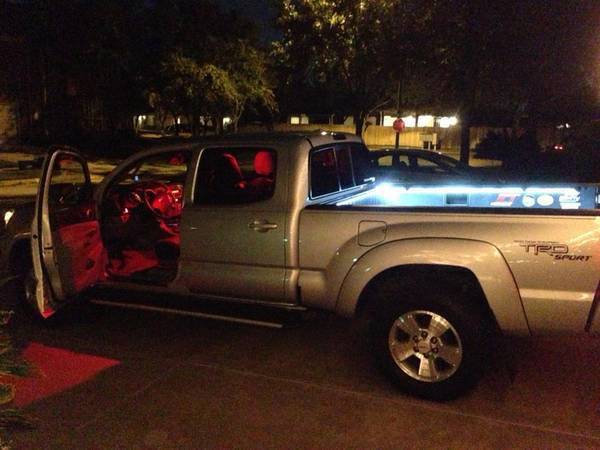 So here's my truck in it's mod. infancy and early stages:
Day I got her: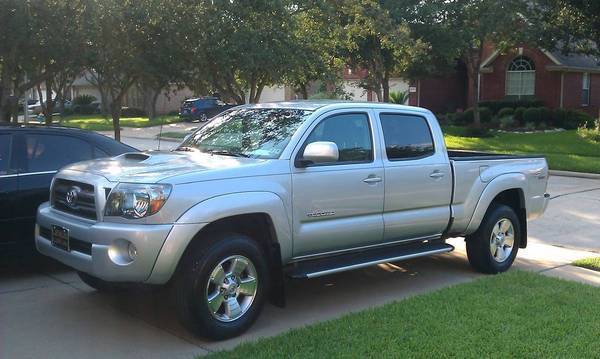 Additions
: (Pictures Included below)
Seat Belt Warning customized to the "off" position.
Replaced stock antennae with 13" shortie from
Autozone
Replaced front windshield (paid for by Lexus dealer) due to a small crack
Weathertech's
(Digital Fit)- Grey front and back
K&N Drop-In Filter
AeroTurbine 2525XL Muffler-Sounds amazing!!
3rd Brake Light Cover/Decal- by Sockmonkey (spears-Go Noles)
Red Caliper Paint Kit
Red "TRD" FJ Cruiser center wheel caps
Interior Led Mod using two "white" map's and one "red" dome led as well as license plate led's.
Replaced fog light bulbs with two new Sylvania Silverstars (after original busted)
Cleaned and refurbed one of the fog light assemblies.
303 Aerospace to clean/protect/restore all external rubber and plastic surfaces. Awesome turnout.
Painted Engine Cover and added decal
Added TW and multiple decals
Tailgate locking clamp and dual washer mod
Plasti-derped the front valance
Center Console Lock Mod
"FSU" Bottle Opener in bed post
Added a custom "TRD" Oil Cap
Wet Okoles
Bed Lights switched from the cab via a custom
Otrattw
Carling Switch
Driver side mag light mount
Ultragauge and "bike reflector" mount
Added a Cargo Bar in the bed
Plasti dip'd front emblem, badges and roof.
Flyzeye custom interior lighting (Amber, White, Red-Silver Housing)
Picked up some Firestone Ride Rites for towing, carrying heavy loads. Stay tuned for updated install pics.
To-Add List
:
"The Spray Box" addition to the bed
CB install with 4' Firestik and a fold down mount on a "door jamb" mount so I can run it with a Tonn. Cover.
Tint on front to match rears. Somewhere between 25-35% based on what amount is preexisting.
Tonno-Pro Tri-Fold
tonneau cover
Tacoma Cargo Bed Mat
TRD shifter with red lettering stitched in.
Tires (when current ones are toast)
Towing components: weight distribution hitch, etc.
Added the shortie antenna: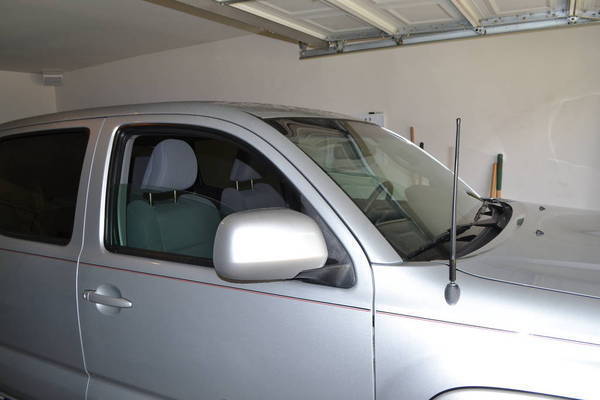 Next the Sockmonkey 3rd Brake Light Decal: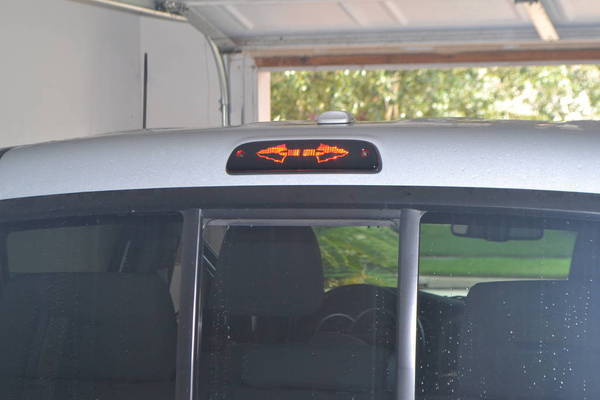 Before caps: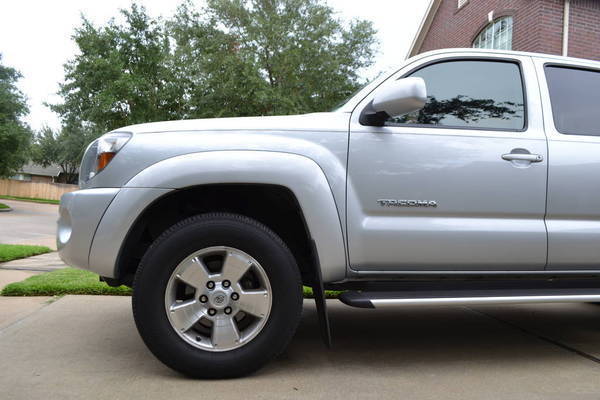 After caps:
During the process. Very easy to switch out with no extra mods needed: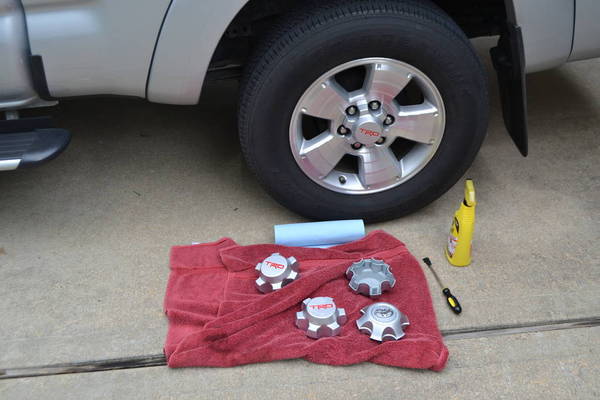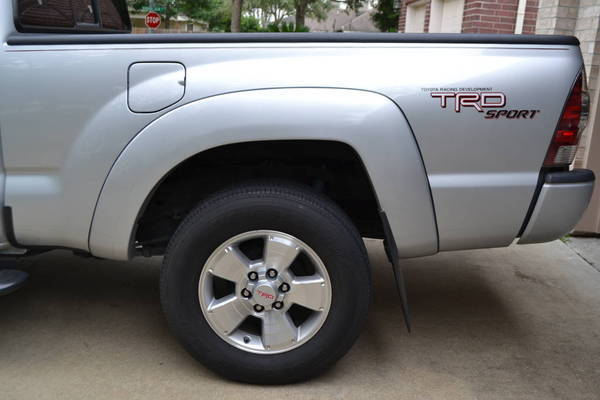 Sorry for the lame picture of the K&N box, just don't have much to add right now.
Next are the Weathertechs. Went with the grey ones front and back. Love them!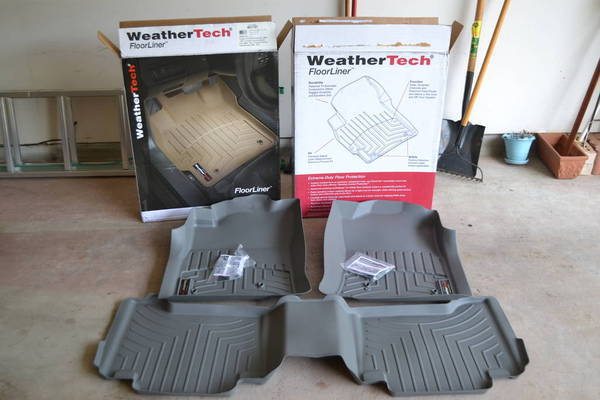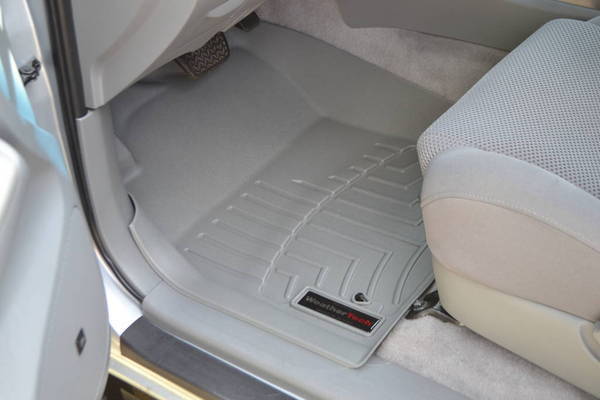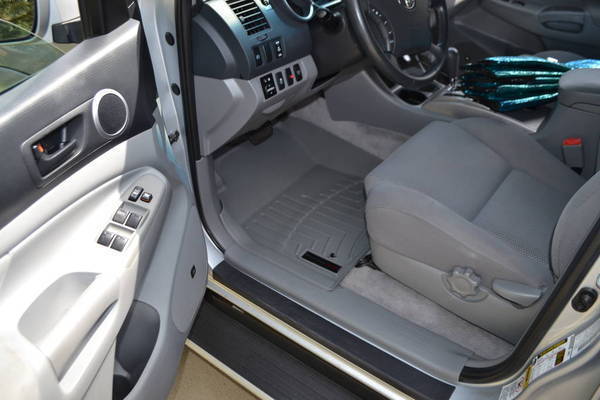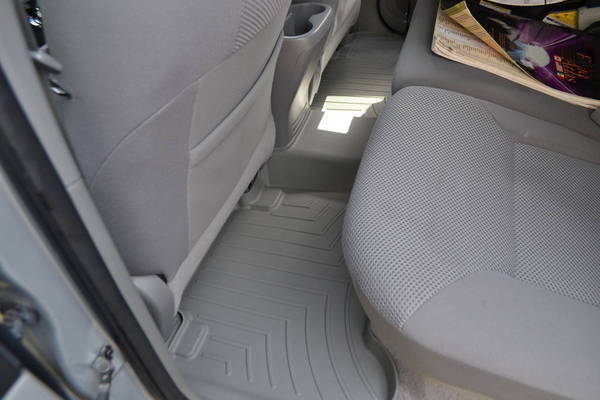 Next was the interior LED lighting! Definitely an easy mod with great results. I went with two white led's for the map lights and one red led for the dome light as well as the license plate two white led lights included in LEDsolutions stage II package.

Edit: The map lights have completely stopped working. Replaced with Superbrightleds.com's.

Here is LEDsolutions stage II kit: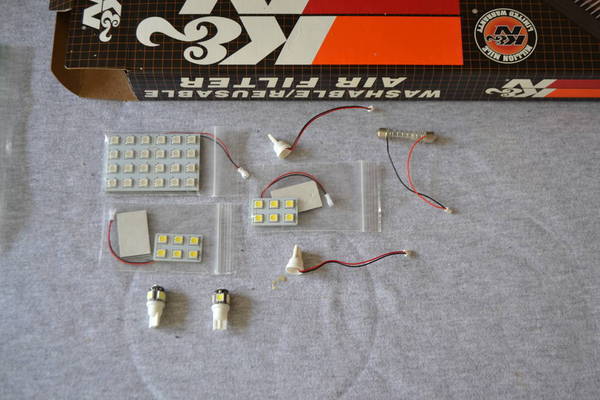 This is the method I used to get out the map light bulbs....tks to SalmonTaco for the idea: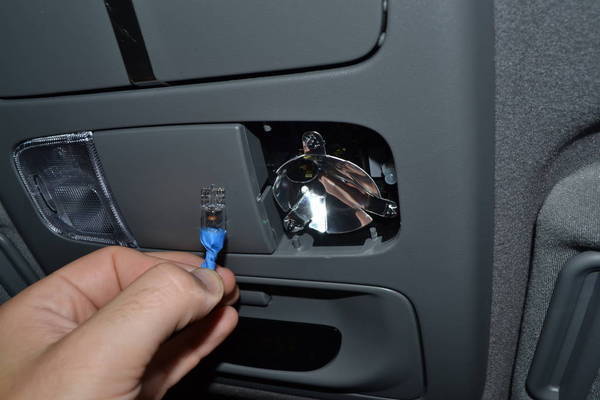 Interior Map Lights Only Before: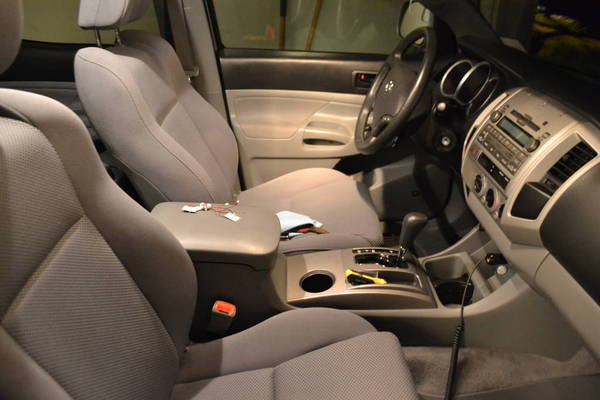 Interior Map Lights Only After: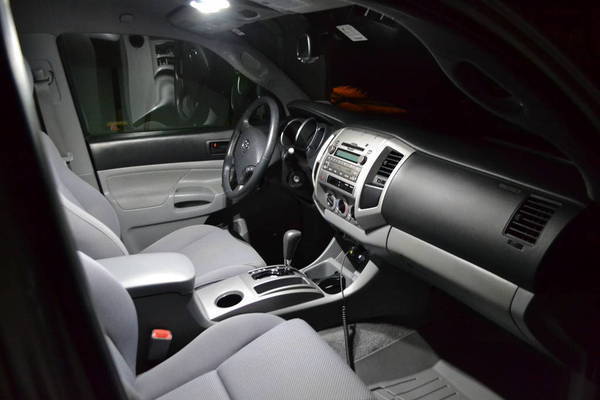 Edit: Replaced dome's with superbrightled's.


The Red Dome Light (The camera used makes it look way brighter than it actually is.) Don't get me wrong the light is very powerful however it's more of a very soft red glow and not the bright glow as it appears here. Couldn't get the camera to take a decent pic. So this comes on when the doors are opened/closed and fade in and out just as the stock bulb did.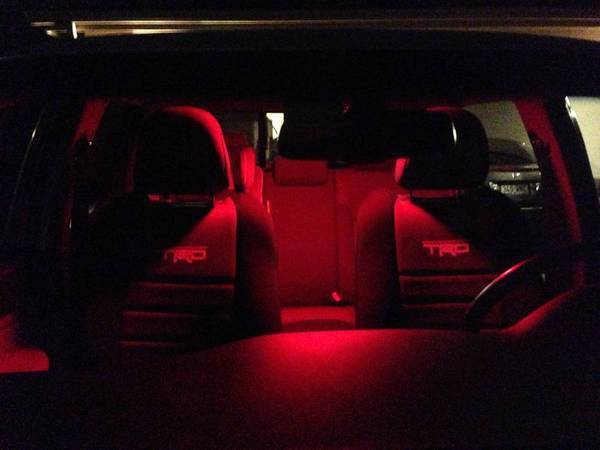 Before of License Plate stock bulbs: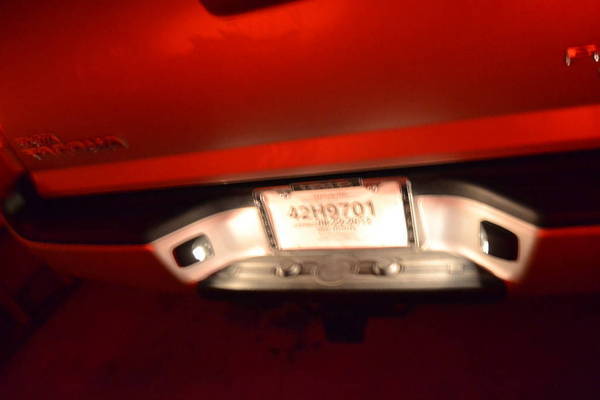 After License Plate Led's: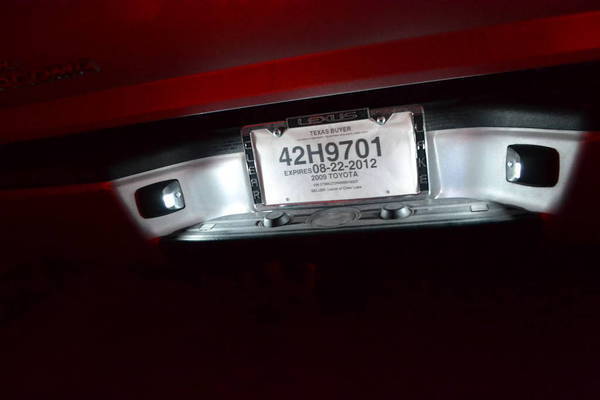 Next came the red caliper paint kit. I know it's ricey and I don't care. I liked the way the red ties into the trucks stock red/black badging and pin-stripping as well as the red center caps and interior lighting. Silver truck with hints of red throughout is taking shape.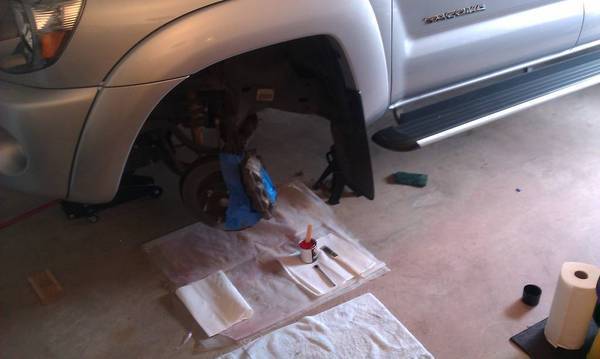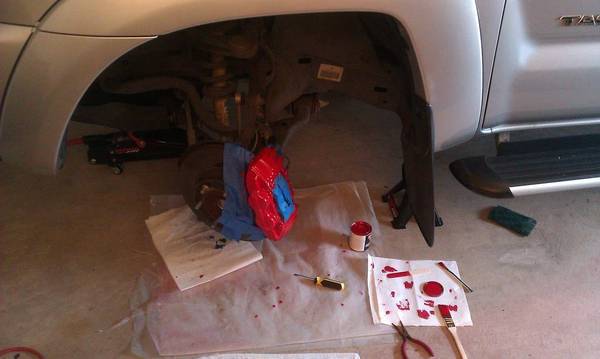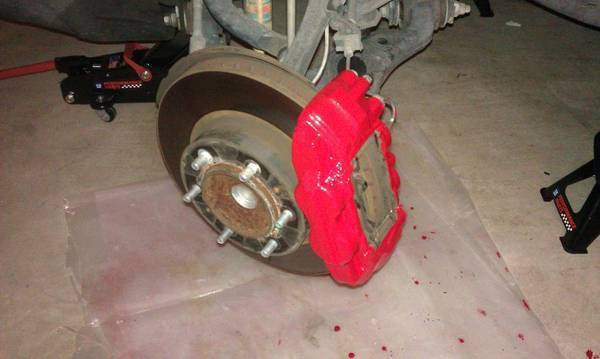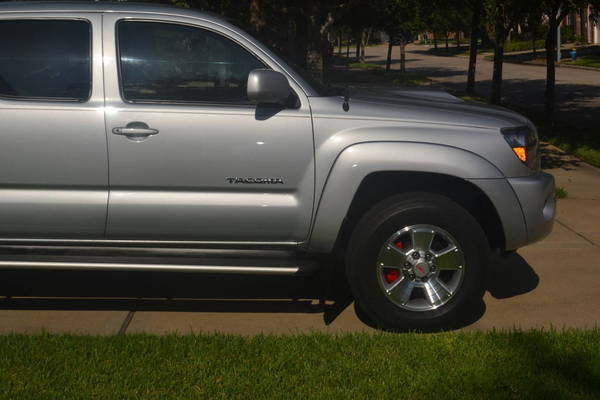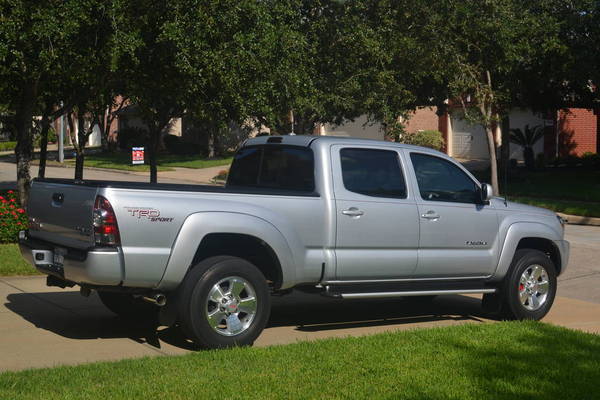 Next a few pics of the 303 Aerospace Protectant both before and after application. This stuff is amazing and definitely restored a few of my external surfaces. They went from faded black back to a shiny restored black. Highly recommend this stuff as a restoring protectant.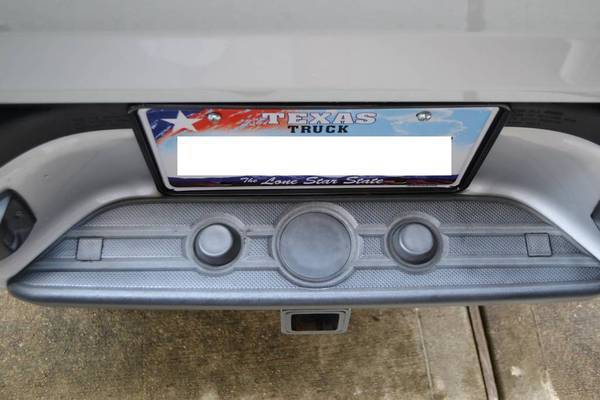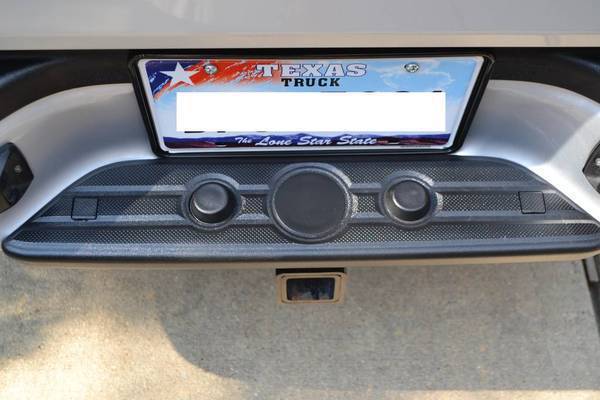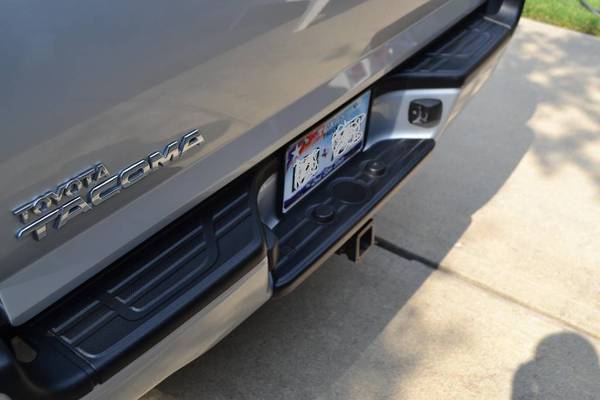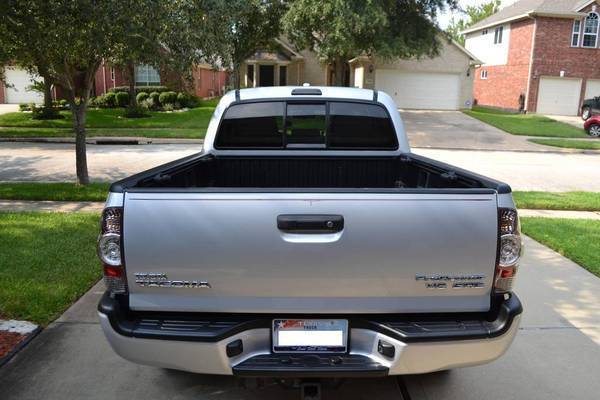 Next up was the high performance, fuel efficient "sticker" mod:



Plasti-derped the front valance: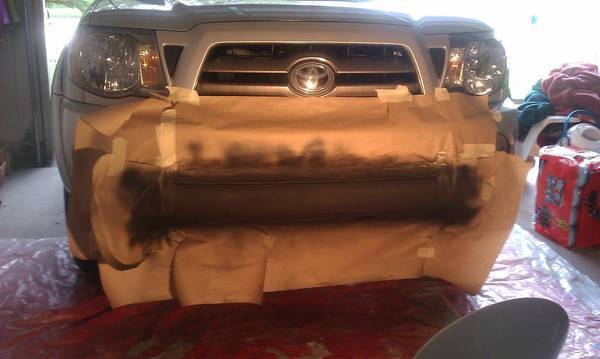 Next up was the Tailgate Lock mod including the dual washers on either side of the tailgate supports: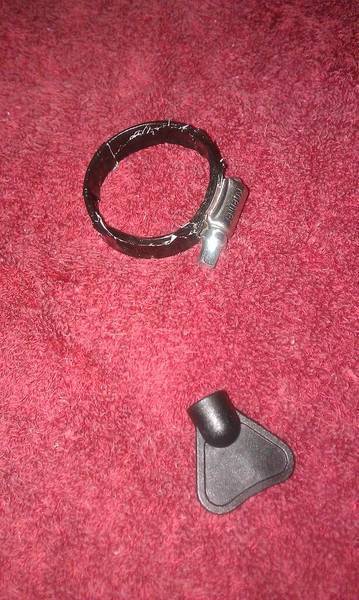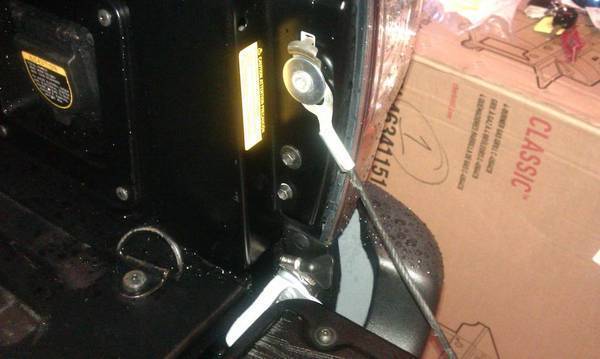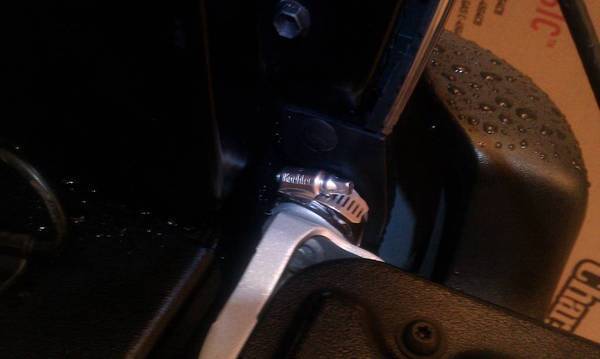 So after my wife accidentally ran over my first painted, finished and drying engine cover, this was my attempt at number 2: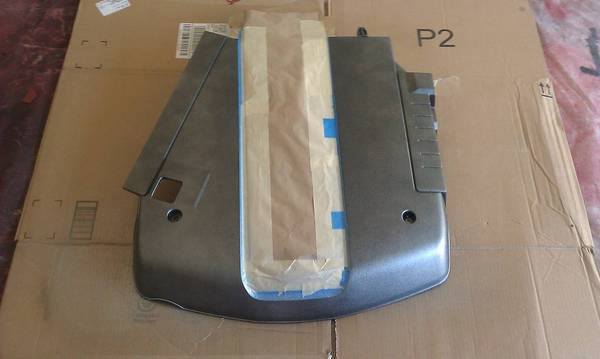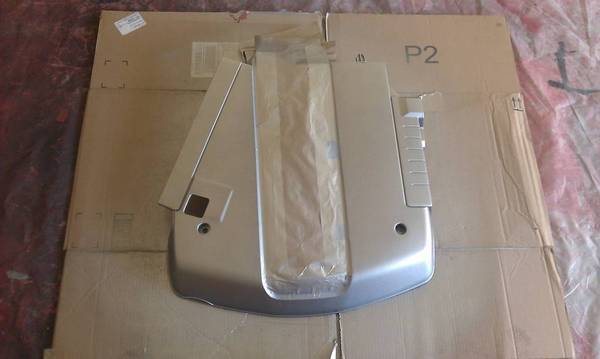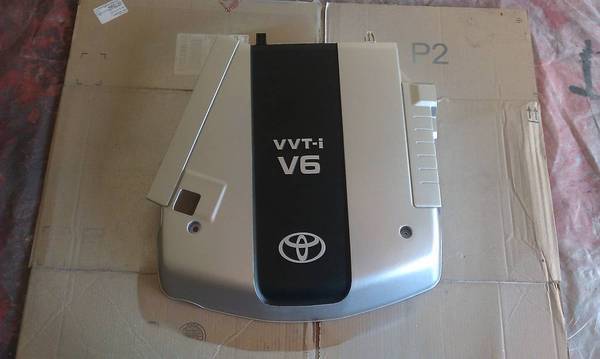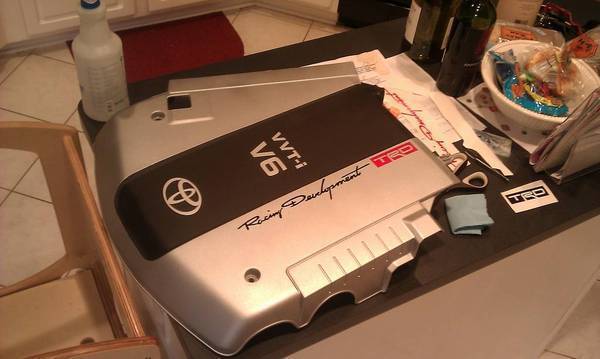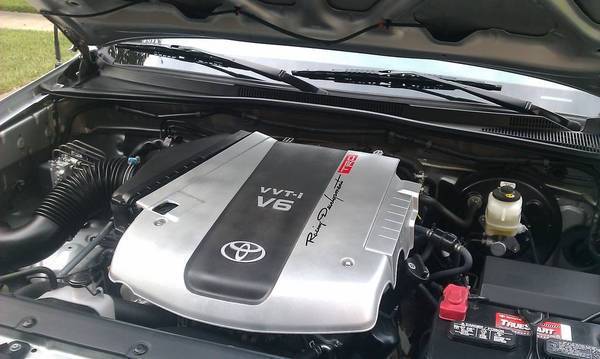 Added a new Oil Cap: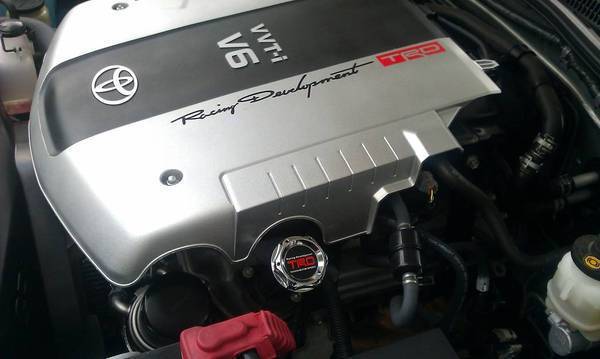 Next was the Bottle Opener in the bed addition:

removed the tail light for access to the back of the post so I could install the hardware: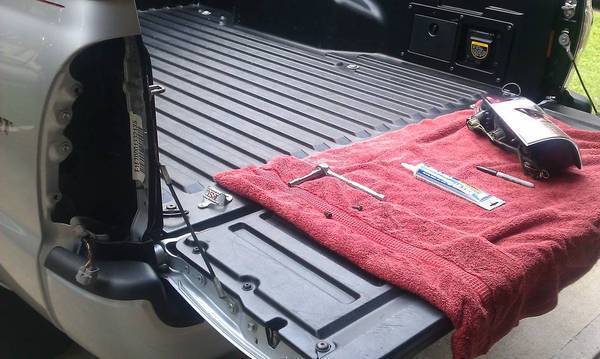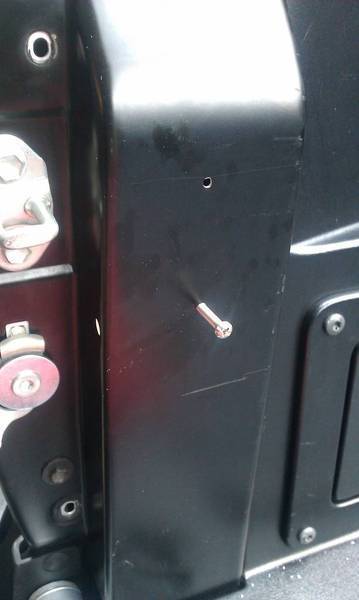 Used some silicone to seal up the new holes/hardware: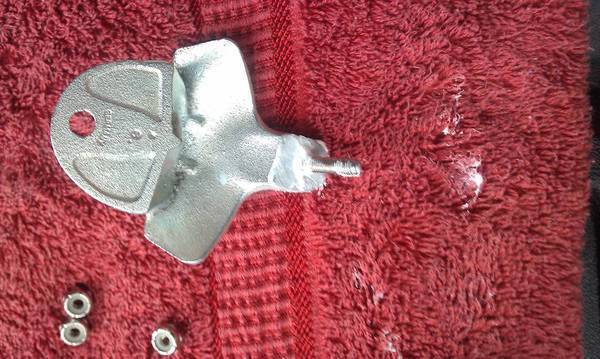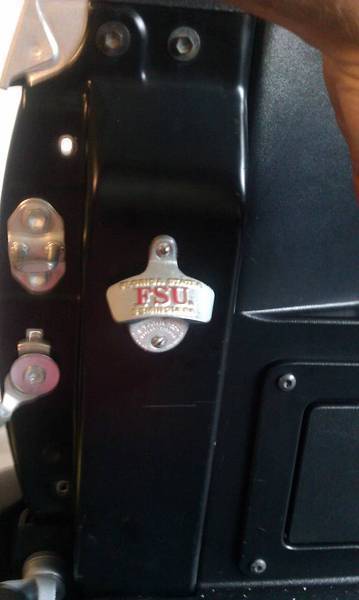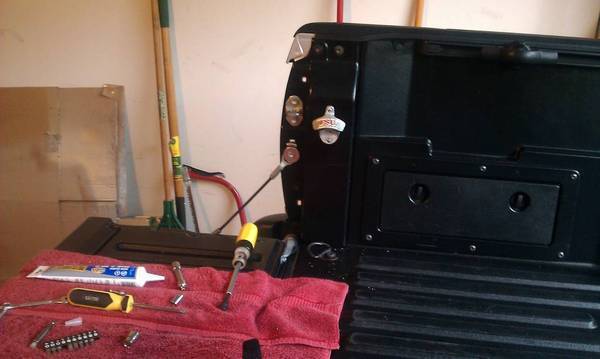 Added some Wet Okole's!(black and charcoal)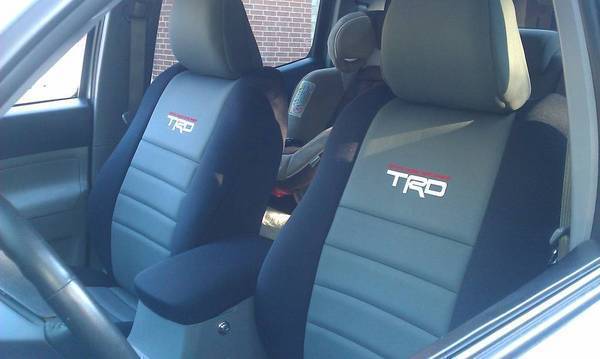 Next was the UltraGauge addition with modded bicycle mount. Here's a link (12/11/2012) to the hardware I used which includes the appropriate horizontal side-loaded mount for our Tacoma A-pillar's:
http://www.amazon.com/Sunlite-Piece-...+with+Brackets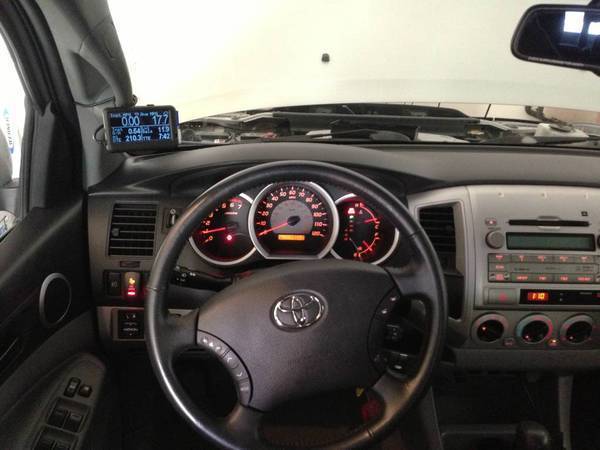 The standard bike reflector mount (as shown) didn't work right due to the pitch after attached to the A-pillar. I got lucky because included in the package was another horizontally based, OFFSET to the right mount instead of this vertically based one: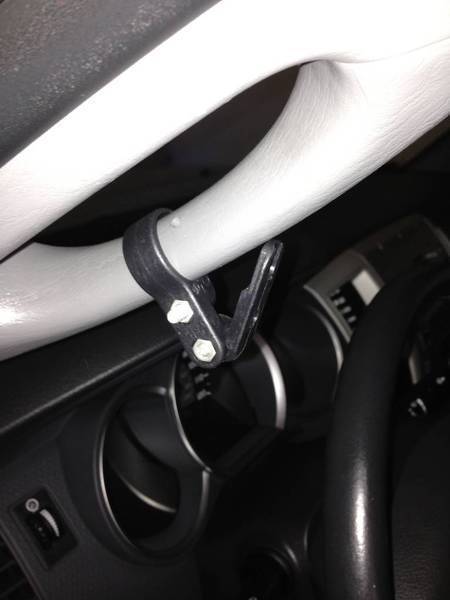 This is the offset or horizontally based mount which allows clearance between the hardware elements to enable the ultragauge to be tilted up to the correct viewing angle: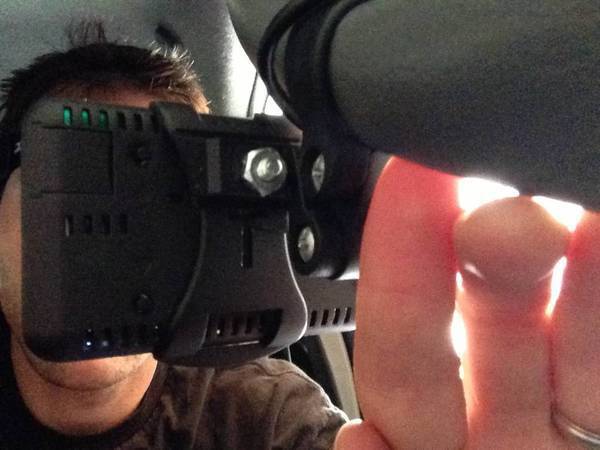 Had to do some cutting with the dremmel to clean it up and get rid of the excess mount portion which WILL block one of the buttons on the back. Very easy to do though. You can see the initial cut line: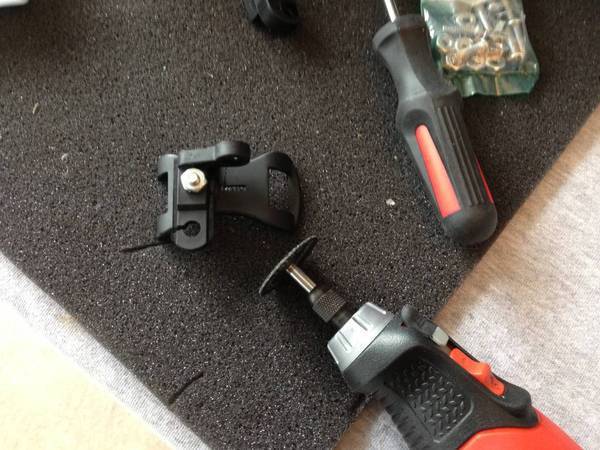 Cut flush with actual UG bracket: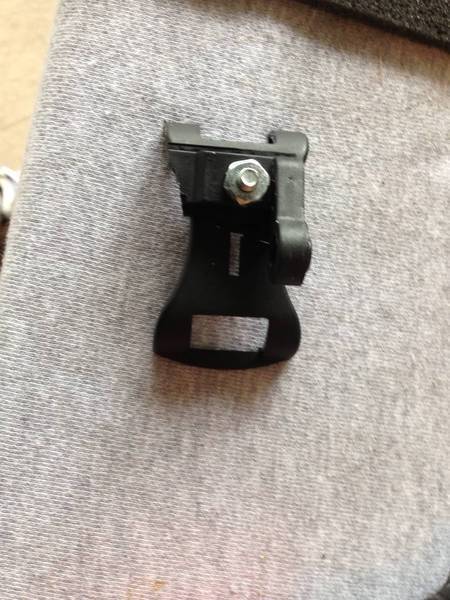 Here it is mounted but prior to running cable clean. Because the hardware was side mounted, the UG is able to be angled correctly: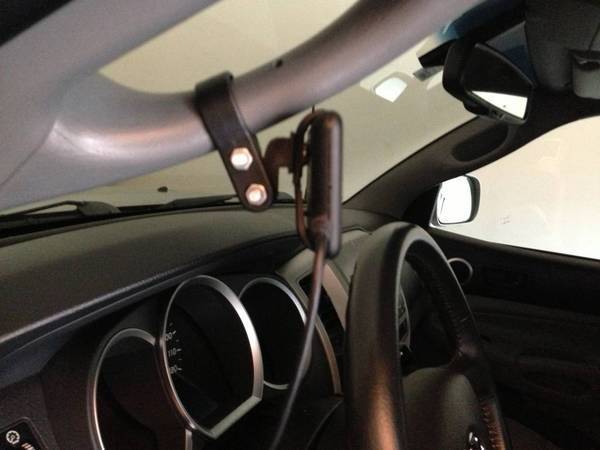 Next was to run the cable down the A-pillar rubber protector and down to the OBD port. More than enough cable length and then wire tired up under the dash out of sight:




Next up was the flashlight mount: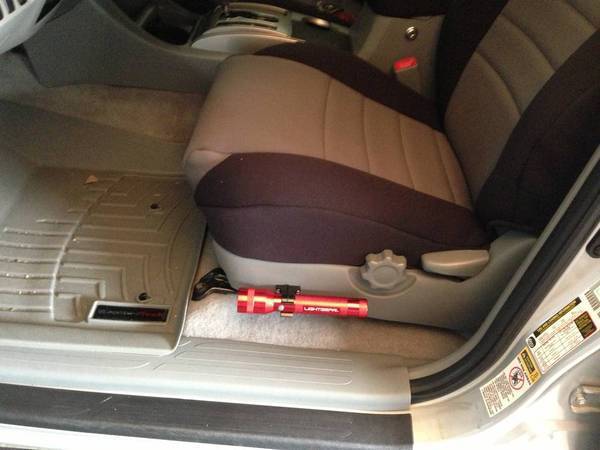 Next up was my "Bed Lights Project". Click the link to my write up page if interested. http://www.tacomaworld.com/forum/2nd...-how-post.html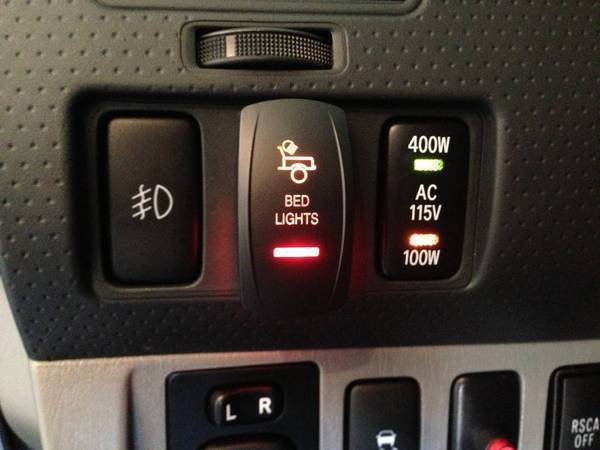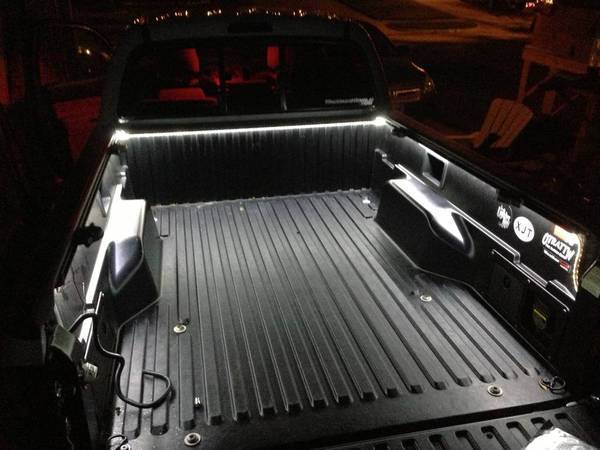 Added a "cargo bar" so my bags don't slide around on the way to/from work. Worked out great for what I needed. $20




Plasti Dipped Emblem, Badges, and Roof: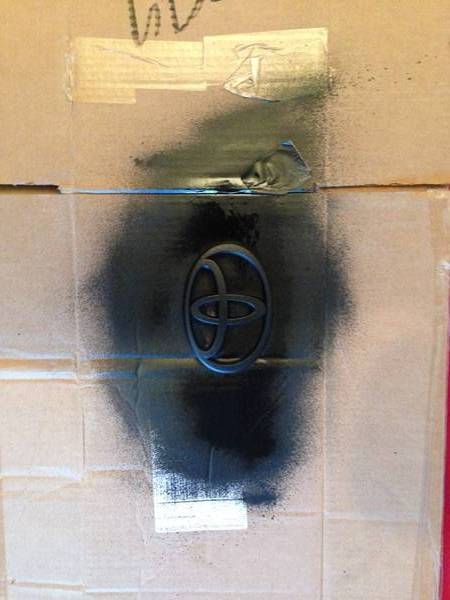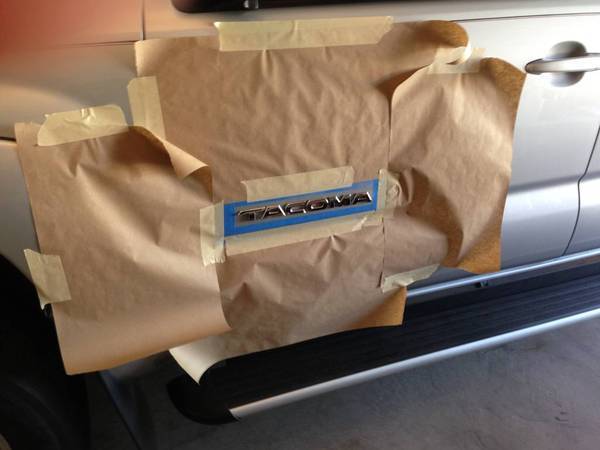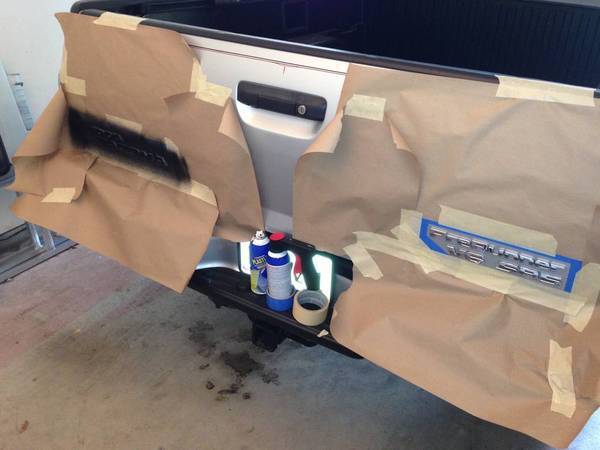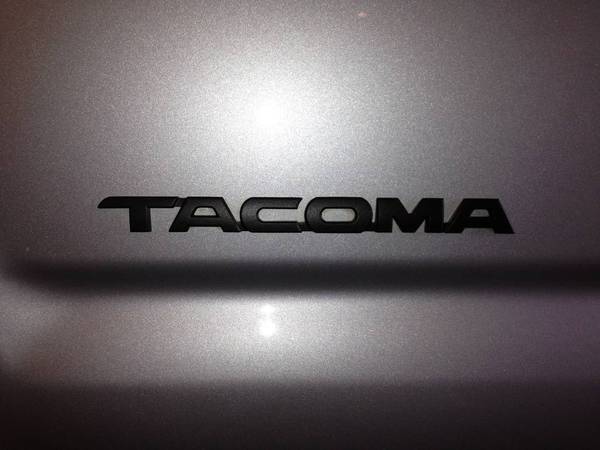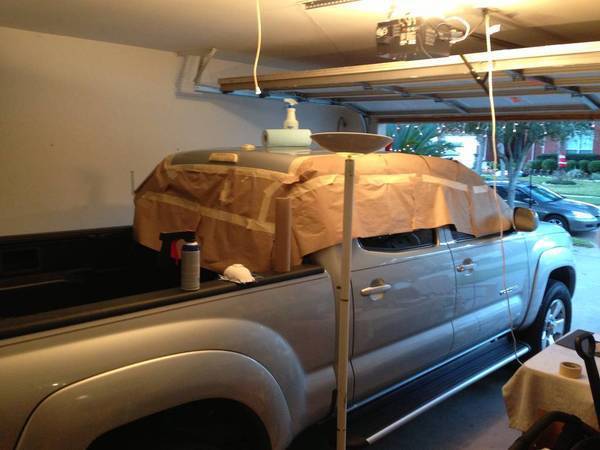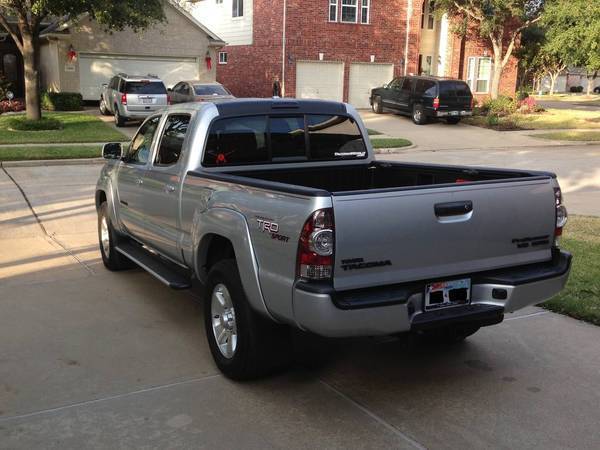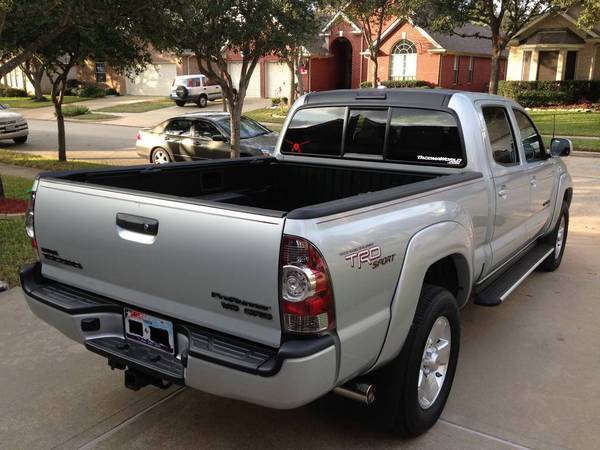 Installed my Firestone Ride Rite's. These airbags will be great for towing. They added about 3/4 to 1" in height in the back with the min 5psi. With higher psi it raises the rear end significantly higher until a load is put in bed or towed. Looking forward to towing boats and travel trailers, etc. with these!! Knuckle busting install but easy none the less.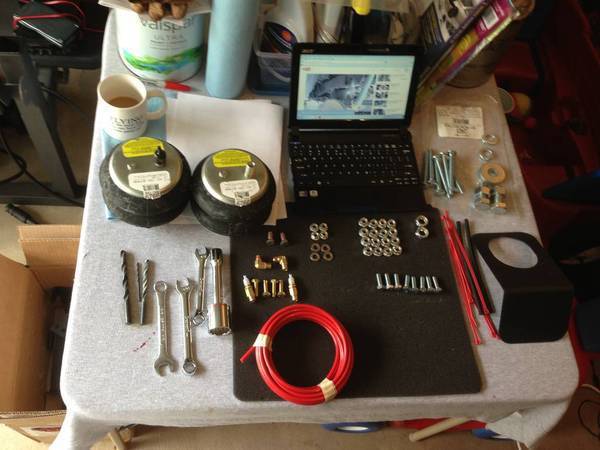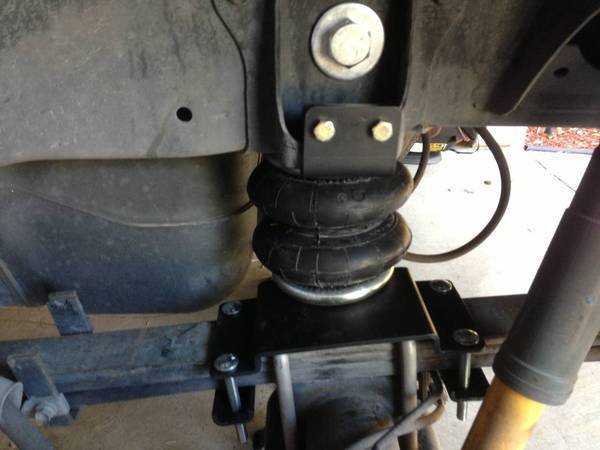 So that's it for now. Thanks for checkin' it out. Have fun out there and be safe!!