Started out by selling my first taco. Loved it but it was time to upgrade. This was the build for it...
http://www.tacomaworld.com/forum/1st...355-build.html
Ordered my 2012 DCLB TRD Sport in April 2012 from Pearson Toyota and got it a couple weeks later. Done a few things so far but much more to come!
Most Recent pics...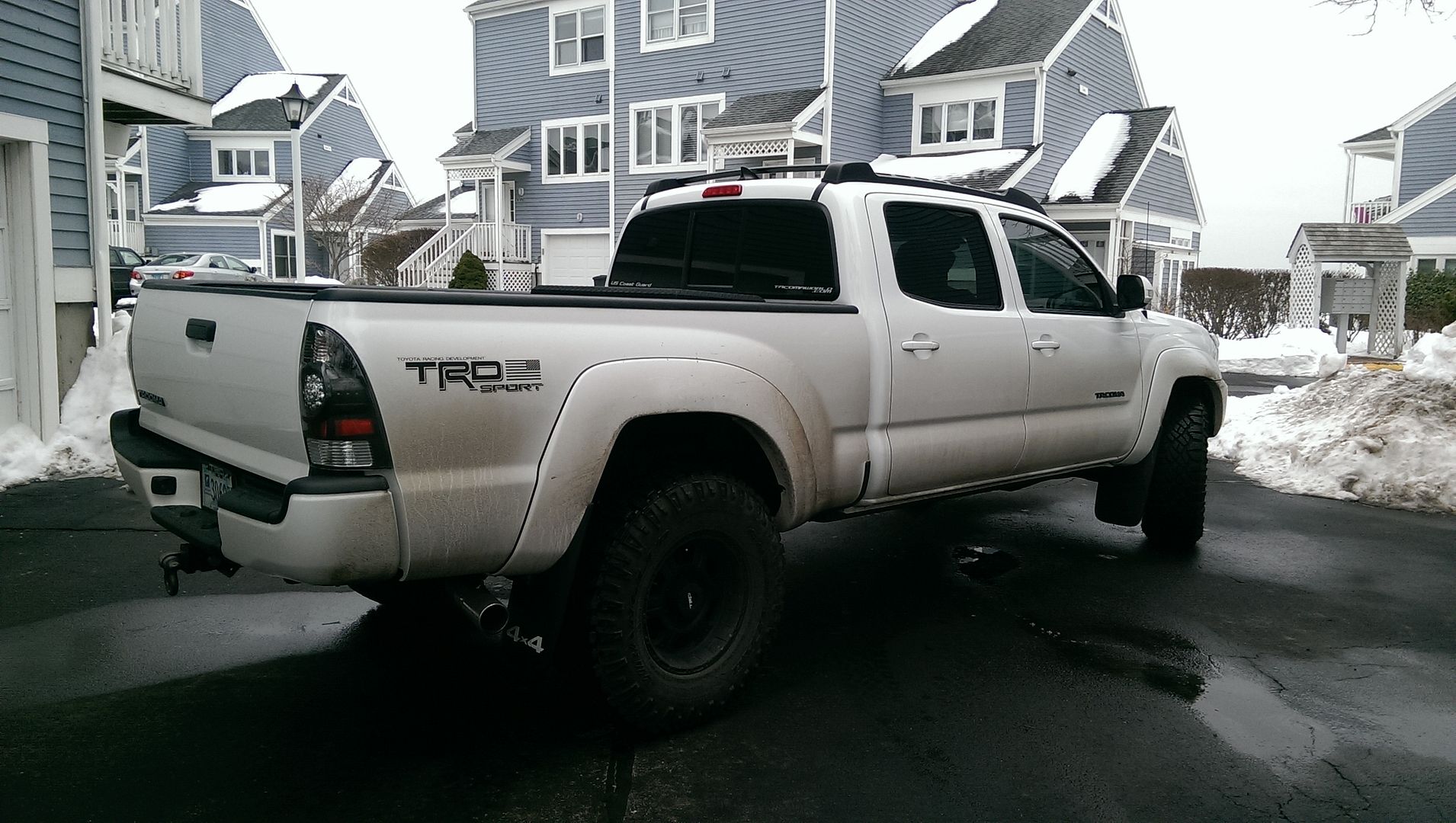 Exterior Mods
- 20% Window Tint on front, 5% rear
- Recovery Shackle Hitch
-Line-X Truck Box
-TRD License Plate Brackets
-Front Recovery Shackle
-Toyota Bed Mat
-Sockmonkey Black Bedside Sport Decals
-Rear Differential Breather Mod
-XRunner Tacoma Badges
-TRD Offroad Transmission Skid
-Toyota Roof Rack
- Line-X TRD Skidplate
-Hose Clamp Mod
-Grillcraft MX Series
-Landcruiser Grill Emblem
Lighting
-20'' SR LED Light Bar
TRD PRO Headlights
-LED License Plate Bulbs
-886 Backup Lights
-FogLight Anytime Mod
-Black LED Tailights
-LED Third Brake Lights
-Flyzeye v1 Blue/White
-48 LED White Dome Light
-12 LED MapLights
Interior
-DigitalFit
WeatherTech's
Front/Rear
-TRD Auto Shift Knob
-MagLite Mod
-Wet Okoles Front and Rear
-ImMrYo Rear View Mirror Relocation Bracket
Suspension
-OME 885x Coils
-Bilstein 5100's in the front @ 0"
Rear Bilstein 5100's
Wheelers 1.5" Progressive AAL
-Sway Bar Removed
Wheels and Tires
-285/75/16 Goodyear Wrangler Duratracs
Procomp 7089's 16x8 w/ TRD Center Cap Decals
Performance
Future Mods
-BAMF Bed Mounted Tire Carrier
-Amber LED Pods
-Icon Coilovers
-Sliders
Here are some pictures, tell me what yall think!