The First '05 + Tacoma SAS
Setting the bar high right from the start!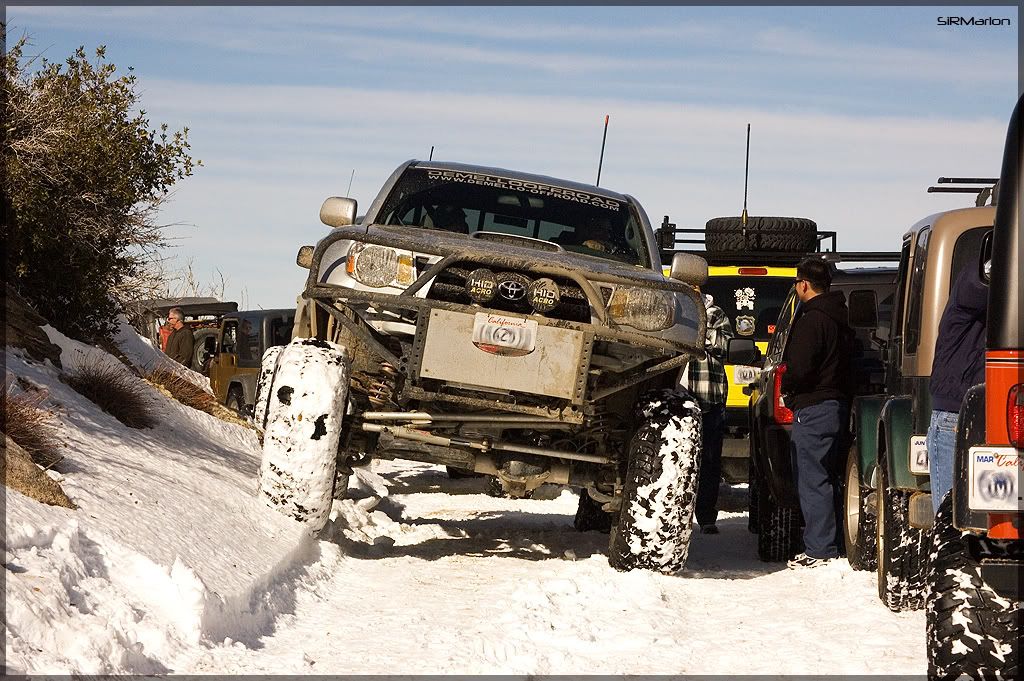 OK. some people wanted me to start a build thread on my truck so I said I would. Please be patient with me on this one as I have to go through thousands of pictures and try to remember what we did. I will also scan some of the Magazines it has been in here and there.
So here we go.
This was the morning after I brought the truck home from Power Toyota in Irvine. It's an '05 Tacoma 4x4 sport double cab TRD edition. Thats my wifes '04 4Runner I bought for her brithday just 6 months prior. It's the sport model also with the 4.7 V8.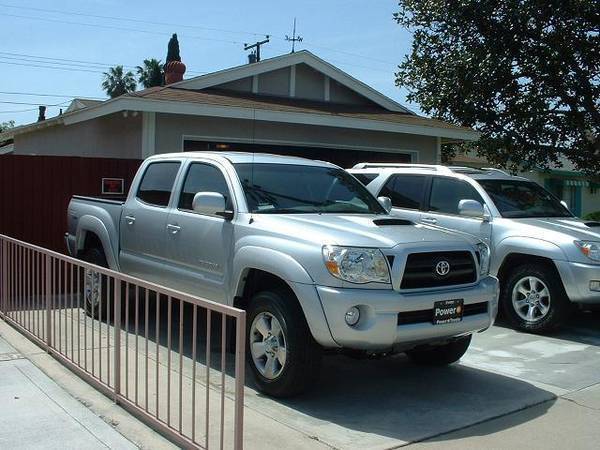 I then put 3,000 miles on it to get the first oil change out of the way and we then brought it into the shop. This is the picture that was on the front cover of the premire issue of 4wd toyota owner magazine.
For those of you that don't know him, thats my buisness partener, Jason
DeMello
. He sure did look happy holding that torch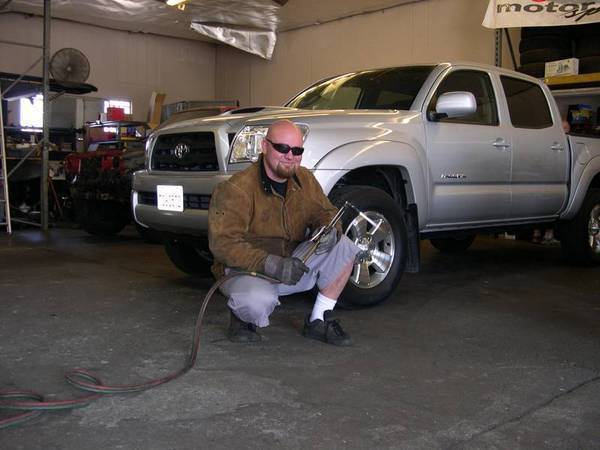 But first we had to take a bunch of stuff off before the torch could be used.
Thats me on the jack and Jason on the seat.
The guy kneeling by Jason is the editor and owner of 4wd toyota owner magazine, David Zartman.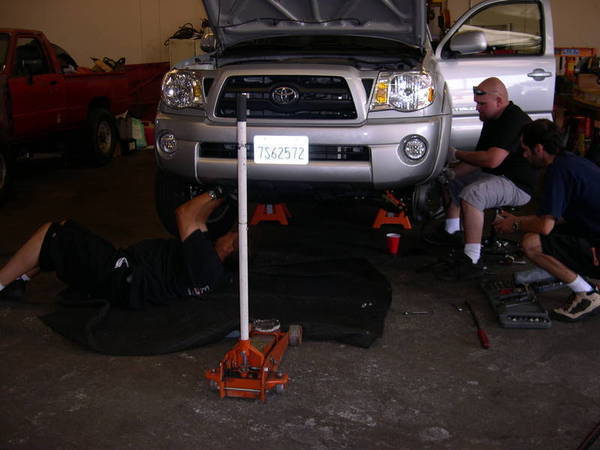 I know this is just a couple of teaser shots, I'll have more up tomorrow night.