Figure I'll finally start a build page so here goes!
Truck:
2007 4x4, Radiant Red, 2.7L 5 Speed Manual, Tow Package.
Suspension:
Extended Travel
ICON
non-RR front coilovers front with ICON tubular UCAs, ICON RR shocks with ICON 1.5" AALs.
Wheels/Tires:
16x8.5 Bronze Level 8 Guardians wrapped in 285/75/16 Falken Rocky Mtns
Armor:
Custom driveway made front bumper made with 2" square steel tubing, garage fabbed skid plate
Drivetrain:
ECGS replacement 3rd member and clamshell with ARB air-lockers and 4.56 gears
Lighting:
stock housings with BiXenon HID setup.
AUDIO/VIDEO:
Pioneer BT3300/DVD
[B]The day I brought it home...March 9th, 2012
After alignment post Icon Install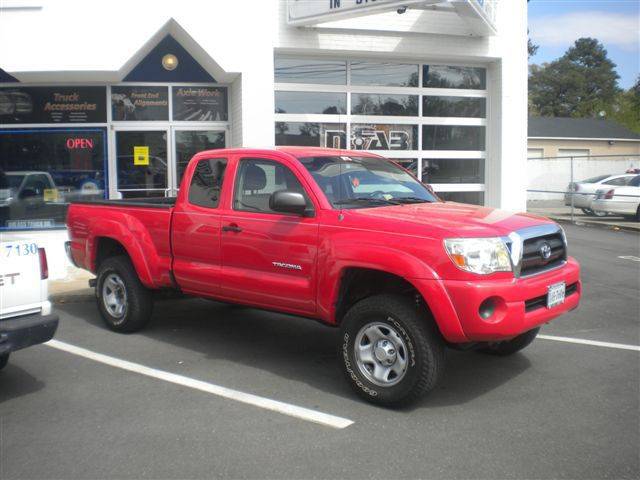 First replacement bumper a TW member hooked me up with(Bandit)\
Started building my own bumper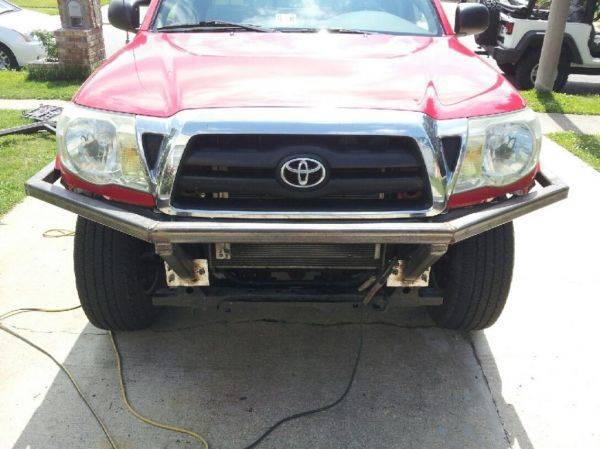 How bumper currently sits with paint(still working with final design)
New wheels and tires, with great Gatorade product placement!
Edit 9/27/12:
Had a pretty productive week with my 3 days off, stripped off the jacked up powder coat on the bumper sprayed it with bedliner. I then made a skid plate from 12ga. steel plate also sprayed with bedliner. I then removed the grill sprayed it again with bedliner, and then gave the Toyota emblem a good coat of red with metal flake.