Alright, I've done enough random shit to the truck that I feel compelled to make a build thread. My trusty steed is a 2007 DC SB 4x4 OR. Got it with around 79k miles on her right before Christmas, if I recall correctly. She's up to 110k as of 2/14.
Fear not, for I am soon to stumble on a larger income and this build thread will become more interesting. This is all I have so far...
As she is today:
When I first got her home.
Then I put on a bull bar.
Then I put lights on said bull bar.
Then I put in an iPod plug in. This was a fairly simple project that involved some trial and error.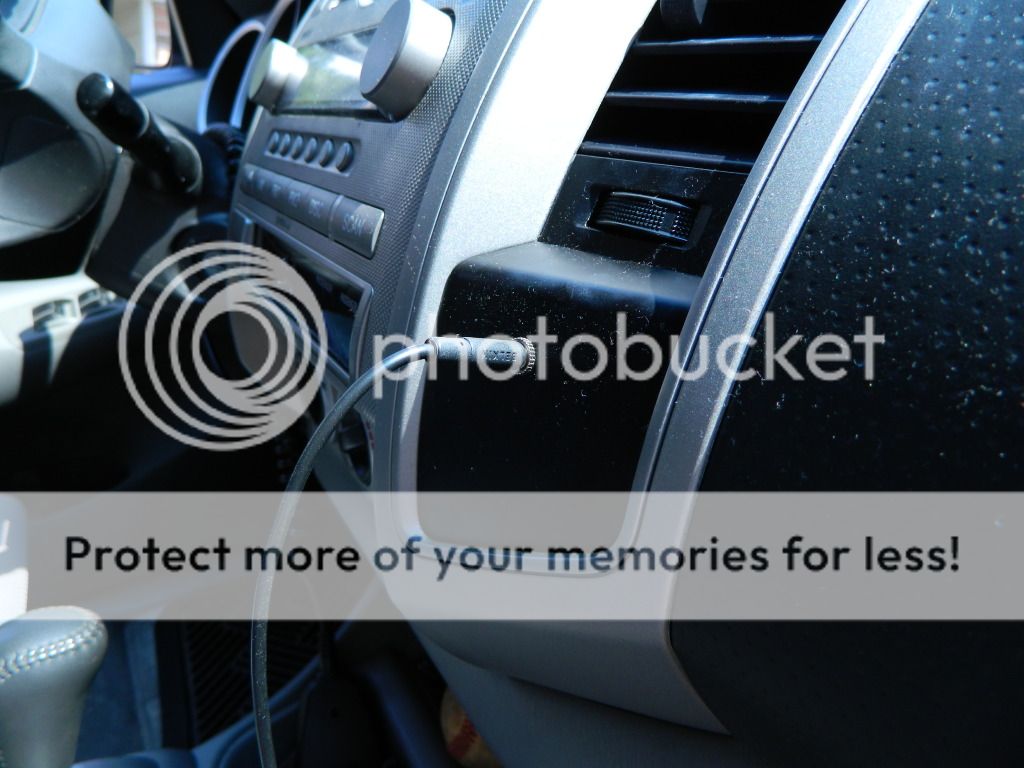 The Cobra CB install.
trdNick's sweet ride in the background.
http://www.tacomaworld.com/forum/2nd...-07-build.html
The lift:


The lift was Bilstein 5100s up front @ 2.5, stock coils. The rear was a 1.5" AAL.

Before
Holy shit! Is that me, actually working on something?!?
Fuck the sway bar...
And voila, the after...
(I didn't take pictures of the rear add-a-leafs. That was a very painstaking process and we were fighting daylight.)

This past week my brother gifted me with a brand new set of 285/70/17s.

Gotta get right size rims and spacers, but in due time...
Then my buddy trdNick gifted me these bed racks to mount my spare and some backwards facing lights on.
Putting on some bedliner:
Bedliner-ed bull bar skid plate.

No more chrome shaft!
(shrink wrap)
Bedliner-ed the front emblem.





Some "action" shots!


Here are my awesome window stickers!
I have also done the Fog Light Anytime mod. :P
Like I said, it ain't nothing special or anything compared to what some of you guys have. Yet. But she's gettin there, slowly but surely!