This is my third Toyota truck, and my second Tacoma. My first Tacoma (Tico) I bought 5 months old, she was a Super White 2007 TRD Sport PreRunner DC/SB. I loved that truck but wanted a truck that would be more capable off road. So I sold it in FEB 2012 and immediately bought a Super White 2010 TRD OffRoad DC/SB.
The goal of my build is to get my TRD OffRoad to have the looks of the Sport i.e. hood scoop, color matched parts, with solid off road capability. I'm not looking to rock crawl or Baja, just want to go exploring/overland and not get stuck that often.
SUSPENSION:
•
All-Pro
Rear U-Bolt Flip Kit
• Fox Racing 2.0 Rear Reservoir Shocks
• King 2.5 Remote Reservoir Coilovers
• All-Pro 3" Leaf Springs
• Cab mount chop w/ trimming
• Removed Front Sway Bar
• Total Chaos UCA's
WHEELS/TIRES:
• Mickey Thompson Classic Lock Wheels (17x9, 4.5" BS)
• BFGoodrich Mud Terrain T/A KM2 (285/70-17)
ARMOR:
• Relentless Fab Hybrid 2 piece weld on Sliders with kick out
• Relentless Fab Aluminum front bumper
• Relentless Fab IFS Steel Skid
• Relentless Fab Steel rear bumper
• BAMF LCA Skids
• BAMF Rear Diff Skid (ordered)
EXTERIOR:
• MBRP dual cat back Exhaust Muffler
•
URD
TCAI and MAF Calibrator,
• TRD Sport Hood w/ scoop,
• E&G Classics Custom Stainless Grill,
• Color matched grill and door handles
• TRD 3rd Brake light Decal
• Goodrich Stainless Braided Brake Lines (Rear Extended)
•
Redline Tuning
Quicklift Plus Hood Struts
• Toyota OEM Bed Mat
• Window Tint FormulaOne Pinacle 15%+Air blue windshield Tint
INTERIOR:
•
WeatherTech
Floor Liners
• Wet Okole Seat Covers (Black with light grey piping/ w/Red TRD Logo)
ELECTRONICS:
• MAF sensor calibrator
In my Spare room waiting to be installed sits,
Wet Okoles,
Illuminated 4x4 switch mod,
SockMonkey Hawaii TRD OffRoad Decal,
Big box of Rammat,
Speakers and Custom Sub from Mr.Marv,
How she sits today...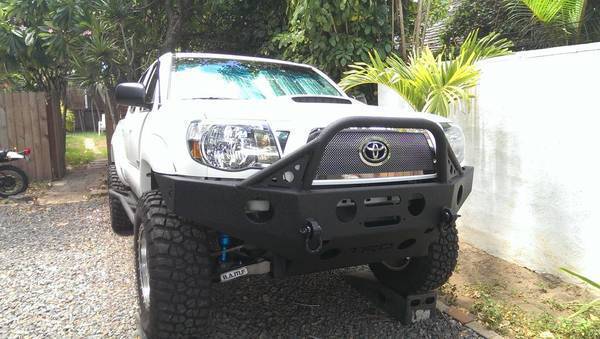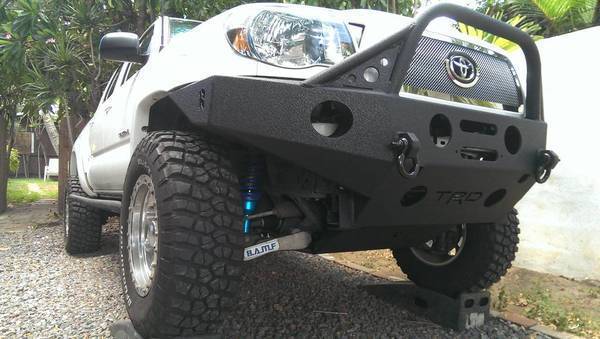 Photos from when I bought her on Craigslist San Diego.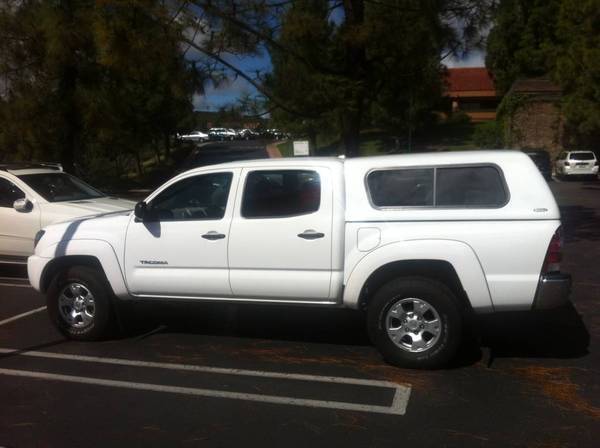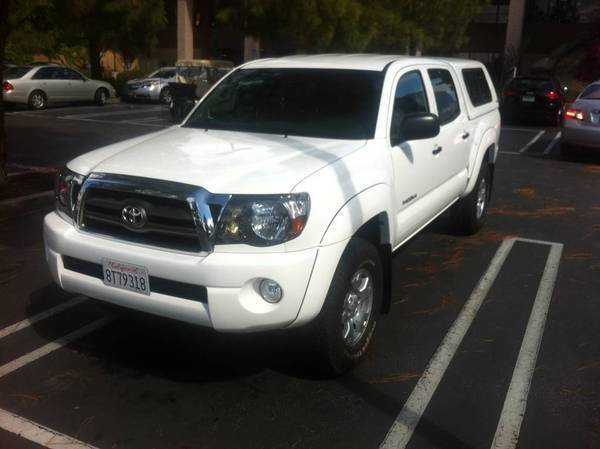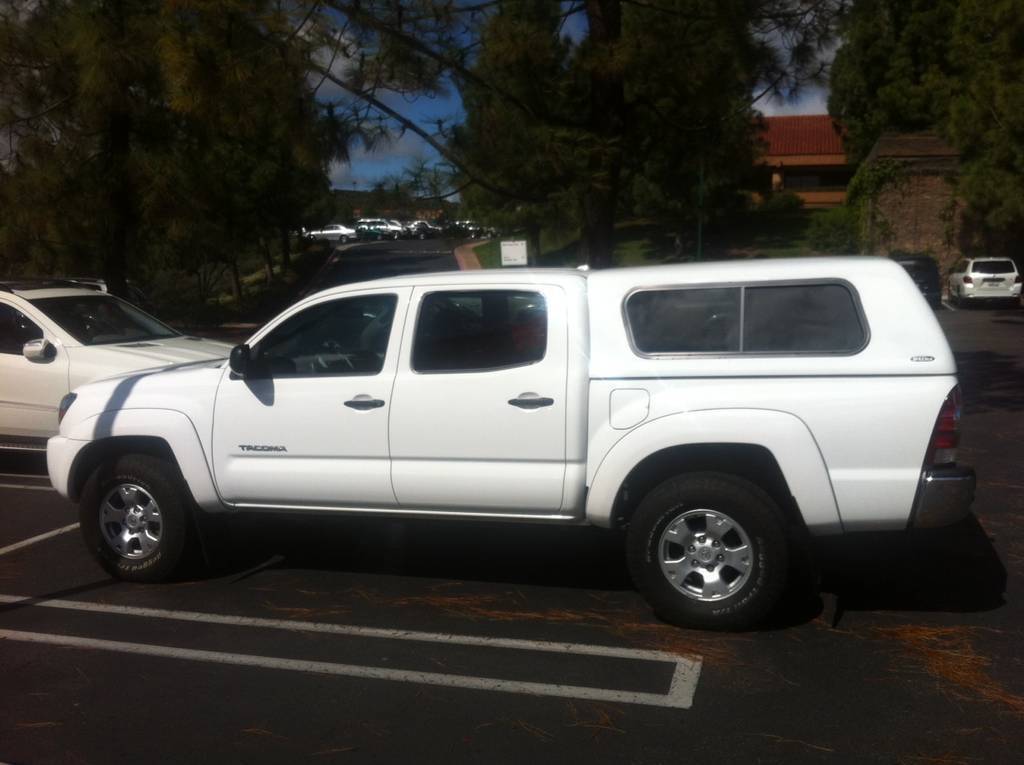 Sold the Camper and tinted the windows, then had to try out the 4 wheel drive at the beach.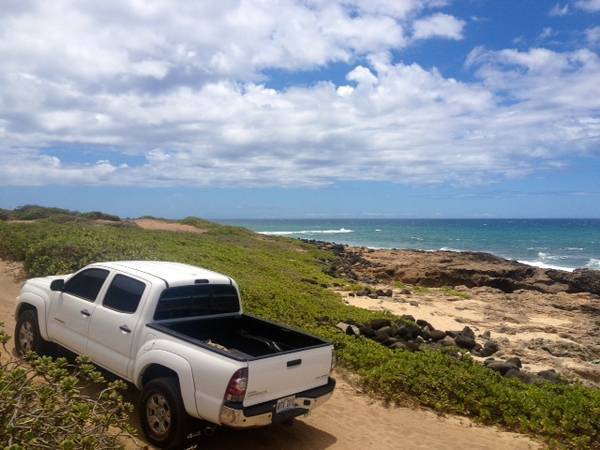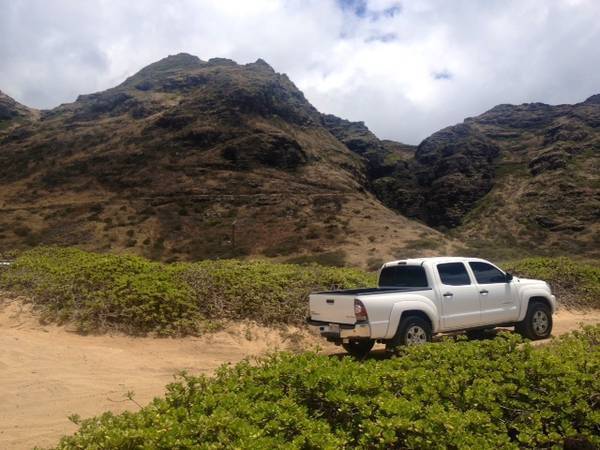 Made the sale of my PreRunner Sport contingent on him switching hoods with me. So switched hoods, installed an E&G Classic custom grill and bought a Super white grill off Craigslist for $60 (Sold my chrome one for $80).
Switched out door Handles for Super white color matched handles that I bought on line for $120,
followed a 2 door write up on how to change out the handles.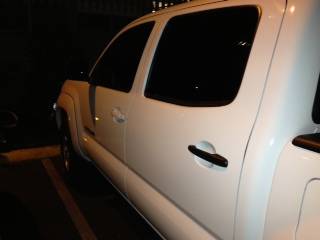 But had to figure out the rear on my own (2 hours later), so I did a write up on how to do 4 door handle switches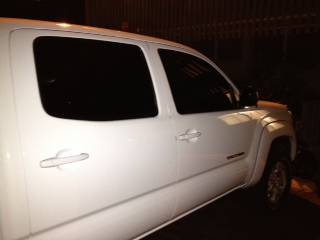 Picked up my sliders from the Relentless Fabrication Hawaii Slider Group buy.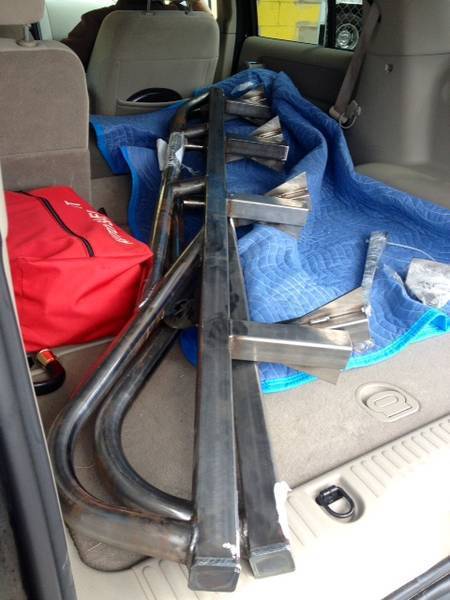 Got my Relentless Fab Hybrid weld on 2 piece with kickout sliders LineX'd.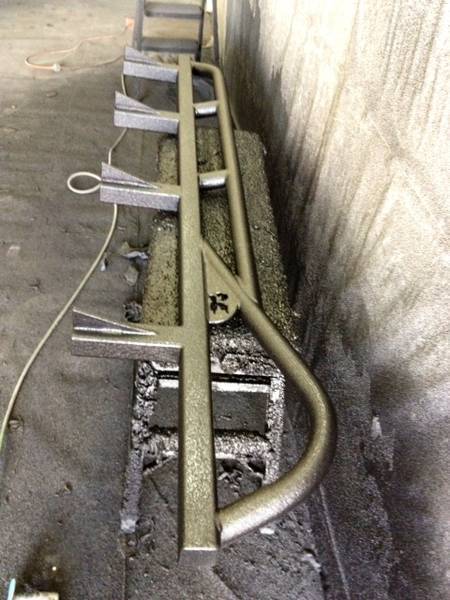 Except he coated the ends, and I had to have those welded, so after 2 hours of work I had the ends stripped (if you have to do this use a hot knife let cool and then peel off whole)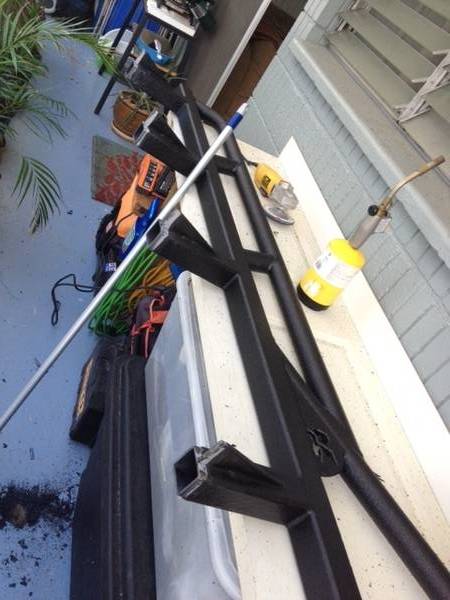 Took them to a local fabricator/welder, Plan B Fabrication out of Kaneohe to weld on my sliders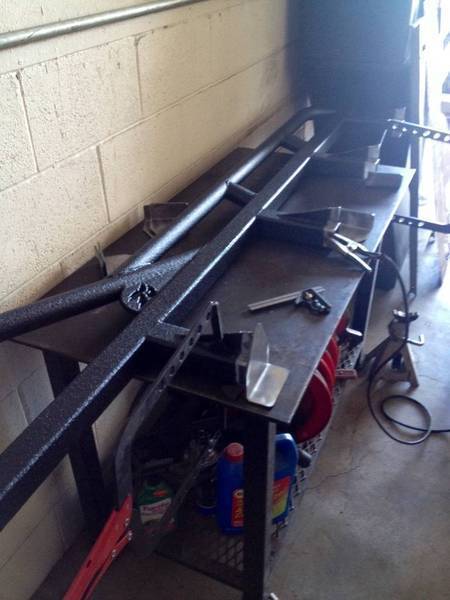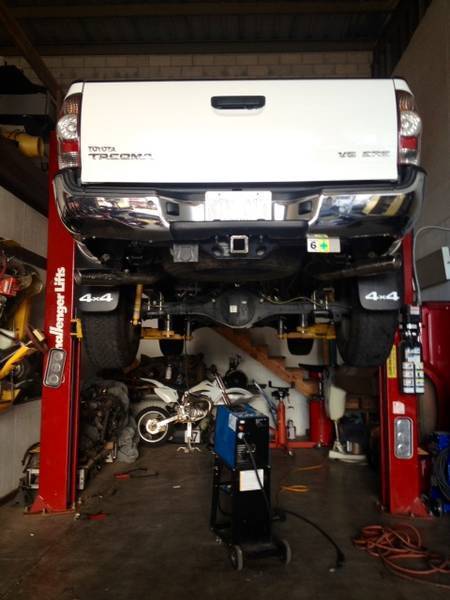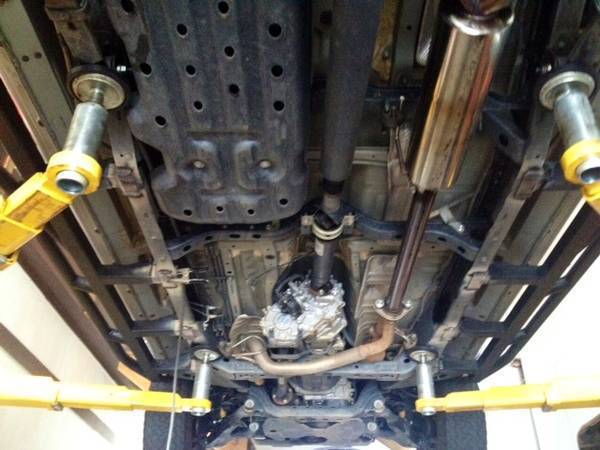 All welded on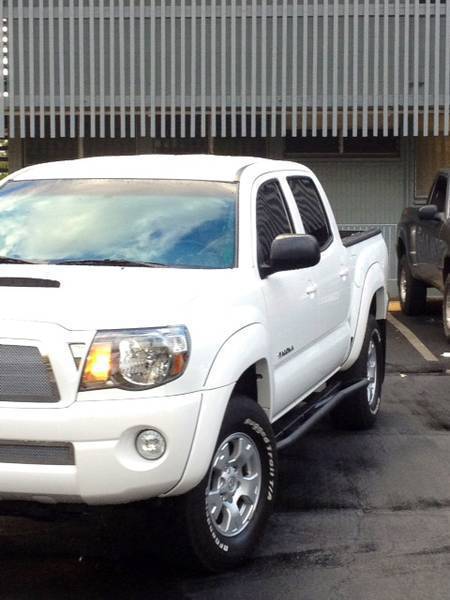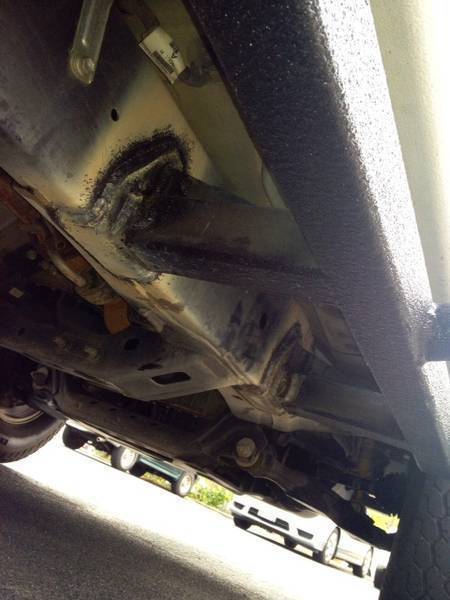 Sticks out a little far but haven't put on my lift or tires yet, no more door ding worries though!
And finally the lift install begins, had been waiting on "The Parts Whore" (A part dealer on TW), who took 3 months and 2 weeks to fill my suspension order one part at a time (Not Happy, but different story).
Here is my spare room for the last 3 months (unhappy fiance)...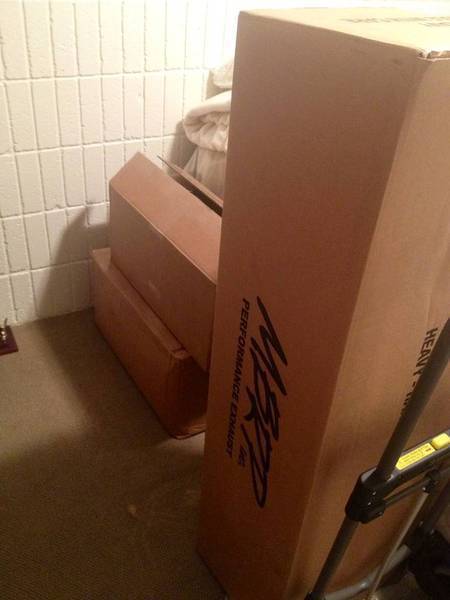 Using my sisters garage, all by myself for a weekend I installed a 3" All-Pro Leaf Pack, All-Pro U-bolt flip kit, 2.0 Fox Piggy back rear shocks, 2.5 King Coil over w/ remote reservoir and Total Chaos UCA's.
Old and new (huge difference)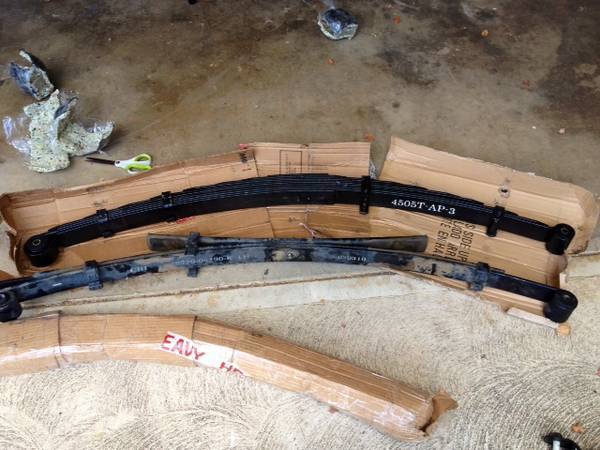 Finished rear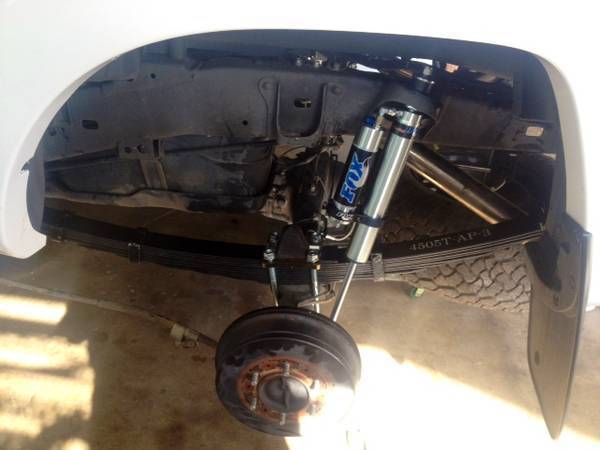 Started the front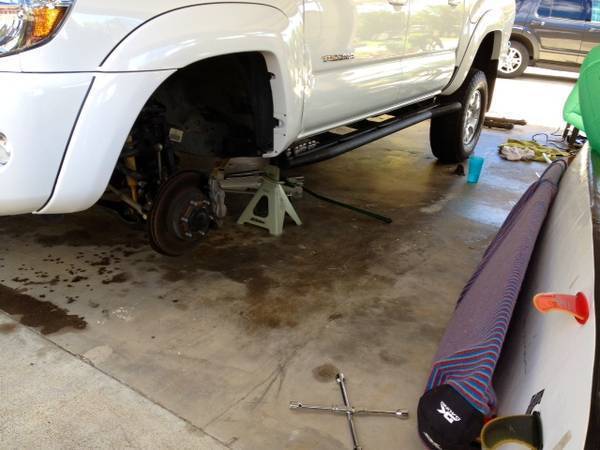 Stock vs King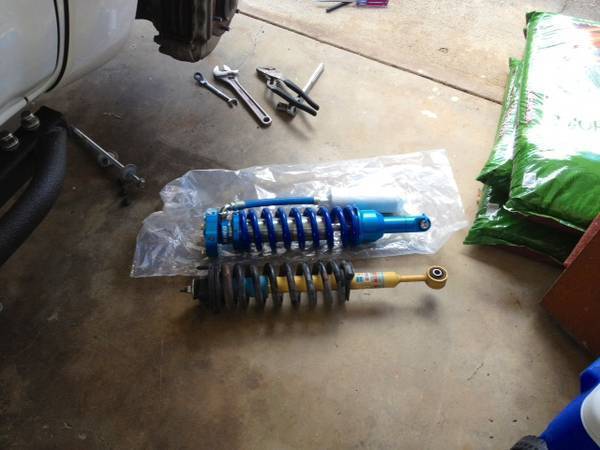 Installed everything but the UCA's which were supposed to have gotten in 8 days prior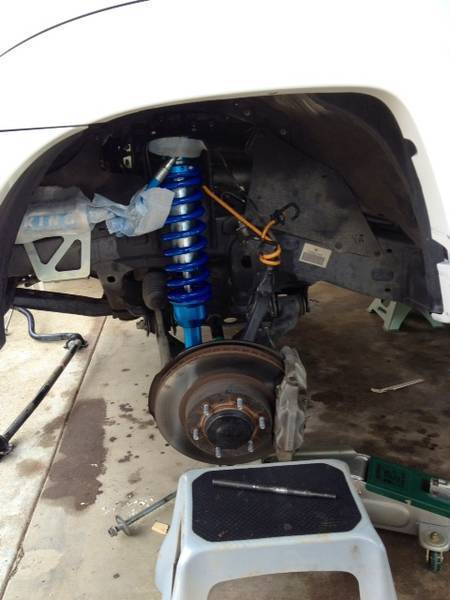 UCA's arrived finally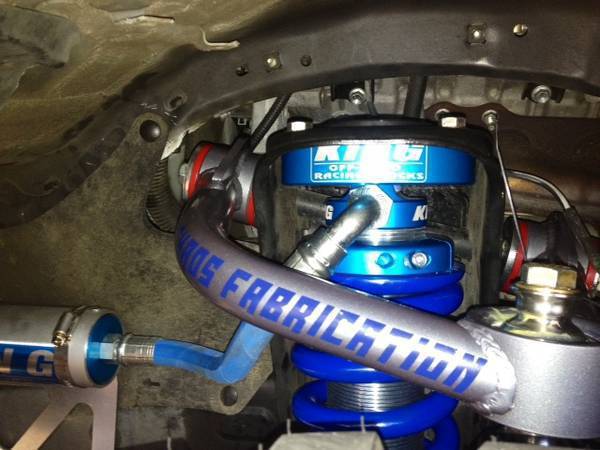 After getting the suspension completed I went to get my new wheels and tires I ordered a few months back. Mickey Thompson Classic Locks Polished 17" w/ 4.5" backspace and BF Goodrich KM2's 285/70/17's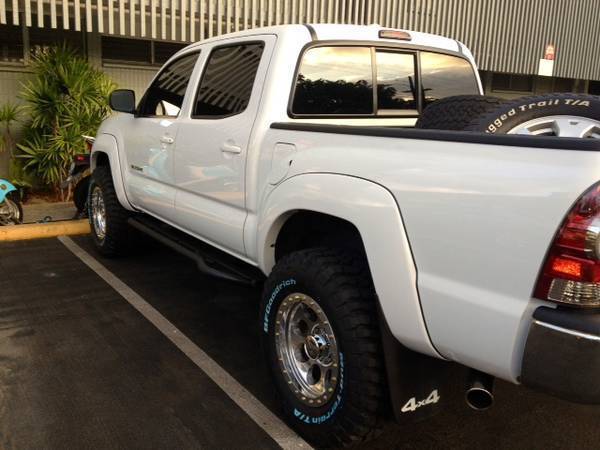 stuffed in there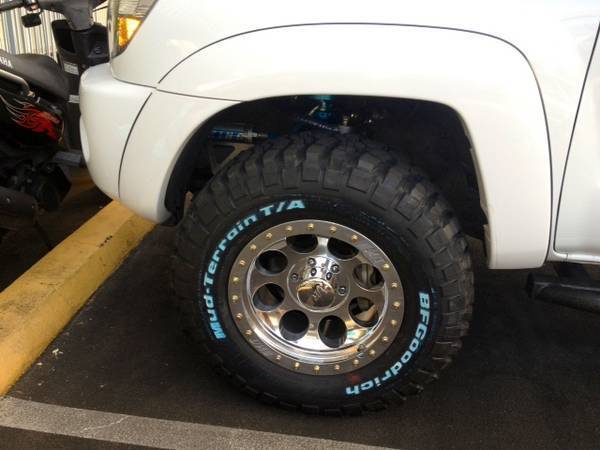 Had a lot of rubbing, so I needed to do the Cab/Body mount chop and some trimming, you can see where it was already rubbing just from my drive home.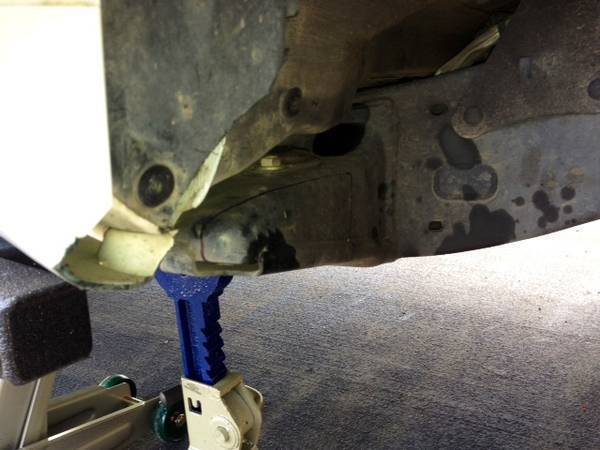 finished but still got quite a bit of trimming left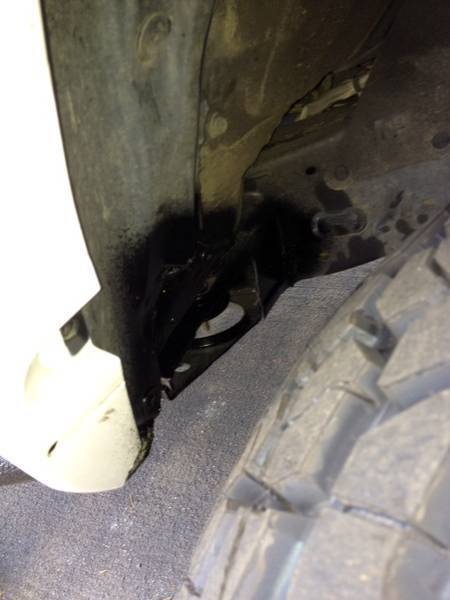 Next on my list is cranking up my Coilovers another inch and a little more trimming for when I'm full wheel lock in reverse and using my caliper paint kit plus finish painting then installing my BAMF LCA skids. These things are stuffed in there...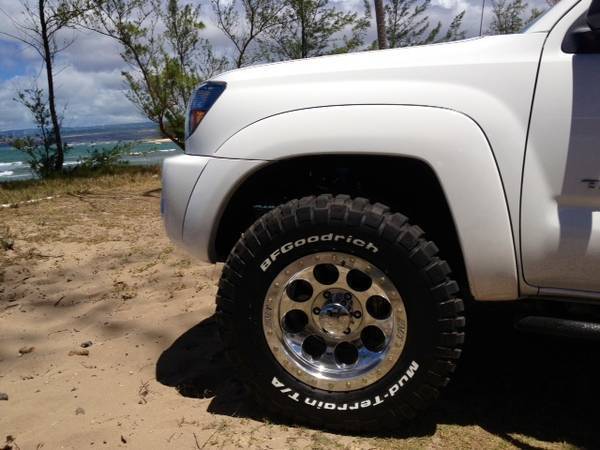 First some tailgating though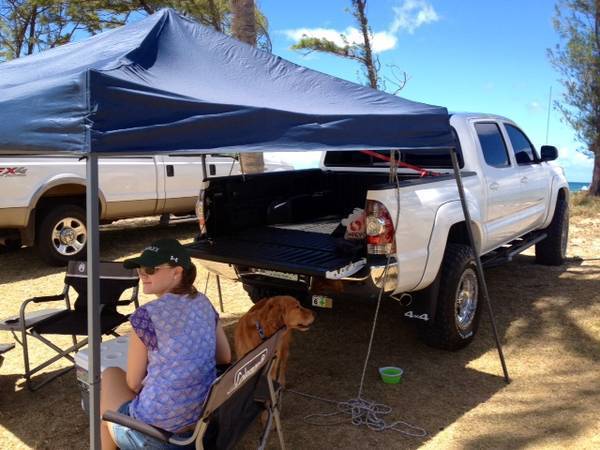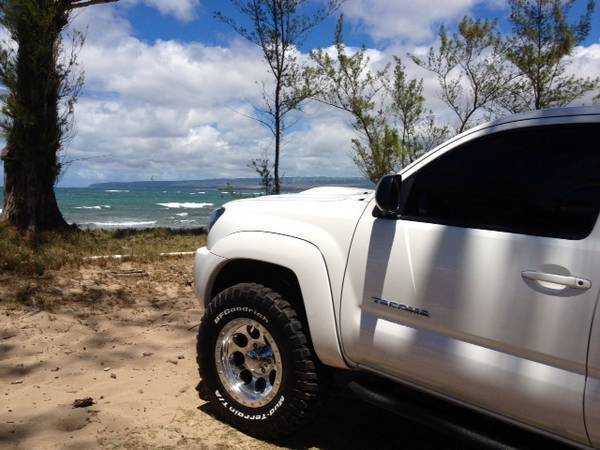 Just polished and painted my BAMF LCA Skids. Clear coated the polished part and the blue BAMF is a metallic that matches my King Coilovers almost perfectly.
I know these are armor but I only really go in the sand, and I'm big on the looks of my truck.
Just got my Relentless Fabrication Armor and had it spray lined at Pamalu Liner in Honolulu.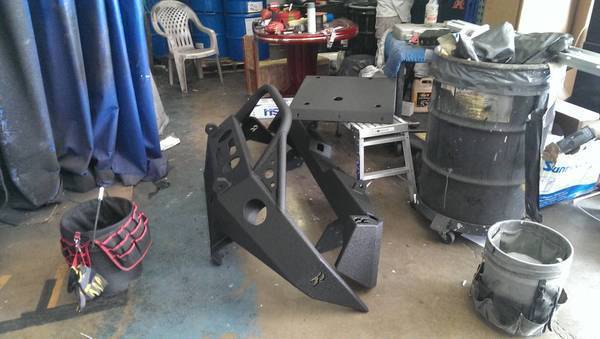 Installing my Relentless Fabrication Aluminum Front Bumper and Relentless steel IFS Skid was definitely a 2 man job and not a 1 hour ordeal.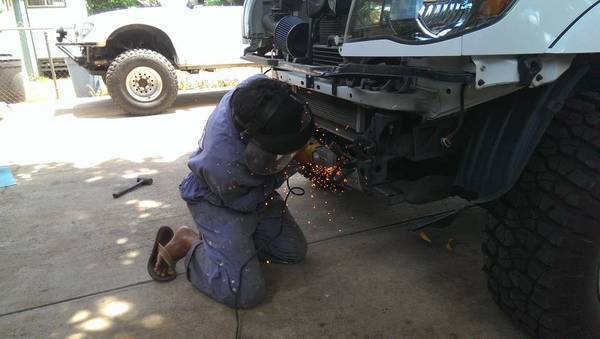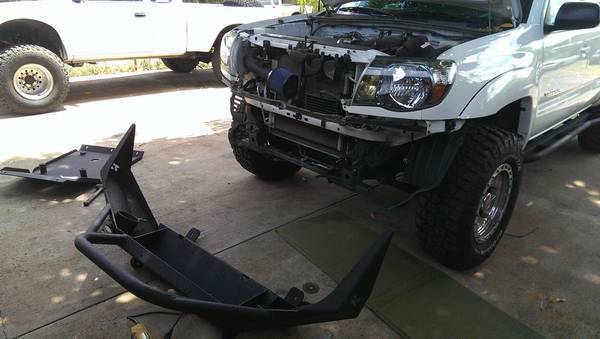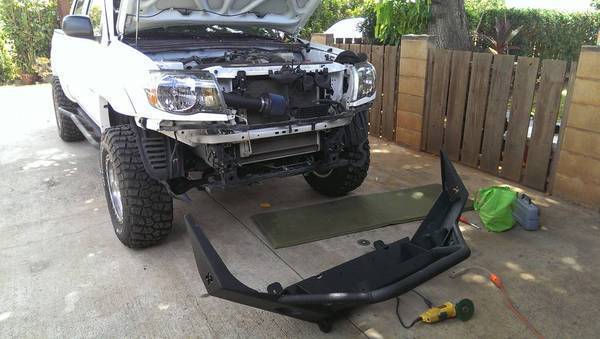 Finished product.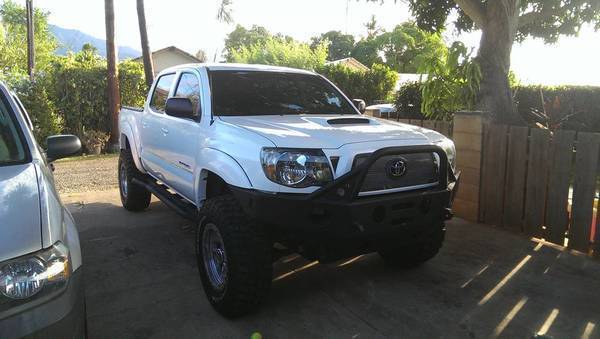 This holiday weekend I stalled my BAMF LCA Skids. Thought it was gonna be easier than expected, that has become standard operating procedure.
Had to trim my LCA Skids then A tiny bit of trimming on my IFS Skid.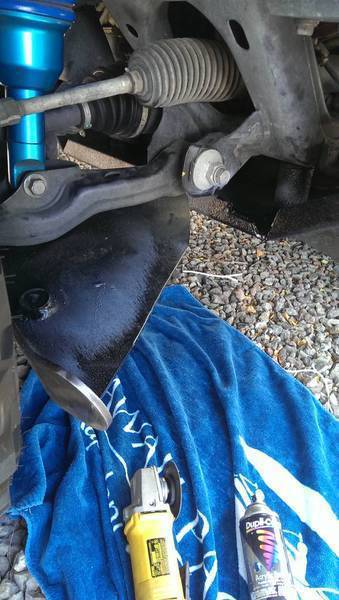 This is where I cut into the IFS Skid for clearance on the upper circular part of the LCA Skid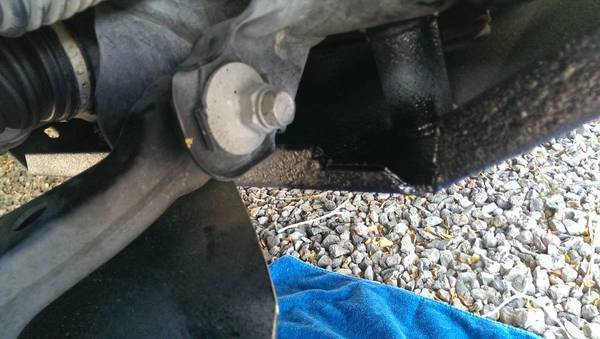 This shows the over lap issue before I trimmed the LCA Skid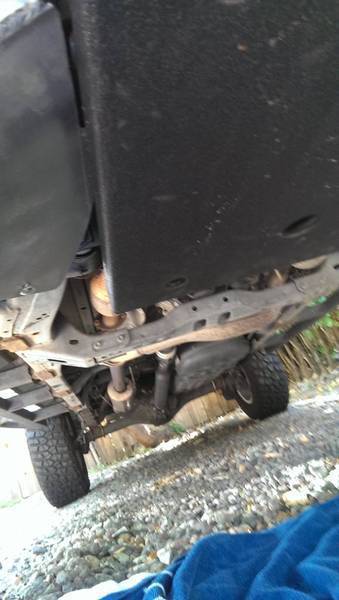 This is what I had to trim.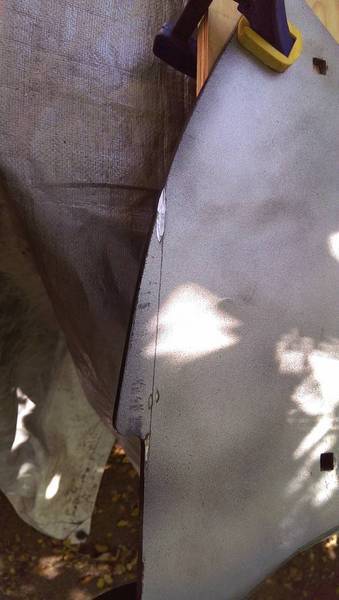 Finished!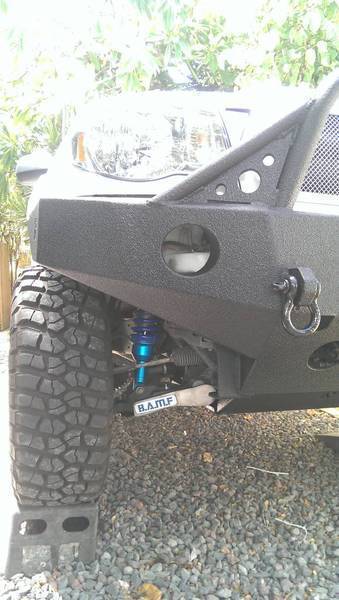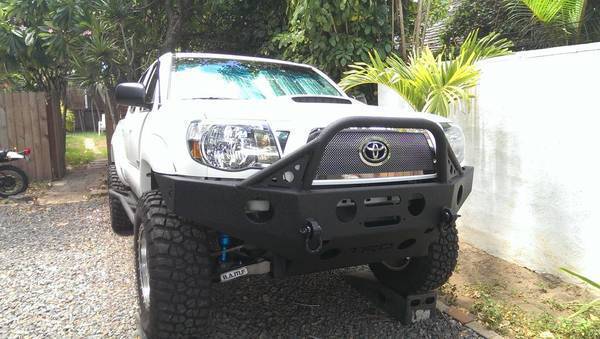 Rear bumper install, pretty easy...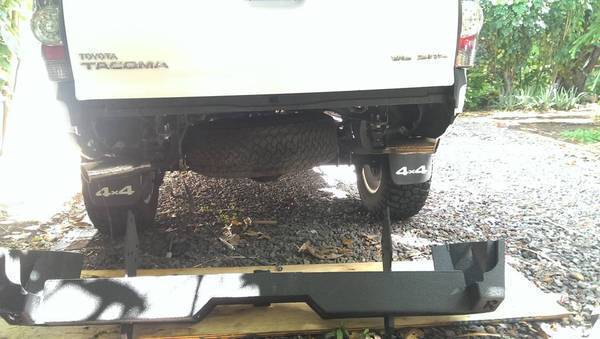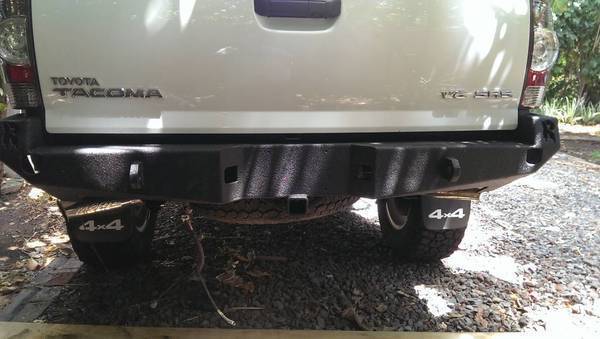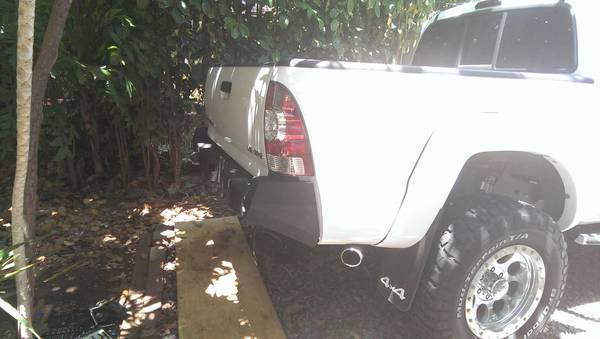 So I got a promotion.... But I'm headed off to D.C., bitter sweet. This is poor Tico getting loaded onto the flatbed, at least she will get a chance to finally do some real 4wheelin...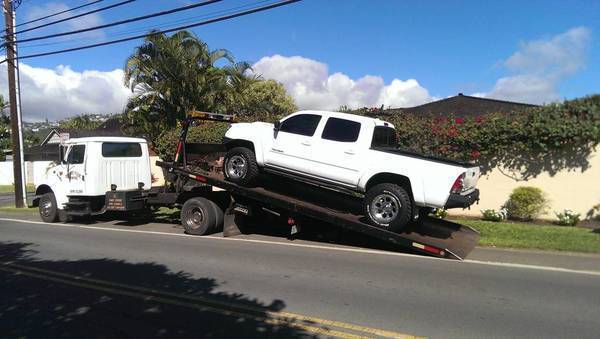 So I will be updating this as I go, if you have any questions or advise feel free to post or PM me.
Aloha,
Koi