I got jealous of all of the build pages, and thought I would start my own.
So here we go.
I own a 2006 4.0 L, Double Cab, Short bed, Tacoma w/TRD Offroad Package, and I love it.
I don't have any photos of my truck when it was truly stock, but here it is before I did anything major to it.
I had already installed the grill guard on the front, and it is very strong.
I bought this particular guard because the bend in the plates go well with the lines of the front grill.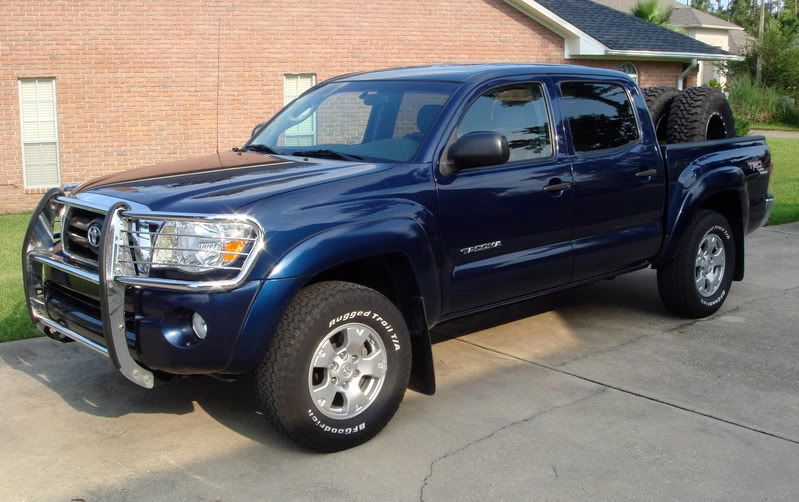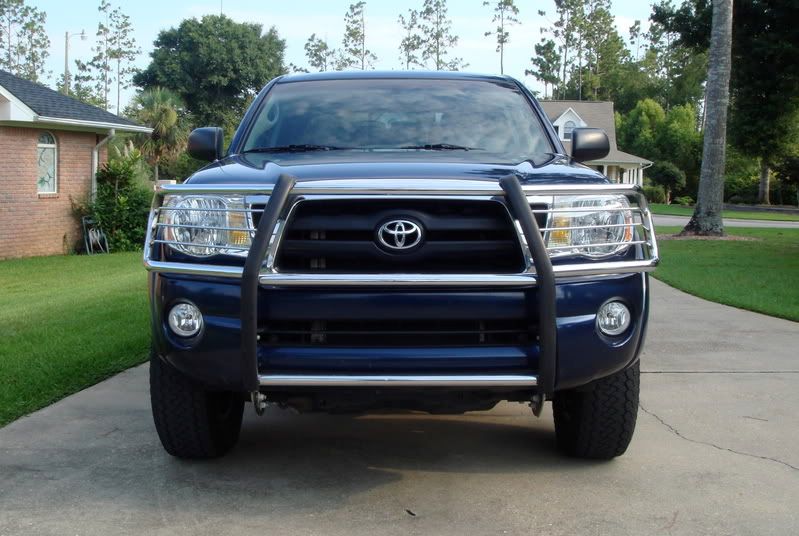 You can see in the first photo that I was about to go get my lift and my wheels and tires done, because it is all in the bed of my truck.
I was so excited.
I went from my stock tires to Toyo Open Country M/T 285/75R16.
Wrapped the tires around Eagle Alloy Series 185 wheels.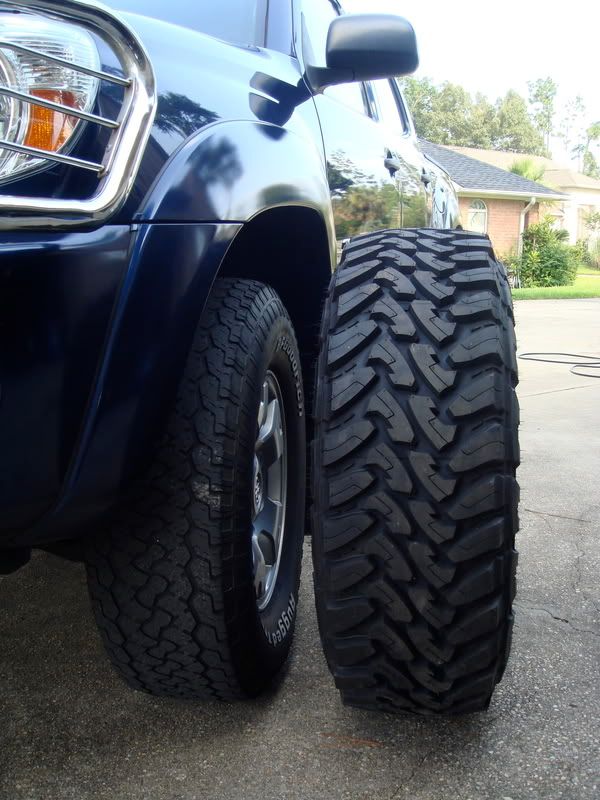 ...And here is what they look like on the truck.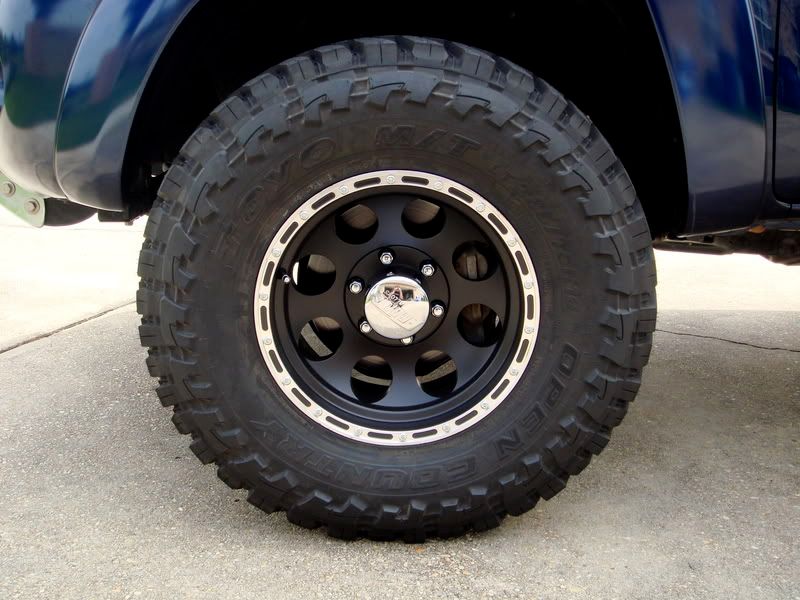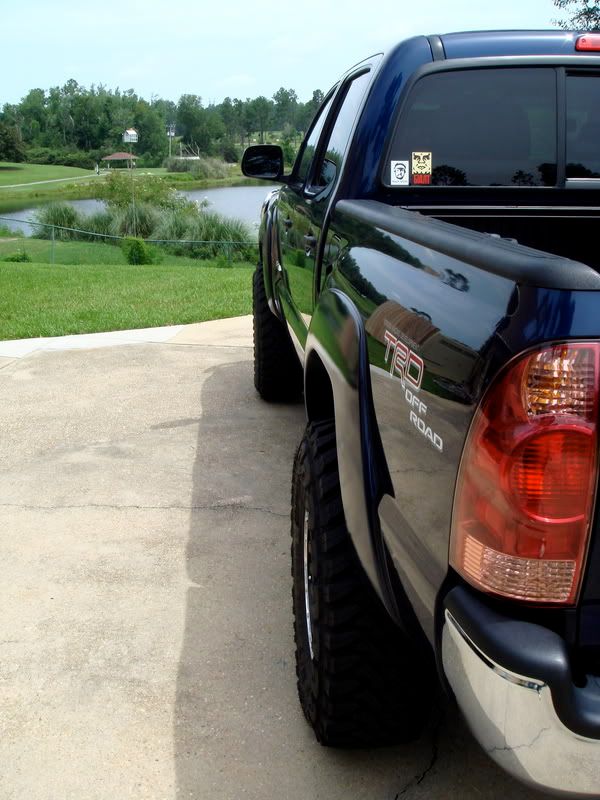 I talked with a few people about different lifts, and what companies were truly reliable. I found a guy who installs about 95% of the lifts on trucks, including the beach rescue F250's here in Pensacola, Florida. He suggested to me the Skyjacker struts and shocks. So, I ordered a new front strut, and kept the stock coilover.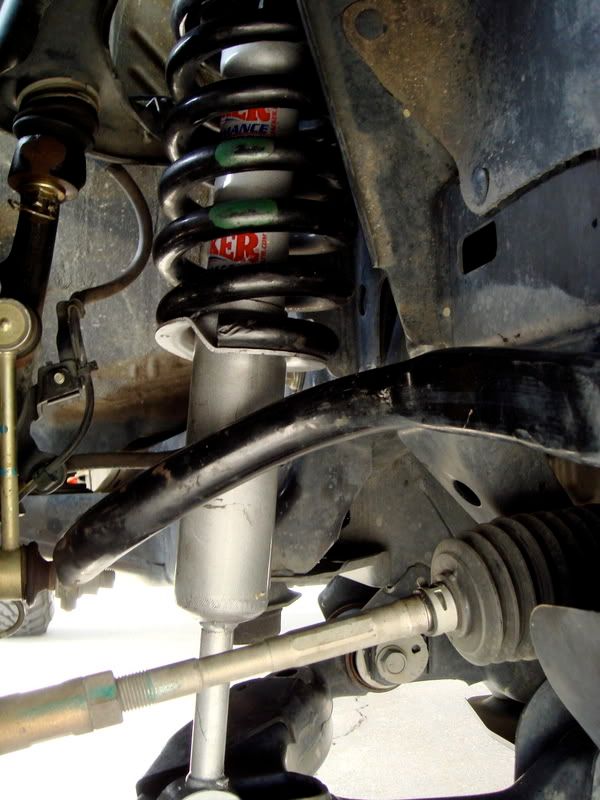 I also got new Skyjacker rear Hydro 7000 Shocks, and the Add-a-leaf.
Altogether, it makes a great smooth ride. Which is surprising because of the meatiness of the toyos.
...
Then I went ahead and de-badged the tailgate, and it looks much cleaner.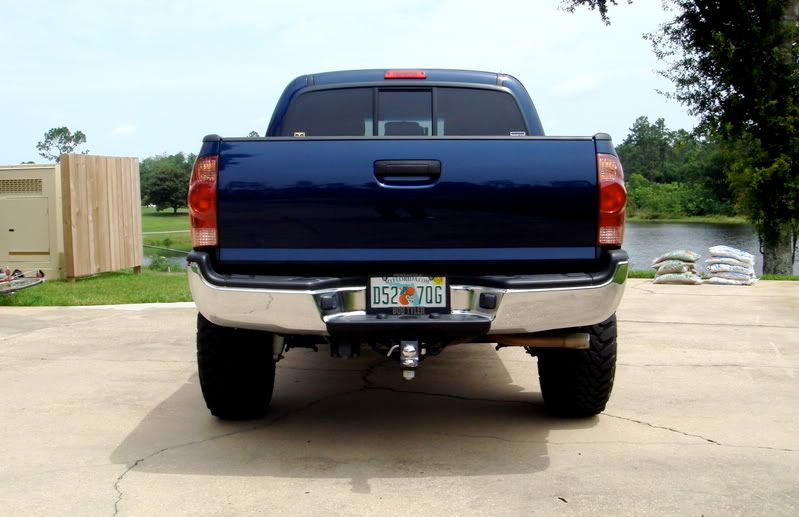 Scosche
designed a great double din dash conversion, so I bought one, and also picked up a Pioneer AVIC-D3 head unit. It has a fantastic GPS navigation system, and it has the capability to play just about every medium of music there is. I wired up a handy ipod cable under the console.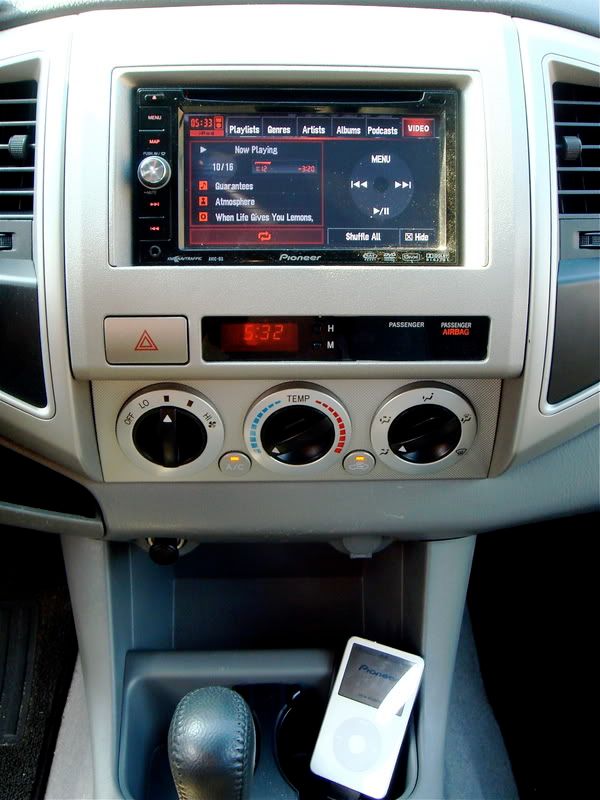 Went to Best Buy and bought myself a new Viper 5900 alarm system w/remote start. It's pretty handy during the summertime when it's 100 degrees outside. I can start my truck from inside my house, 10 minutes before I leave, and it will be nice and cool when I get there. I suppose the same will apply if I move up north, with the cold.
The alarm is great too. It will let me know if the alarm is going off, on my remote, from about a mile away. It also tells me what kind of alarm was set off(Hood, door, if someone hit my truck, etc.)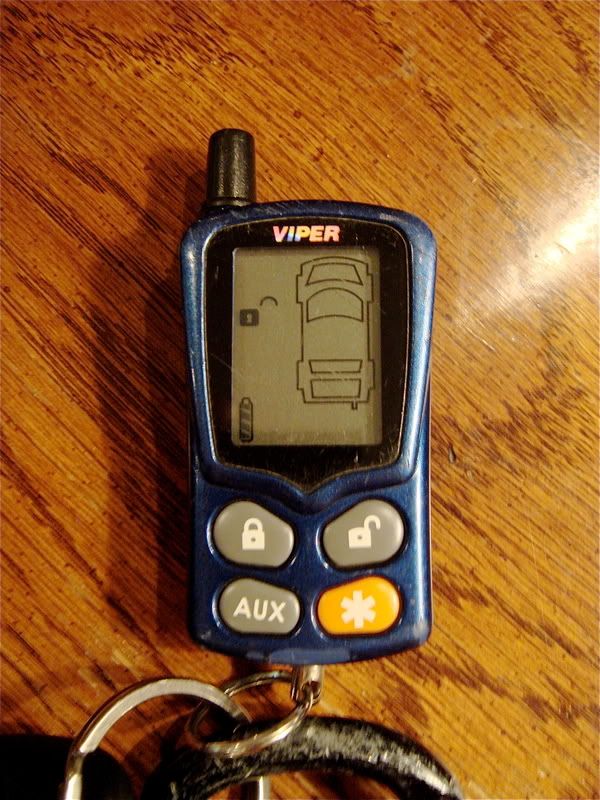 I saw a couple threads on here about painting the engine cover, so I thought I would give it a whirl.
I think it turned out pretty well.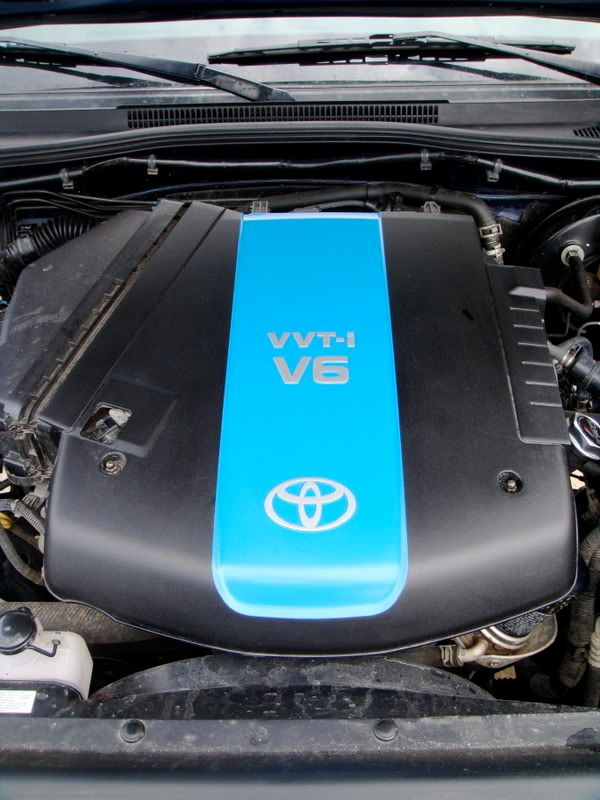 I went and picked up the Oil Filler Cap from toyota. It's much nicer than the cheap original plastic.
......to be continued