2010 Toyota Tacoma TRD Sport Access Cab SWB
You know, I never used to be a truck guy, let alone a lifted truck guy, but since finding TW when I got my truck ive loved every second of it and I love doing cool visual / cosmetic mods and keeping a clean build. I enjoy seeing and reading about all of the other awesome trucks on here, and ive learned alot, so I think its time to share and post up this thread about what ive done to my own ride.
1-17-15 PAID OFF! YAY!!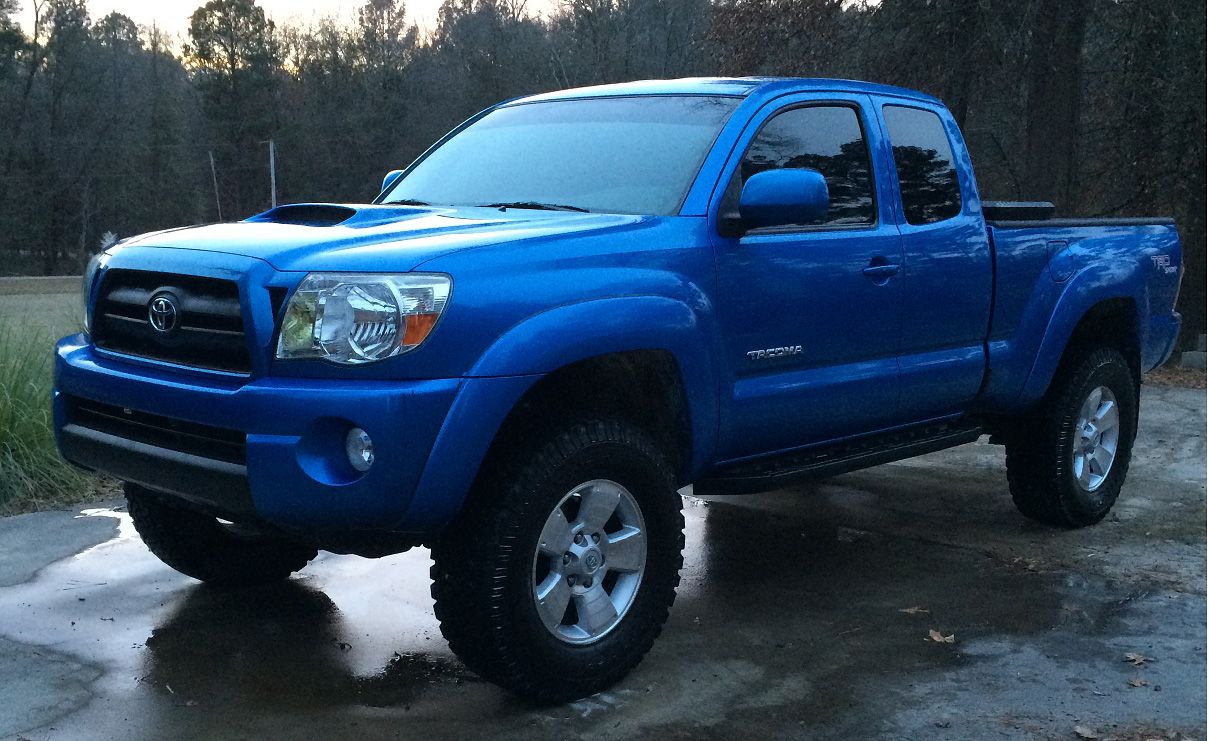 6-9-14:
Just after lift was complete: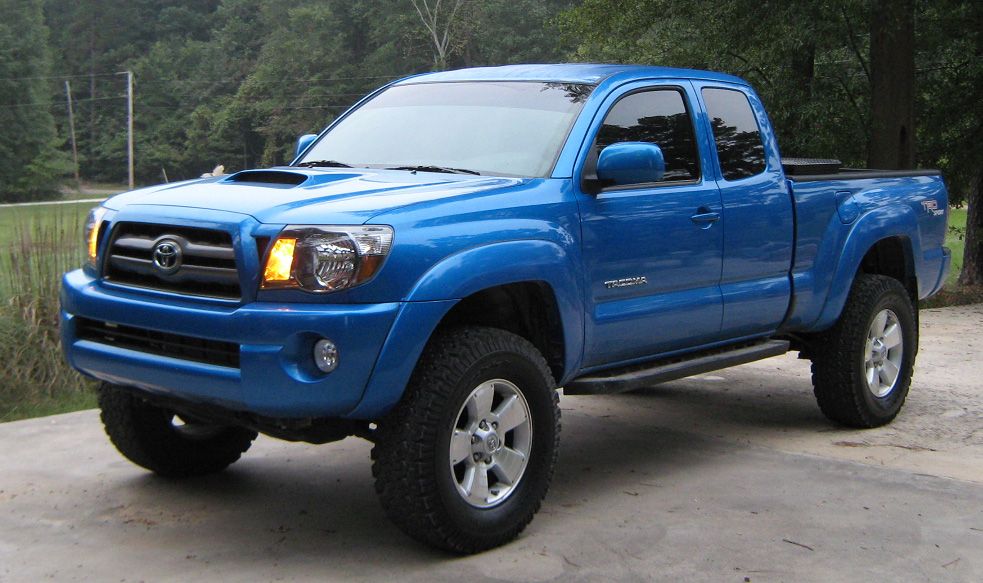 9-28-12 Lift Complete! It took 3 months from planning to end, but today its finally done!
Special thanks to Bret (BulletToothTony) and Mr OZ-T for taking the time to answer my questions and help steer me in the right directions.
===
FRONT SUSPENSION
> OME 90000 NitroCharger Sport FrontShocks
> OME 885 Coils - no top plate spacer
> Light Racing UCA
> Swaybar Relocate
REAR SUSPENSION
> OME N182 NitroCharger Rear Shocks
> OME CS047 Dakar Leaf Spring Set -coated with ez-slide
> OME FK29 Driveline Carrier Bearing Drop
WHEELS & TIRES
> Stock Sport Rims
> LT 285/70R17 BFG AT T/A KO
> 1.25" Spidertrax Hubcentric Spacers
EXTERIOR MODS
> UWS Tool Box
> Plasti Dip Black Lower Bumper & Grill
> TRD Mudflaps
> OEM Running Boards
> Tailgate Security Mod
> Tailgate Debadge
> OEM non-smoked replacement headlights
> short radio antenna
> oem bed mat and bed cargo net
INTERIOR MODS
> SWB Wet Okole Seat Covers & Armrest Cover
> OEM TRD Off Road Mats
> '12 OEM Shift Knob
> Door armrest mod w/ wet okole neoprene material
> 3M carbon fiber wrap on window controls, door pulls.
> Salex Console Organizer
> rear window security bar
> 20% Tint
> Painted Engine Cover (+5 hp)
FUTURE MODS FOR 2015
> Pioneer 4000nex stereo
> swap to 12+ style steering wheel
> custom cluster faceplate w/ led mod
> swap to 12+ style vent and radio bezel and lower center console.
> 3M carbon fiber wraps on: column handles, radio bezel, shift bezel, overhead console.
> Black Carpet / Black Headliner
> interior light led's
> flux capacitor
> hover conversion & mr fusion
Pics in post below