2010 Toyota Tacoma TRD Sport Access Cab SWB
Ive had Tacomus Prime (
TM)
for two years now, andI still get exicited to drive him each day. I found this forum about the same time, and im glad I did, you guys have been the most helpful and honest people ive found on an internet forum, and thats saying something. I enjoy seeing and reading about all of the other trucks on here, and ive learned alot, so I think its time to share and post up this thread about what ive done to my own ride.
6-9-14:
Just after lift was complete: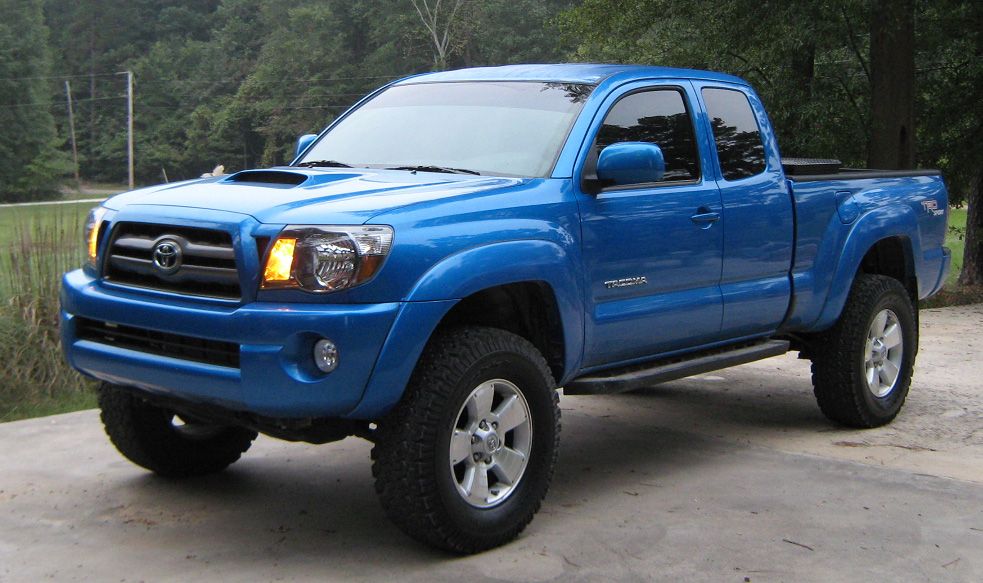 9-28-12 Lift Complete! It took 3 months from planning to end, but today its finally done!
Special thanks to Bret (BulletToothTony) and Mr OZ-T for taking the time to answer my questions and help steer me in the right directions.
===
FRONT SUSPENSION
> OME 90000 NitroCharger Sport FrontShocks
> OME 885 Coils - no top plate spacer
> Light Racing UCA
> Swaybar Relocate
REAR SUSPENSION
> OME N182 NitroCharger Rear Shocks
> OME CS047 Dakar Leaf Spring Set -coated with ez-slide
> OME FK29 Driveline Carrier Bearing Drop
WHEELS & TIRES
> Stock Sport Rims
> LT 285/70R17 BFG AT T/A KO
> 1.25" Spidertrax Hubcentric Spacers
EXTERIOR MODS
> UWS Tool Box
> TRD Mudflaps
> OEM Running Boards
> Tailgate Security Mod
INTERIOR MODS
> SWB Wet Okole Seat Covers
> OEM TRD Off Road Mats
> TRD Shift Knob
> Console Organizer
> 20% Tint
> Painted Engine Cover (+5 hp)
FUTURE MODS
> Door armrest mod w/ swb neoprene material
> Install Hover Conversion & Mr Fusion
Pics in post below