truck is sold. Makes me sad.
Found me an 85 FJ60 to wheel. No build for it yet. Check last page for updates.
60 build thread.\/\/\/
http://www.tacomaworld.com/forum/oth...ml#post9275489
This is how it all started.
Truck is a 2011 double cab short bed. TRD off road, 4wd auto.
I bought it brand new August of 2011, but being a dealer transfer, it had 380 miles on it. I really like the truck in stock form. Its very capable for a stock rig. After putting the truck belly in the dirt going through a creek, and hitting countless rocks with the skid plate and LCAs I knew a lift would have to be done eventually. Late July 2012 some punk kid didnt yield to the right of way, which was me. Luckily I saw it coming and was able to get almost all the way stopped, which saved the side of the truck and he only grazed the front bumper. After the adjuster looking at it and confirming it needed a new front bumper. I decided to go the plate bumper route with the insurance money. This meant I would need a lift, how convenient.
So thats where I am at for now. Stay tuned, it should get better!
I add pictures on Instagram too - skidooman56
As it looks today.
IMG_8692_3_4_fused
by
flyin' B photography
, on Flickr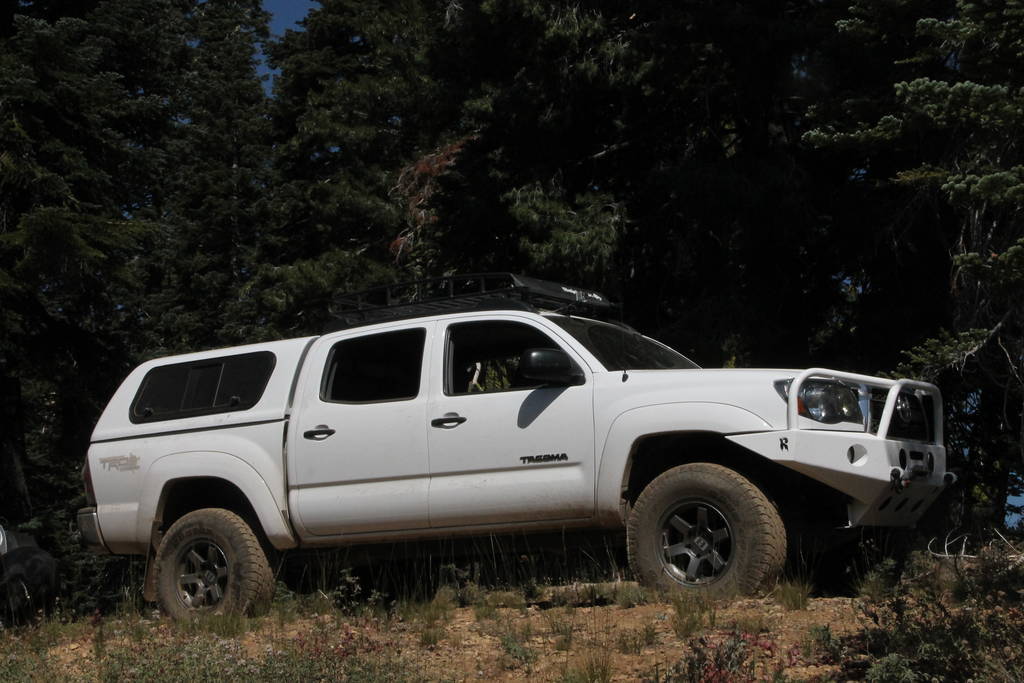 Mod list as follows
Suspension:
OME 885/9000 shocks.
Deaver AAL/N182 shocks.
Light Racing UCAs
Wheels/Tires:
265/75R16 Toyo Open Country AT
II
Level 8 MK6 in gun metal grey
Armor:
Relentless front bumper
4xInnovations
bolt on sliders
Exterior:
OEM roof rails
BajaRack
Andres devil horns
Plasti dipped emblems
Snugtop
Rebel - vented windoors.
Shorty antenna
Sockmonkey TRD expedition bedside decal
Interior:
Weathertech
digital fit floormats
Dashmat
15% front tint
Recovery:
ARB 3'x30' strap
TJM Stealth winch
48" Hilift
Hilift multi tool
Warn hitch shackle
Misc shackles and straps
Electrical:
Fog light any time mod
DTRL off(stealth mode)
LED bed lights
Lightforce Blitz 240s
Midland CB
Misc:
Rear diff breather mod.
Trailer plug relocation mod.
Ended up ditching this--My own bedrug mod.-
http://www.tacomaworld.com/forum/2nd...d-rug-how.html
OEM bed mat.
Coated rear leafs in graphite spray lube to stop the squeaking-didn't work.
The day I picked it up.
Wheeling the second day I had it.
Same spot as above after two years of owning it.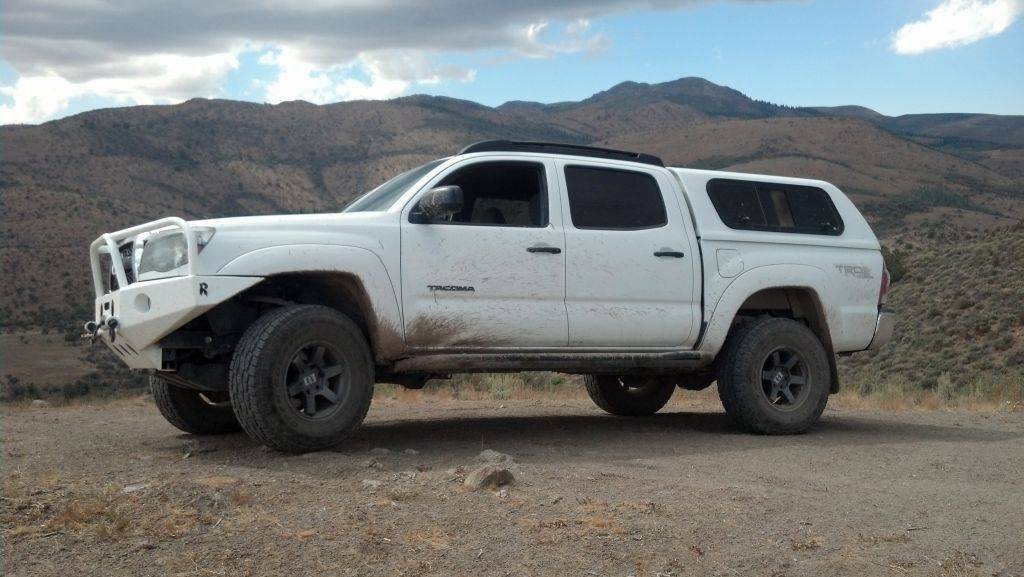 Dog approved
Rest peacefully Hank
. Go find them birds buddy.
Miss you Hank.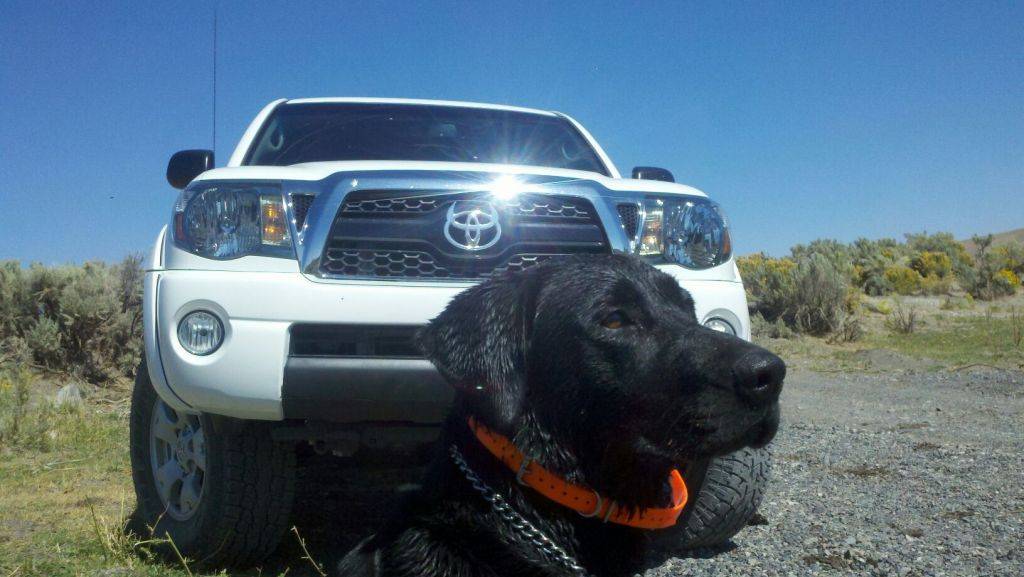 With the SnugTop Rebel with vented windoors.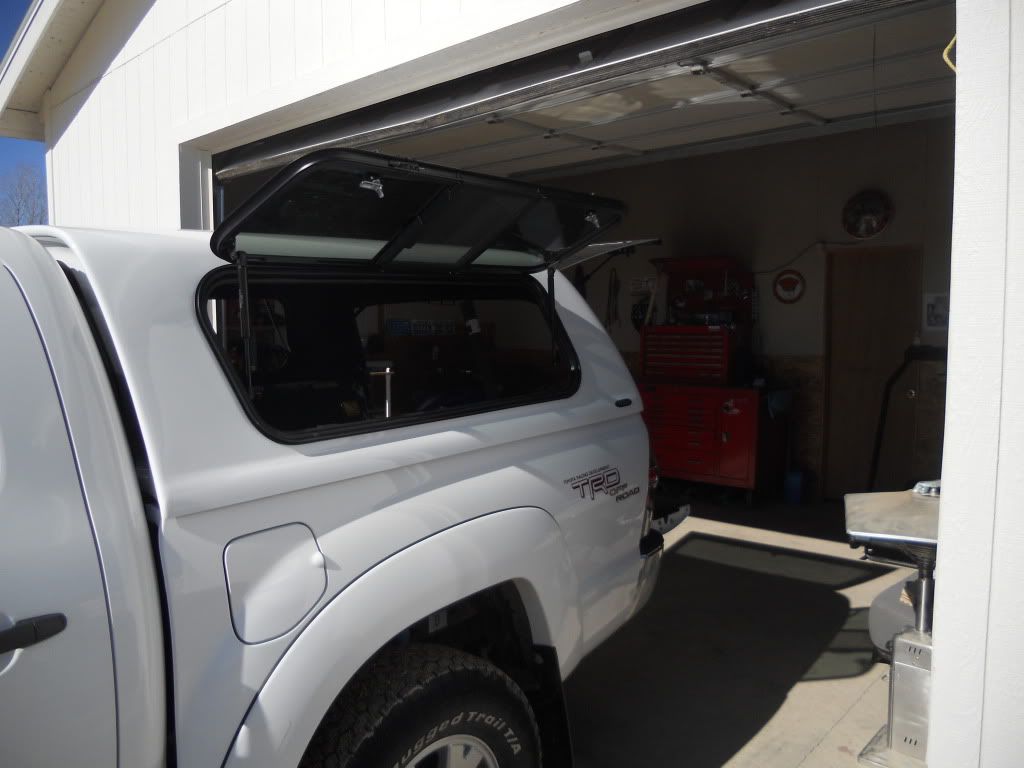 My bedmat mod-I ended up ditching this, it worked to keep the dogs from sliding around, but got horribly dirty. I replaced it with an oem bedmat.
Hauling the new toy home.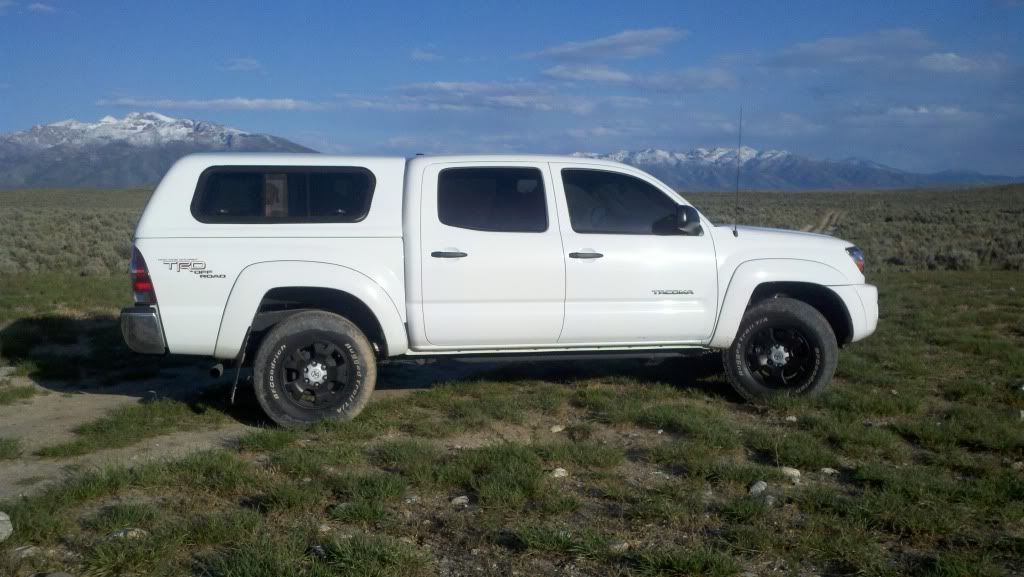 Here it is with the front lifted.
And with front and back lifted.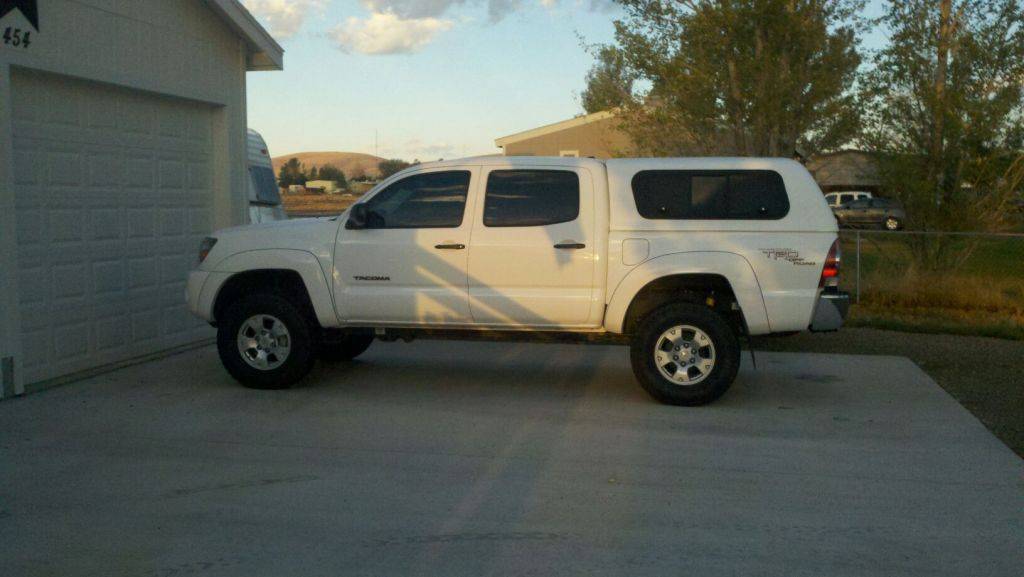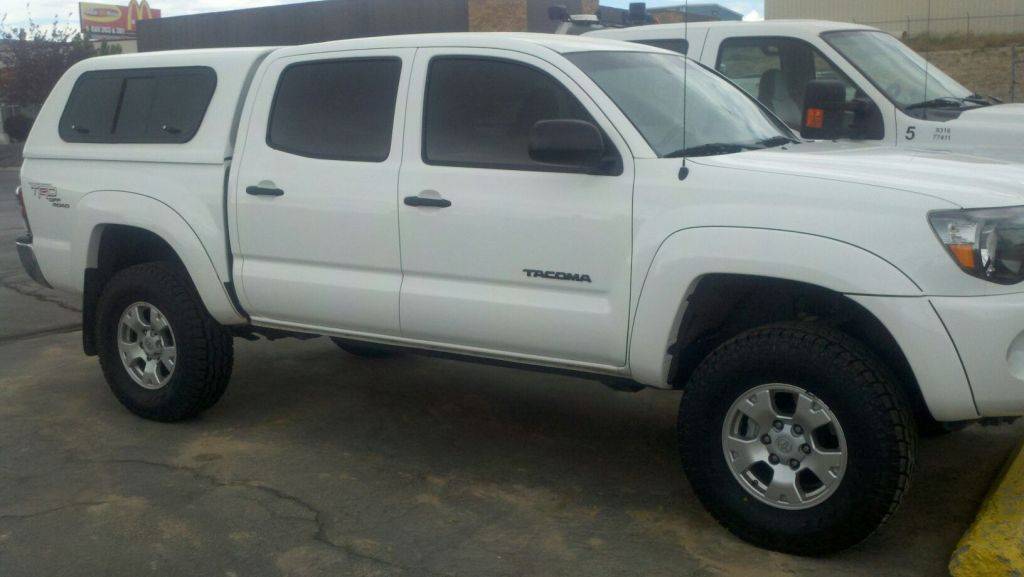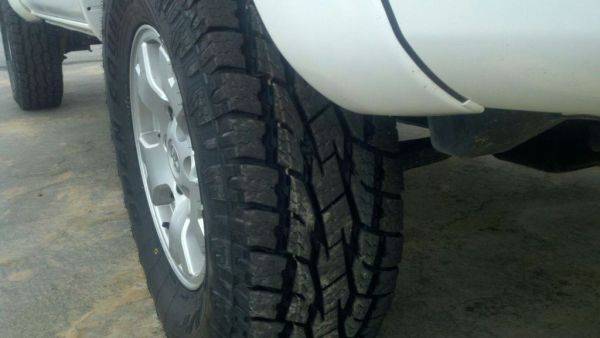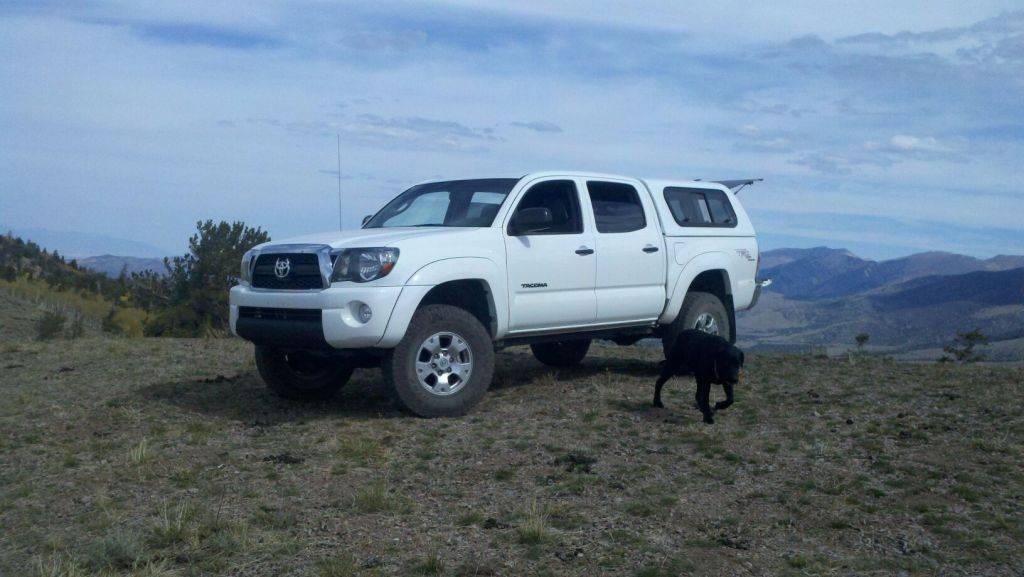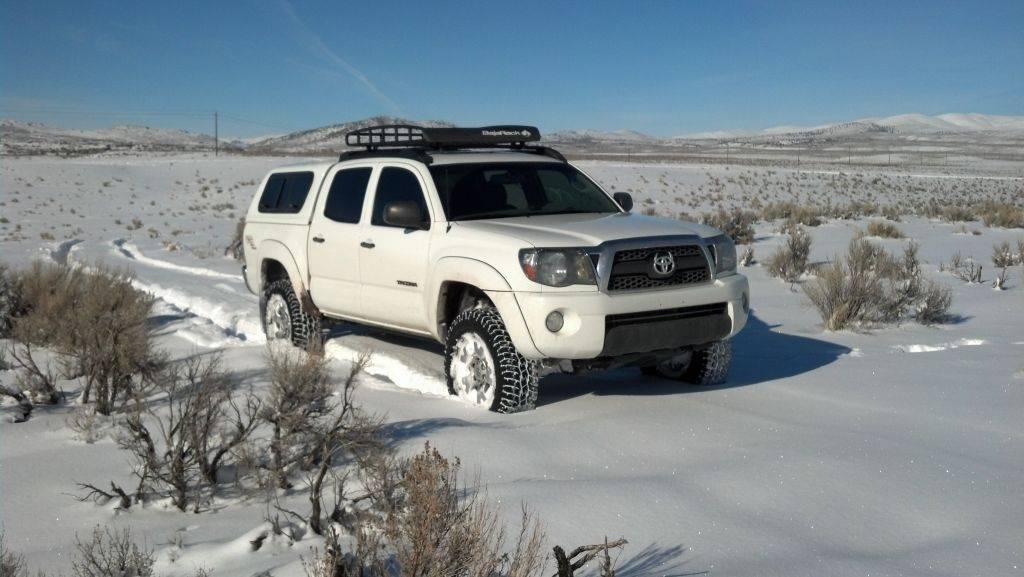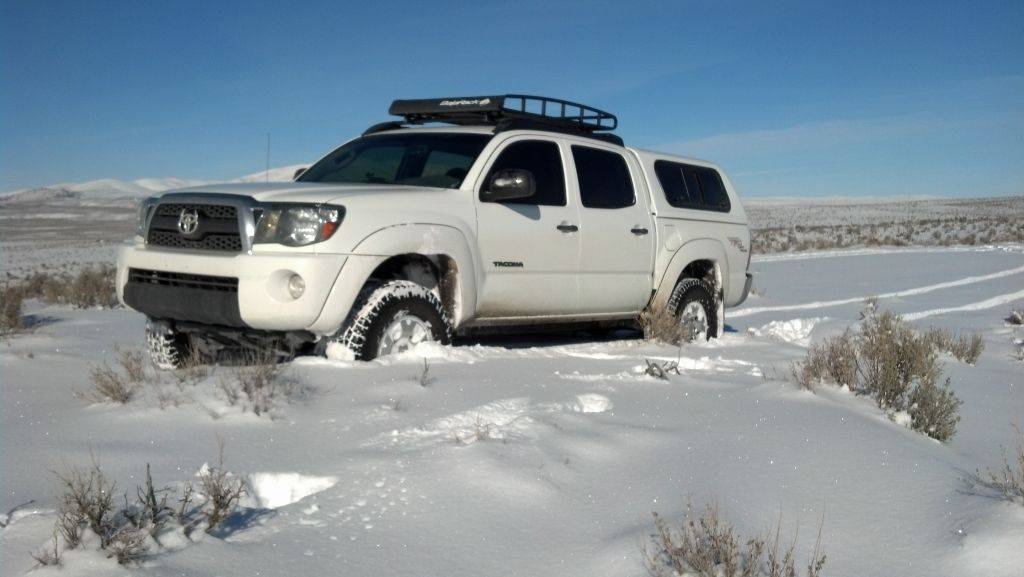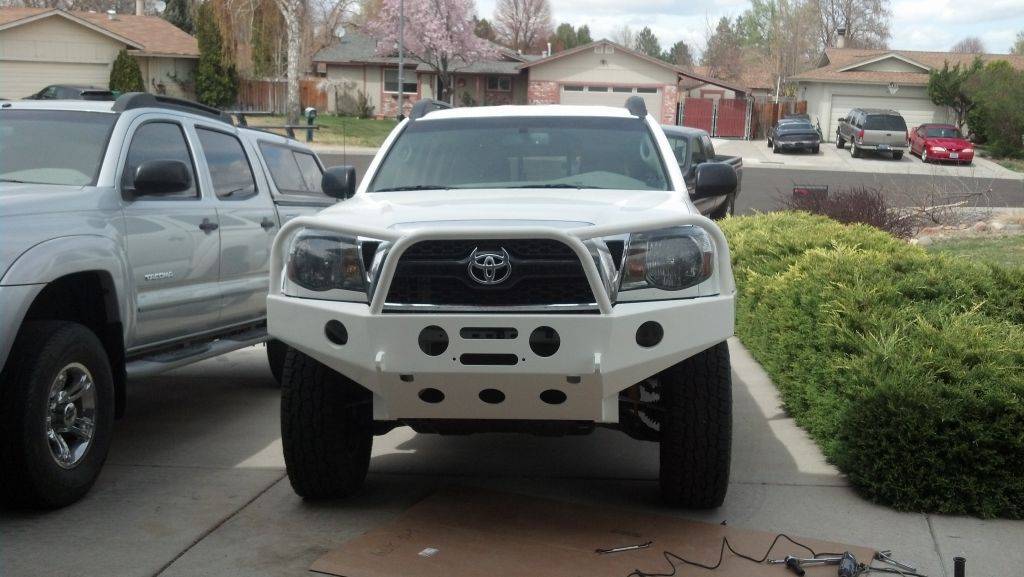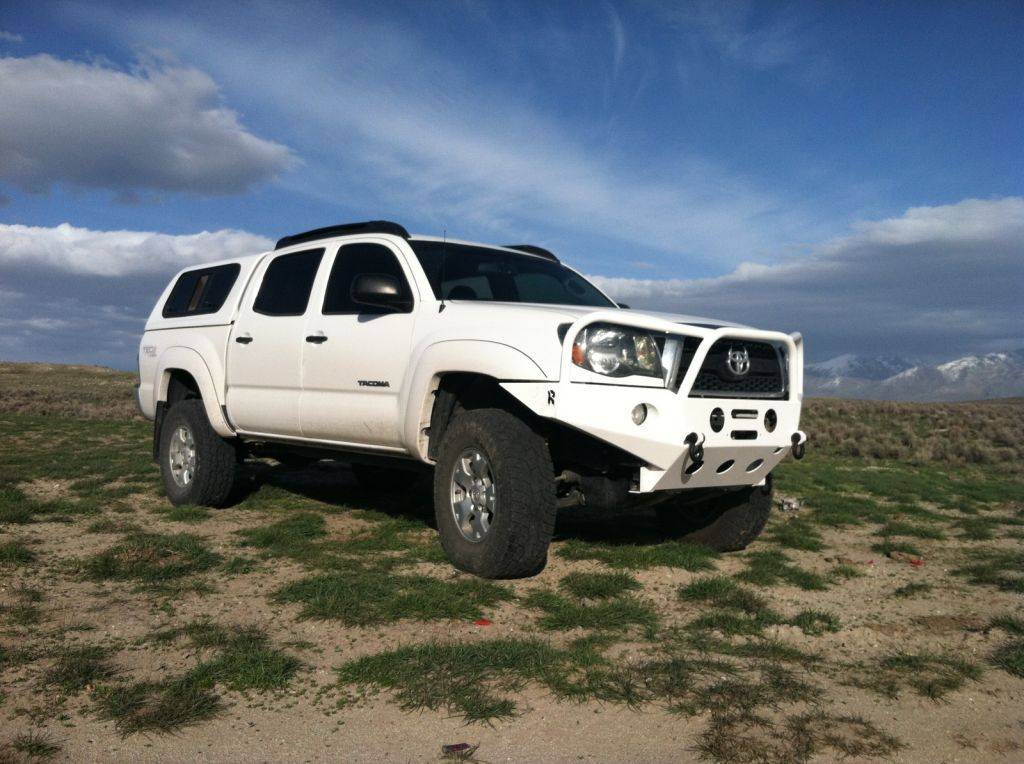 IMG_7414
by
tbrown6912
, on Flickr
A