As of 3-19-15 ish
Truck has new cv axles in now.
Skinkwerks HC rear bumper has been on order and being built.
Put a bestop super top on it and in process for making full length drawer system.
Need to paint grill colormatched again.
Going to repaint from bumper with some bedliner.
Probably missed something but not important
As of 10-02-13:
All the chrome is gone!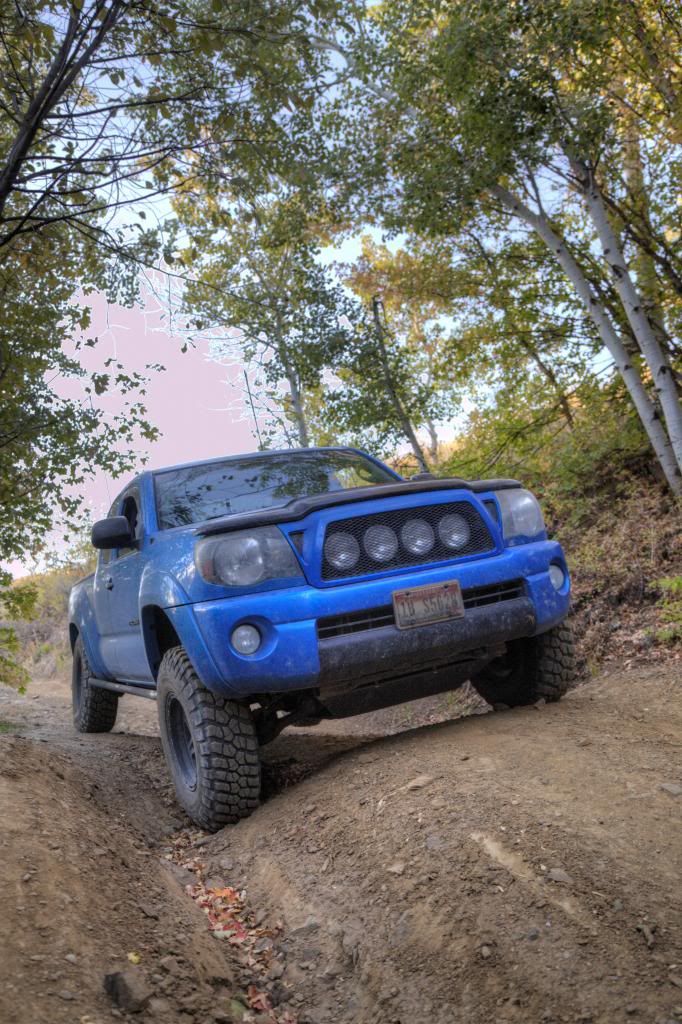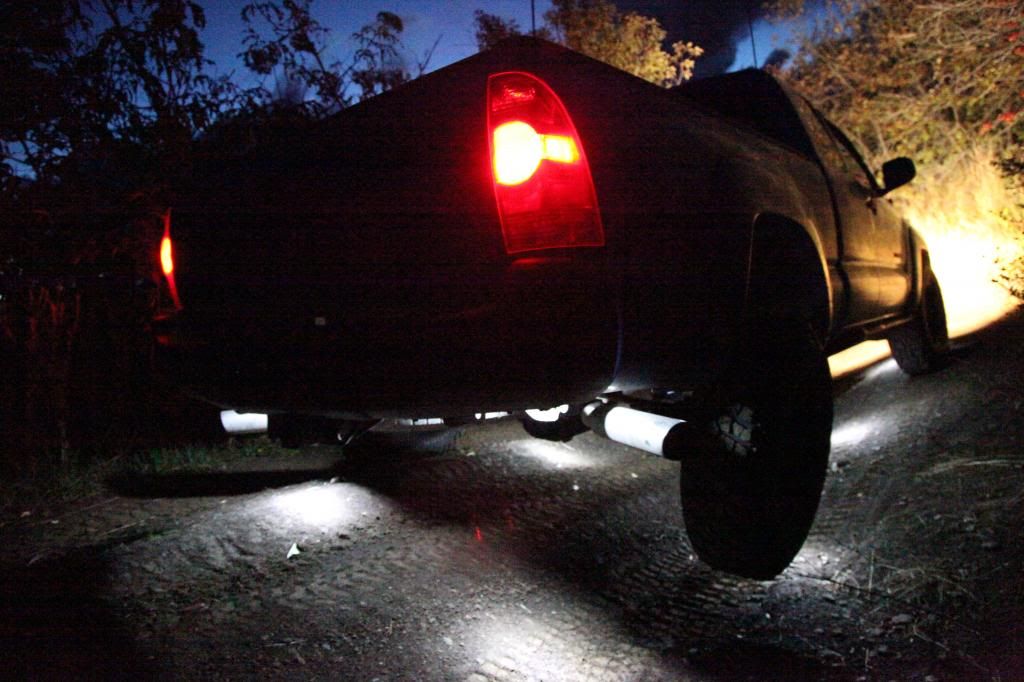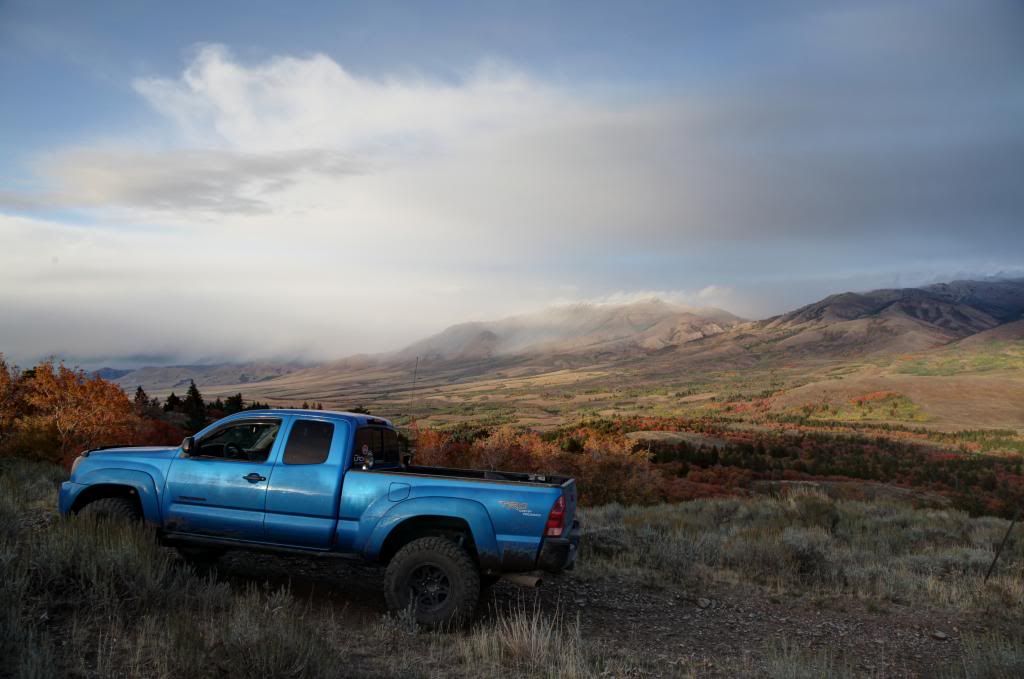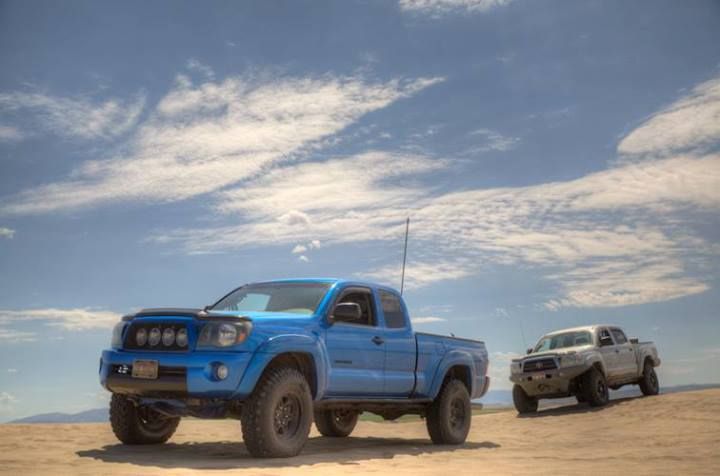 MODS:
255/85 KM2's
Variety of lights, rock lights and
KC lights
Sold the shell
Made my own rock sliders!
Installed
URD
MAF calibrator
Lots of pinstriping!
TO DO LIST:
Get the Skinkwerks front bumper on
Make my HC rear bumper
Suspension upgrade!!!!!!!!
Maybe gears and front locker
Maybe some boost down the road
Current pic is on the latest post or my sign pic
I got the truck at a fantastic deal and it had alot of goodies on it.It is a 2006 Trd Off-Road with the 4.0 and Automatic. I had to sell my firebird to get this beast.
Exterior
-
3 inch lift
-Raceline wheels plus stock wheels w/ snow tires
-Firestone Ride Rite Airbags
-Billet grill
-Chrome scoop
-Chrome double wipers
-skid plate
Interior
-Custom blue seat covers
Performance
-Trd intake
-Flowmaster Exhaust
Other
-Fiberglass shell with ceiling lights
-Carpeted bench kit
-Super dark tint all around
Both of my babies
When my parents brought it to my work after I bought it.
Then I had to take it mudding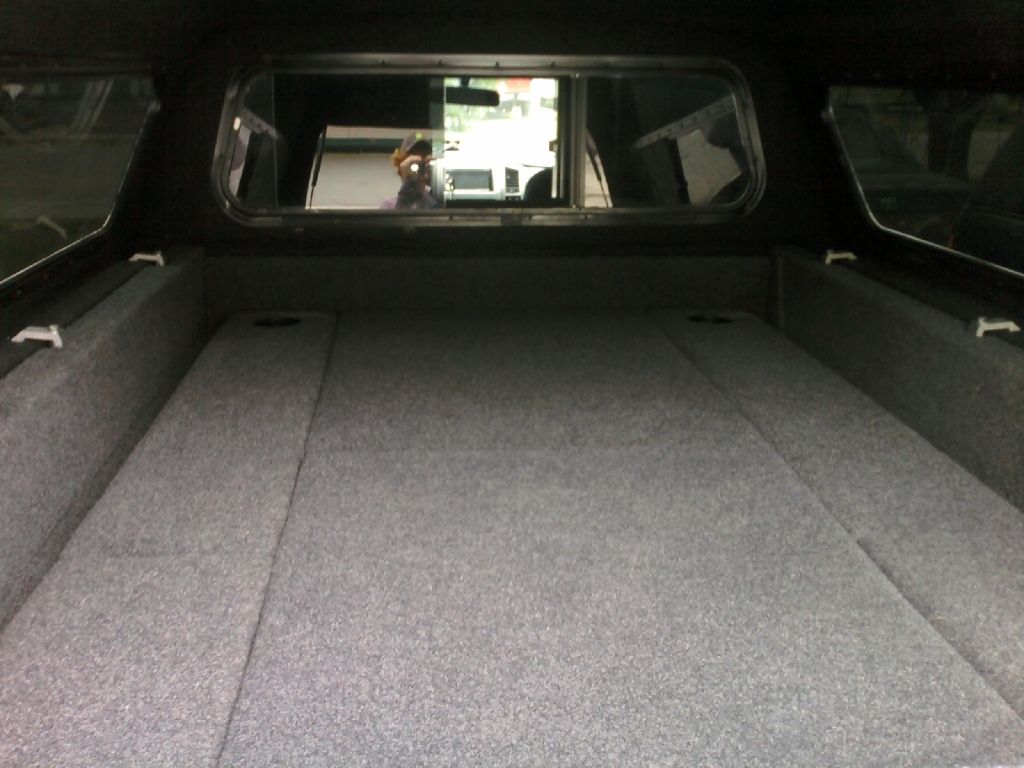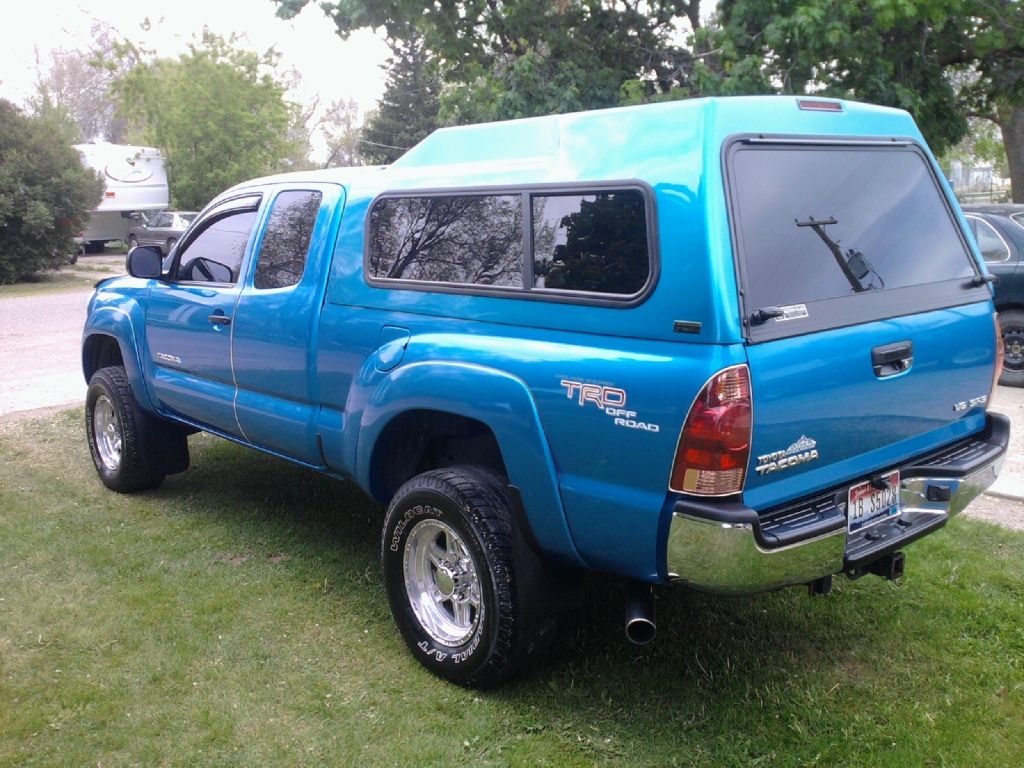 Add-on's since I have had it,
-Pioneer AVH1400DVD Head unit
-Kenwood 12'' subwoofers
-Kenwood 150 watt amplifier
-URD MAF Calibrator
-Back up camera
-Access steering wheel adapter
And many hours of cleaning!
The Audio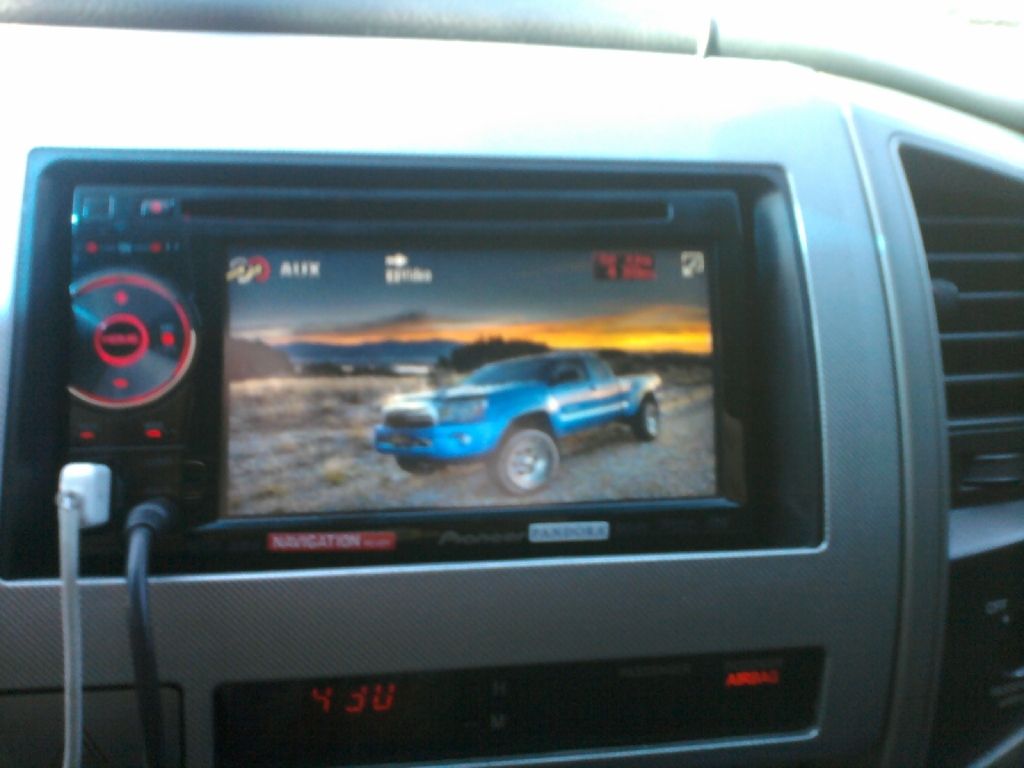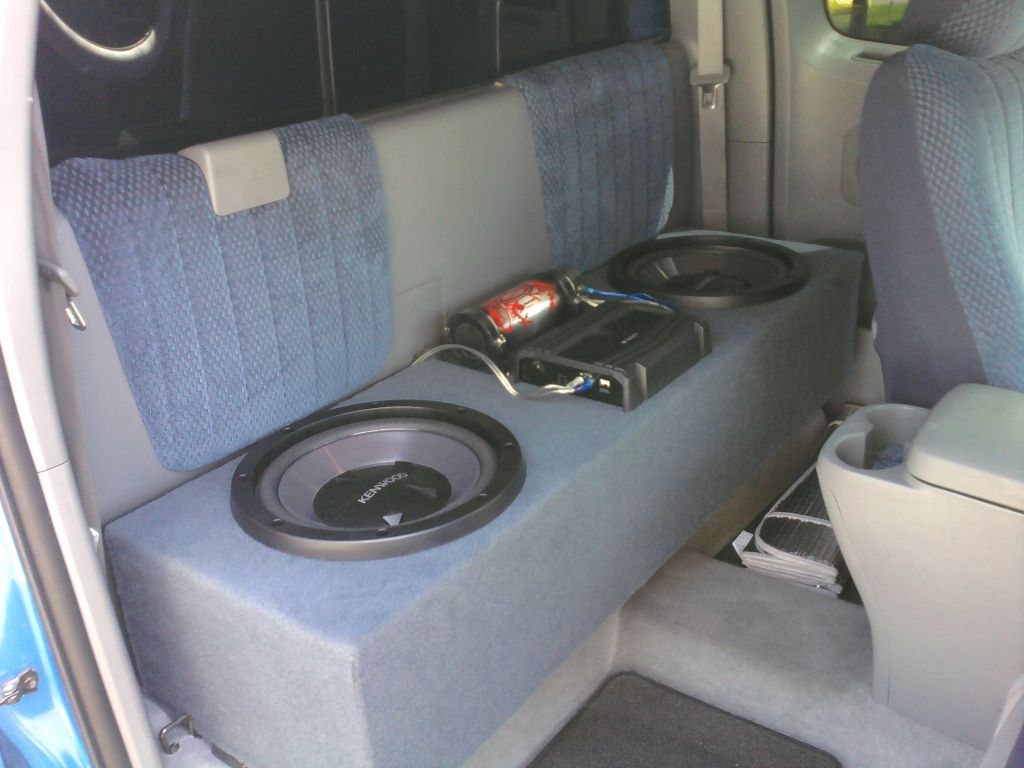 The Getting Dirty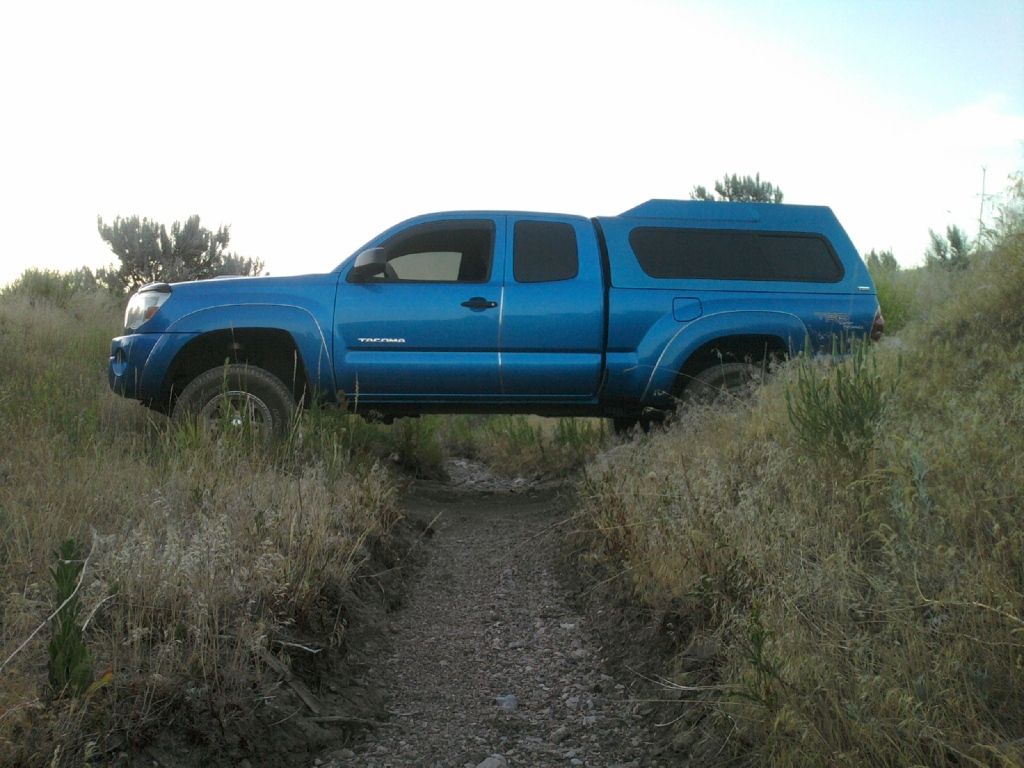 The Cleaning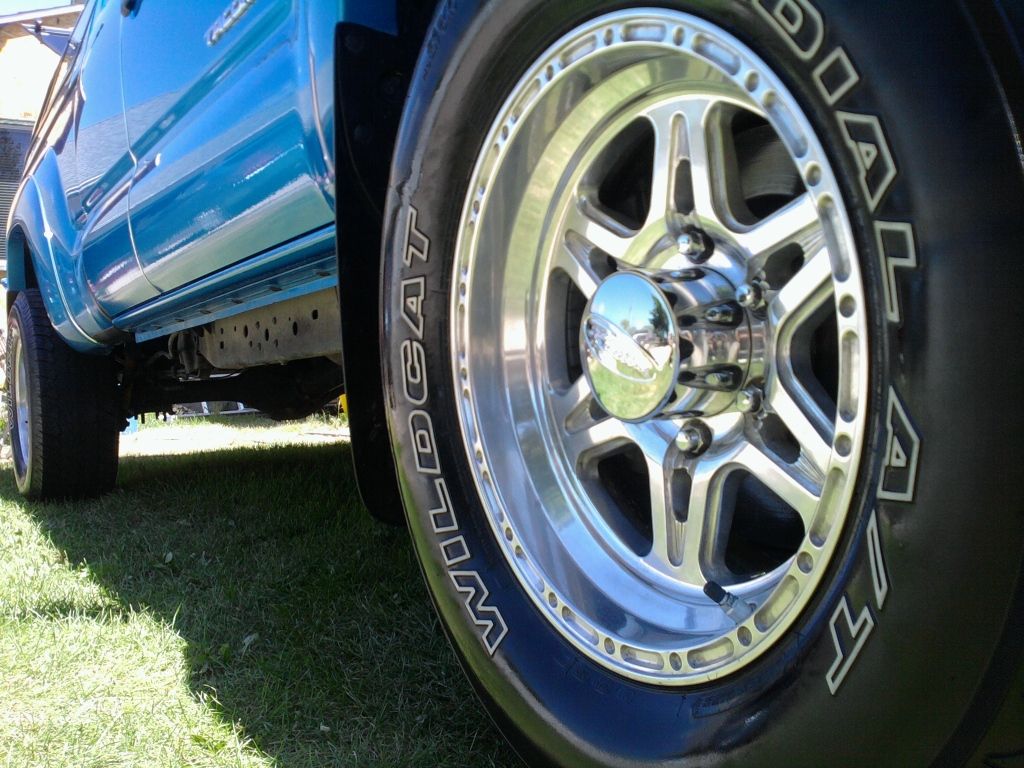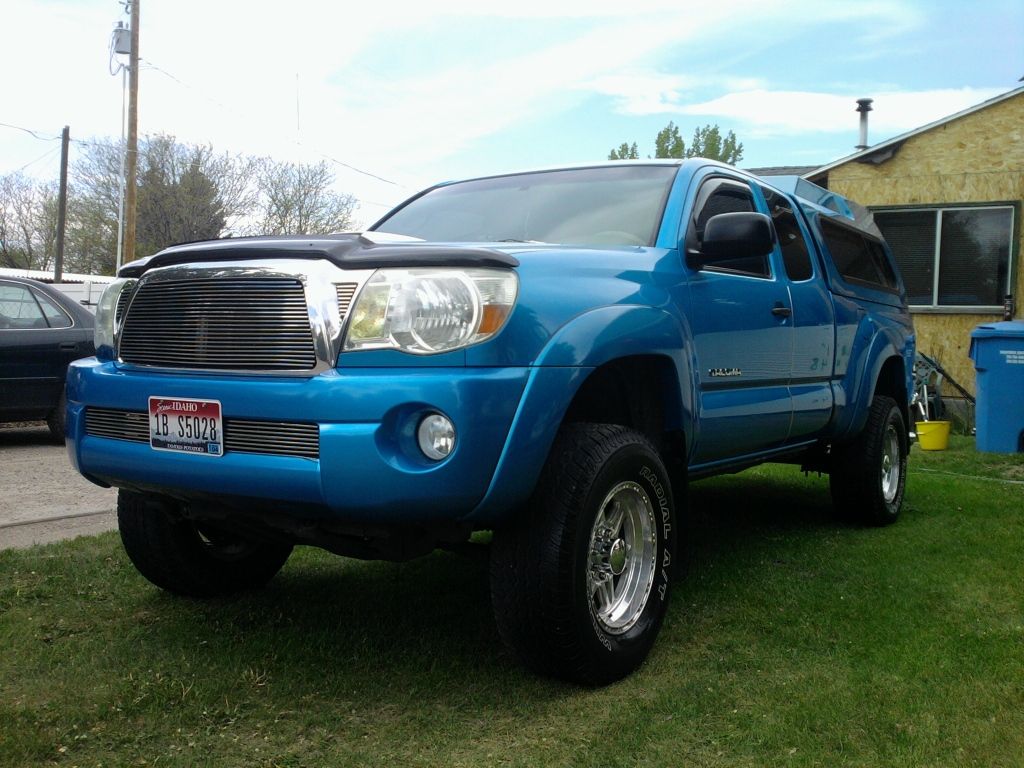 First and last trucks