The Basics:
2012 Super White Double Cab
4x2 Basic SR5
V6
Short Bed

Current Mods:

Tailgate Lock
Completely Debadged
Plasti dipped Front Toyota Emblem
2.5" Lift
Nitto Terra Grappler Tires - 33"
XD Monster Wheels - 18"
Rough Country SX8000 Suspension
3D TRD Logo On Tailgate
Well before I show some pictures, I want to give you some background info. I live in California and I don't offroad, so I don't need a great suspension like most people here on TW :P I'm also open to suggestions, if you guys have any tips for ways I could make my truck look cooler, please let me know! I'm new here so all advice is appreciated. I bought my Truck on April 22, 2012 by the way.
Lights Off
Lights On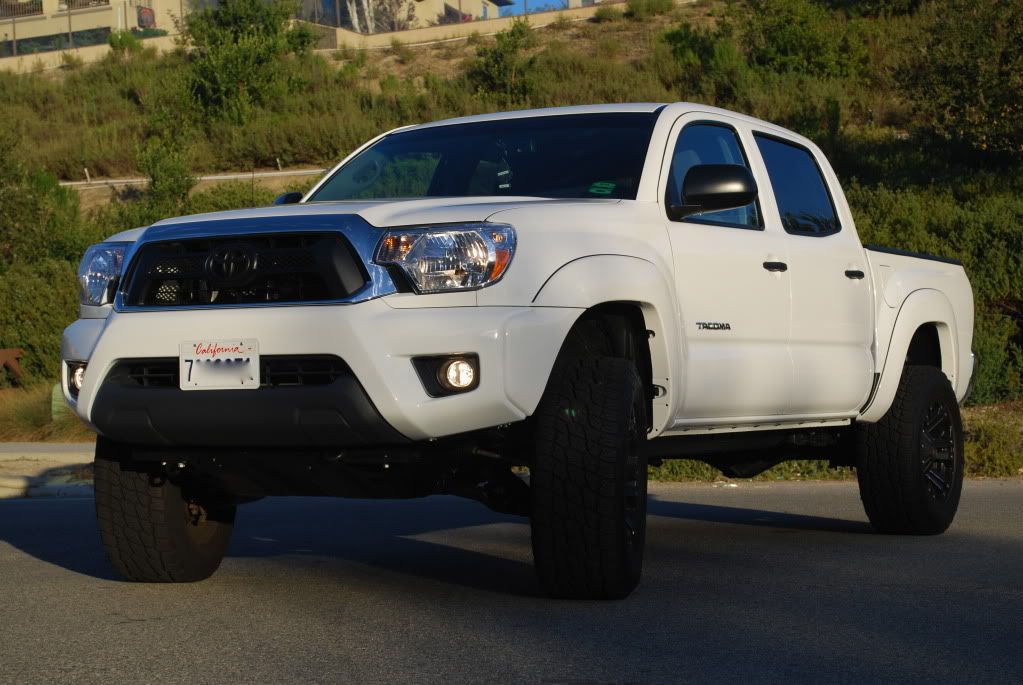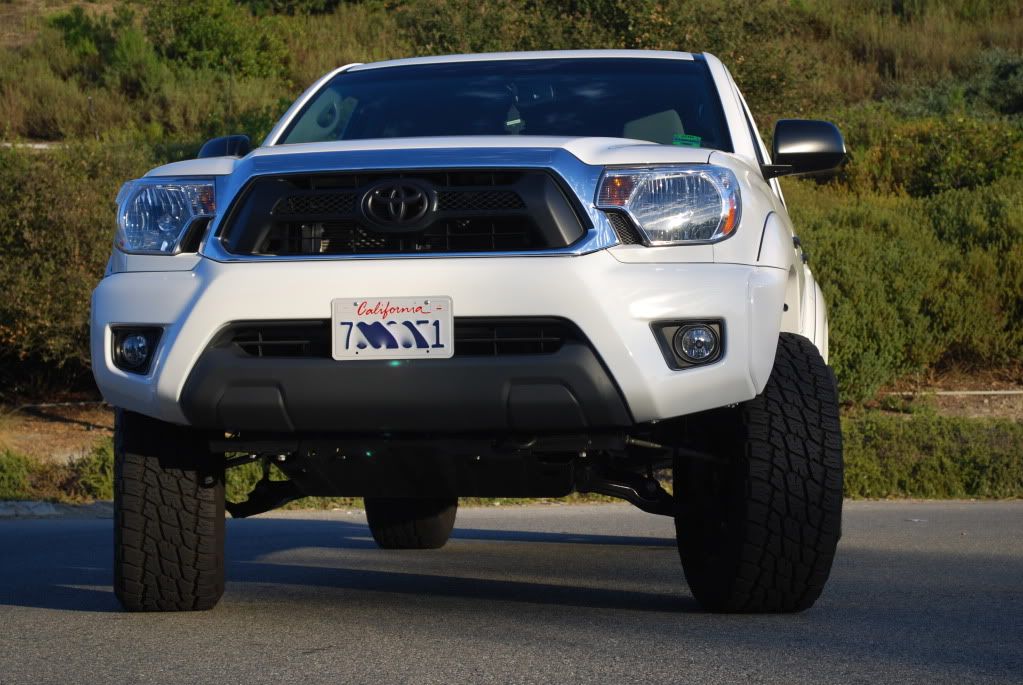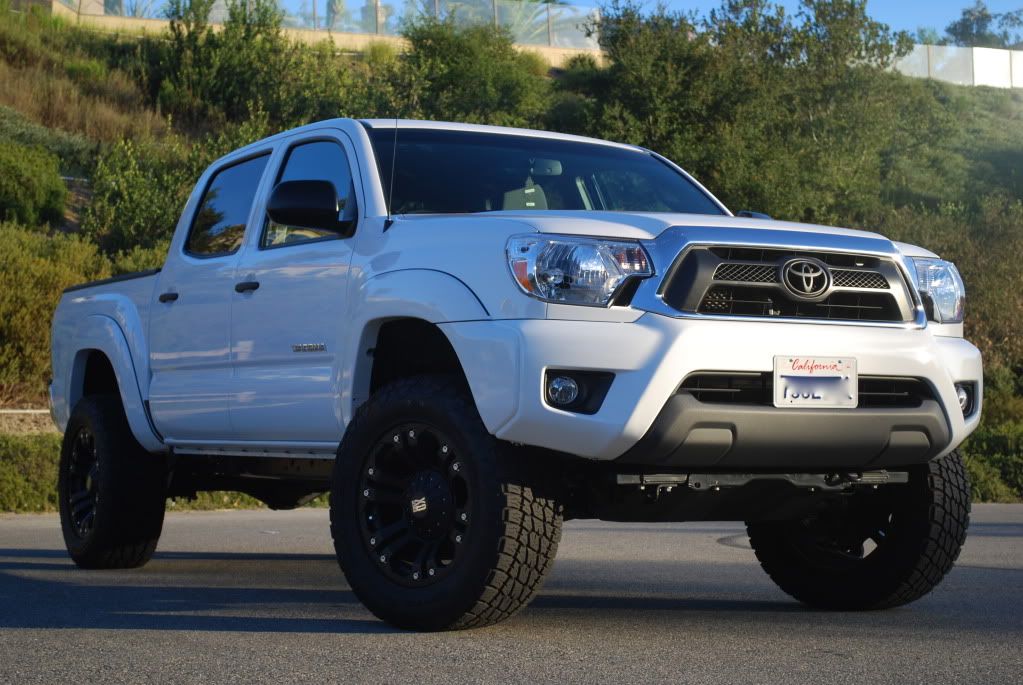 Plastidipped Front Emblem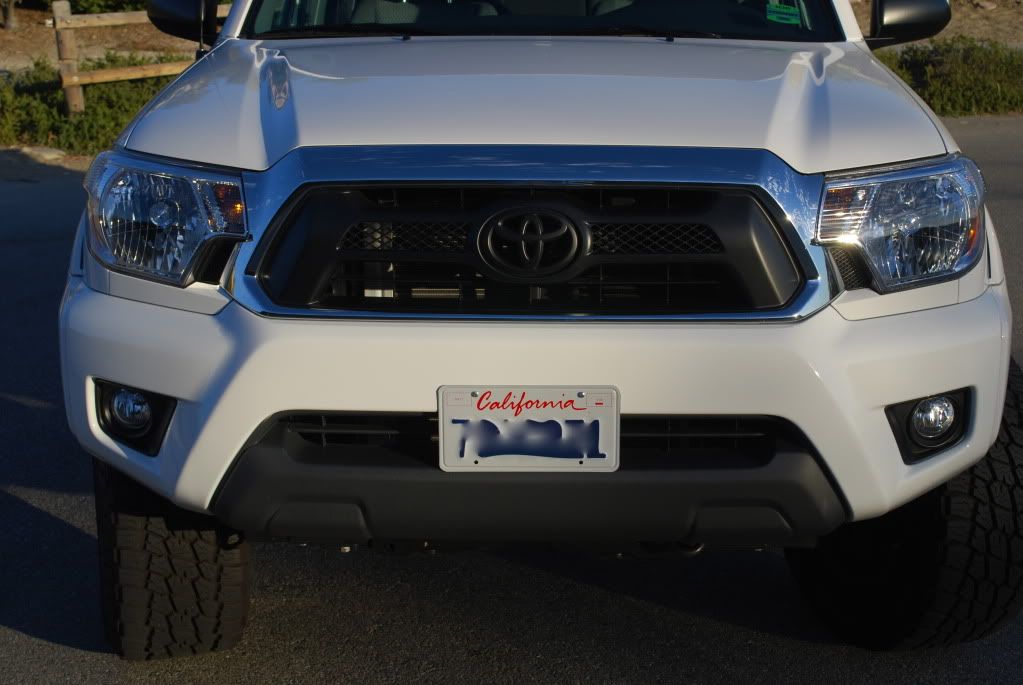 Bad Lighting On This One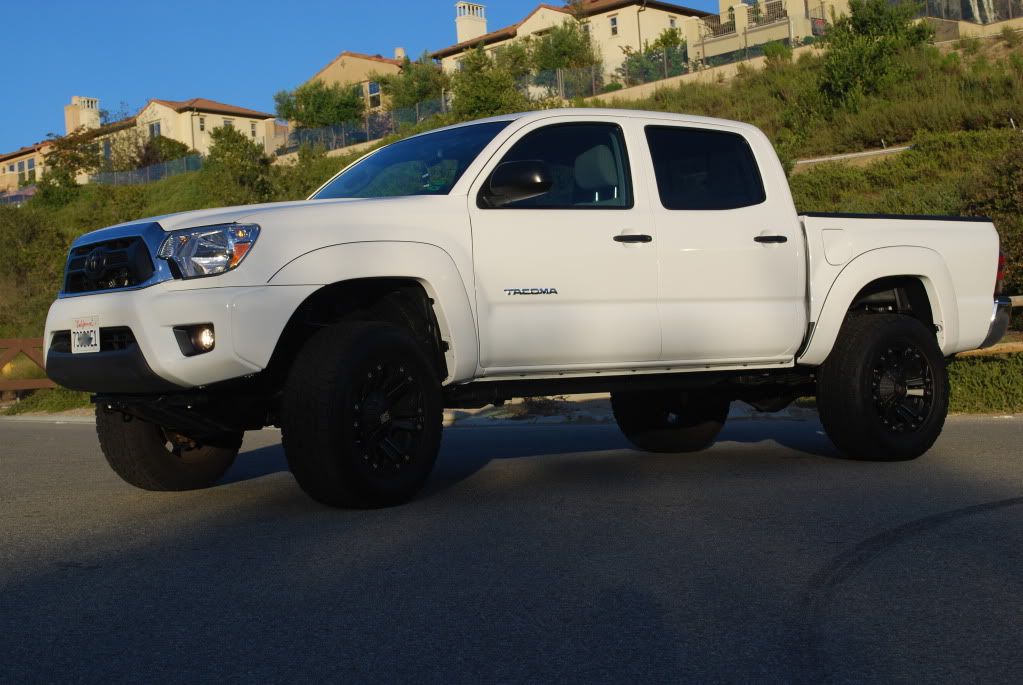 XD Monster Wheels 18"/Nitto Terra Grappler 33" Tires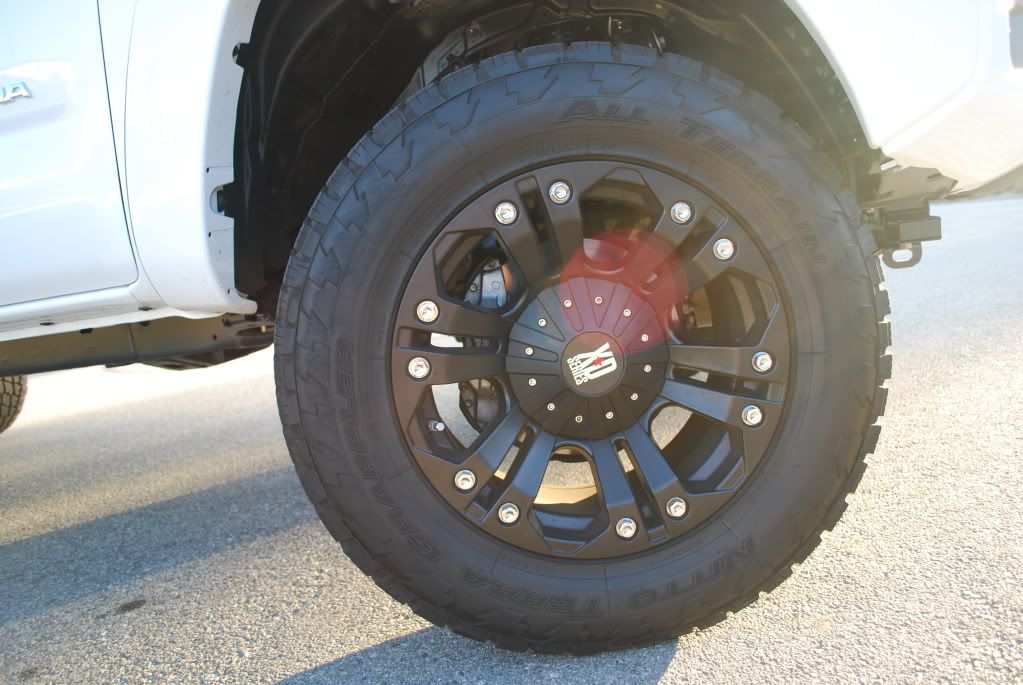 Debadged Tailgate
TRD License Plate Frame (Bought Off Ebay :P)
Interior View From Back Seat
My Suspension (Not That Great But It's Whatever)
Almost 5k!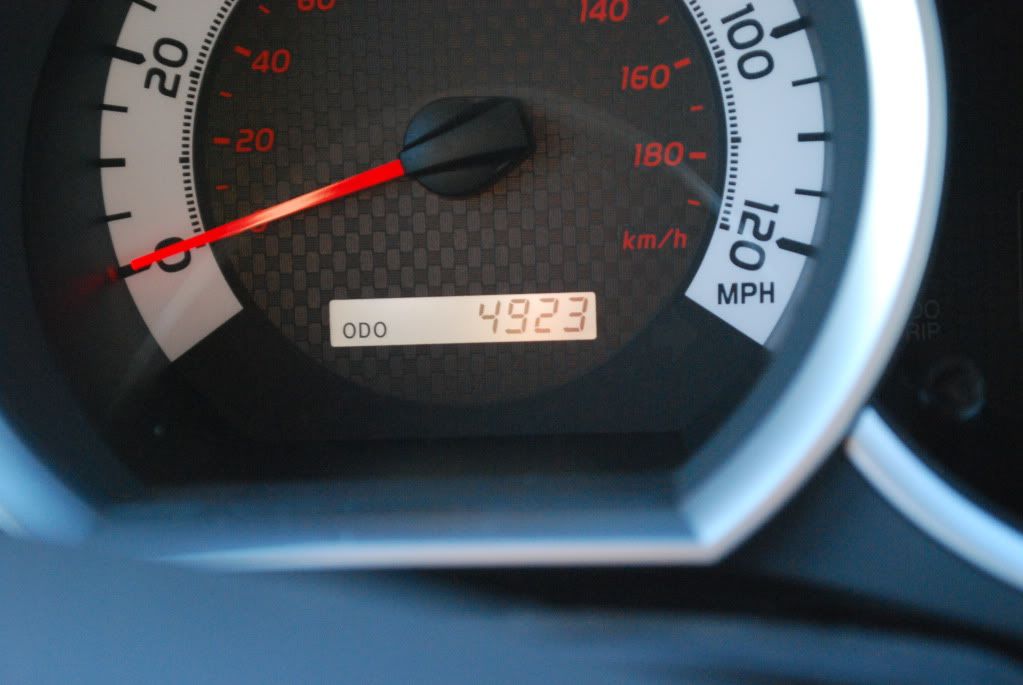 Future Mods:
Ultragauge
Tint Taillights
Plastidip Tacoma Logos On Door
Possibly HID's Eventually
Tint Front Windows
3D //TRD Logo
Again, I'm open to suggestions that any of you guys have. And if there's anything that would make my truck look cooler, please give me some tips!