I'll update this as I go, but I figured it was time to start compiling the buildup of Smokey.
As she sits today 12/5/13
Here she is the day after I bought her. I drove to Dallas to pick up a bike that I was having restored the day after I got the truck.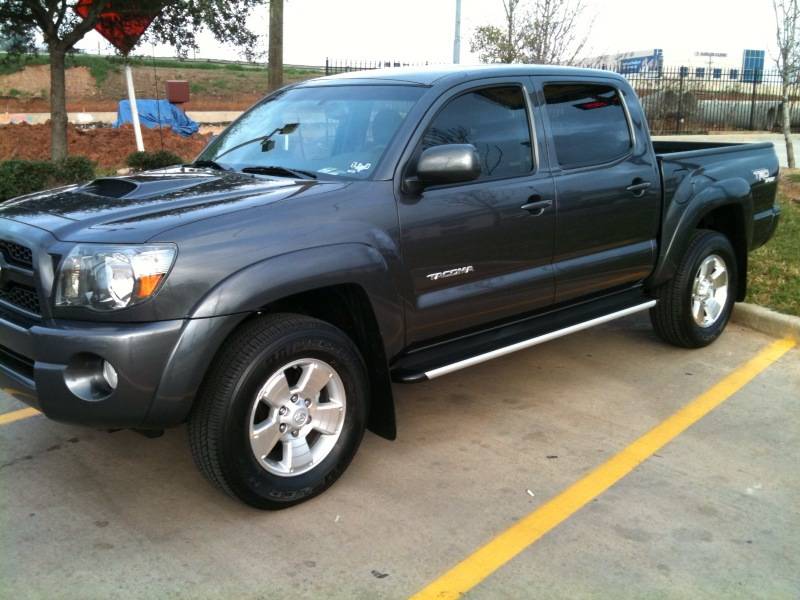 My Colorado that I traded in. It was a good truck, but I needed something more.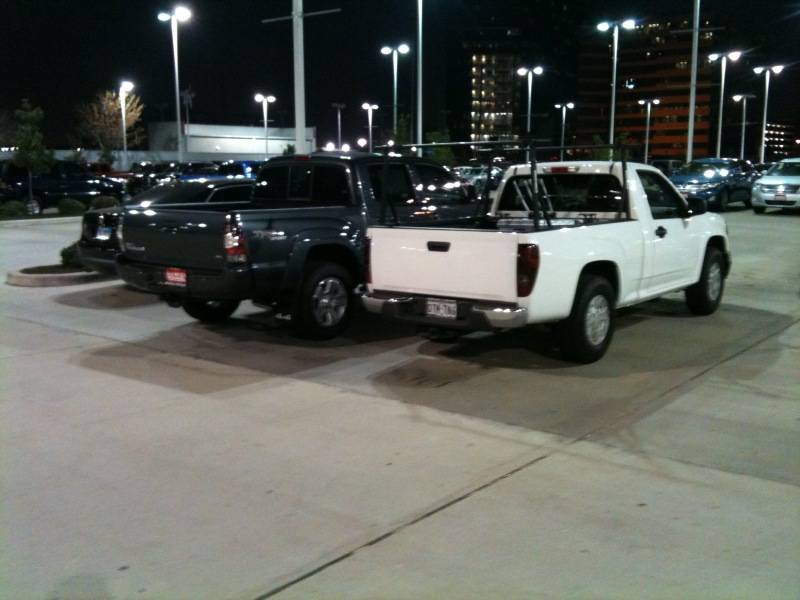 And here's how she sits today. The tan plasti-dip is gone and the Beefed sliders are on, but this is how she looks.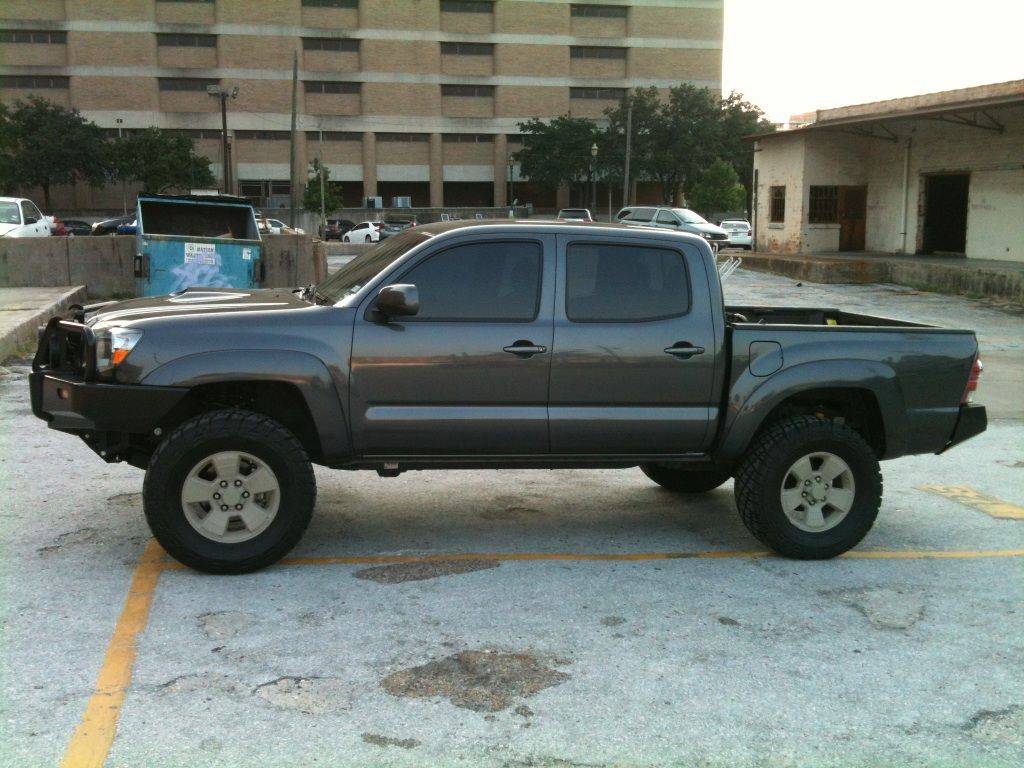 2011 Tacoma TRD Sport
Suspension:
- OME lift
- 886 coils up front
- Dakar's out back
- Lightracing upper control arms
- Spidertech 1.5" spacers
Armor:
- ARB front bumper
-
Bruteforcefab
rear bumper
-
Beefed Sliders
- Skids at some point
Lighting
- Hella 700FF converted to 55w HID
- LED bed lights
Electrical
- Autorod Controls fused relay panel
Tires
- General Grabber 33x12.5x17
Drivetrain
- Front diff with 4.10's sitting on the shelf
- ARB RD111 sitting on the shelf
- Rear third with 4.10's sitting on the shelf
- ARB RD129 or TJM rear locker (still looking for a deal)
Interior
-
Weathertech
digital fit floor liners (had to trim the driver floormat to clear the clutch)
- Wet Okole seat covers (All black with red TRD logo)
Body
-
Fender flares removed
(My thread on making plugs to fill the holes)
Future mods
- Rear diff breather mod
- More permanent mount for the Valentine One on the windshield
- Possibly swap out the rear bumper for a high clearance from Bruteforce (Will need an air powered sheet metal shear for that one)
- Definitely need a winch
- Replace the HIDs with an LED bar
- Install the shackle flip that's also sitting on the shelf (might want some new shackles for that one)
- Recovery points on the ARB (There is a bolt on option)
- Roof rack
- Weld up the crack in the bed from my tire carrier
- Need some tire deflators
Beefed Sliders
I was very impressed with the design of these sliders. The main selling point was the location of the legs that connect to the frame. There is no significant overhang on either end of the slider.