If you are interested in some pics from the trip... check it out here:
http://www.tacomaworld.com/forum/tra...go-alaska.html
Now back to the build.
I did a lot of research about a year and a half leading up to the trip. I tried to do as much as I could with a kind of limited budget since I was still in school (graduation trip) and had to save up for the expensive gas in Canada!
So after much research I came up with a rough list:
- Camper shell
- some sort of roof rack
- Gas cans (10 gallons)
- 2 spare tires
- some sort of lift/new suspention
- new tires
- already did the billet grille
- did banks exhaust already
- had a K&N drop in
- got rid of secondary filter
For the Suspention:
I went with the Bilstein 5100's all around.
I set the front at 2.5 and also did a add a leaf in the back (which doesnt do squat with the truck loaded down). The dealership wouldnt do the TSB rear leafs so I just did an add a leaf.
Add a leaf: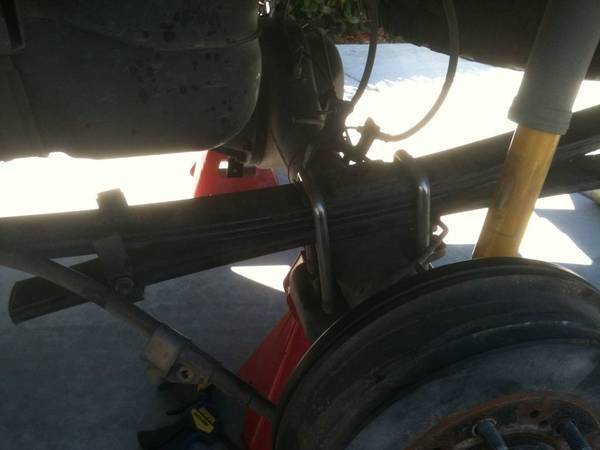 Front torn apart with the old ones still in: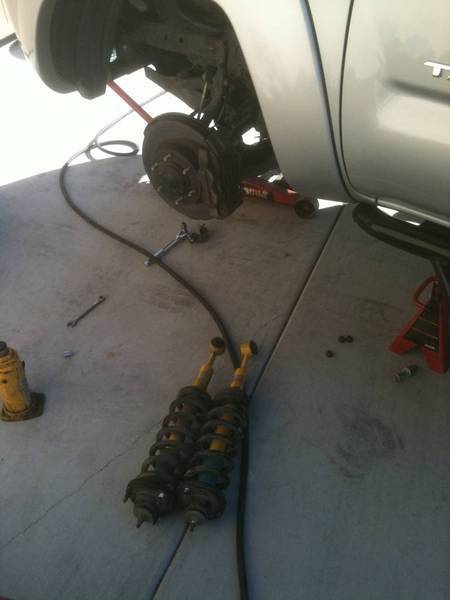 Note: you can rent spring compressors from Kragen and a bottle jack works great to get the 5100's back in the truck (in the front of course).
Camper shell and Rack:
I decided to do a campershell with a con ferr roof rack bolted on top. I found the rack on craigslist and later found the camper shell on craigslist.
I completely sand blasted, primed and painted the rack and cut out 3/4 ply for the floor.
(girlfreind sand blasting
)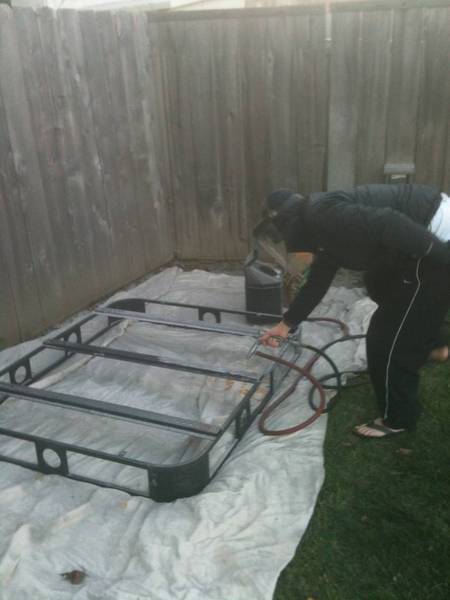 camper shell with rack bolted on:
My dad helped me fab up a bent handle with a welded nut to tread onto a treaded rod to hold the tire down.
I also used baja rack's fuel can holders with Blitz 5 gallon fuel cans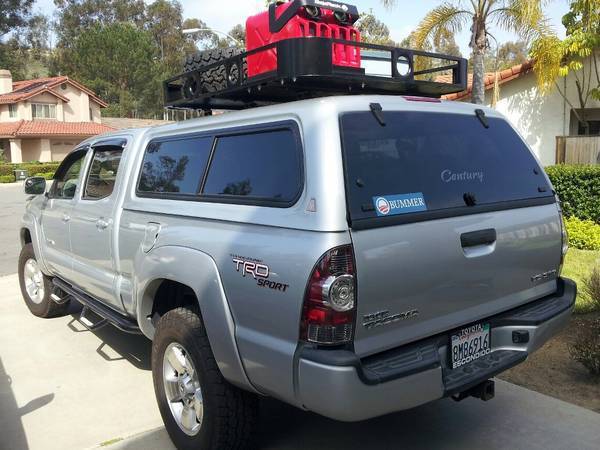 For the tires:
i went with Falken Wild Peak A/T LT265/70/17. My dad has them on his 3/4 ton chevy and loves them and I do have to say they are awesome. They look brand new after a 9500 mi trip to Alaska over all sorts of terrain! those in SD i recommend El Amigo tires (690 out the door). Kinda ghetto but totally worth it. For the 2 spares I found two brand new BFG A/T cheap and found a FJ Stealy online for the second spare.
Shot of the tires: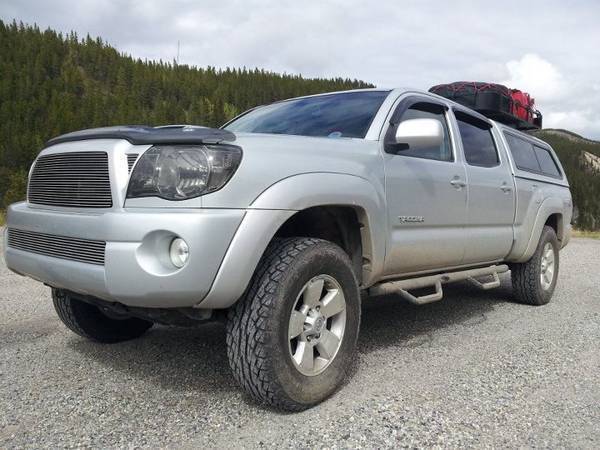 I would not recommend putting that much weight on top of a camper shell.. the shell ended up cracking half way through the trip after 120mi of rough dirt roads.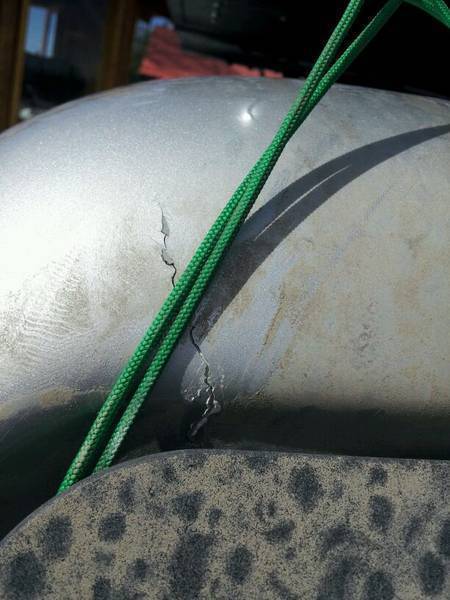 I had to tie the door shut..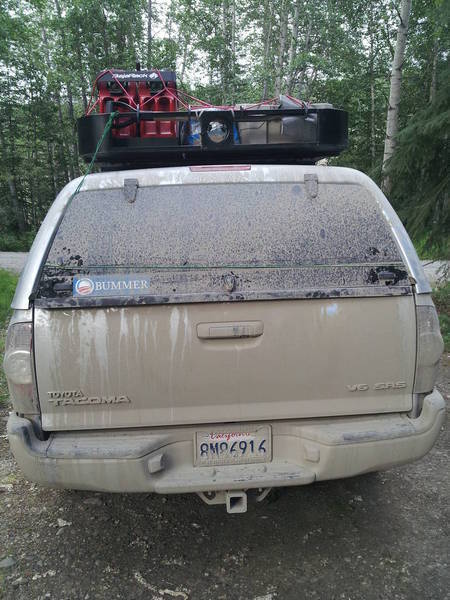 Opening it up.. ghetto style.. oh yes and the slider shattered, but duct tape fixes everything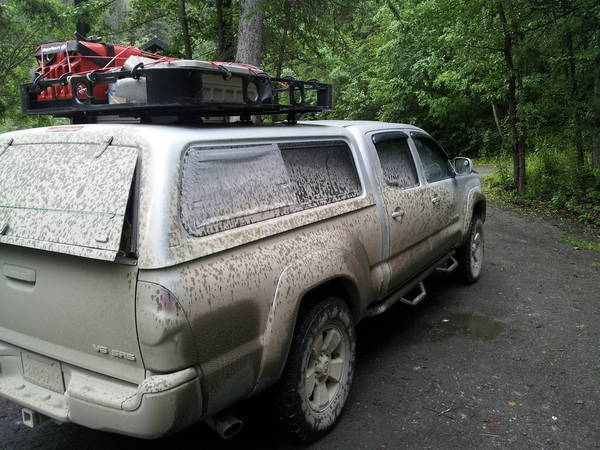 I sold the cracked camper shell and rack for 525 so i used that to buy a baja rack that uses the factory holes in the roof and I have another camper shell on order (didnt want to drill any more holes in a camper shell haha). I will post pics of that in a couple weeks. I went with the
snug top
rebel with vented windoors!! I am panning to do a sleeping platform as well.
I didnt do one for this trip due to time constraints with finals and graduation and all.