Quote:
Originally Posted by
uncleART
Nice job on the truck! Very inspiring.

I like the Hidden Winch idea. Have you needed to use it much? How's the access to it? Do you still run without a front lic. plate - any WSP problems with that?

Oh, and thanks for the great Bora review. It influenced my decision to purchase those. I wanted to minimize how much my wheels stuck out. 1" is the ticket!
Thanks man. I've had to use the winch maybe 7-8 times now, some at really extreme angles and it's held up fine. I relocated the horns so it is accessible by just reaching behind the grille, and added some LEDs. The control box is mounted to the center brace behind the grille, and has just enough room for the controller to plug in. It can be tricky when winding it back in, but I am OCD when it come to that.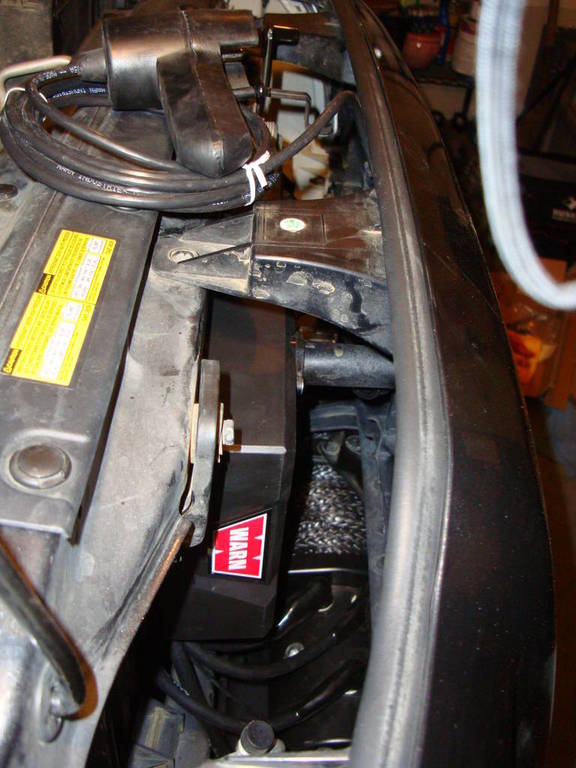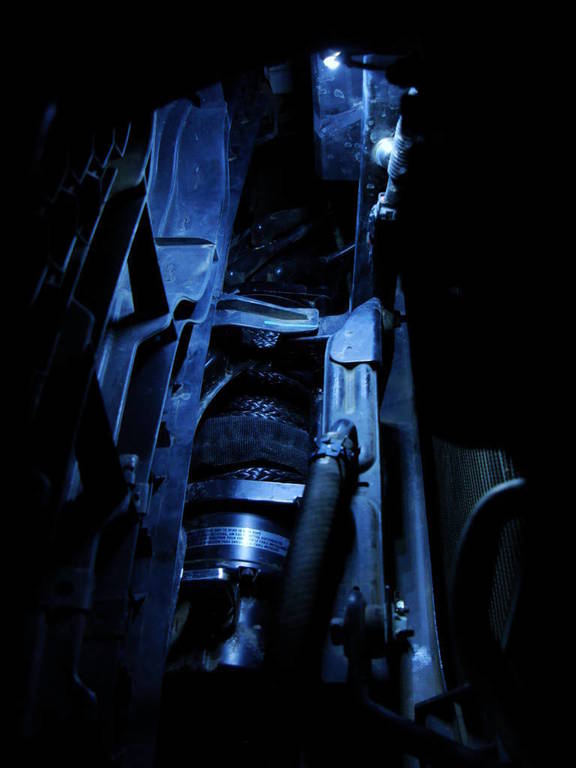 I haven't had the front plate on there for a while and have never had an issue, but I put it up on the dash recently, just because.
And I still love the BORA spacers, I recently plastidipped my stock rims, and decided I don't need to buy aftermarket wheels. It looks much better IMO.