Okay, after almost 2 years, I finally got motivation to get my build thread started.
I call it the BBQ build, because it has been
S-L-O-W
paced and
LOW
budget.
I bought my '11 MGM TRD Sport DC/LB brand new on 10/18/2010. It is just pushing 30k right now, so it's on par with avg. DD miles.
3 Years Later (10/20/13):

2 Years Later (9/25/12):
1.5 Years Later (4/2/2012):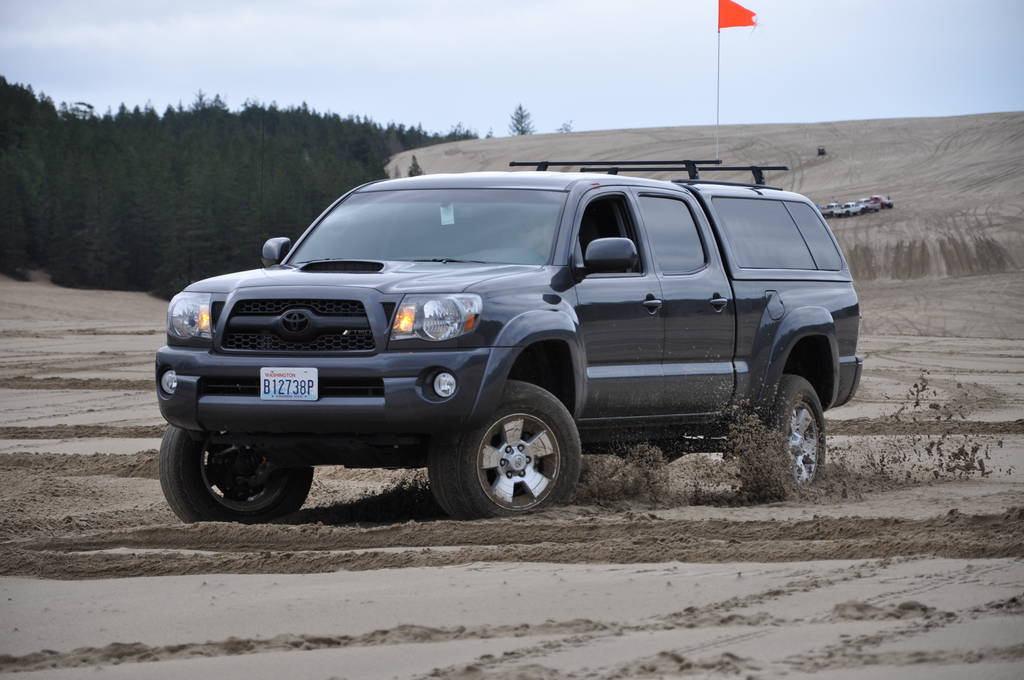 IN THE BEGINNING (10/19/10):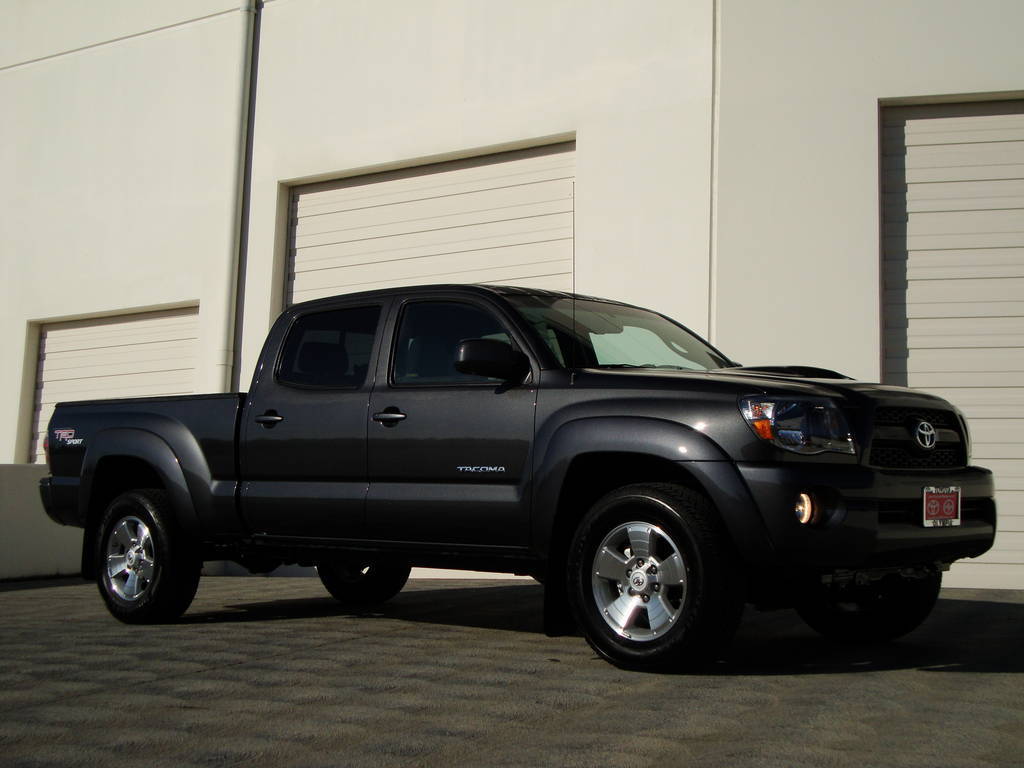 CURRENT MODS / AFTERMARKET PARTS:

SUSPENSION
:
FRONT (3.25" Lift)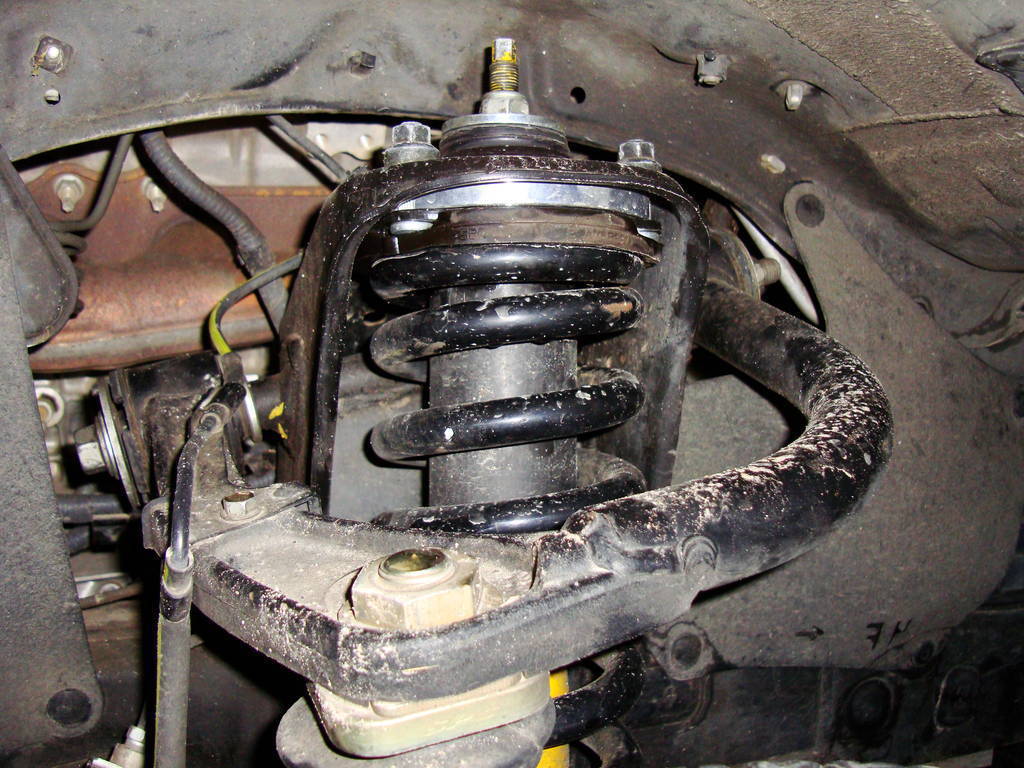 OME 90k Nitro shocks w/ 886 Coils
1/2" Toytec Top-Plate spacer
Light-Racing UCAs
Swaybar Removed
REAR (3.75" Lift)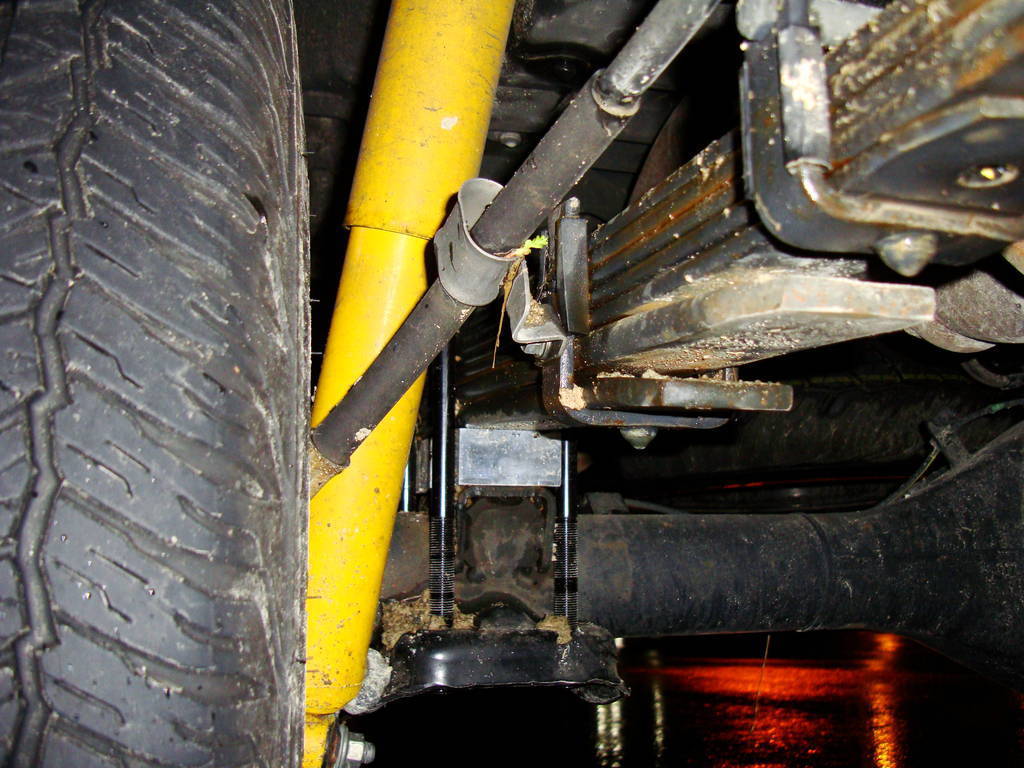 OME Dakar Leaf Pack with D29XL AAL

WHEELS / TIRES
: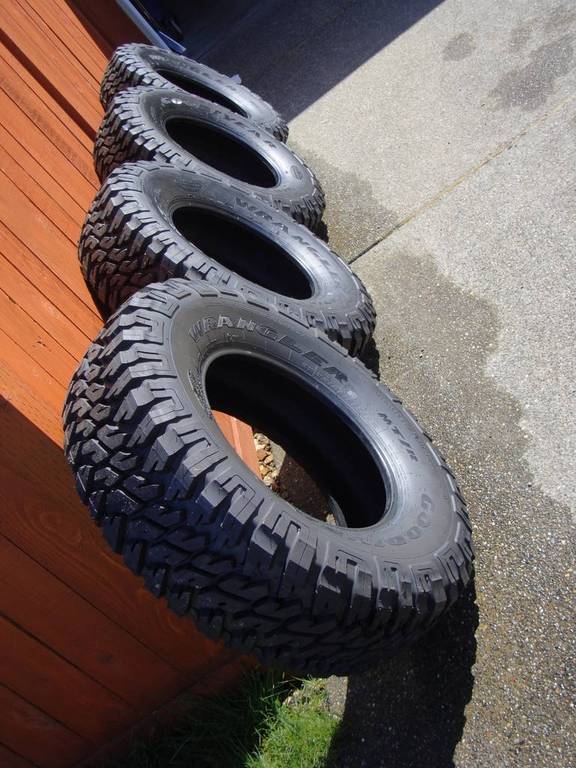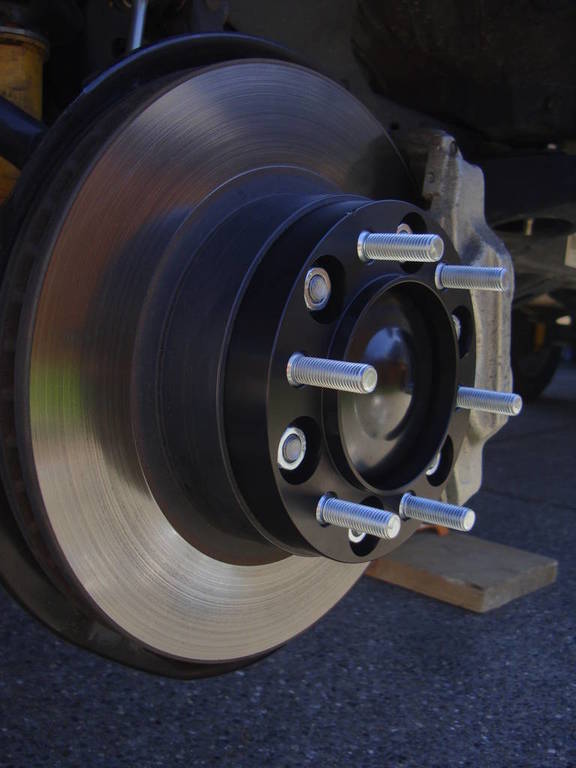 285/70R17 Goodyear Wrangler MT/R (originals)
Plasti-Dipped Stock 17" Sport wheels
(4) 1" BORA Hub-Centric wheel spacers (write-up HERE)
INTAKE / EXHAUST
:
aFe Pro Dry S CAI
aFe 3" Cat-Back exhaust (write-up HERE)
Doug Thorley "Pipe Bomb" Y-Pipe (purchased for the higher clearance)

EXTERIOR
/ ARMOR: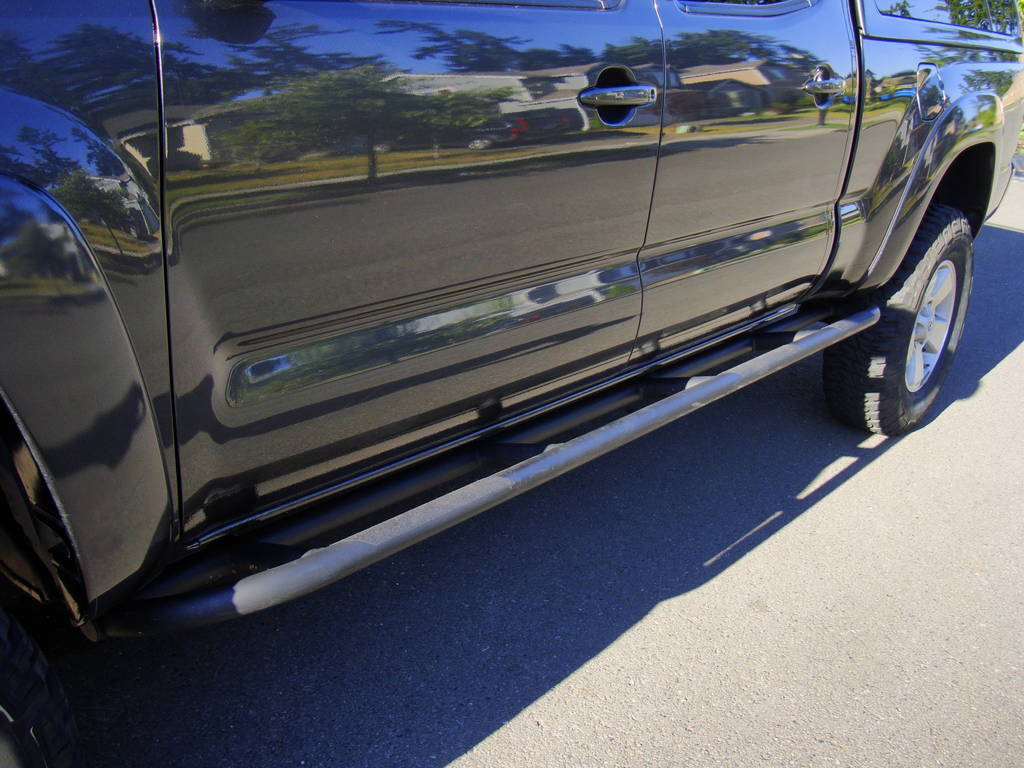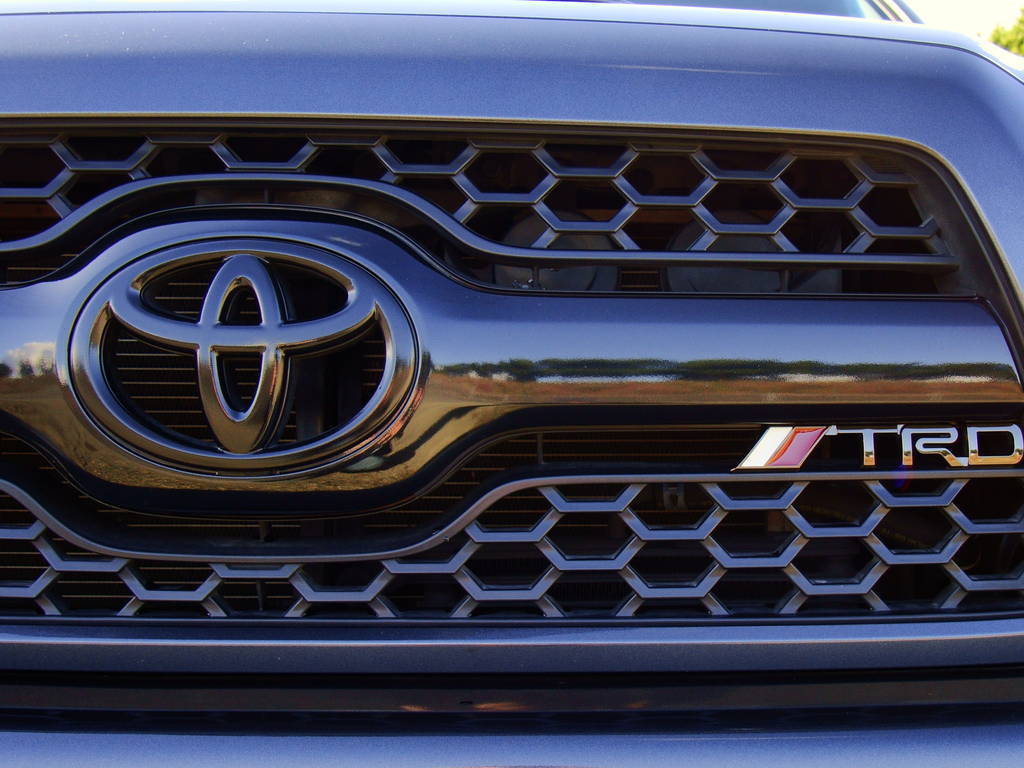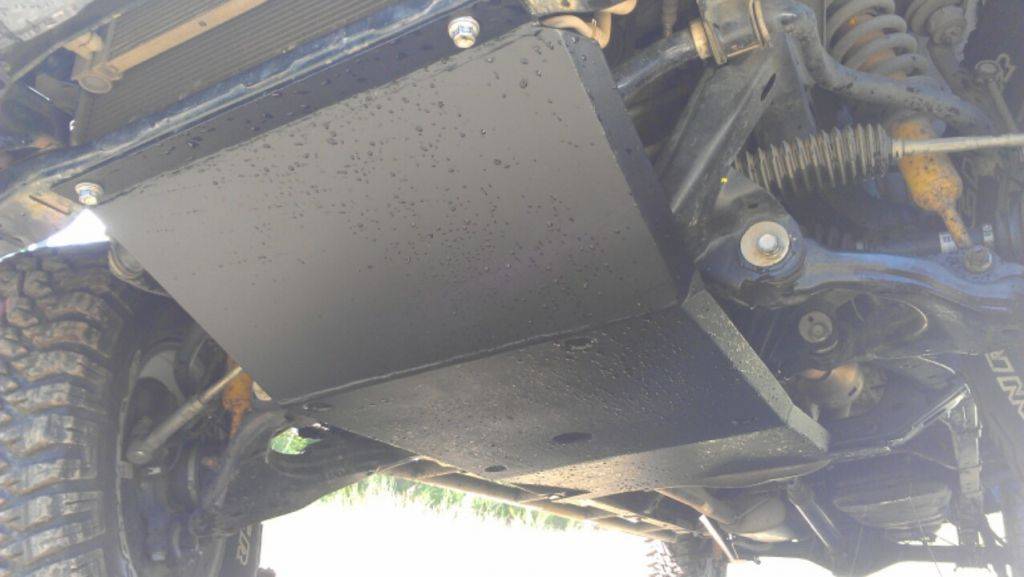 Home-Built Sliders (write-up HERE)
Home-Built IFS Skid & Mid-Skid

Debadged
Black TOYOTA Emblem on the Grille
Black Chrome TRD Emblem (mounting pics HERE)
LEER 100XL Shell w/ Thule Tracker II rails
10% Tint
WeatherTech In-Channel Window Deflectors
Custom-Designed TRD Skull Decal (sockmonkey made the 1st one for me)
Tinted Tail Lights (09+ LED Style)
886 Reverse Light Mod

Custom pin-striping, scratches, and dents
WeatherTech Digital-Fit Liners
Driver's Seat Maglight Mount (my first mod, the one that started it ALL!!!)
Interior LED Swap (Map/Dome Lights) from csjumper2003
Garmin 60CSx w/ RAM Mounts (How-To thread HERE, but I did it a little differently)

WINCH / RECOVERY GEAR
: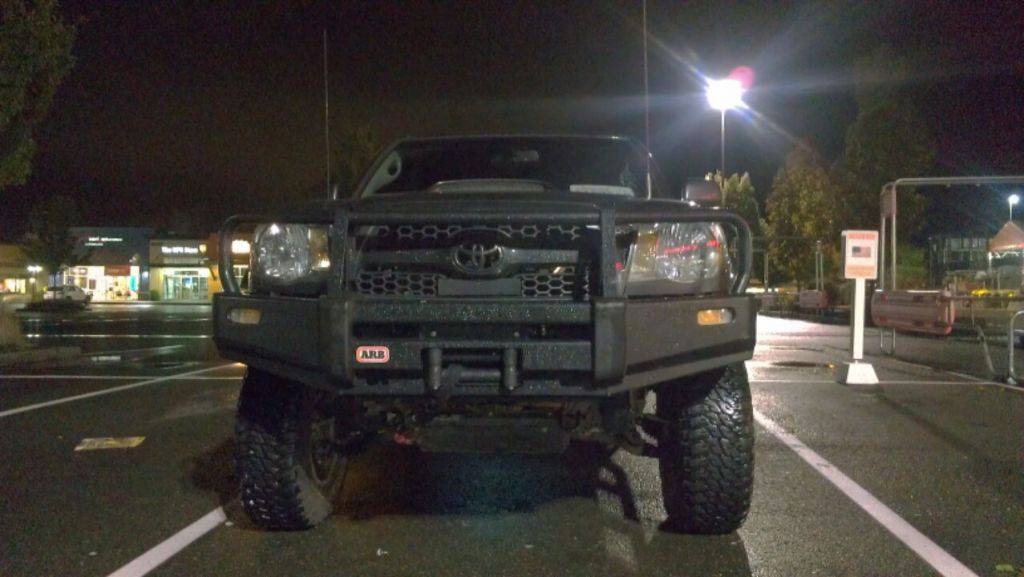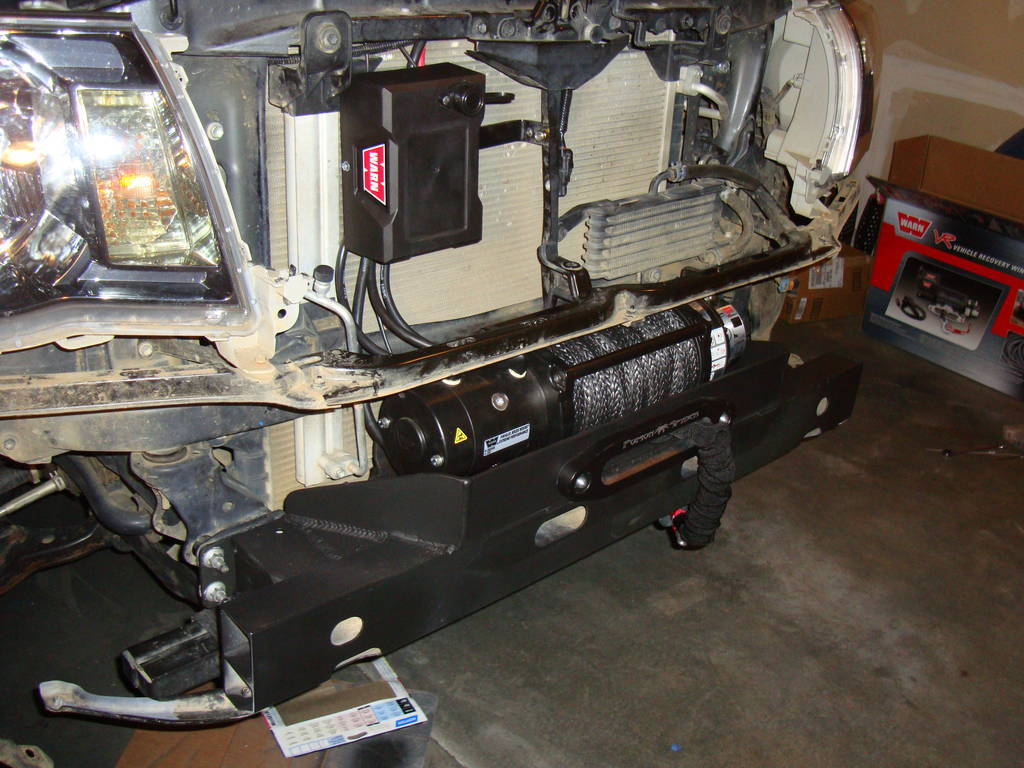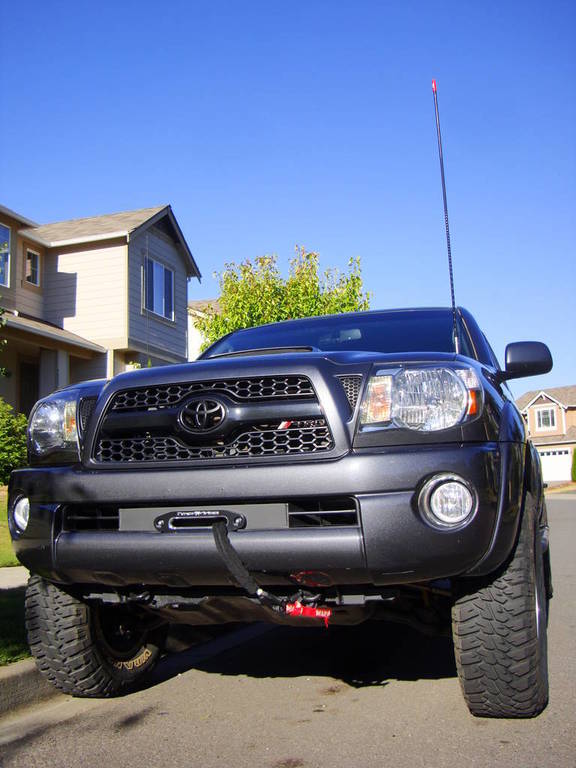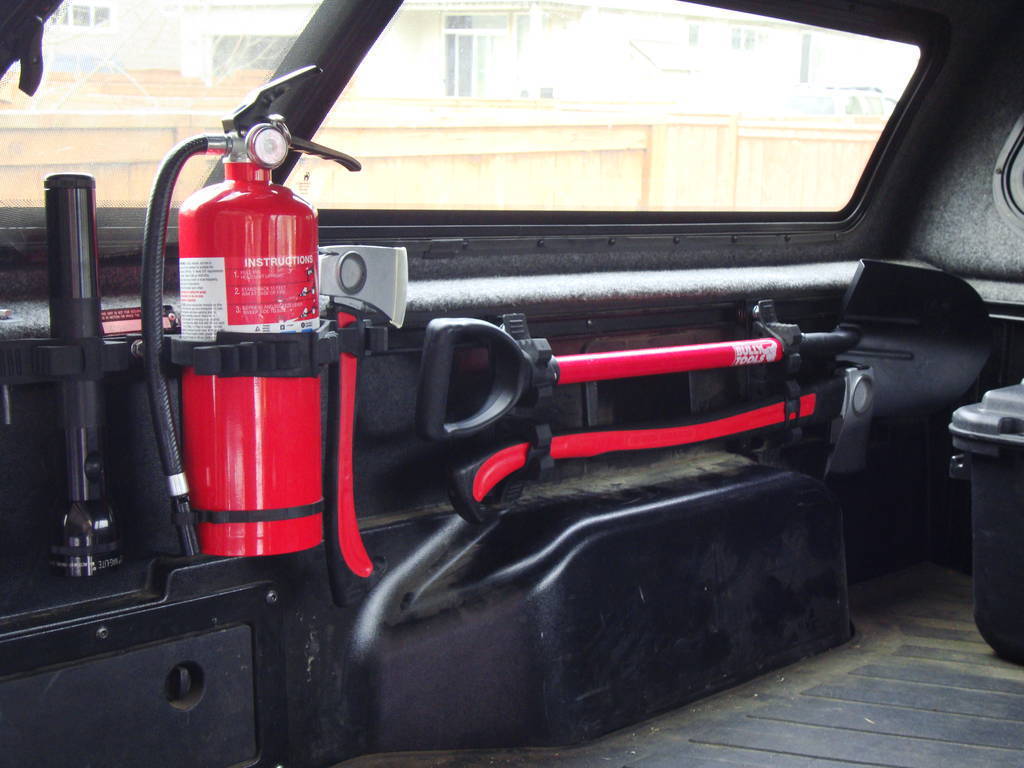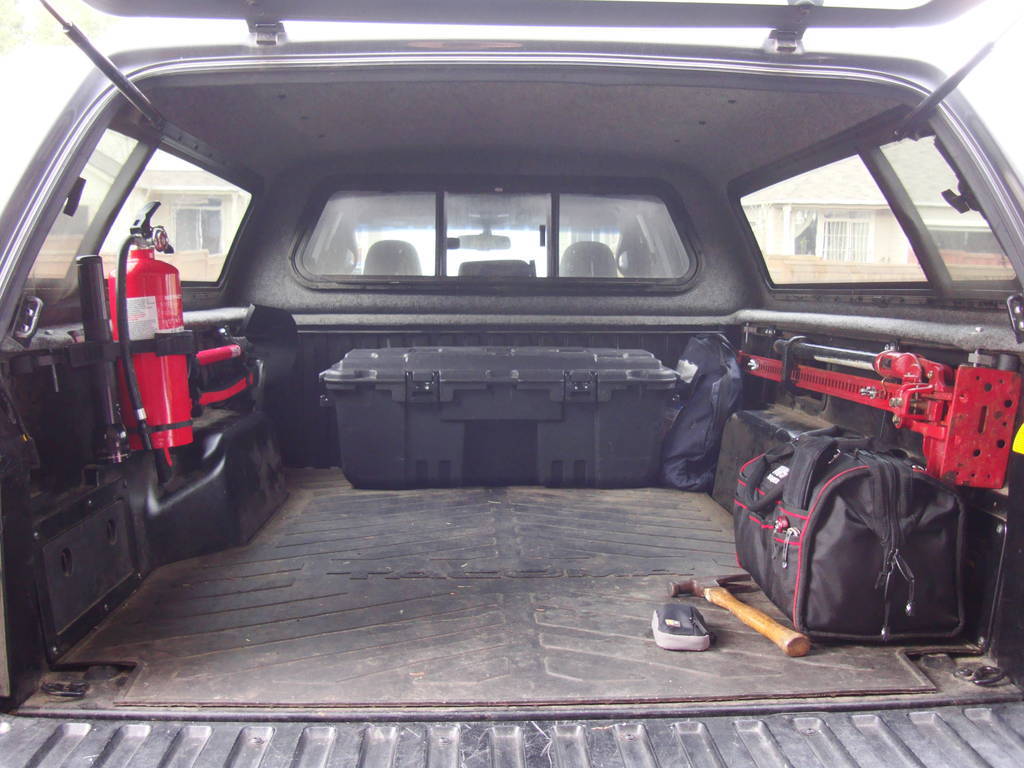 ARB Front Bumper (Part# 3423030)
Home-Built Hidden Winch Mount (write-up HERE) *Removed 9/28/13*

Warn VR8000-s Winch
Warn Spydura Synthetic Line

Black Roller Fairlead w/ Daystar Delrin Rollers
Tuff-Stuff Black Clevis hook
60" All-Cast Hi-Lift (HL-605)
32" 3.5 lb. True Temper axe
14" True Temper hatchet

Bully 44" D-handle shovel
VIAIR 85P Compressor
FirstAlert PRO5 Fire Extinguisher
Addtl. Recovery point welded up front
DIY Hi-Lift & Tool Mounts (write-up HERE)
(4) RUD Grip 4x4 Snow Chains (Model 2532)
Recovery Bag: (2) D-Shackles, Snatch Block, Shackle Receiver Hitch, 30' Recovery Strap, 8' tree-saver, 20' tow strap, tow hitch w/ 3-balls, ER tape

Recovery Tote: Emergency blanket, food/water, gas, hand tools, tie-downs, jumper cables, flares, 2-person tent, handsaw, paper, fire-starter, (5) tarps, bungee cords, rope, 2x pair leather gloves, Off-Road spill kit, Rain gear
Bug-Out Bag (Blackhawk! S.T.O.M.P II Bag - 60MP01DE): Spare clothes, first aid kit, N. American Rescue TTS (tactical traction splint), (3) LED flashlights + spare batteries, food, headlamp, (2) Firestarter, Silva Ranger Hi-Vis Compass, Pens/Sharpies/Hi-Liters, Trail tape, paper, duct tape, (2) multi-tools, (2) knives, Zip-Loc bags, toiletries, paracord, survival/safety literature.
MISC. MODS / PARTS: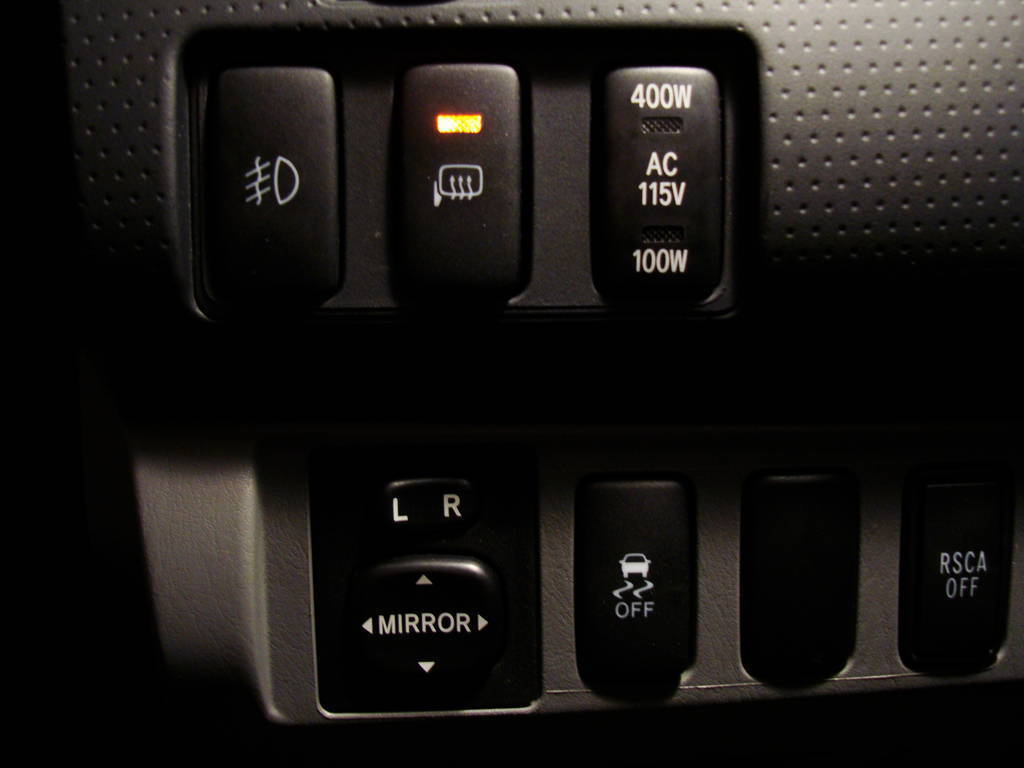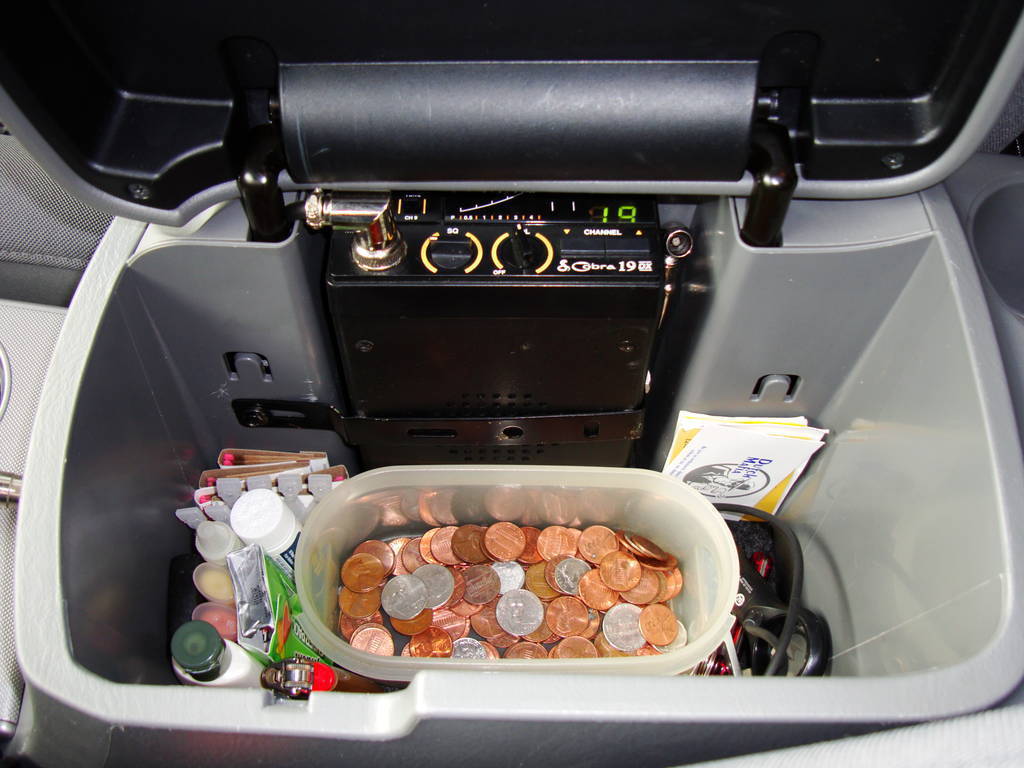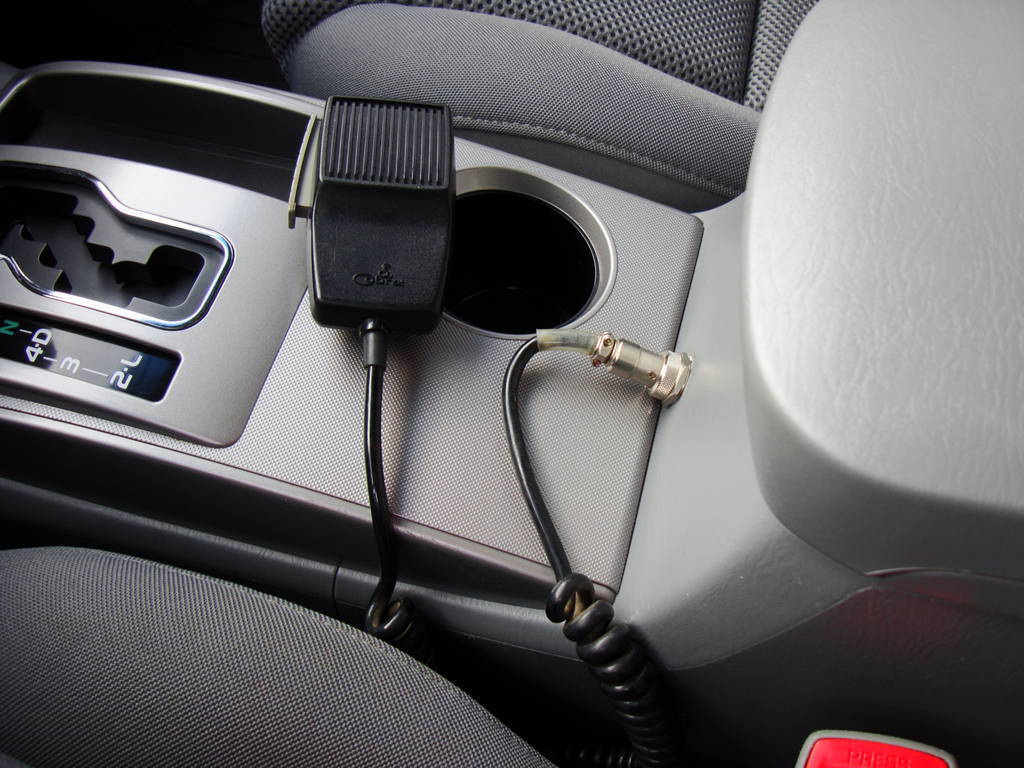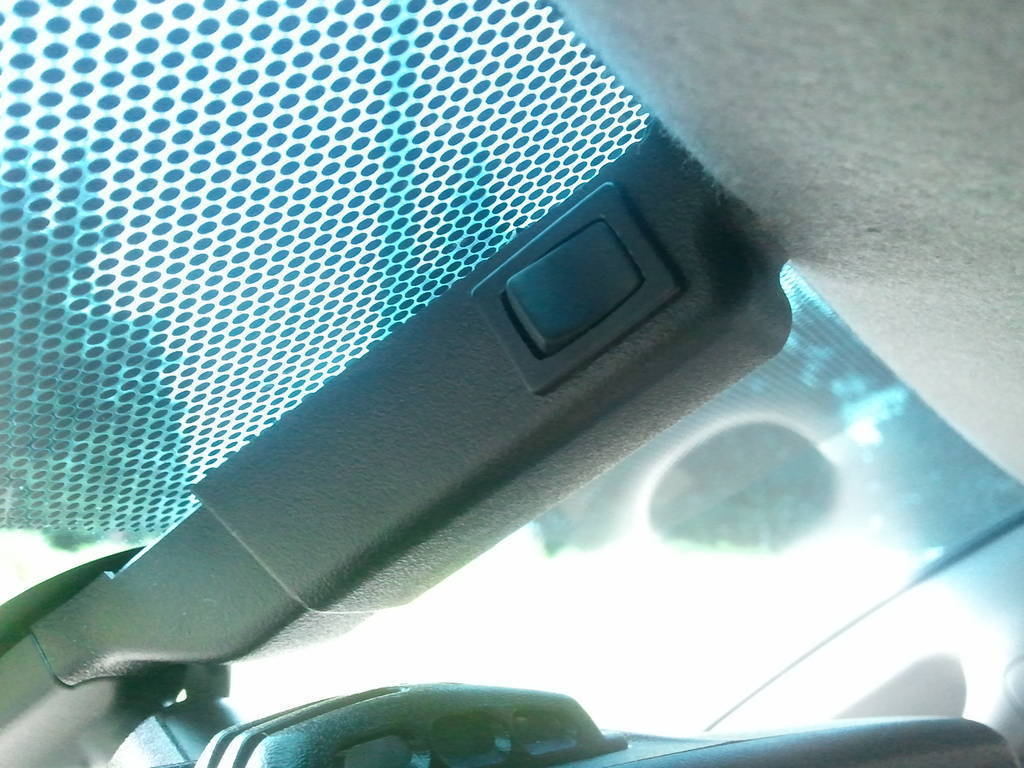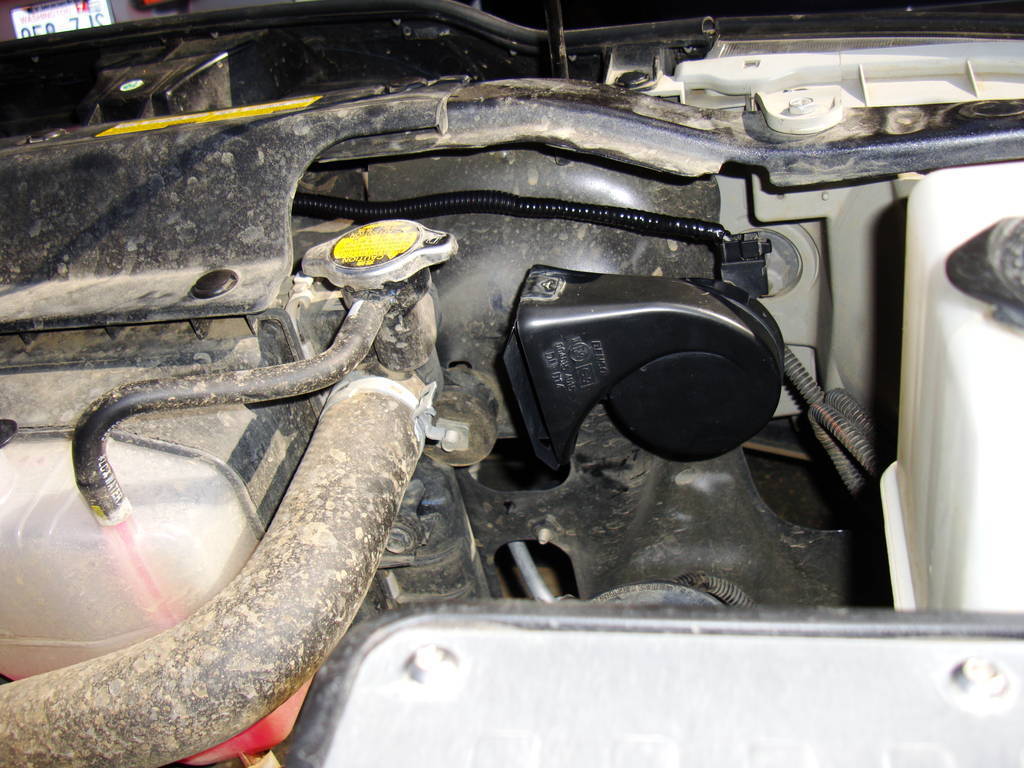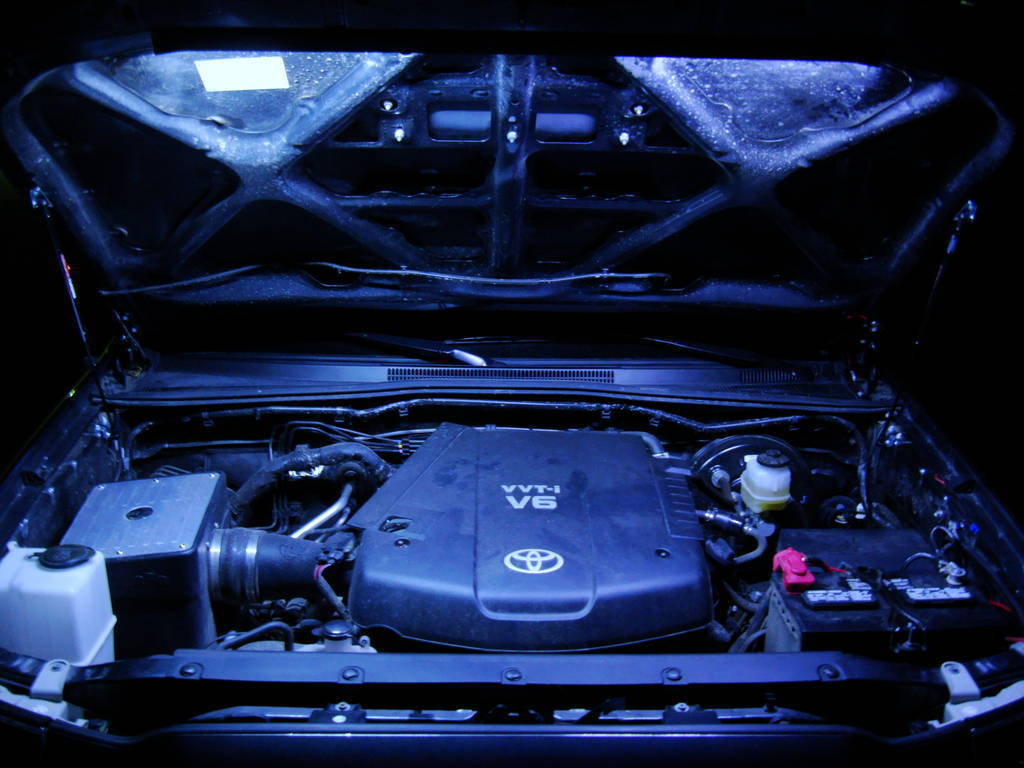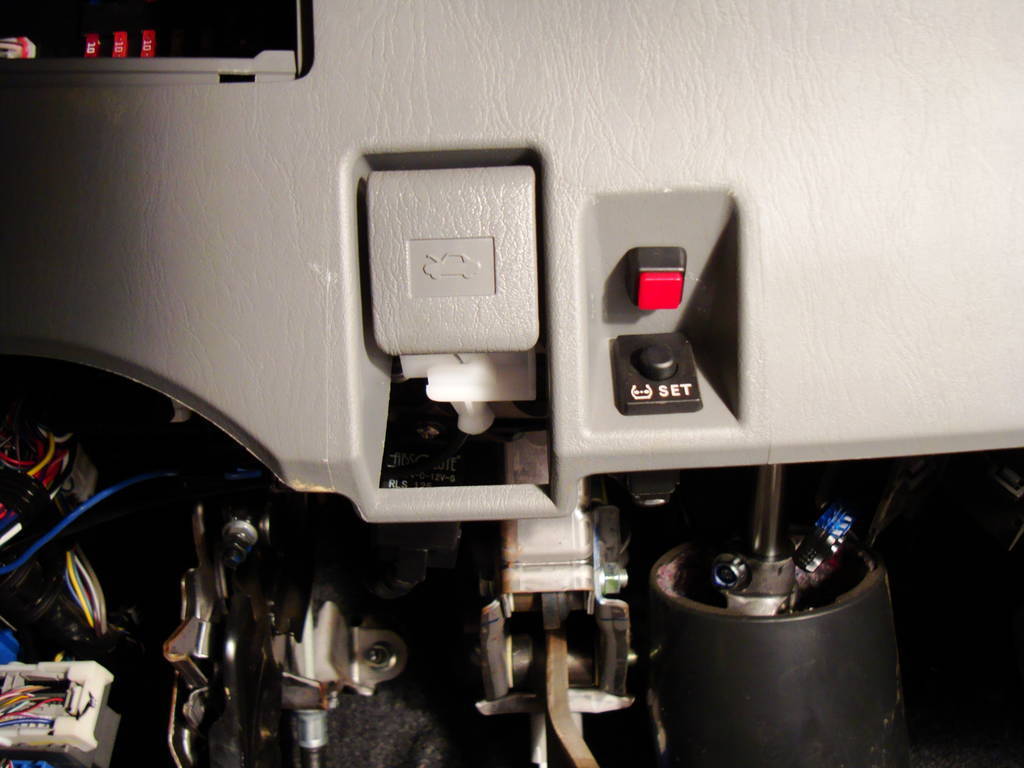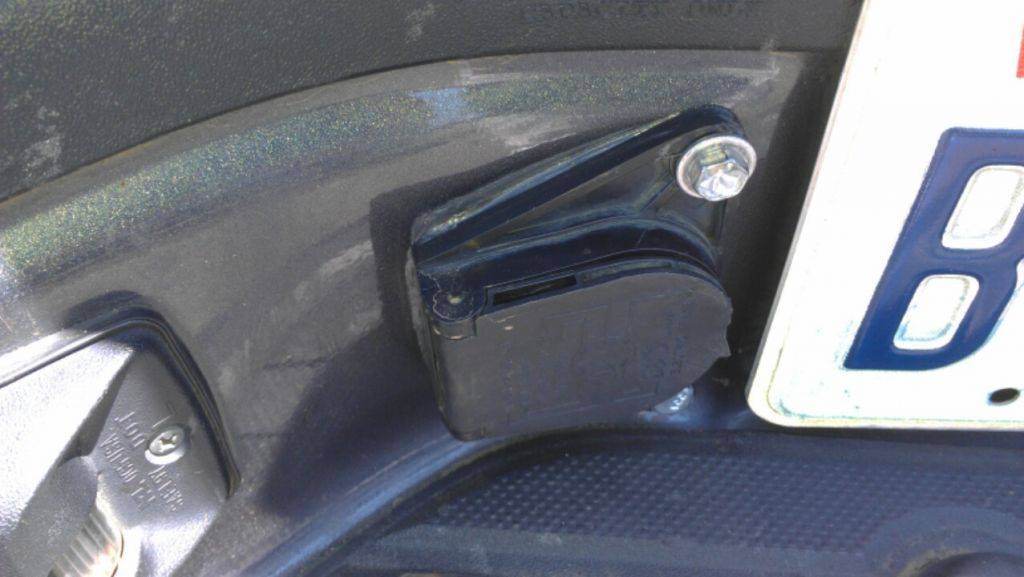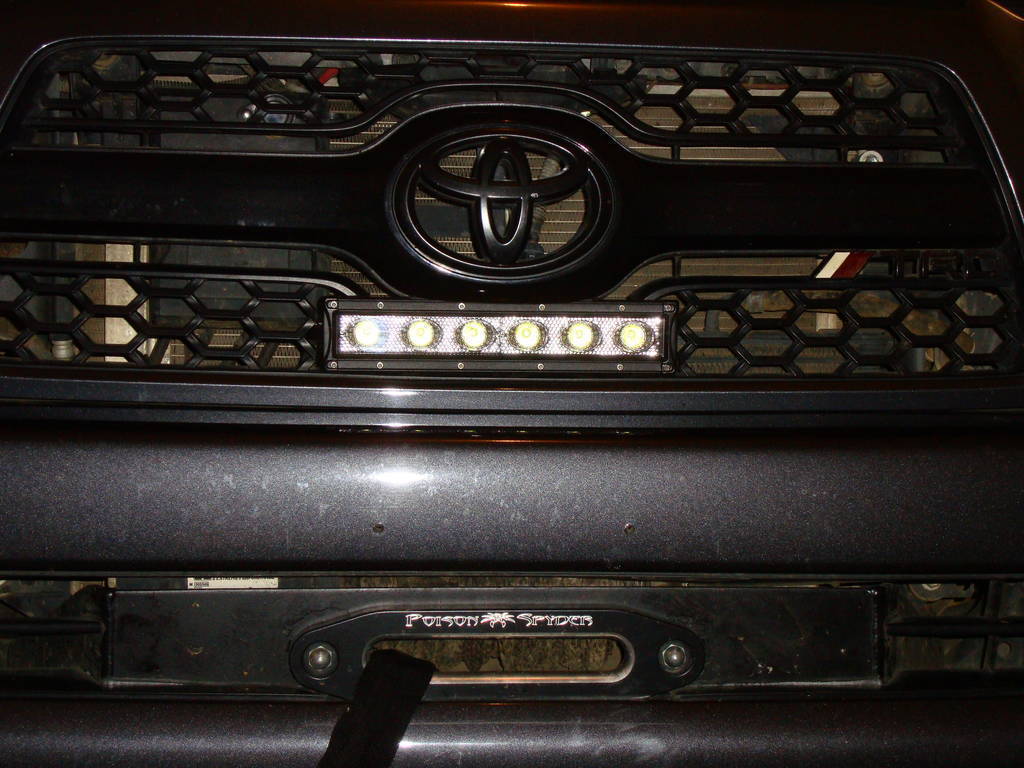 OEM Heated Side Mirrors Mod (write-up HERE)
Hidden CB Install (write-up HERE)
Anytime ON Foglights (I used this write-up)
Always-On 12v Plug (I used this write-up)

Disabled Seatbelt chime
Silent Fob (Arm/Disarm) (this write-up works)
Illuminated 4WD Switch

Horn Relocate (write-up HERE)
Engine Bay / Winch area LEDs (write-up HERE)
Rear Diff. Breather relocate (I used this write-up)
ABS Kill Switch (write-up HERE)
Yellow-Wire Mod (enables TRAC in 4LO) (write-up HERE)
Redline Hood Struts
Black SS Extended Brake Lines (from OCTaco)
Relocated 7-PIN Plug

10" SeeLite SR LED Light-Bar (write-up / review HERE)
Home-Built LED light cover (quick write-up HERE)

FUTURE MODS:
Seat Covers (W/O maybe???)
Custom-installed fogs in the ARB Bumper

Custom Spare Tire mount for the bed (home-built???)
4.56 Gears w/ ARB Lockers Front & Back
T-Case and Rear Diff skids (home-built)
High-Clearancerear bumper (home-built???)
Shackle Flip

Thanks for looking!!!
PM me with any questions about my build, or leave comments here or in the respective write-ups as needed.
...and now, the gratuitous pictures...