Here is my 2011 TRD Sport the day I bought it, less than 100 miles. DCLB, 4x4, TRD Sport.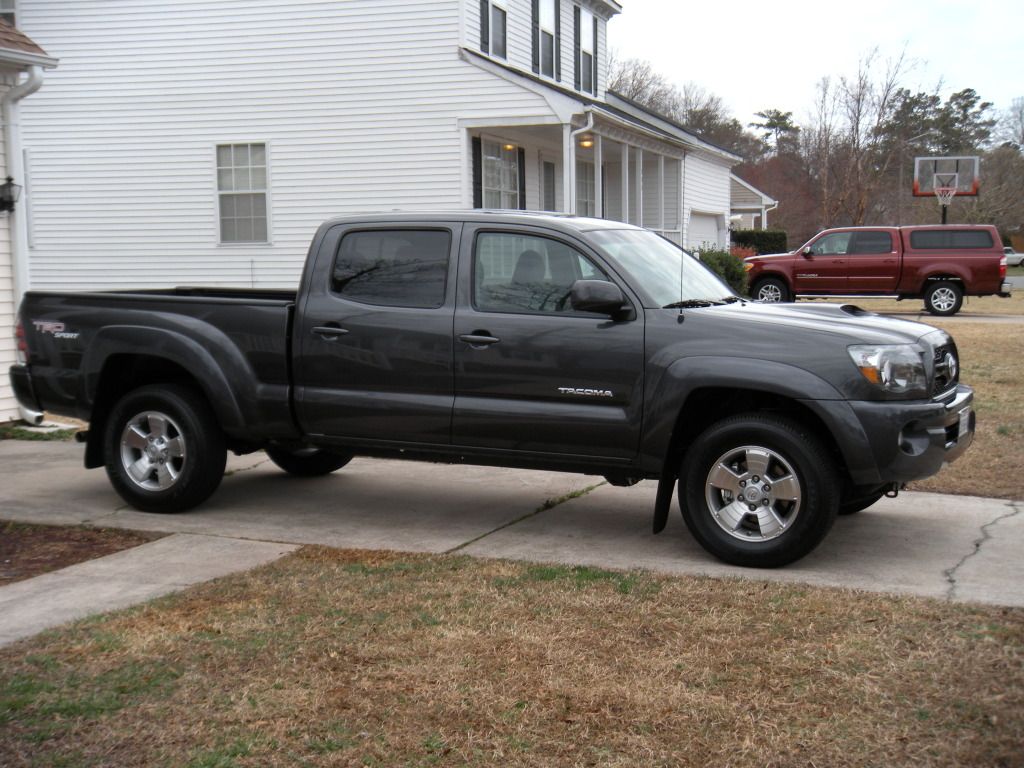 First mod was debadging and putting a grill craft in.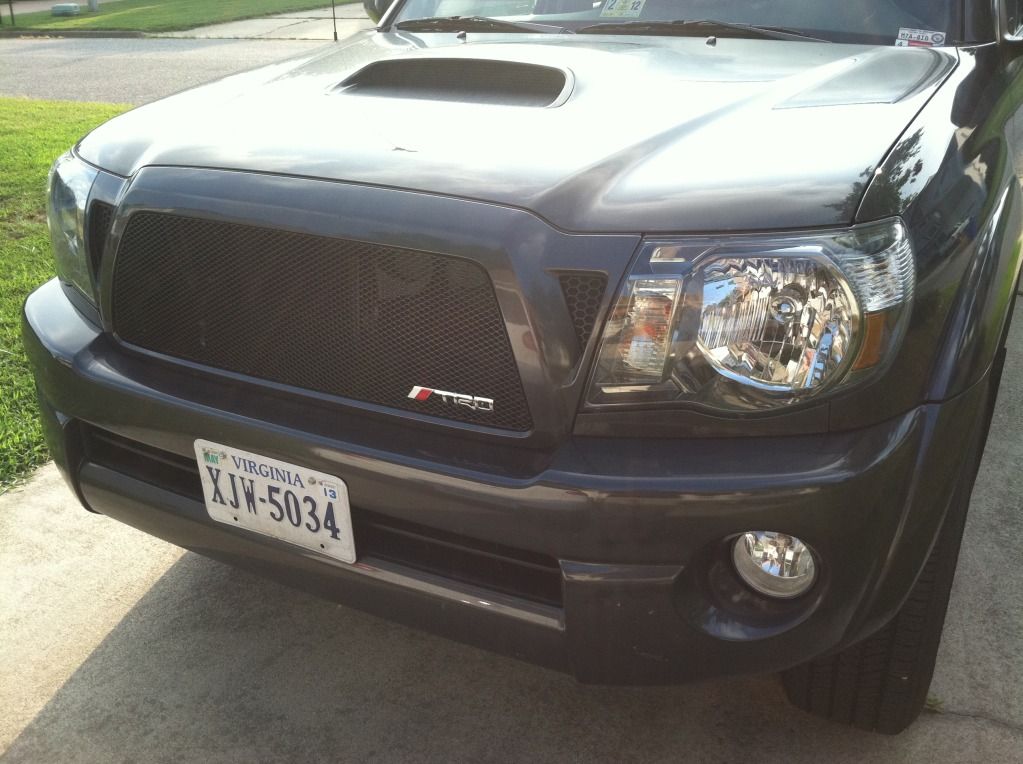 After that came the
TOYTEC
ULK with BF Goodrich KM2's and Toyota TT wheels.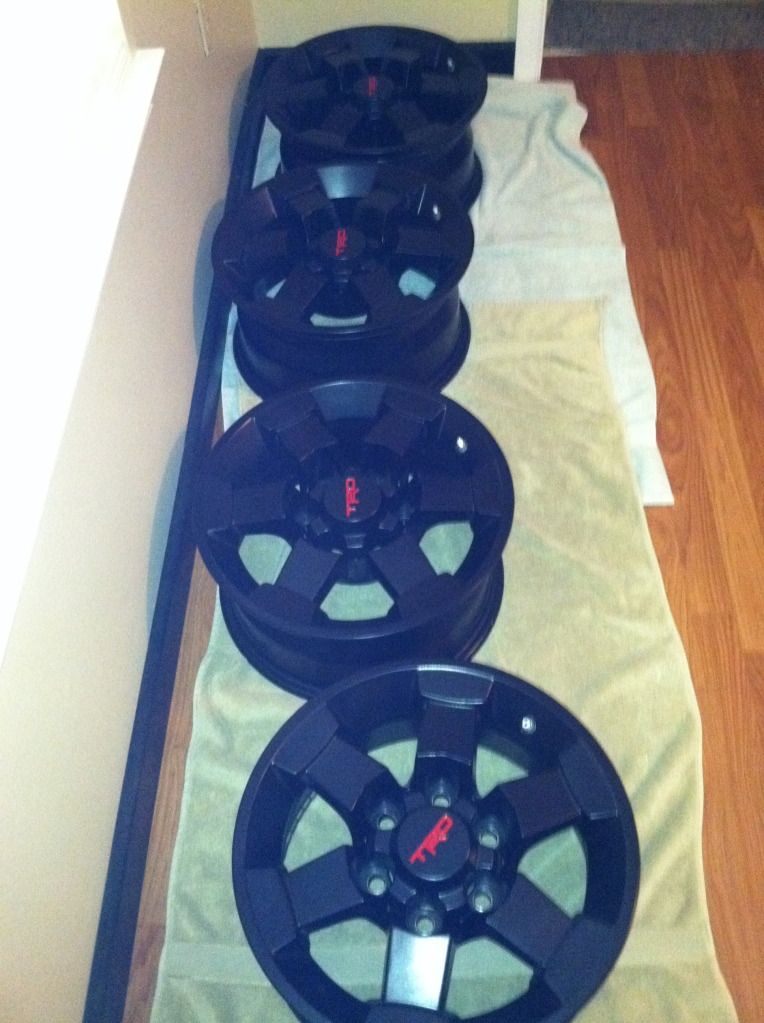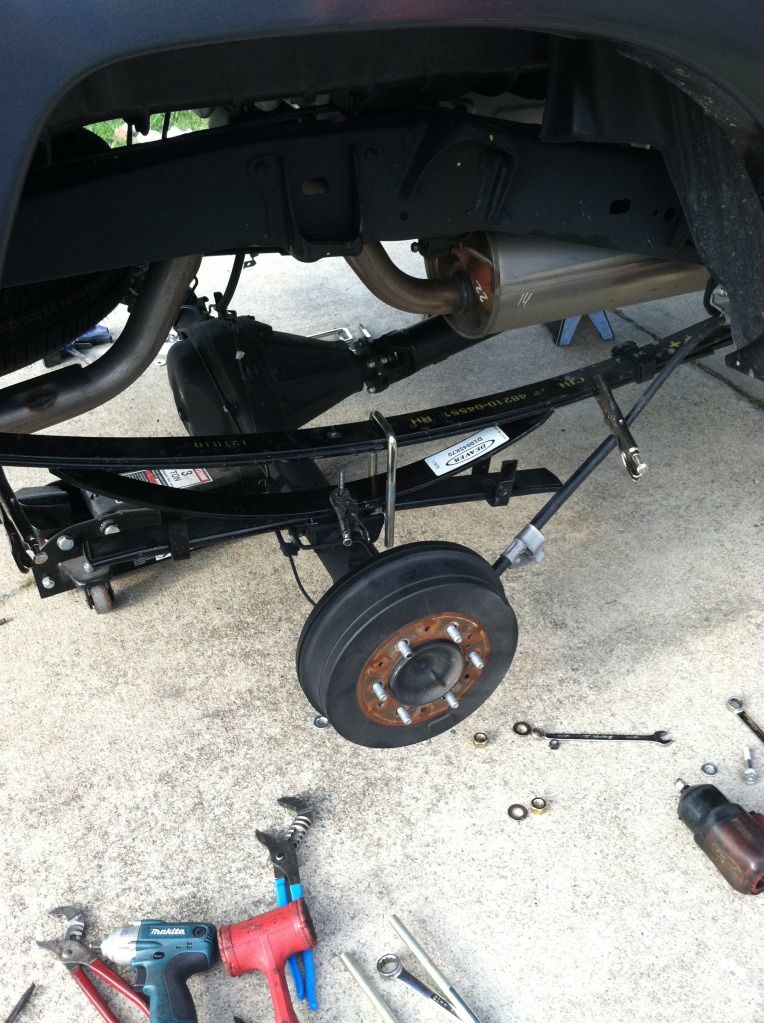 Then the finished product.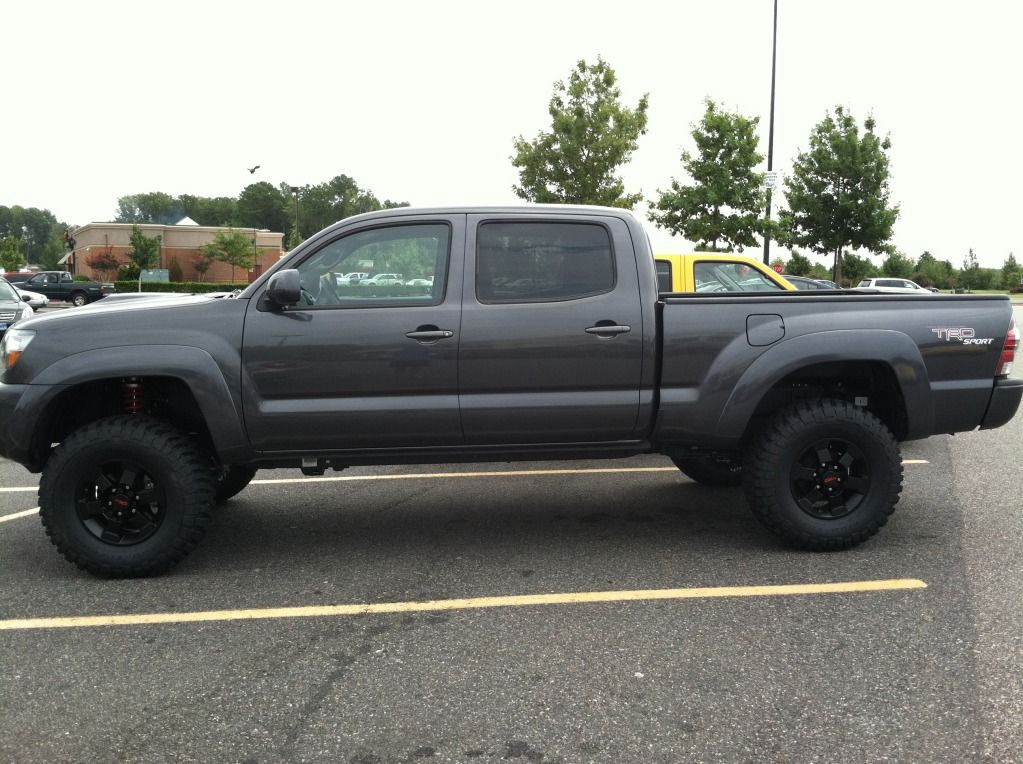 Then I totaled this...
and did this.....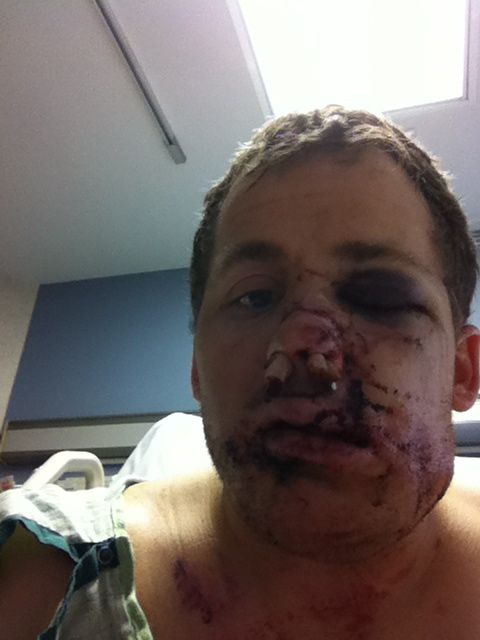 So my build was on hold for a little bit...and I was broke from paying for the lift and everything else.
After this came the BAMF sliders that I had sprayed with Line-X. They are amazing and JLee was fantastic to work with.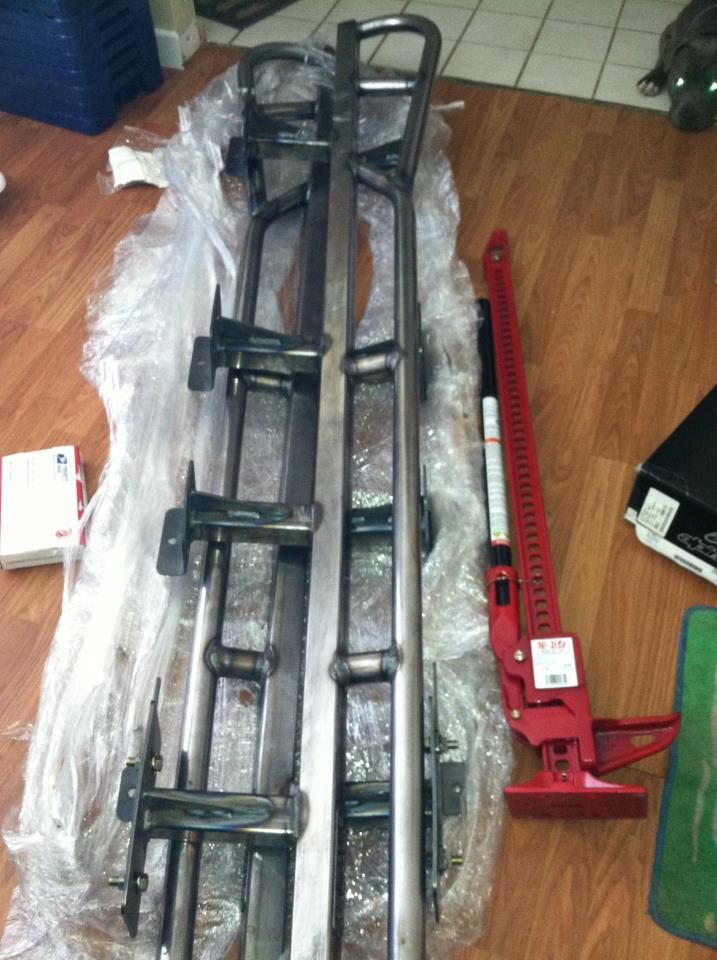 Then just recently came the Bruteforce Fab plate bumper with a Warn VR8000S behind it. I also had the bumper coated with Line-X since it looks amazing and is durable as hell.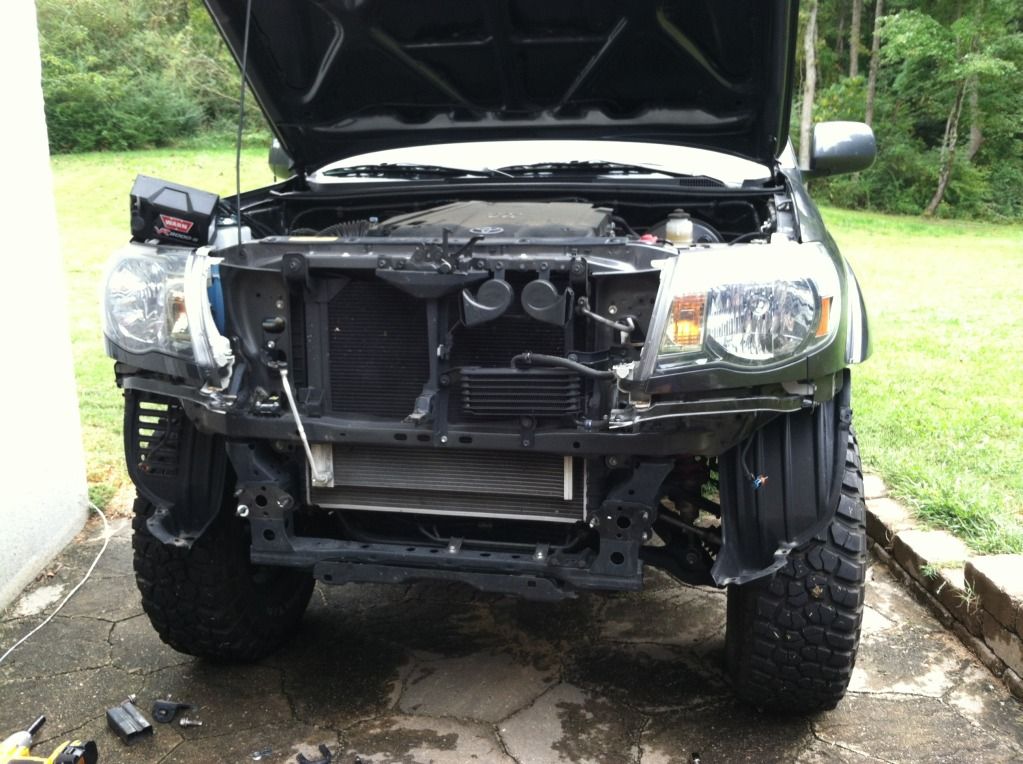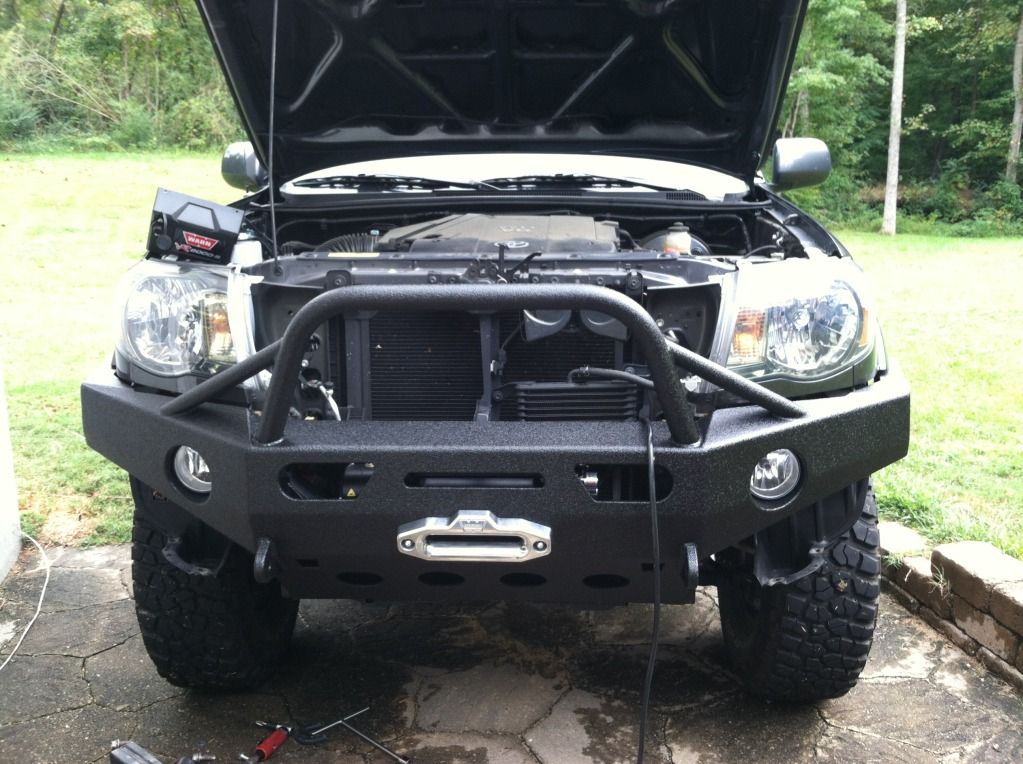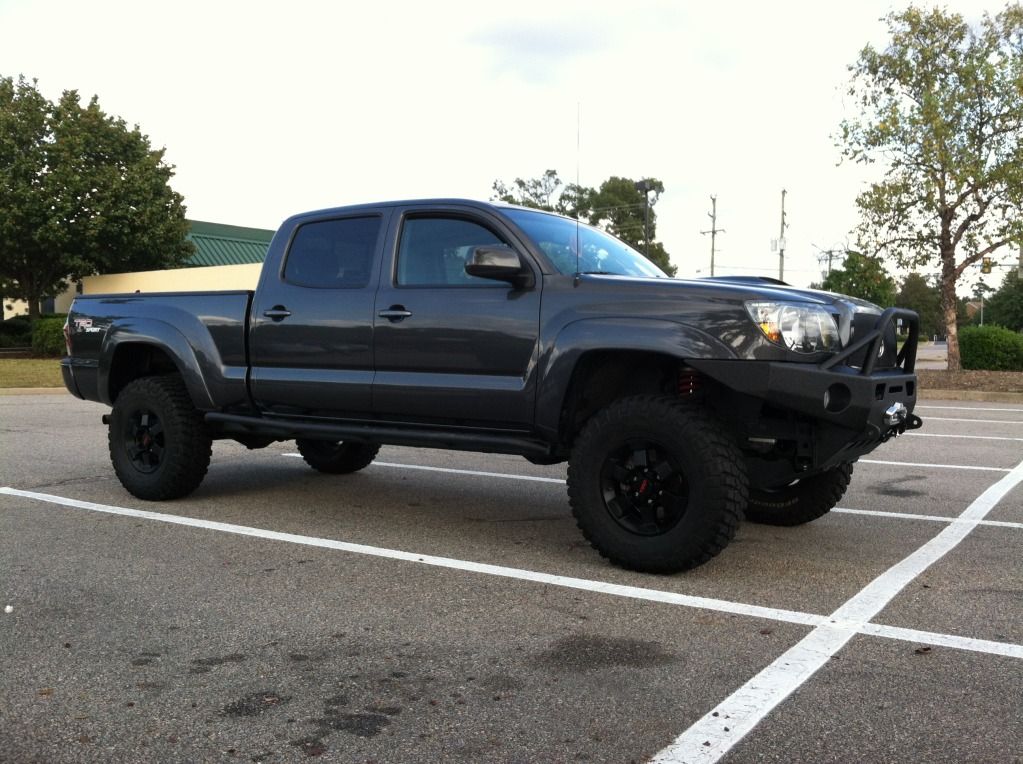 Upcoming mods are PIAA 510's to replace the fogs, rear bumper and hopefully some skids if I win the lottery or something. Now that I actually have some armor it is time to take this thing on the trails!