My name's Sean, and I've been on the site for a while now and have not put a build thread up- shame. Recently I installed suspension and armour, so building this thread now just makes sense.
She's a 2010 Access Cab SR5 4x4 with manual 6-spd transmission.
Suspension Upgrades:
Icon
Extended Travel Coil covers (0-3.5")
Icon UCA's
Custom Diff Drop
Icon 2.0'' Aluminum Series RR Rear Shocks (27" extended)
All-Pro
Expedition Leaf Packs
All-Pro U-Bolt Flip Kit
Off-Road/Armour:
ARB Bumper w/ Fog Install
Warn M8000-s w/ Derlin Roller Fairlead
Lightforce 740's
Misc:
Raider Canopy
Yakima Racks w/ Kayak Attachments
'SR5 Expedition' Badges- Sockmonkey
Tacoma Rubber Bed Mat
Extra D-hooks
Fire Extinguisher Mod
Tacoma Stitched Wet Okles- Heated
SS Brake Lines
Potential:
Rear Iron Bumper- brand undecided
Sliders
ARB Airlocker
This is where it all started... the cold, dark, dead of winter in Canada. Bone stock.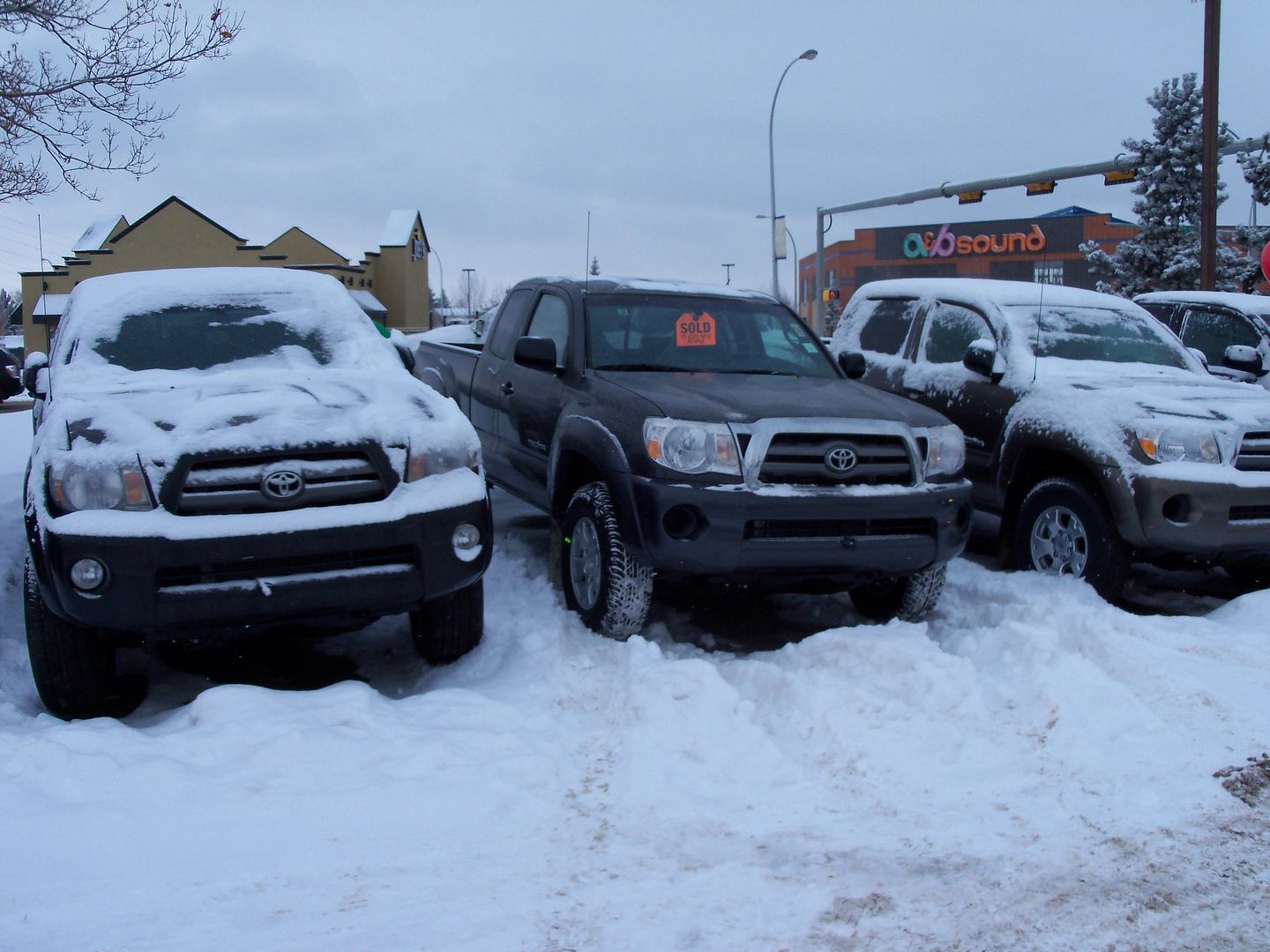 There very first thing I did was to install tires, as the stock SR5 tires are garbage. So after some I put on 265/75/R16 Dick Cepek FC-II. They only come in an 8-ply option, wish they came in a 6, since the ride would be a bit better- regardless, still love them.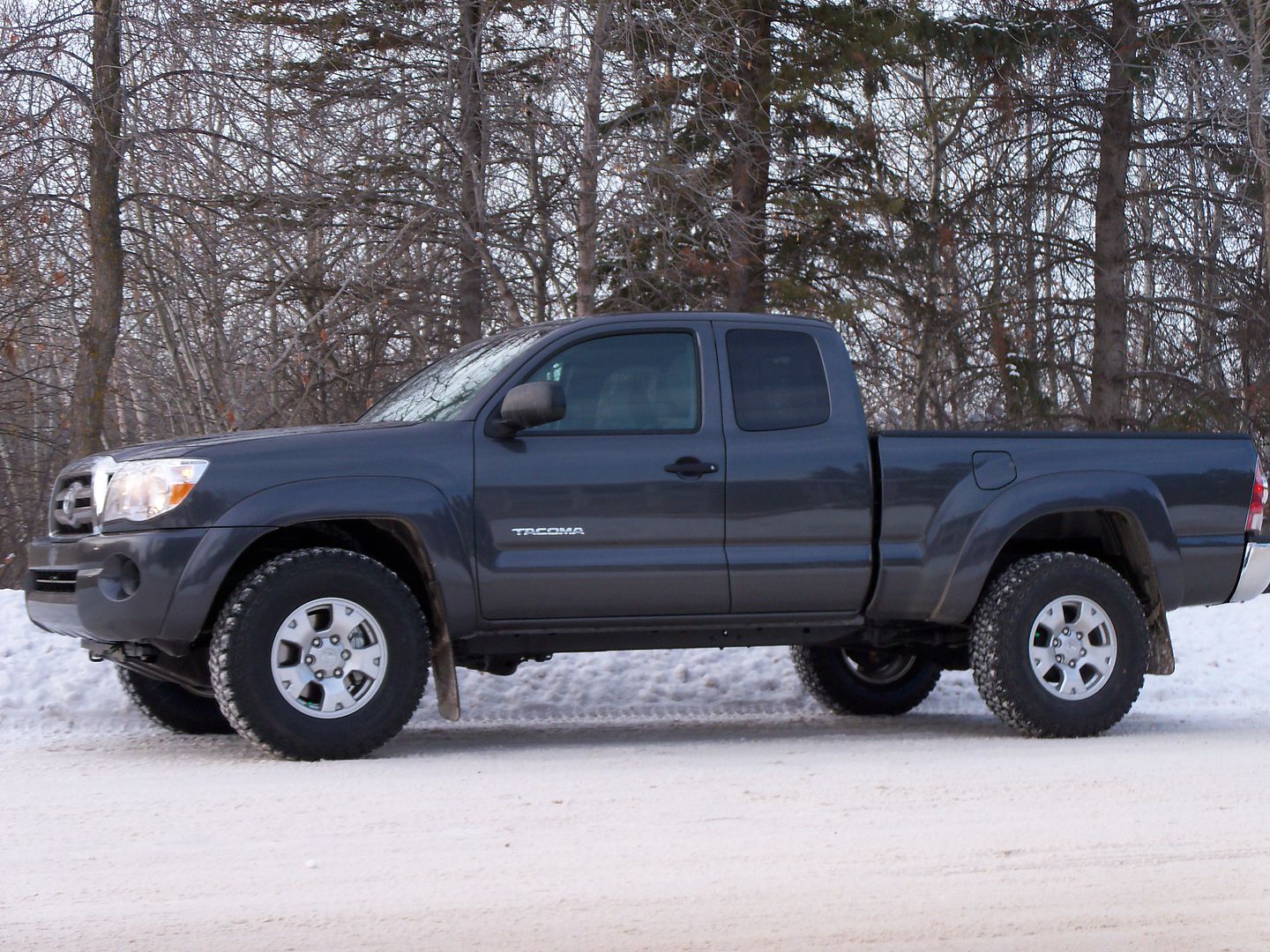 Next up to bat was to install some lighting. I ended up getting an Aries grill guard and 2-sets of Hella 500F's. Both ended up being a bad call... the Hella's are made of glass and on winter roads with rocks flying always break, so I wouldn't advise. Also, the particular grill guard I got wasn't my first choice, but at the time was cheap and easy. It was flimsy and couldn't protect the truck in anyway shape or form if there was a wildlife impact... all it did was hold up lights...useless.
After the first Canadian winter, I was on the market for a topper. Ended up going with a Raider (I thought and still do think it was the best bang for my buck). Along with the canopy came Yakima racks and a Thule (shortly lived).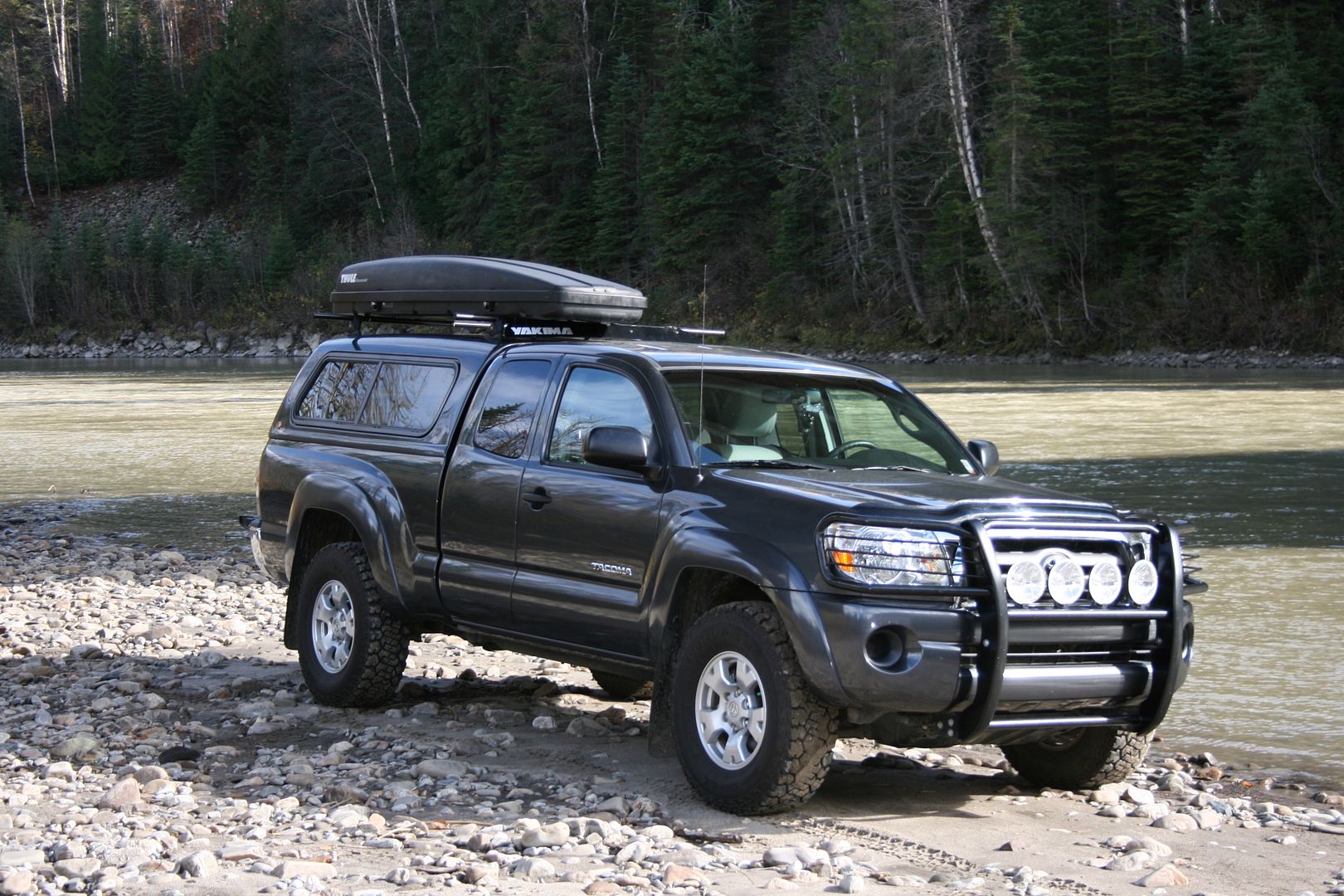 Suspension time! No more pussy-footin around: ICONS front and back. Extended travel up front and RR 27" extended 2.0" shocks for the rear. Expedition leaf packs from All-Pro is what I went with to handle the excess weight I always carry around.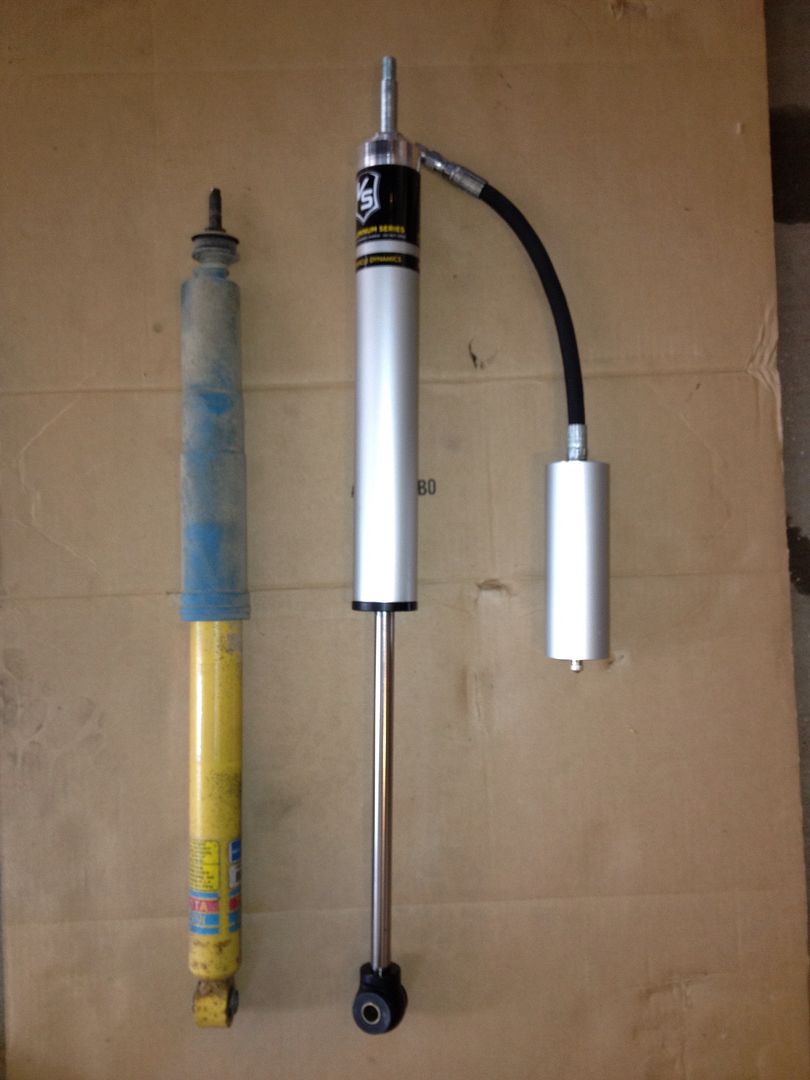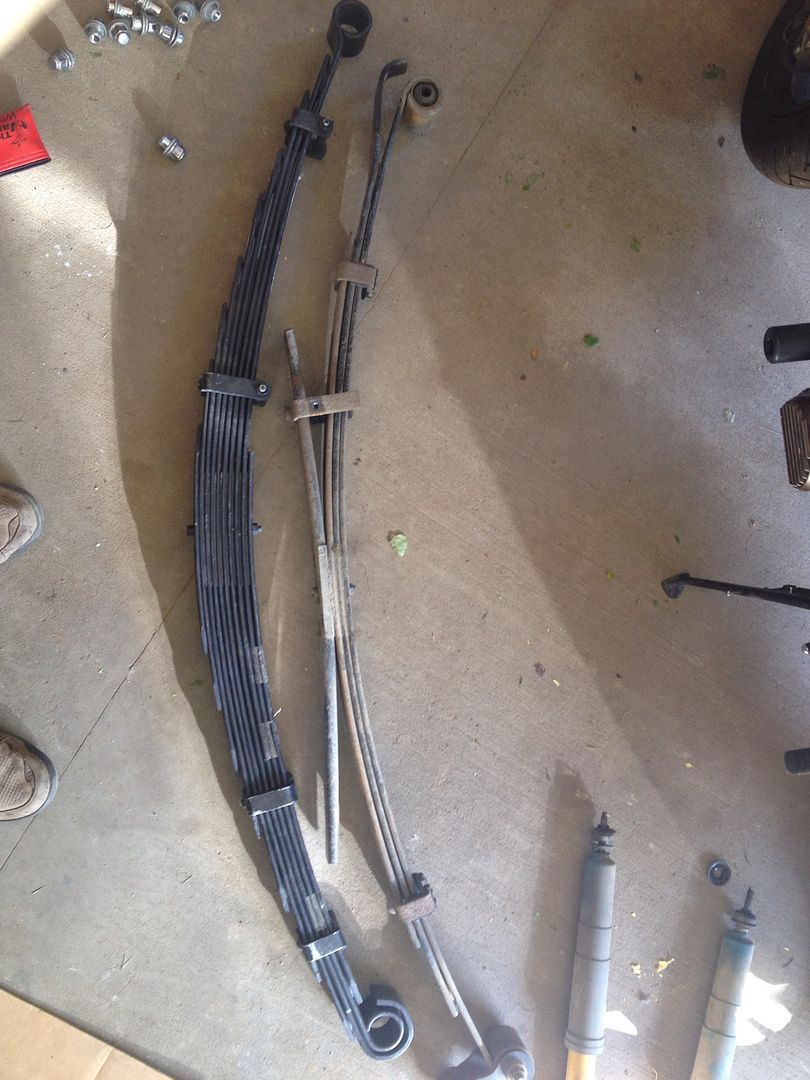 Put a U-Bolt flip-kit on as well.
Next came the M8000-s. Instead of using the Aluminum Hause it came with I bought a roller fairlead and fitted it with Derlin rollers (same dimensions as previous rollers, just made from industrial strength plastic). Reason why I did this was I heard it was a better quality fairlead to protect the synthetic line and also it increases the recovery angles since the fairlead sits back within the ARB bumper a significant ways.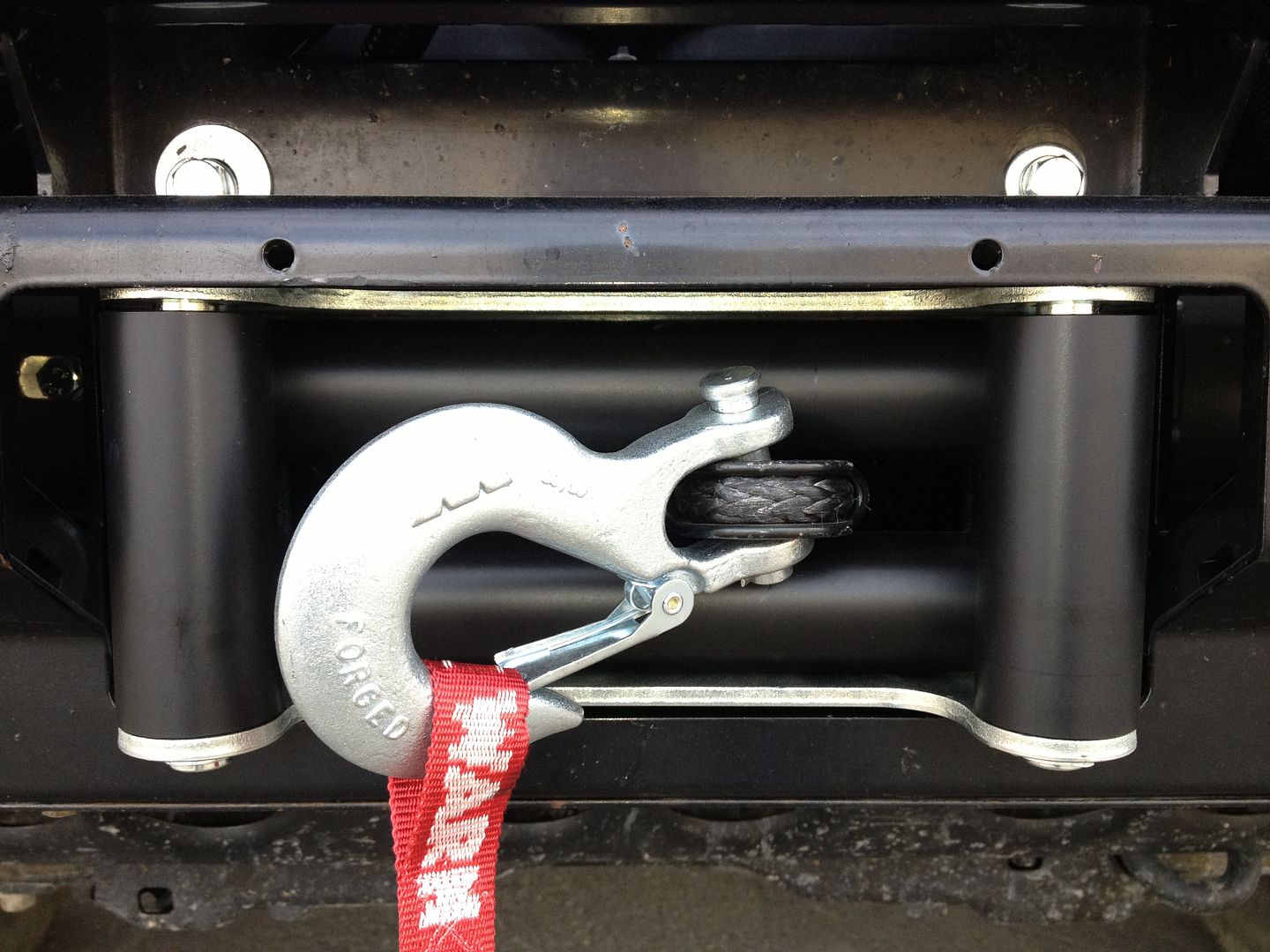 Anyways thats all for now. I'll upload some more off-roading pictures soon.