After ordering my truck back in April it has finally arrived.
2012 TRD Sport DC 6M
Here are some pics of it at the dealership.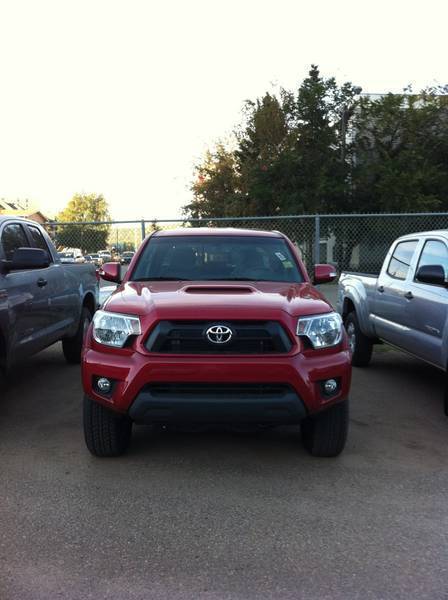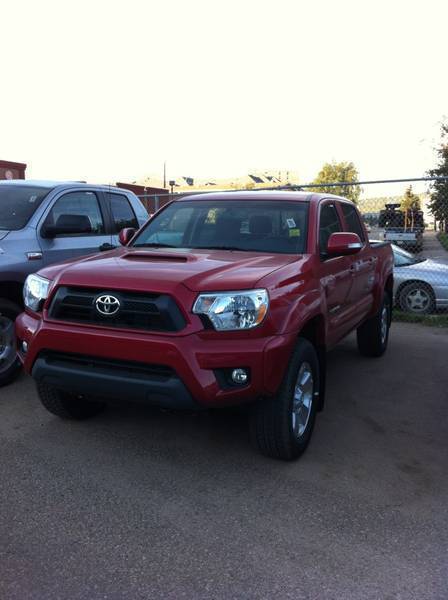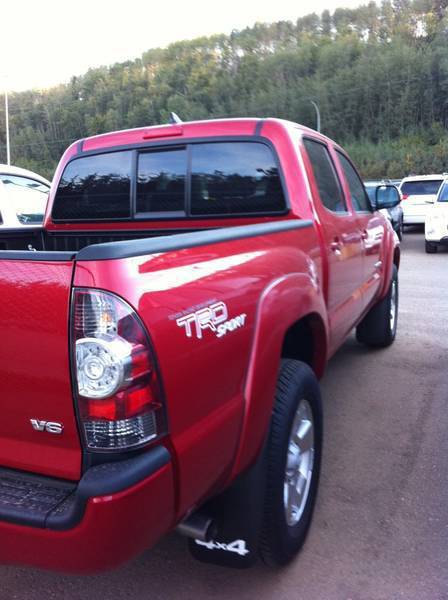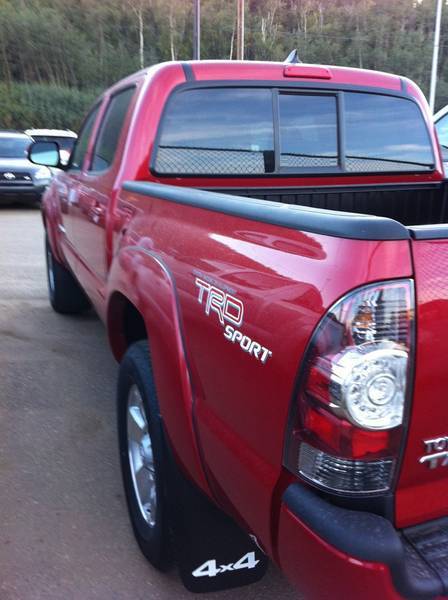 Mod List:
-after market command start
-custom leather seats & seat warmers
-supercharger
-Air raid intake
-TRD exhaust
-Nav system/stereo
-King resi coil overs and shocks
-285/75/16 BFG AT KO's with Procomp Alloy Series 5129- Satin Black Machine wheels
-dakar leaf packs
-Box cover
-locking tailgate mod
-TRD quick shifter
- bed extender
-skid plate
-bed mat
Few pics of the seats.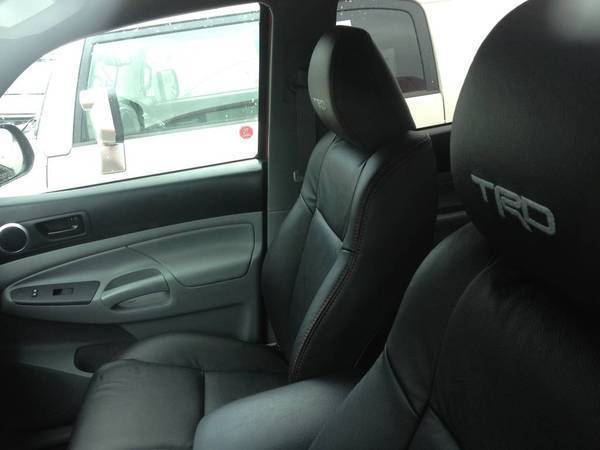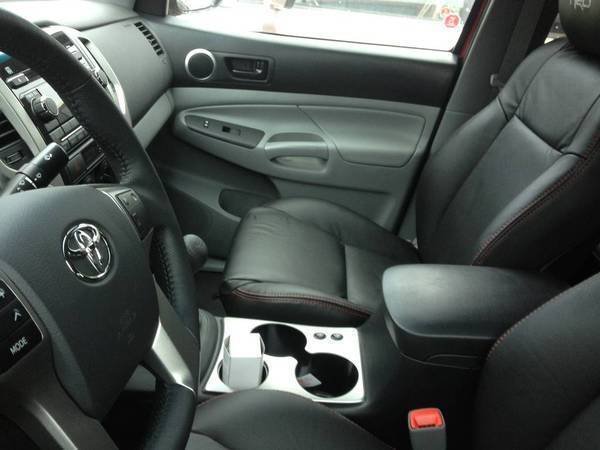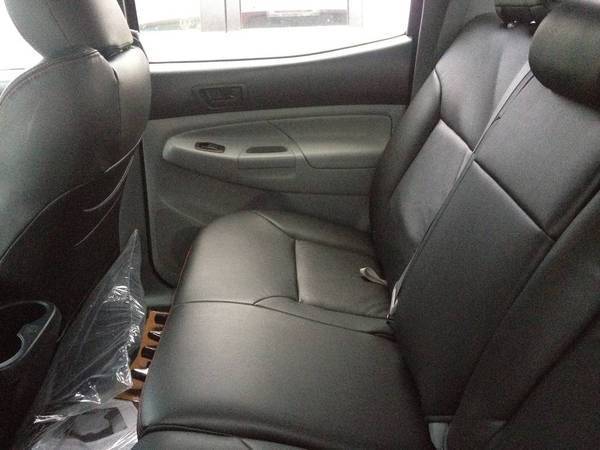 Edit!
Pictures of the truck with most of the mods done.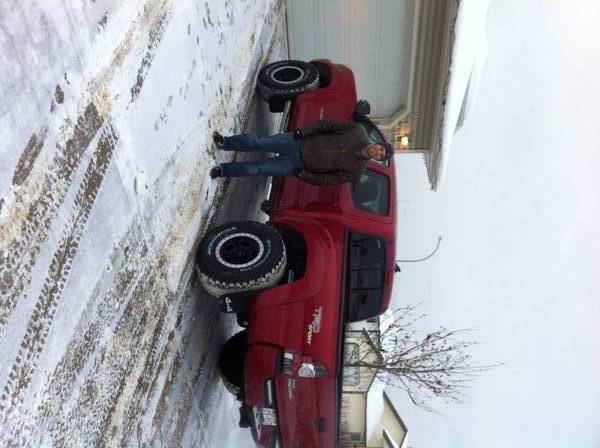 Suspention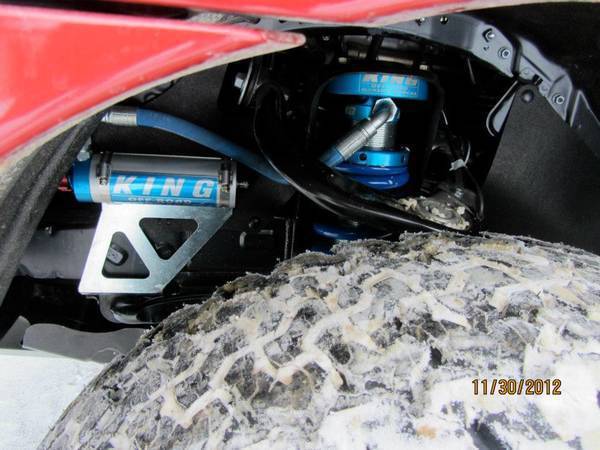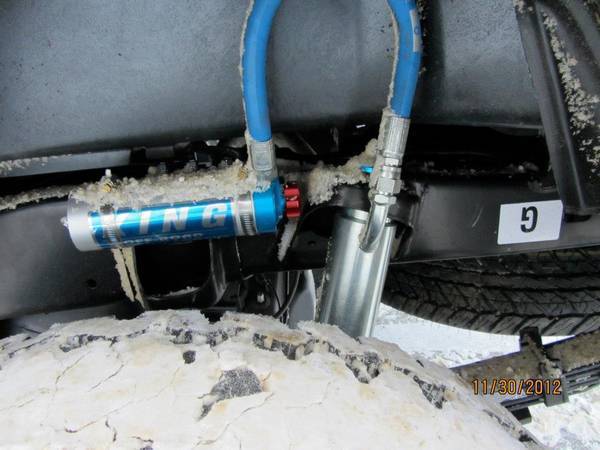 Still need UCA's
Gotta get her cleaned up as well.
Wheels & Tires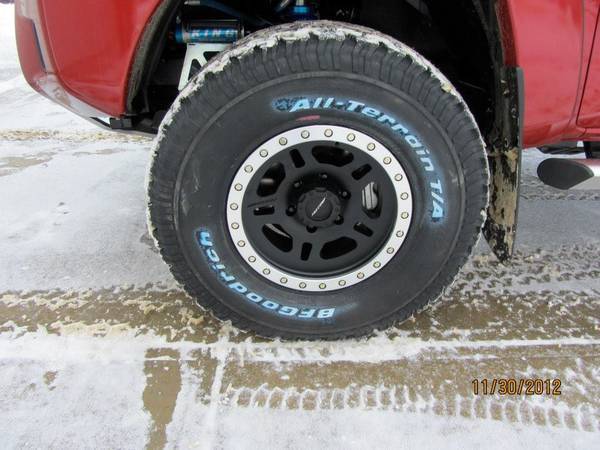 Head Unit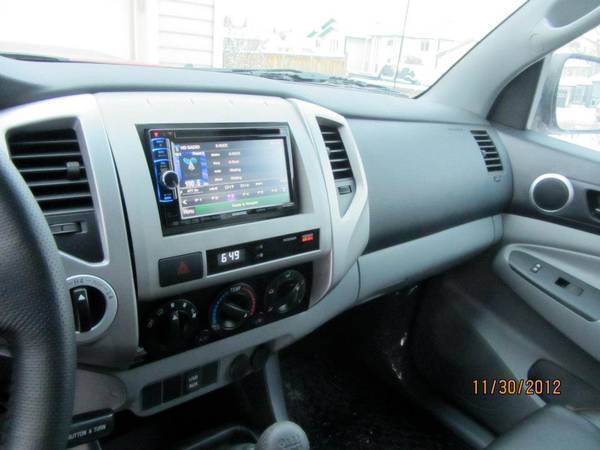 Got a different faceplate coming soon. Fits better and is gloss black to match the dash below.
Pictures still to come:
-superchager
-intake
-box cover
-TRD shifter ball
-tail gate lock