As she sits today:
Goal is a rig that can go wherever I want, while also being a reliable DD
Suspension:
-Toytec Coilovers
-700lb 16" Eibach Springs
-Total Chaos UCA's
-SwayBar vanish
-Rear Toytec 1.5" AAL
-Billy 5100's
(Parts on the way for new MT rear):
-AP U-Bolt flip kit
-AP Extended Rear breaklines
-BAMF Shock Relocation Kit
-Alcan Custom Leaf Packs
-King 12" 2.0 RR shocks
-Freelance Fab Shackle Flip
-Defined Stock Shackles
-Wheelers Superbumps
Wheels/Tires:
-285/75/16 GY Duratracs
-Black TX Pro wheels
Armor:
-Brute Force Hybrid front bumper
-BAMF Sliders w/ kickout
-AP IFS Skid
-AP Tranny Skid
Interior/Electronics:
-WeatherTech Digifits
-Midland 100z CB Radio in console
-Pioneer DEH-X6500BT Headunit
Exterior:
-Removed Flaps, Bedside Decals
-Debadged All Around
-Window Tints @ 15%
-Stubby Antenna 13"
-Rear Bumper Swap - BSP
-Painted Grille - BSP
-Bed Storage Locks
-Rocky Mounts Clutch SD bike mounts
-Bed Mounted Hi-Lift 48"
-Some Stickers
-Removed Front Fender Flares
-3' Firestik CB Antenna
-Relentless Hood CB Mount
-Trailer Harness Relocate
Miscellaneous/Recovery/Tools:
-Tow Strap
-Smittybilt XRC8 Winch
-Couple D-Rings
-Craftsman Tool Set
Engine/Drivetrain/Performance:
-MBRP 2.5" Catback Turndown Exhaust
Started off with this stock '11 DCSB TX Pro:
Starting off with Minor stuff.
-Debadged, Destickered, Demudflapped
-Window Tint 15% F/R
Went camping some while she was stock...
-Swapped out the ugly chrome rear bumper
before...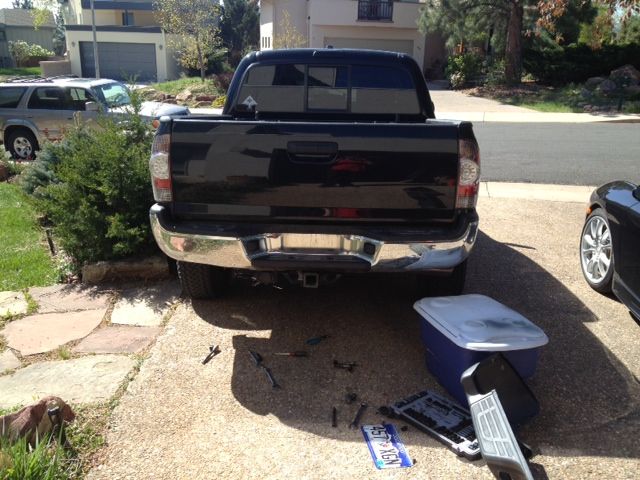 after...
-I bought some 285/75/16 Duratracs
-Got the Toytec ULK installed with the 285 Duratracs
-Testing out the new setup
-Ordered some BAMF sliders from a GB, painted them, got them welded on by a local guy.
Painting: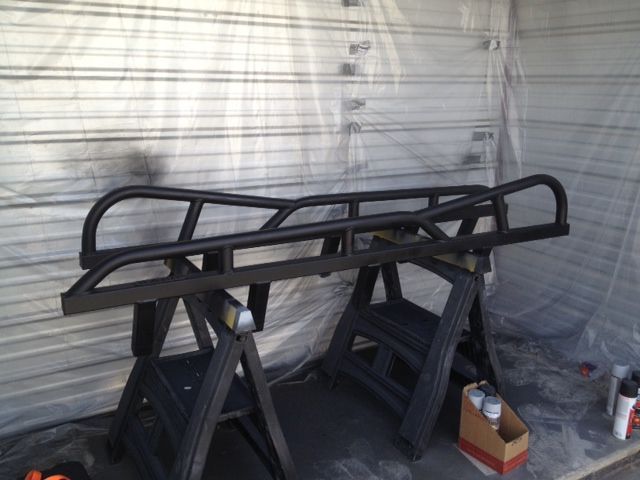 Installed:
Picked up AP IFS and Tranny skids
-Rock Therapy MOAB 2013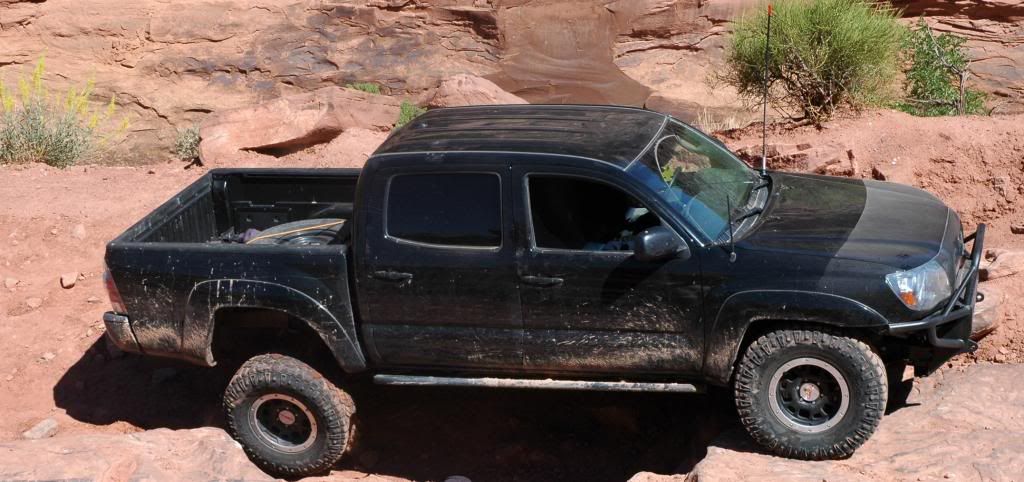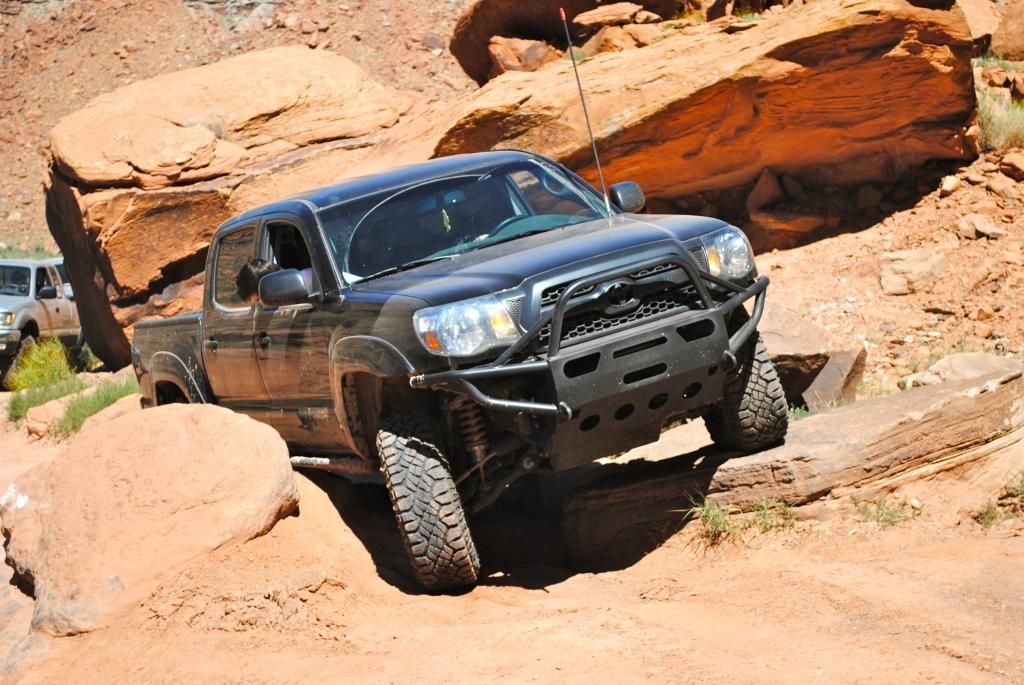 Upcoming Mods...
-Complete Full MT Rear Setup
-ATO HC REAR
-Reroute exhaust