My 5 1/2 Lug Build enjoy!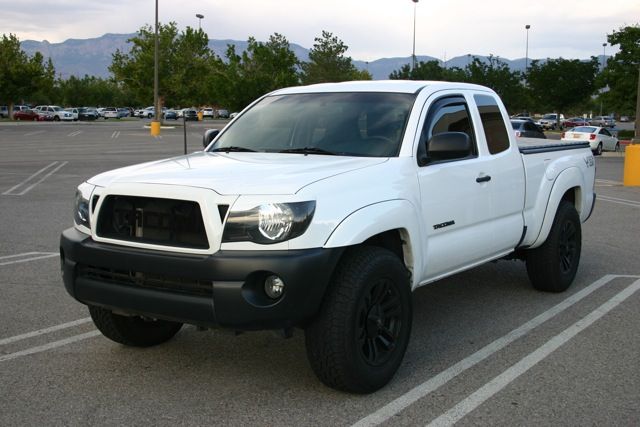 Here is what I started with:
2009 Tacoma Access Cab 2.7l base
Before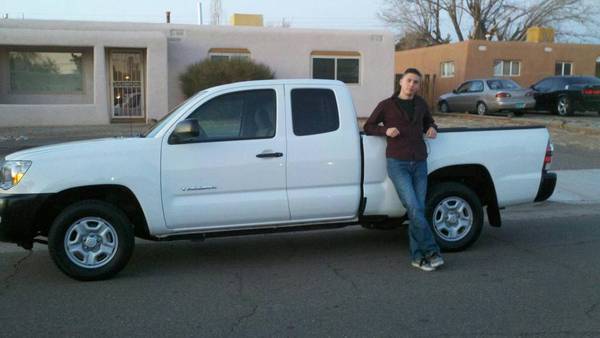 After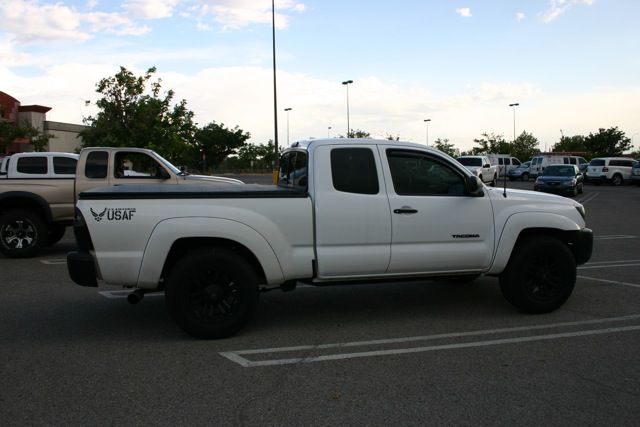 The first thing I did was get it lifted with the help of my buddy Silas and get the windows tinted Fat Bob's Suspension lift.
Right after I put on new wheels and tires (crappy picture...better ones to come). Shout out to Silas for giving me a great deal on the new set up!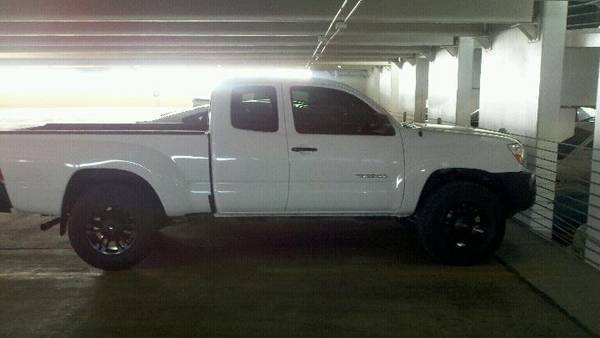 My sound was lacking on the inside so I asked a friend of mine to hook me up over here at HDME in Albuquerque. Got a new Helix audio system with a 10" sub. Music is a problem NO MO!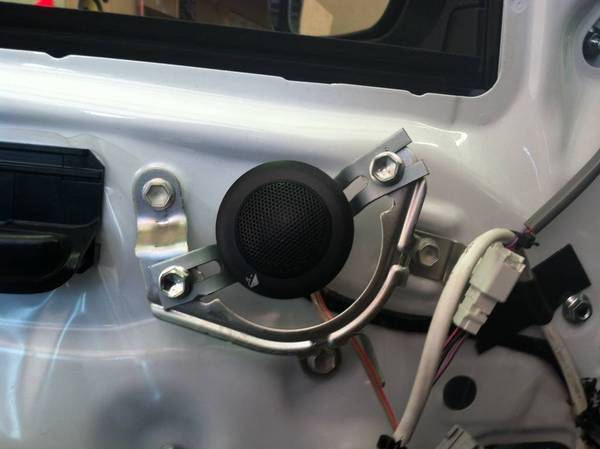 Then I decided that I wanted to officially make the truck into a Stormtrooper so I went a little crazy!! I plasti-derped my badges and took of the yota emblem, tinted the tails, and got a shorty antenna for a cleaner look.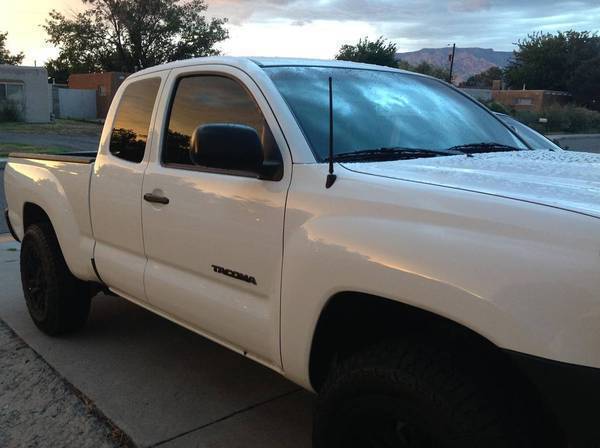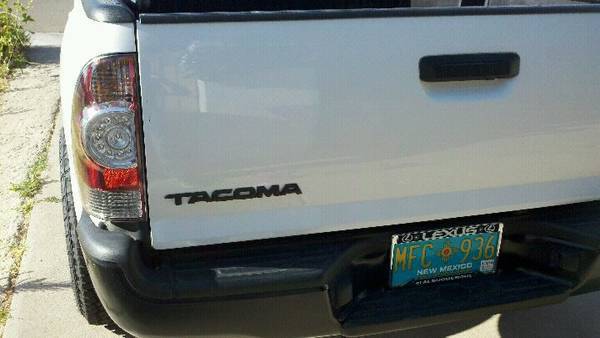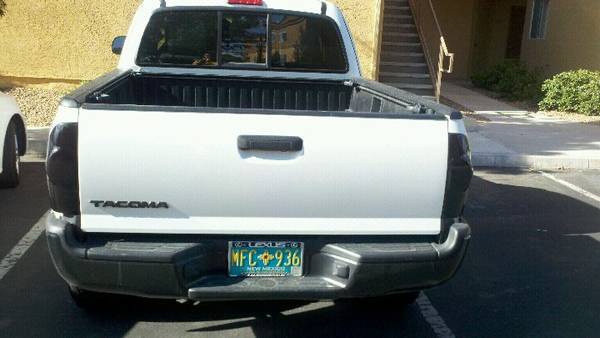 Then my buddy Ray (Ghost) helped me do the BHLM because I didn't wanna screw anything up.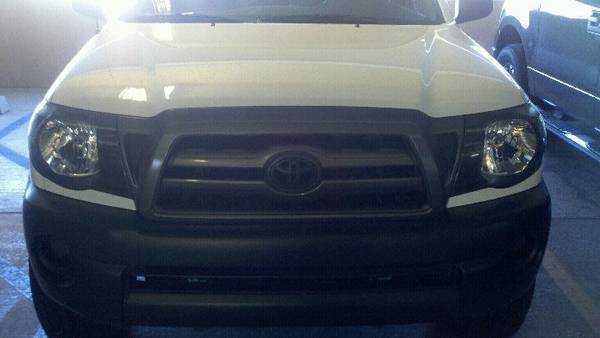 New Satoshi grill color matched super white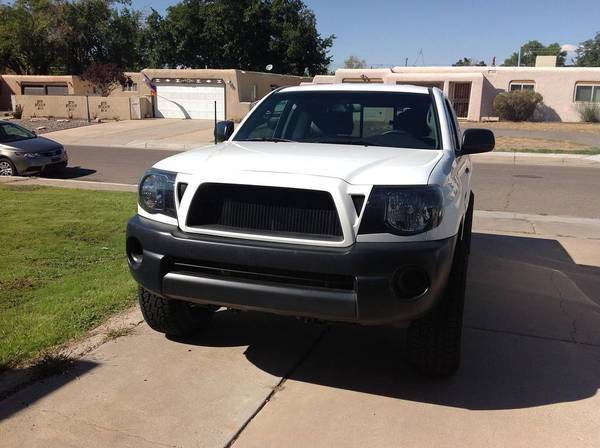 My buddy Sgt Taco hooked me up with re coloring my gauges to a white and blue set up...so clean!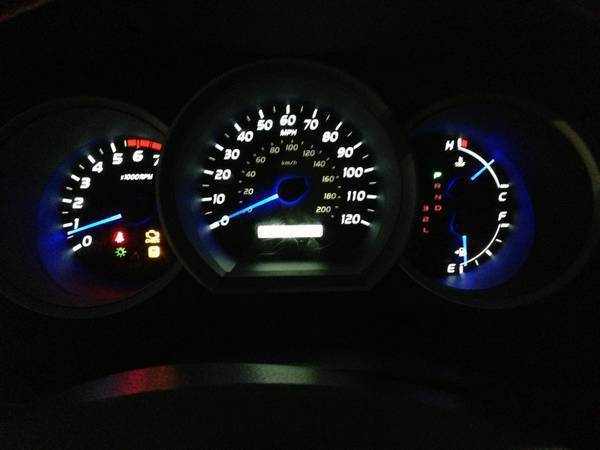 Then I finally got around to my Taco's sound... to me it sounded like a Prius and we can't have that. Got a new muffler and tip installed!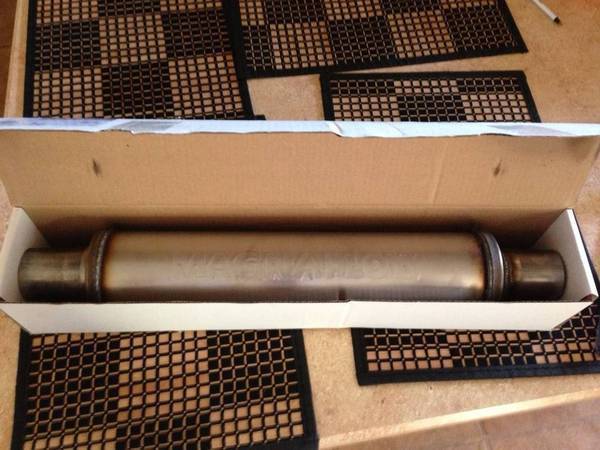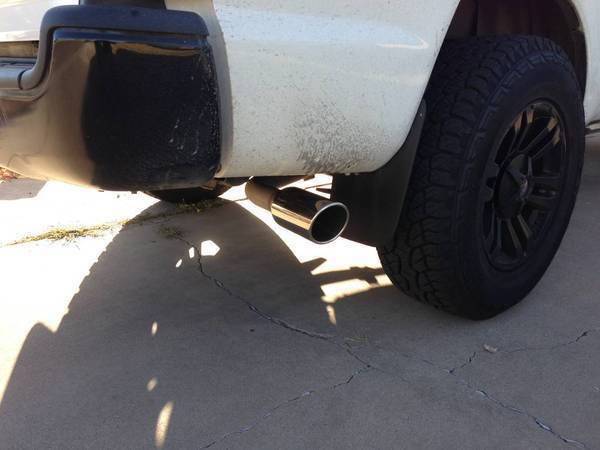 Before:
http://www.youtube.com/watch?v=3Xwj2rGwiH0
After:
http://www.youtube.com/watch?v=Qdnd6x9ktN4
I'm in total love with my truck... it's the shit!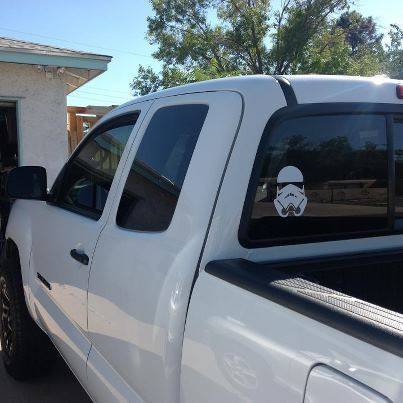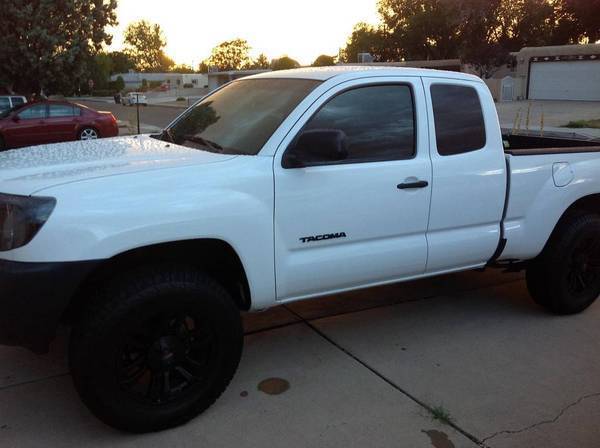 New 8k HIDs (new on the right) Thanks to White Toy Taco for the hookup and install!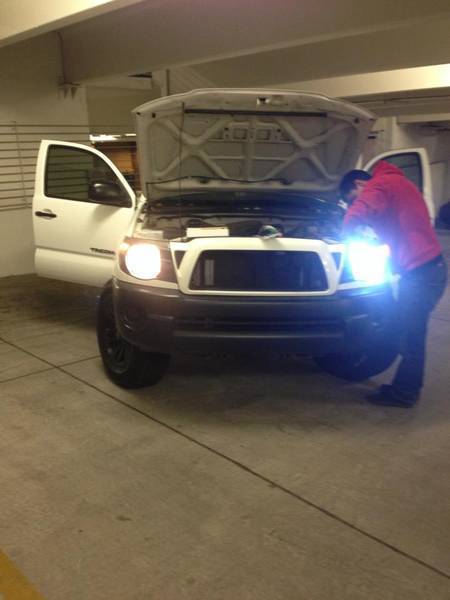 New shift knob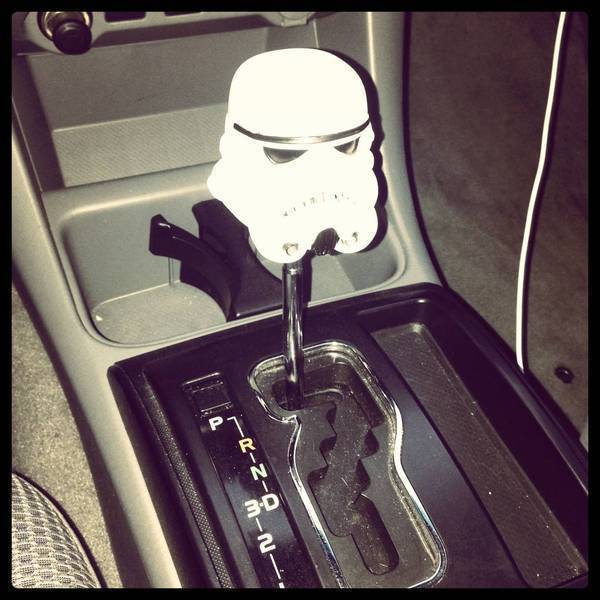 Fenders added... Thanks Ray!
New letters added onto the Satoshi!
ARB Locker
2wd never felt so good!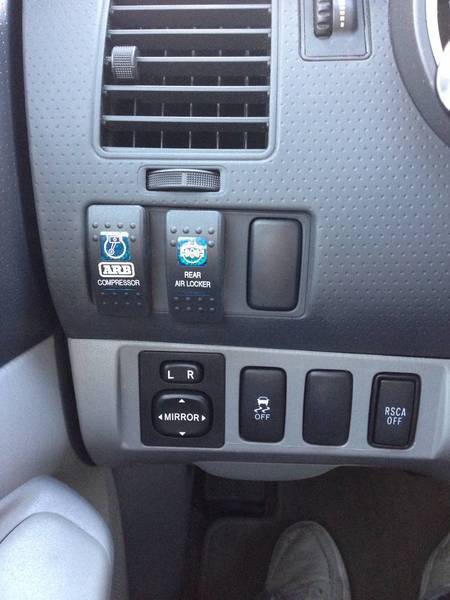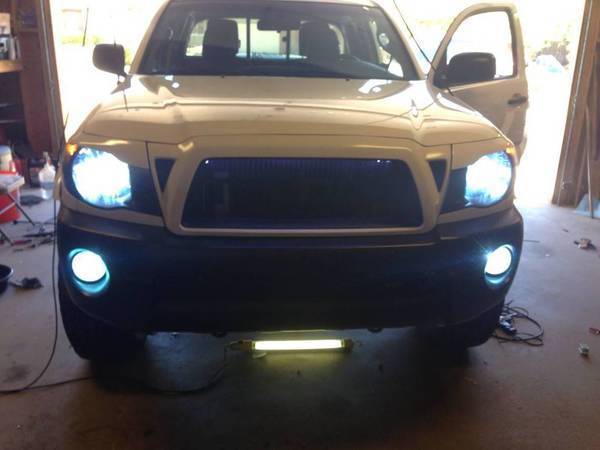 Mid Travel Kit - 2.5
Icon
Coilvers, TC UCAs, Icon 2.0's, Deaver AAL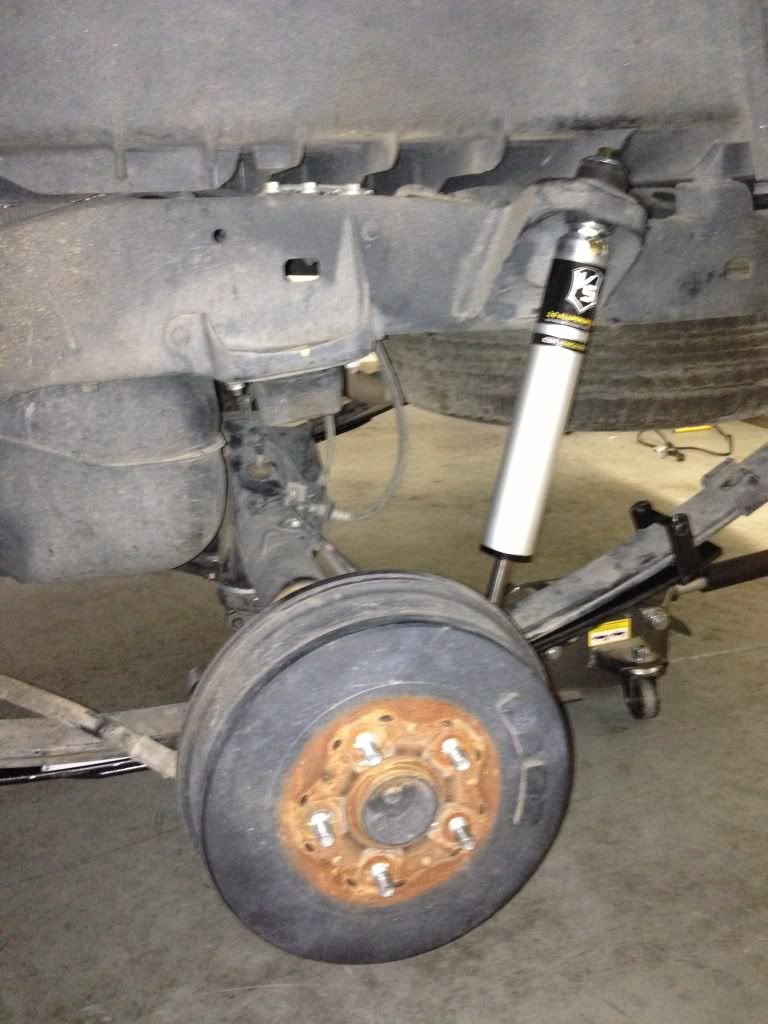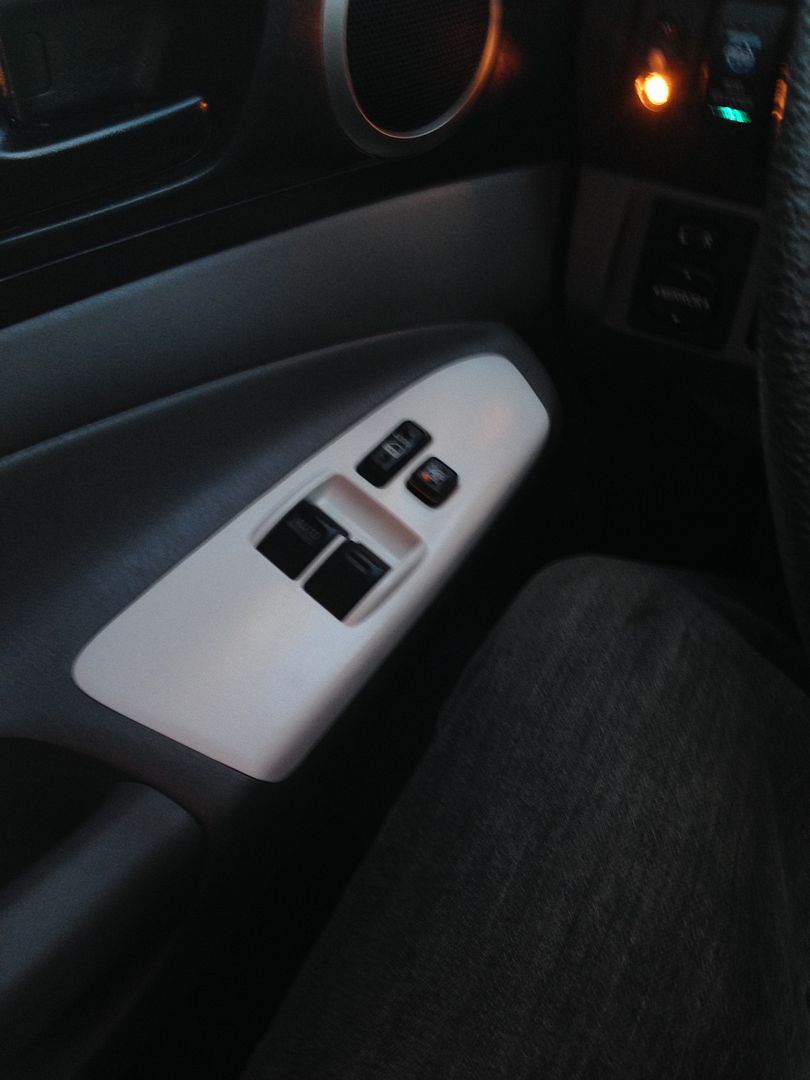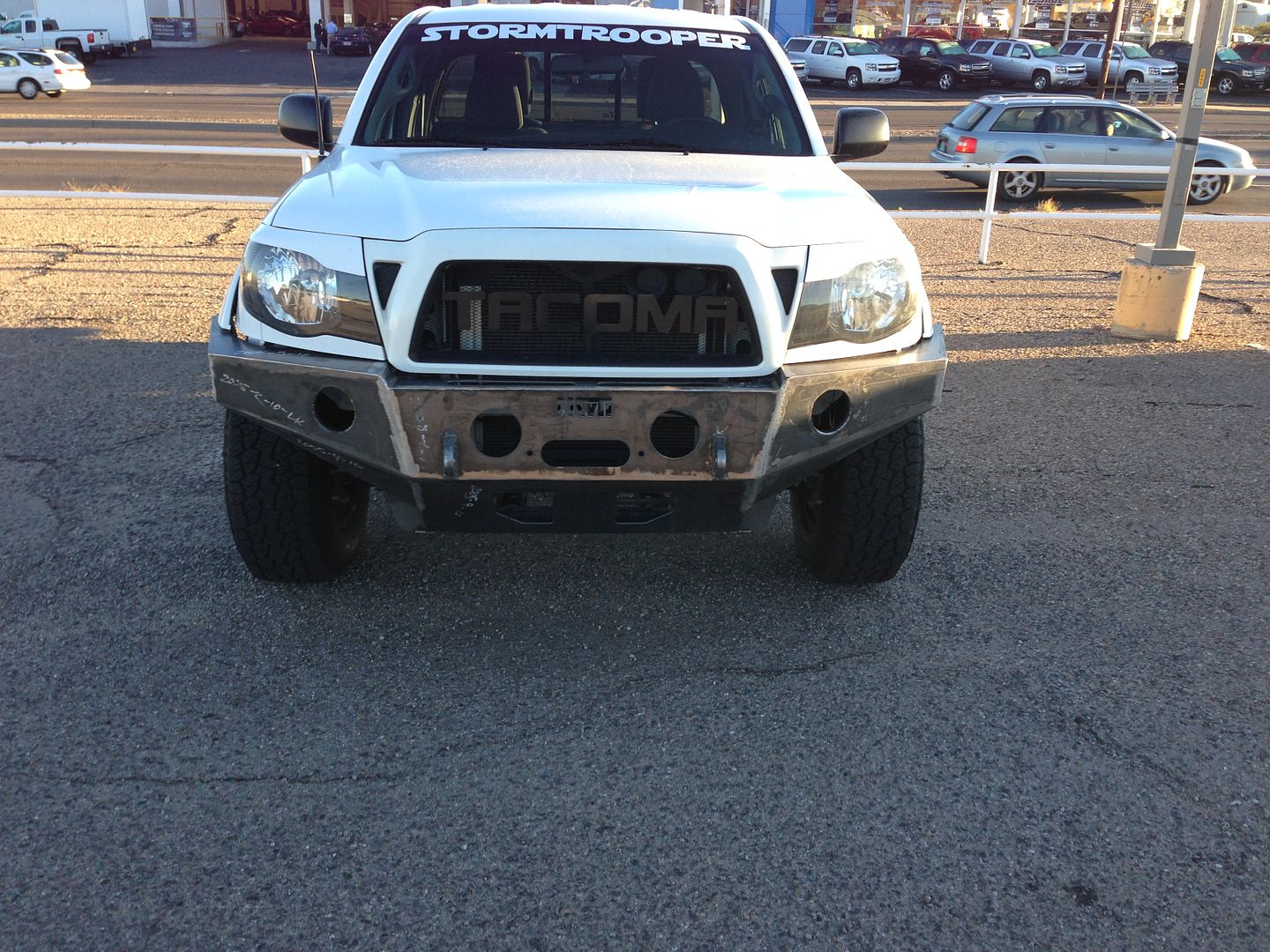 New edition just needs some powder coating
Interior:
UltraGauge
Kenwood Deck
Helix Audio System - Custom Sub Box - Made by HDME Audio
LED Gauge Cluster Swap - Blue and White - Done by Sgt Taco
Stormtrooper shift knob - Custom made by benbacher
Washable Cabin
Air Filter
- Made by erklep
Painted vent covers, dash rings, and window/lock cover
Exterior:
Colormatched Satoshi Grille w/BAMF TACOMA Fab letters
Window Visors
Plasti Dipped Badges
BHLM
32" Hankook AT Tires, MB TKO Black Wheels
Tinted Taillights
8K HIDs - Headlight
Fenders (white)
Bed Mat
Extang Black Max
Tonneau
snap-on cover
LED light strip in grille
Super White Eye Lids
ruggedT Decals
NWTI - Weld it yourself kit - Front Plate Bumper
Powder Coated White - Welded buy Whitecloud of Cloudy Fabrications
Bed Light LEDs (Thanks to Sgt Taco)
Bestop Supertop (Black)
Front Suspension:
Icon 2.5x10 Coilovers
Total Chaos UCAs
Rear Suspension:
Deaver AAL
Icon 2.0 Smooth Body Shocks
Performance:
MagnaFlow
Glass Pack 2.5" Muffler
AFE Pro Dry Filter
Third Member and ARB Rear Air Locker (Geared 4.10)
Swaybar Delete
Thanks SDHQ for the help with my Mid Travel Kit!
Future Mods:
Rear Bumper (tubed and light weight)