Hello from Nova Scotia, Canada
Nothing too special here, My "new to me" 05 Tacoma Trd off road access cab with 6 speed transmission.
Currently... Winter Spec:
The day I brought it home: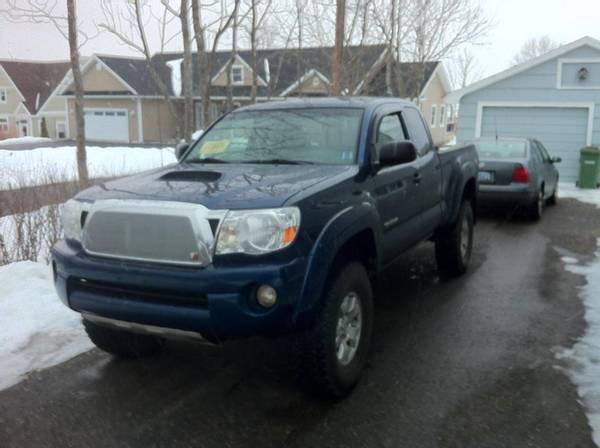 And here is shortly after that...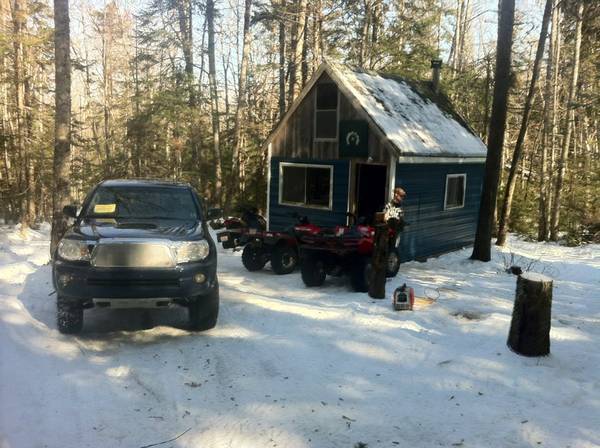 Specs when I bought it:
80k tob starting to squeak (knew about the issue before I bought the truck)
The previous owner had already modded the truck a bit, spacer lift, grillcraft insert, back rack and clarion touch screen deck. The truck also came with an aftermarket viper alarm.
Current mods:
-one touch windows, also wired into my alarm for remote control down and up when i lock the truck
-URD throw out bearing sleeve kit (much improvement over chirping stock bearing)
-Trd sport hood came on the truck
-Painted grill black, soon painting the chrome to match the truck
-Tri fold
tonneau cover
-Rear diff lock anytime mod
-Fog light anytime mod
-Complete OME lift with Dakar leafs
-Pop-n-lock tailgate lock
-afe pro dry filter
-URD Short Throw Shifter
Wheels:
Summer: Stealth Custom Series f-5 in matte bronze
Winter : Stock TRD off road 16" rims
Tires:
Summer: 285/75/16 bf all terrains
Winter : 265/75/16 General Grabber AT2
Upcoming mods:
-satoshi grill in progress. hard to say how it will turn out.
The wish list:
-fabricate sliders
-fabricate aluminium bumper
-fabricate proper front skid plate
Painted grill black, I think its much improved over the chrome.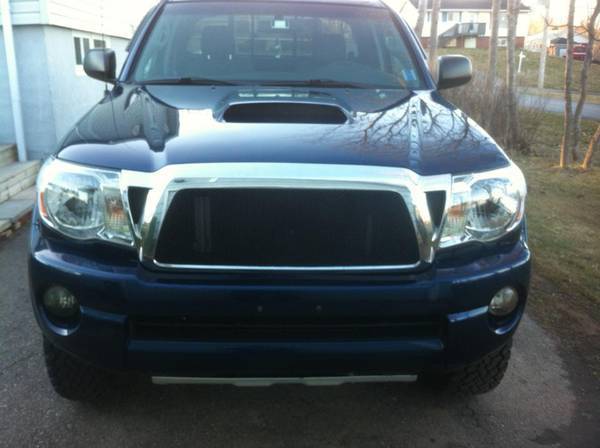 Got in and installed my SCS f-5 wheels... and the truck modification bug begins...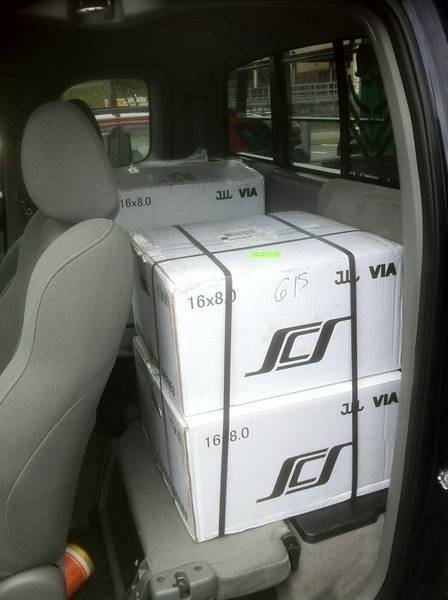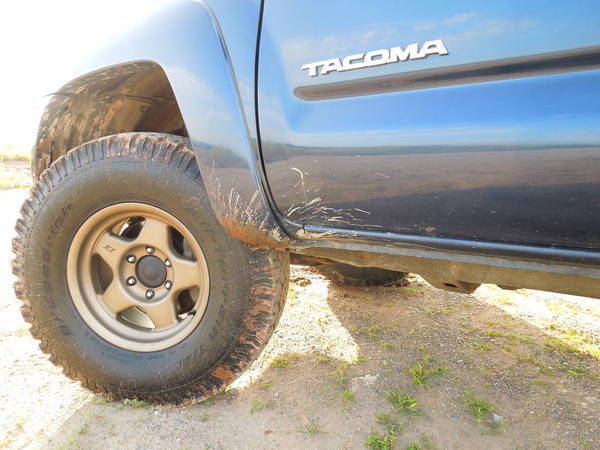 OME Lift and LR UCA Installation complete!
Installed the Dualy kit so I can haul the horse trailer around...
No good pictures as of yet with the lift installed. unfortunately I am back on the stock rims and 265's. here is a comparison pic (gf's grandmothers stock double cab)
Testing out the Dakars. the ride might actually be better with the 500 lbs extra on back... maybe this will help it settle out.
Thats all for now!