Gnarkill Build
So, its about time i started my Build thread for my 2007 TRD Sport. Its going to be slow, but I'll get there soon enough!
well it all started when i traded my 2008 Ford Ranger, in on this Awesome truck! when i bought it in june it only had 26,500 Miles!
Here's How it Sits today.
MODS
de-badged
BHLM
Baja Challenger Light bar
KC Daylighters
Nitto Terra Grapplers
Bilstein 5100s all around (fronts at 1.75)
FUTURE MODS
SCS Stealth 6 wheels
Home made Satoshi
ridged light bar across the roof(it'll be a while for that one).


I got it from Carmax in Virginia Beach. just had to get a Pic!! even though it was Raining!
the first mod was De-badging, did it a few days after i bought it.
then i painted my emblem red, and a BHLM.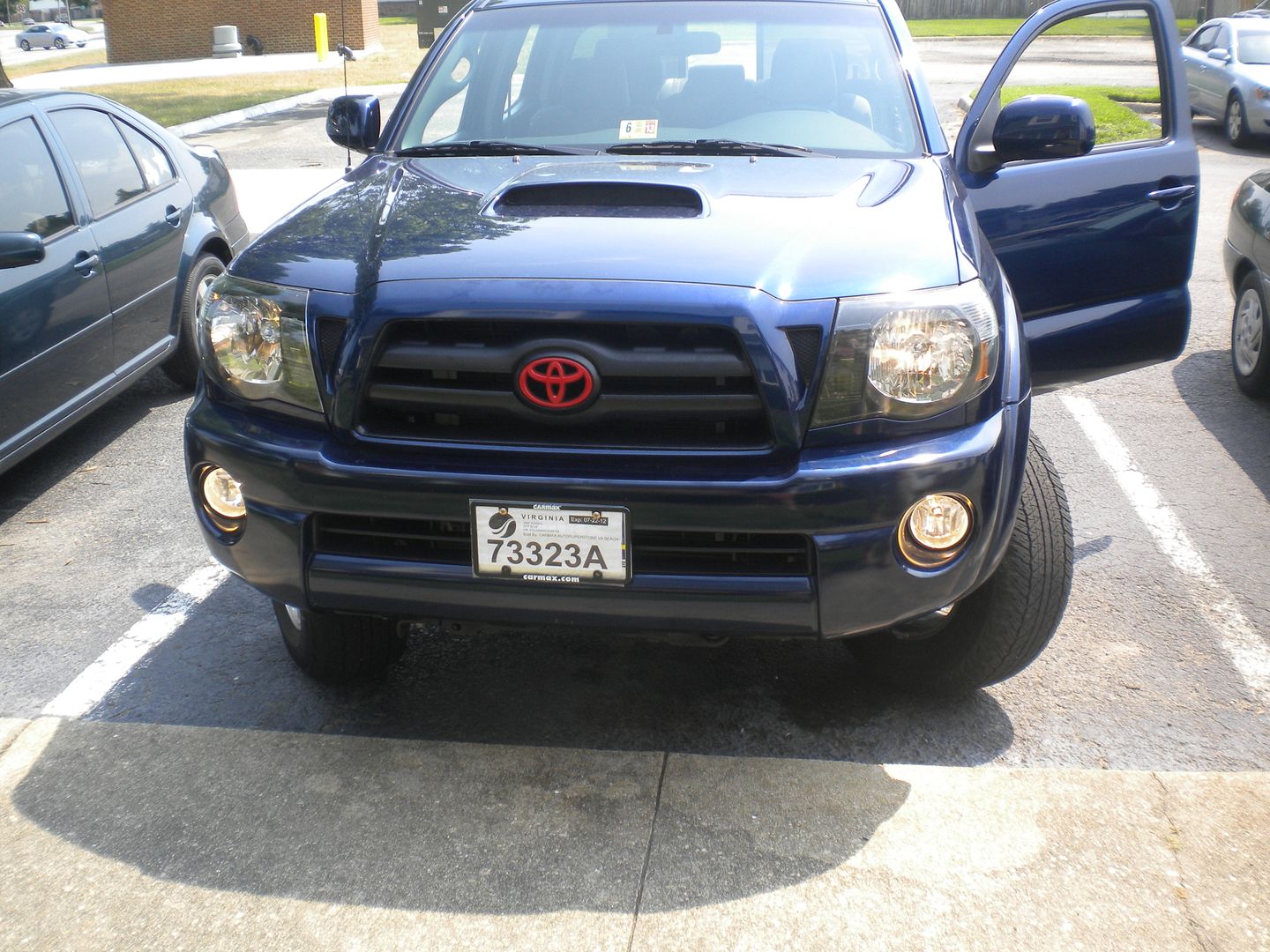 AUG. 2012
New 265/75R/17 Nitto Terra Grapplers and same day i took my Old Light bar w/ KCs and installed it.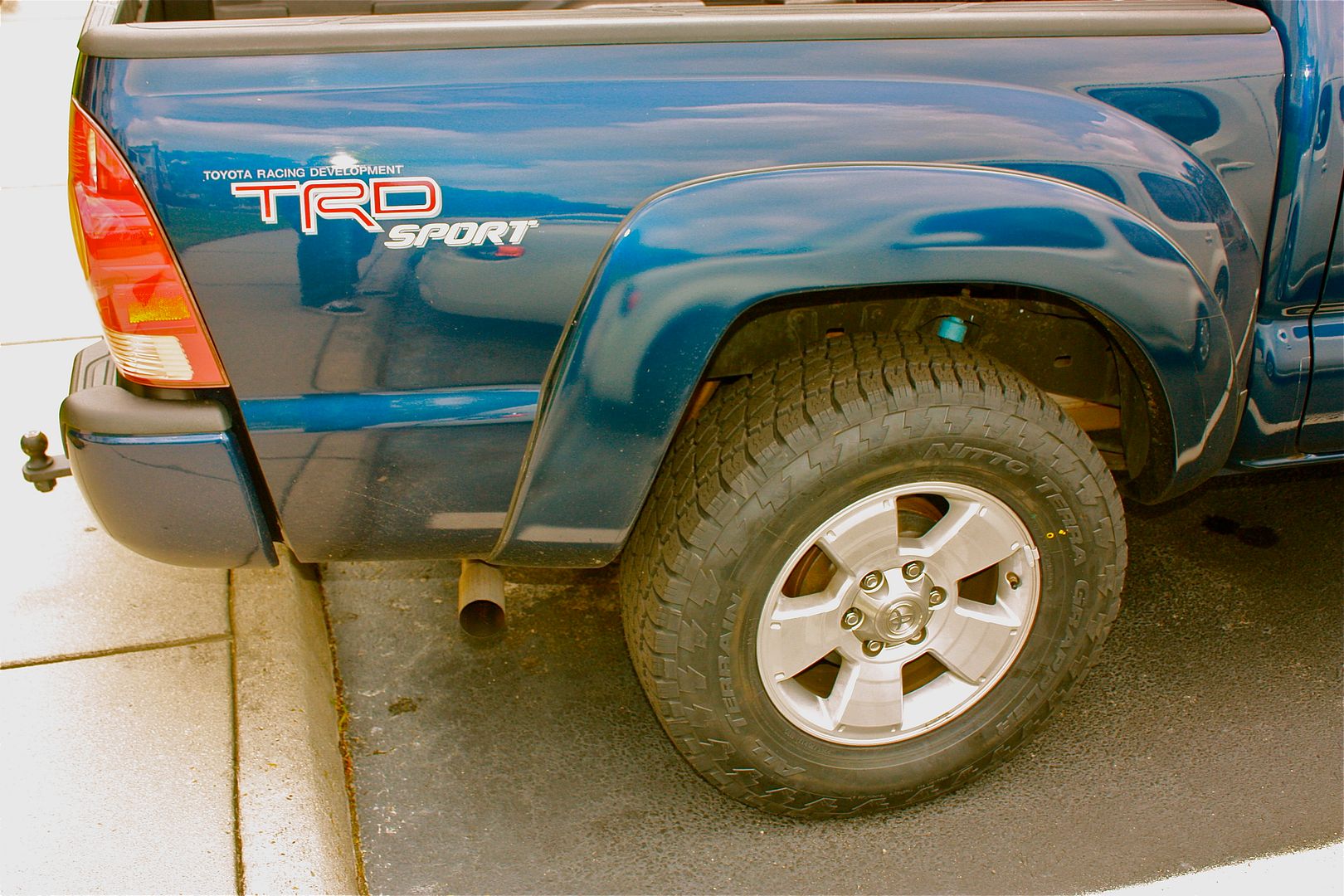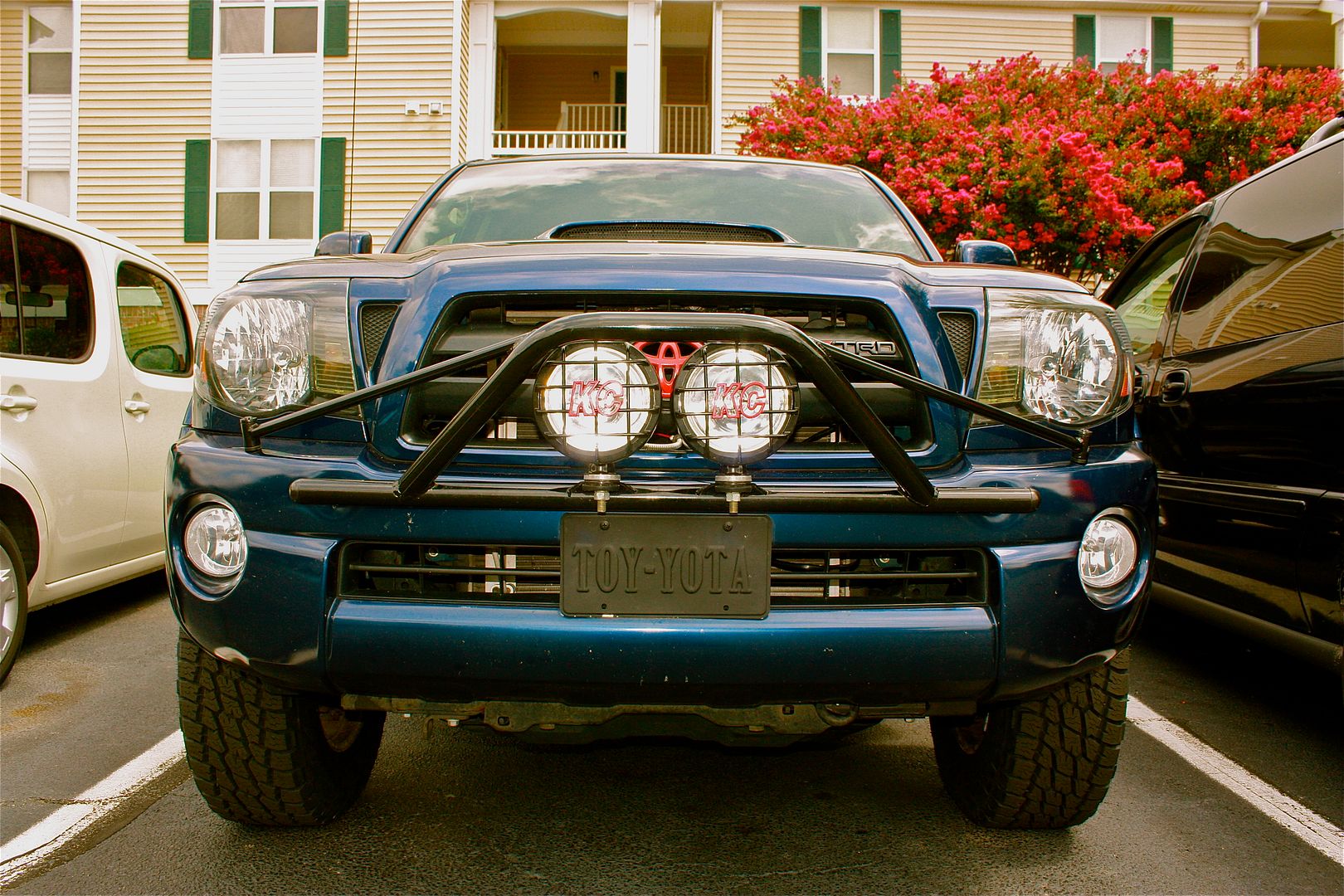 OCT. 2012
ordered a complete set of RCD Bilstein 5100s from DOWN SOUTH!! (Great place to get them BTW)
Installed them @ NAS Oceana's Auto Hobby shop. With help from PATMAC!! Thanks Dude!!