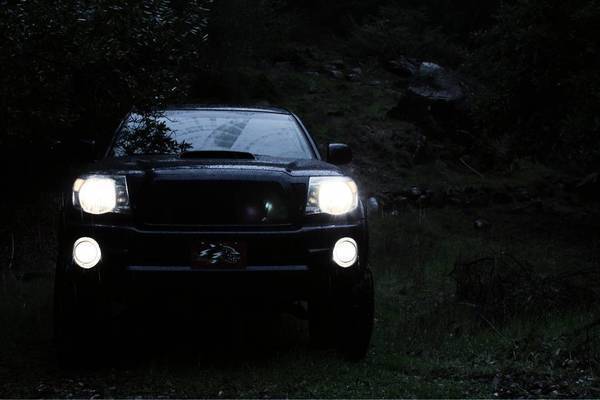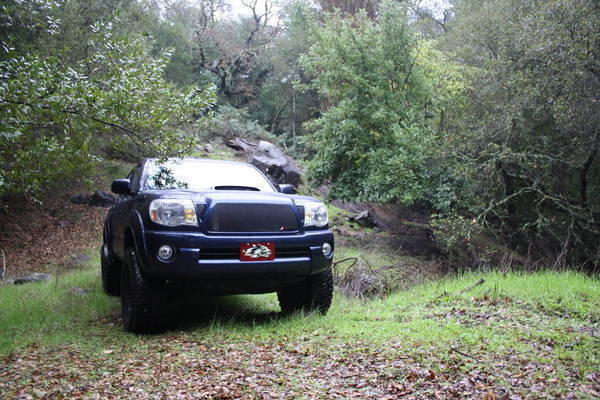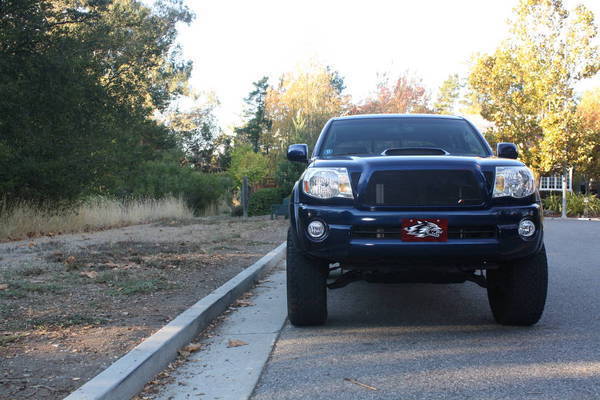 Hey i've been on tacomaworld for awhile now and wanted to have a go at my own build page due to gaining so much truck knowledge from all the other user's threads I've seen.
How she sits now (next to my buddy's FJ):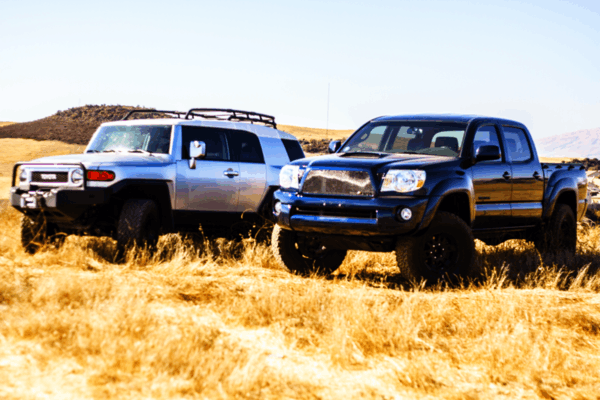 EXTERIOR
- Plasti-Dipped Black Fender Trim
- Blacked out Emblems
- GrillCraft Black Mesh Grill w/ TRD Emblem
- 9 Bed handles (Plasti-Dipped Currently but soon to be powder coated)
THE RIDE
- 3'' Revtek lift
- Powder Coated 18'' Gear Alloy Rims (Set of four)
- 32'' BF Goodrich All Terrain Tires
PERFORMANCE
- Dual Flowmaster Exhaust
INTERIOR
- Felt Dash Cover & Black Head Unit instead of Golf-Ball Silver one
- San Jose Sharks Floor mats!
- Pioneer AVH-P2600BT Head Unit
- 4 Pioneer tweeters
- 2 10'' Kicker CVR Subwoofers
FUTURE MODS
- BHLM
- TRD Sockmonkey Decal for Skid Plate
- K&N CAI
- Side step
I originally bought the 2007 Indigo Ink Double Cab PreRunner SR5 V6 TRD Sport used with 56,000 miles and I am the third owner.
The first owner had put on a 3'' Revtek Lift Kit and the second owner added 18'' Chrome Gear Alloy Rims with 32'' (approximately) BFG All Terrains. Both the rims and tires were in great shape so I felt it was icing on the cake. The second owner also added a 3 part chrome GrillCraft grille and a chrome trim kit along the fenders and truck bed handles along the side. Finally, the second owner added Dual Flowmaster Exhaust; which is my favorite part about the truck.
My immediate goal was to get rid of the chrome and make it look more "mean" in the sense.
When I first got it:
First thing I did was plasti-dip the rims, emblems, trim, and truck bed handles: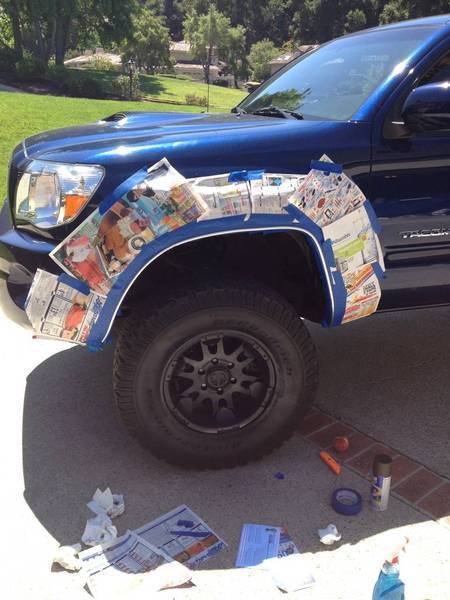 Unfortunately no matter how many coats of plasti-dip I put on the rims it wouldn't stick for more than 3 weeks so I made the decision to get them Powder Coated a 40% Gloss Matte Black: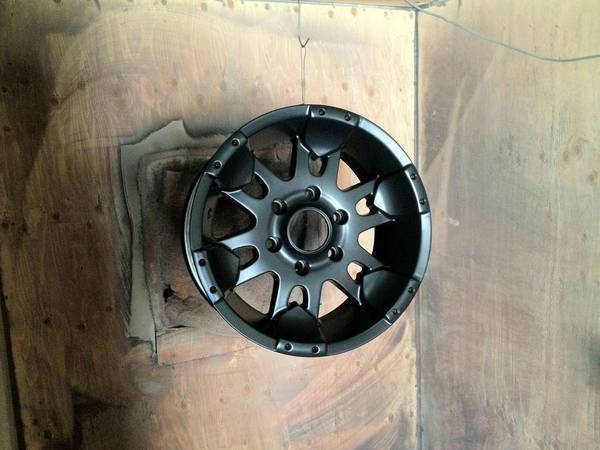 Turned out great and holds up well.
The next thing I did was take off the old chrome Grillcraft Grille and add a new black mesh one and at the same time add black TRD Emblems to the grill and mudflaps.
And finally the most recent addition was the sound system. I wasn't at all satisfied with the stock non-jbl audio that toyota supplied and got a Pioneer AVH-P2600BT Head Unit, 4 Pioneer door speakers and 2 10'' Kicker CVR Subwoofers to go behind the back seats.
There we go!