First off. My Tacoma experience started here
http://www.tacomaworld.com/forum/2nd...-problems.html
I bought my truck in February of 2012 with 134k miles on it. The truck was shot. Interior was destroyed. Wheel bearings, carrier bearing, and rear end was blown. Tires had no tread. No tuneup was never done to it as far as I could tell by the filters and plugs. Bunch of small stuff needed to be replaced also. This is a budget build and I will try and make every accessory I need myself. I don't like spending money on stuff I can make myself so if you have any questions with some of my projects feel free to ask.
Completed
All repairs
ECGS 3rd Member
Full skids
Bestop
Fog Lights Anytime mod (self)
Tailgate Theft mod
Factory Head Unit Aux Input mod
2" 3/16th box steel rock sliders (homemade)
885 OME lift with dakar rear springs (Have the 886's ready to go).
LED Bed lighting (homemade)
LT285/75R16 General Grabber AT2
16x8.5 Aluminum wheels
3/16" Stainless CB Antenna Hood mount (homemade)
Wilson Flex 4' Antenna
Extended Braided Stainless Steel brake hoses
ECGS Front Differential Solid Bearing
MOOG LCA Bushings & Cam bolts
Current Projects
Rear bumper
Future Plans:
Bestop Rack
Front bumper
Winch
Snorkel
As she sits now....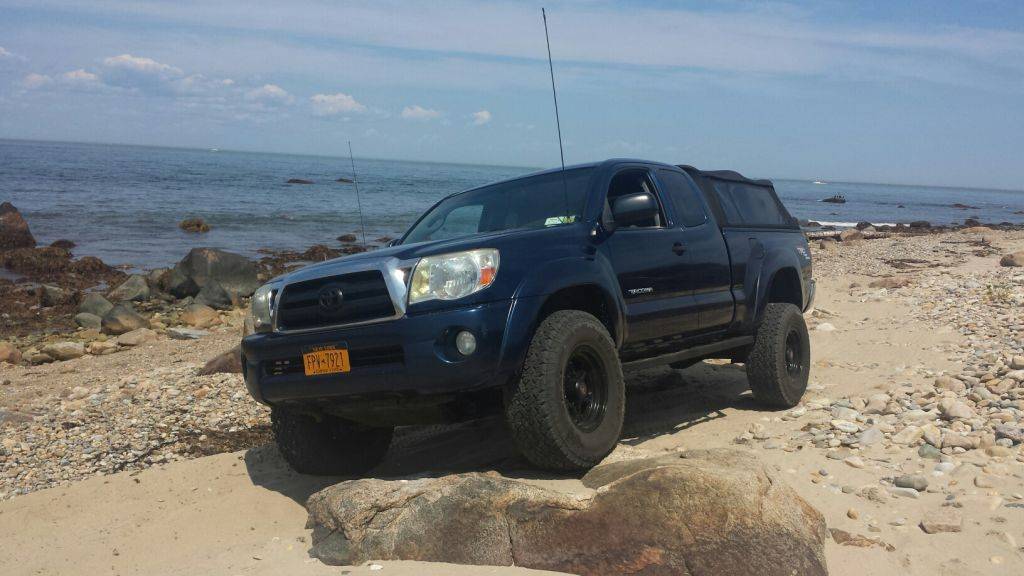 After OME
So from here I started the restoration project.
Carpet Install:
Pics of the outside cleaned up, new rubber, and in driveable condition.
Rock Sliders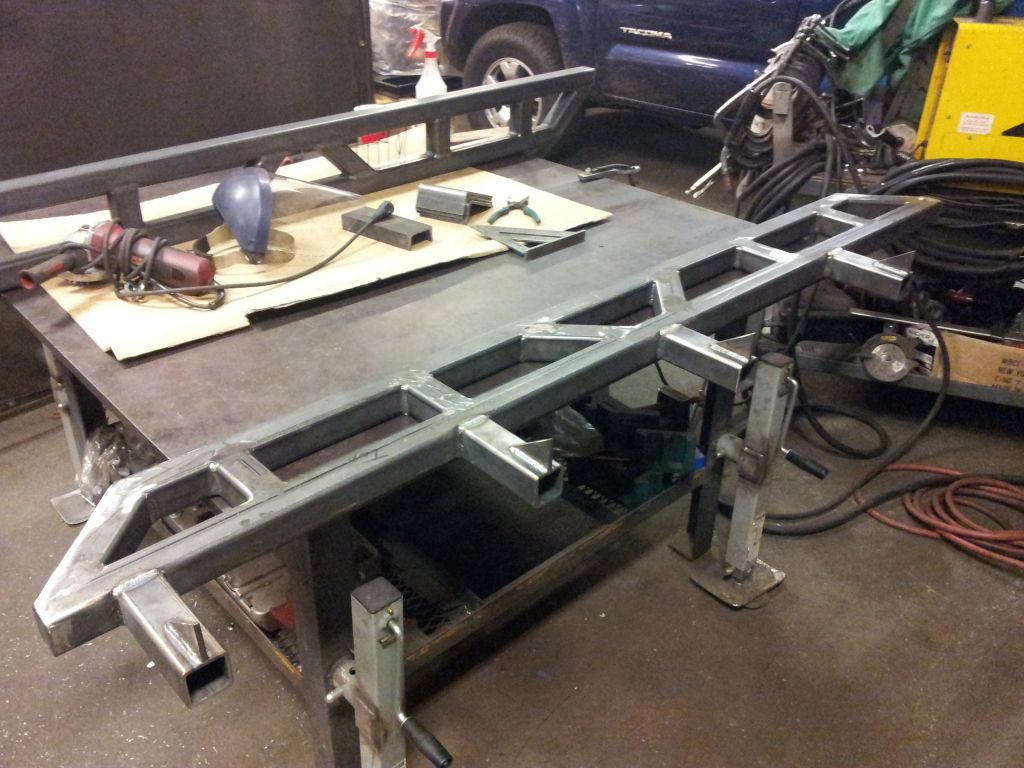 Onboard Air (have all the material but going to install this a different way since I no longer use the toolbox.)
Some Fun: