Took a 13,000 mile road trip and half way through it my trusty old T100 with 270,000 miles on it died beyond the point of reasonable repair. So I sold it thousands of miles away from home and bought a shiny new Tacoma. I wanted two things... 4x4 and stick shift.... 250+ Tacomas in the Phoenix area (where I was at the time), about 30 4wd, and 4 of those were manual. Made my choice pretty easy and luckily I found one at the right price with most of the "would be nice to have" options
As any good Tacoma owner should, I have been busy fitting it to perfectly suit my needs. It will probably never be done but this thread will detail all my work.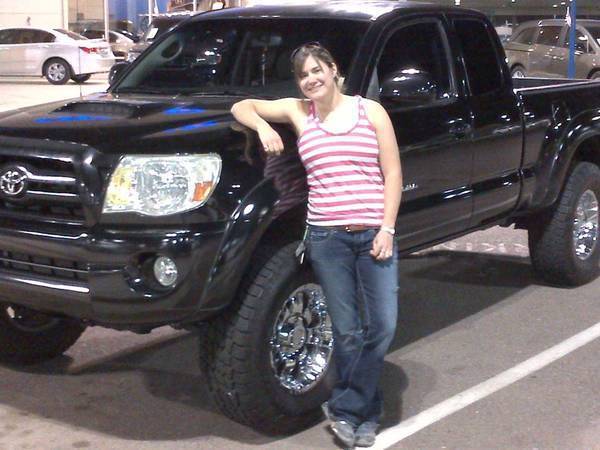 Just got my loan finalized!
Adventures on the 8,000 miles home:
First off road trip- 4 Peaks Trail, AZ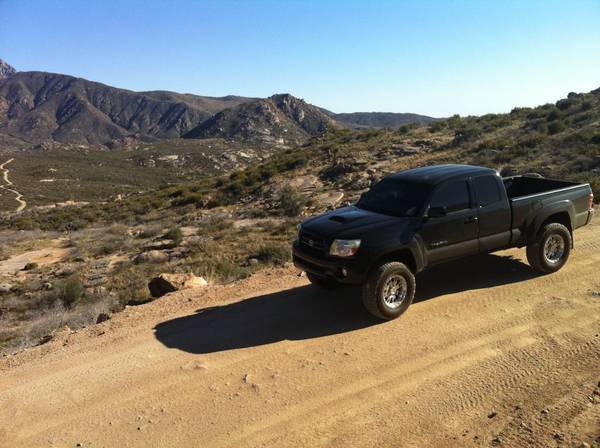 Wolf Creek, colorado
Escalante, Utah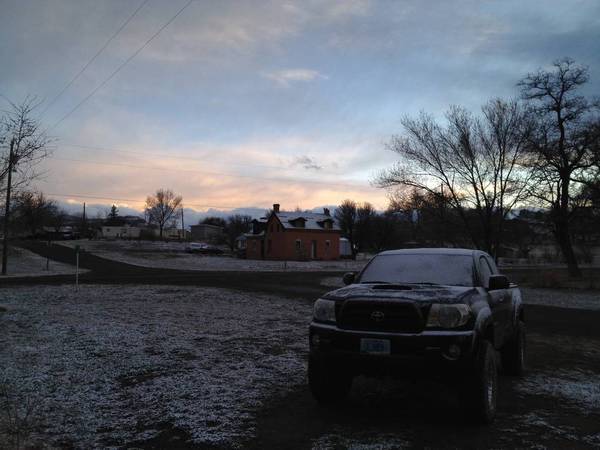 Somewhere in Canada.... lookin like shit!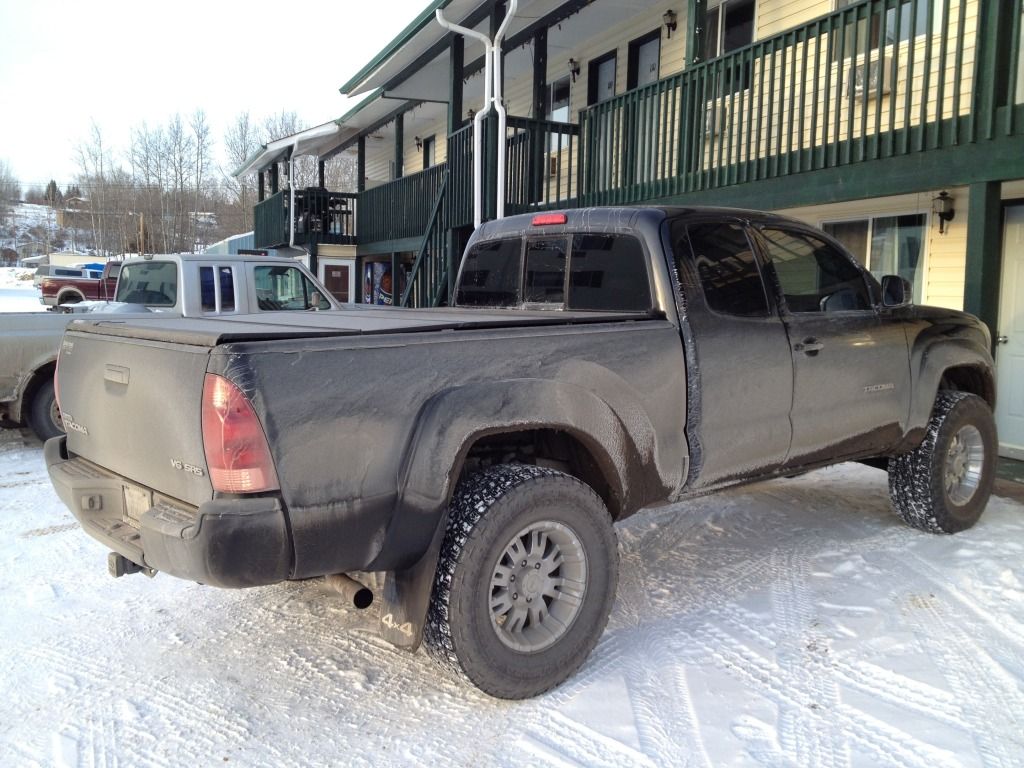 Jan 2013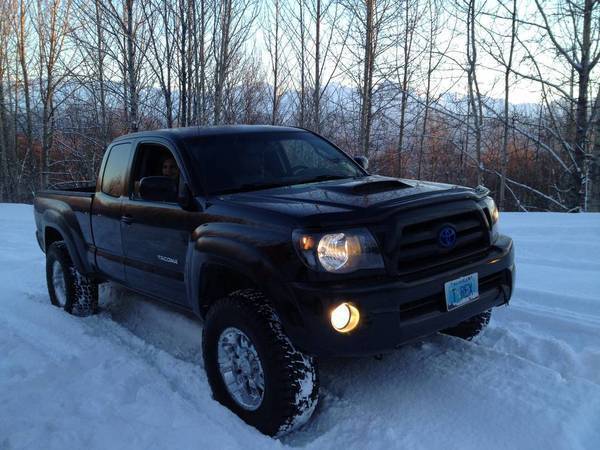 May 2013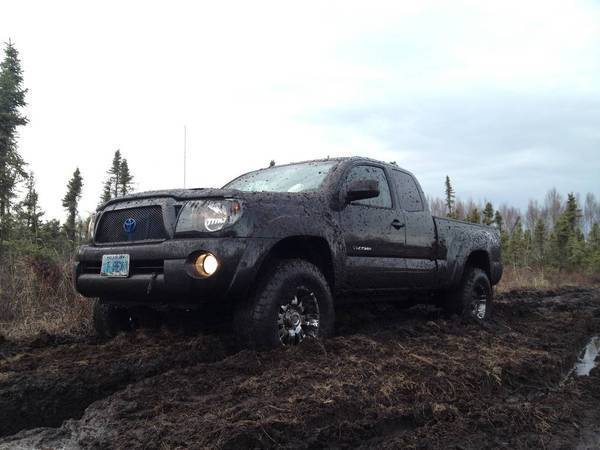 Nov 2013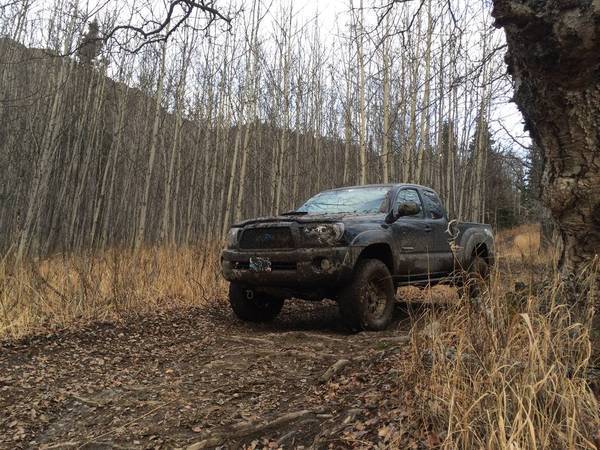 Nov 2013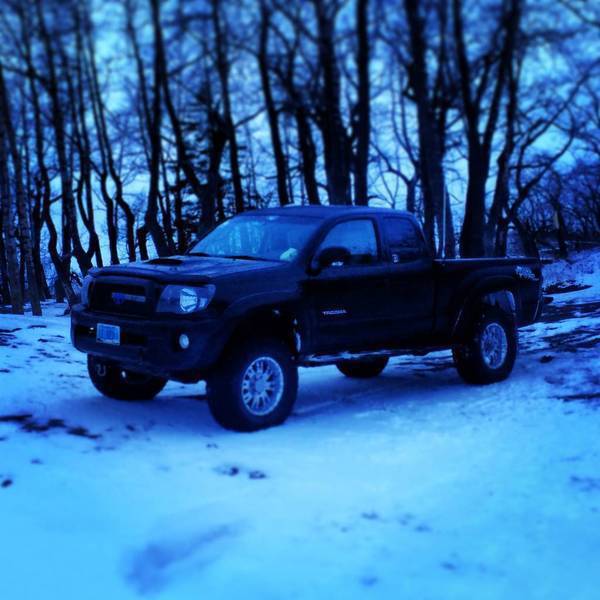 Knik Dec 2013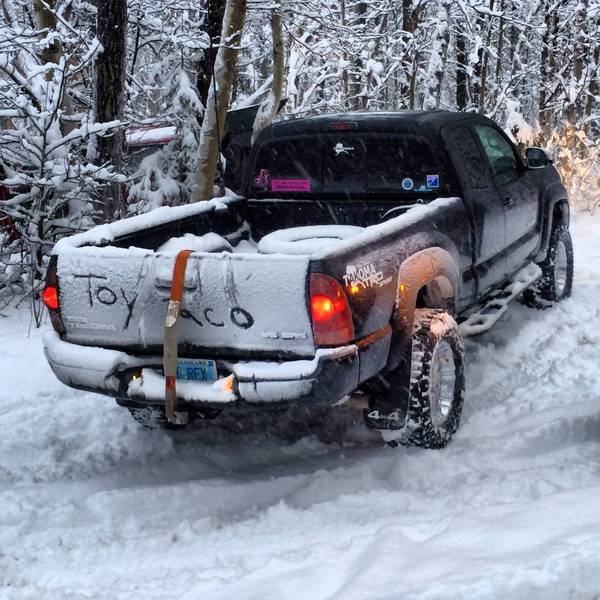 Mods Summary:
Suspension and Tires
-Fox Extended travel Coil Overs
-Total Chaos uniball UCAs
-Dakar Leafs
-Fox 2.0 Resies in rear
-Wheeler's Superbumps in front
-
285/70/17 Goodyear Wrangler Duratrac
-
17" Procomp Xtreme Alloy Wheels Series 6001
Armor

-Brute Force Fab Sliders


Exterior
-Black headlights from e bay (sealed with silicone)
-
AVS bug shield
-
Shackle hitch receiver
-delete factory front tie down and replace with
bolt on shackle mount
-Extra tie downs in bed
-Custom dirt bike rack in bed
-Thin lip satoshi grill- mesh from
customcargrill.com
used directions and write ups on homertaco's vendor pages.
-Custom TRD "TAKoma" stickers
-Extang Solid Fold Tonneu
-
15" radio antenna
Lighting

-Fog Lights on anytime mod- LOVE this mod. Cheap and easy, even for the electronically challenged.
-smoked tail lights used
VHT niteshades
-22" Lightbar mounted behind the grill wired on/off/on with high beams with
OTTRAW switch
Interior
-Weathertech
floor liners
-Blue
interior paint
all over and lookin' awesome!
-
Illuminated 4wd switch
-center console organizer
-A/C disconnected from defrost
-
Wet Okole Seat Covers-front and rear
-
Cobra LX 29 CB
with
firestik II antenna
Performance/Other

-
Redline hood struts
-quick lift
-Diff breather relocate
-
Magnetic Beer Koozies!!
"Alaskan Mods"

-
Compu-star
RF-2WG5-SH
2 way auto start
-
OEM Engine block hea
ter
Sitting in my living room needing attention....

-Backup camera (needs a deck to go with it...)
-HIDs
In the works...

-bumpers
-Stage 2 or 3 clutch
-Bluetooth-enabled deck
-Lighting inside, outside, and all around. Lots and lots of lights. Alaska gets dark!
-and a hell of a lot of other little things....
Selected Mods Photos (see rest of build for more
)