4-2014
Mod List
Suspension
Icon
Standard travel front shock with king 700# 14" springs and 2.0 VS shocks in the rear
Icon UCA
All Pro U Bolt flip
All Pro Expo Leaf pack
Front Sway bar delete
Exterior
All Pro SS Brake lines
Rear diff breather relocate to fuel filler
Gibson Exhaust
AllPro
APEX front bumper with front hoop
Warn VR-8000S
AllPro bolt on Sliders
AllPro 3 piece skids
ATO Bed rack - modified, top lowered 9 inches, widened by 5 inches
Brute Force Hi clearance rear with quarter panel protection and swing out
CVT Mt Shasta RTT
Wilson 1000 whip CB antennae, roof mounted
OEM roof rack
Koenig Countersteer 16x8 with 4.5" BS
BFG ATKO 285/75R16 Load Range E
Color matched front grill/badge delete/flap delete
Lifetime LED headlights
Fog anytime mod mk III (disassemble fuse box version, was PITA)
Interior
URD
Short Shifter
Pioneer AVIC x930BT Nav with mute wire mod
Make shift iPhone 5/5s adapter cable
Polk speakers front and rear
iPhone connection cable
Midland 75-822 Cb mounter to dash stack
Hidden power point under cup holders
Bed
Expedition outfitters fridge slide with camp stove
LED lighting
Custom switch panel in bed pocket
Upcoming Mods
BHLM with Retrofit
dual battery / marine battery
fridge (arb 50qt has arrived)
Purchased 2011 Tacoma DCAB 4x4 6spd OR in October of 2011.
This was the first time she towed. Drove like crazy to get the first 500 miles on then up we went. Was the first time I needed 1st gear.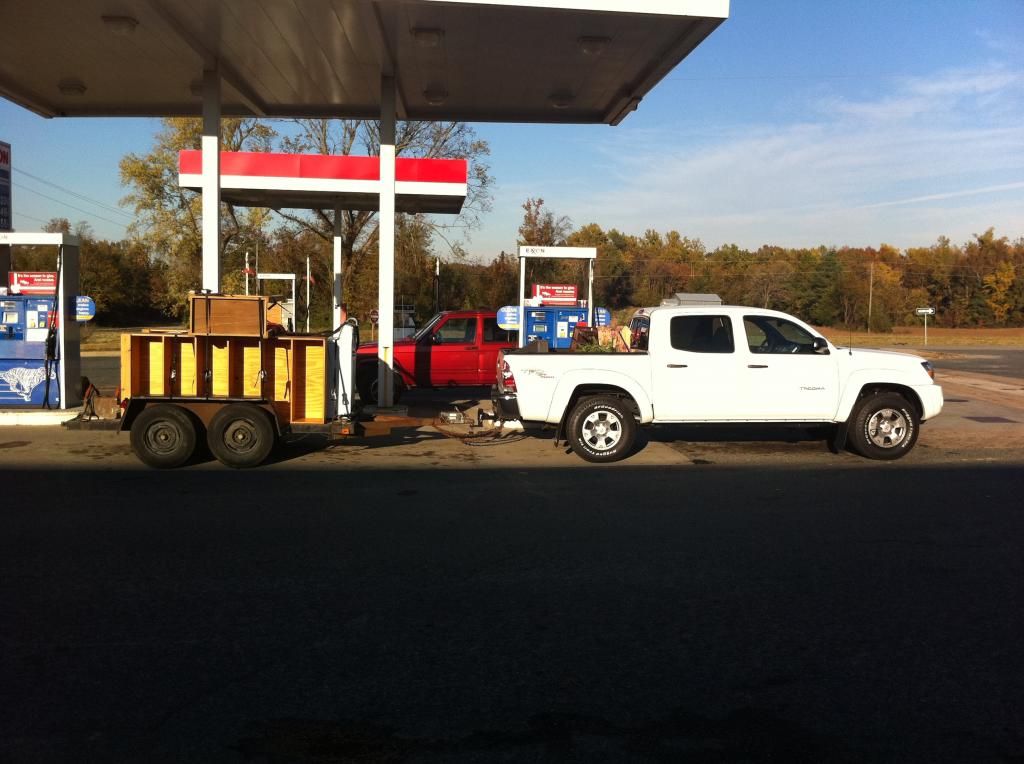 Here is the last stock pic I have of it. Went out to Texas for Christmas and there is something about this truck at my dads place. It fits!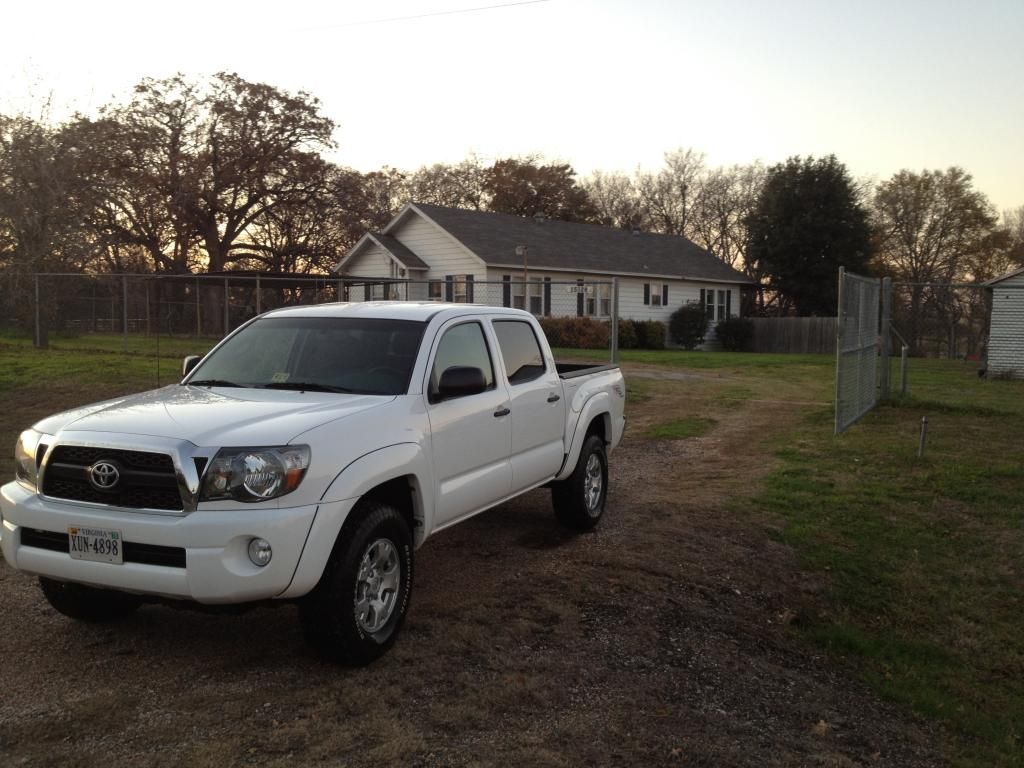 The first mod I did was sound. My last two cars were Lexus and I got used to higher sound quality so I picked up an Pioneer x930BT and Polk Audio speakers for the front and rear. It made a huge improvement in sound quality. I have also modded the radio to allow video playback while in motion. Makes long trips so much easier.
Next up was suspension. I had planned on going OME but at the last minute went with standard travel Icon's instead. If you are thinking about suspension, I must admit that I am hugely impressed with the Icons. Here is a pic of the stock vs Icon so you can see the difference in shock size.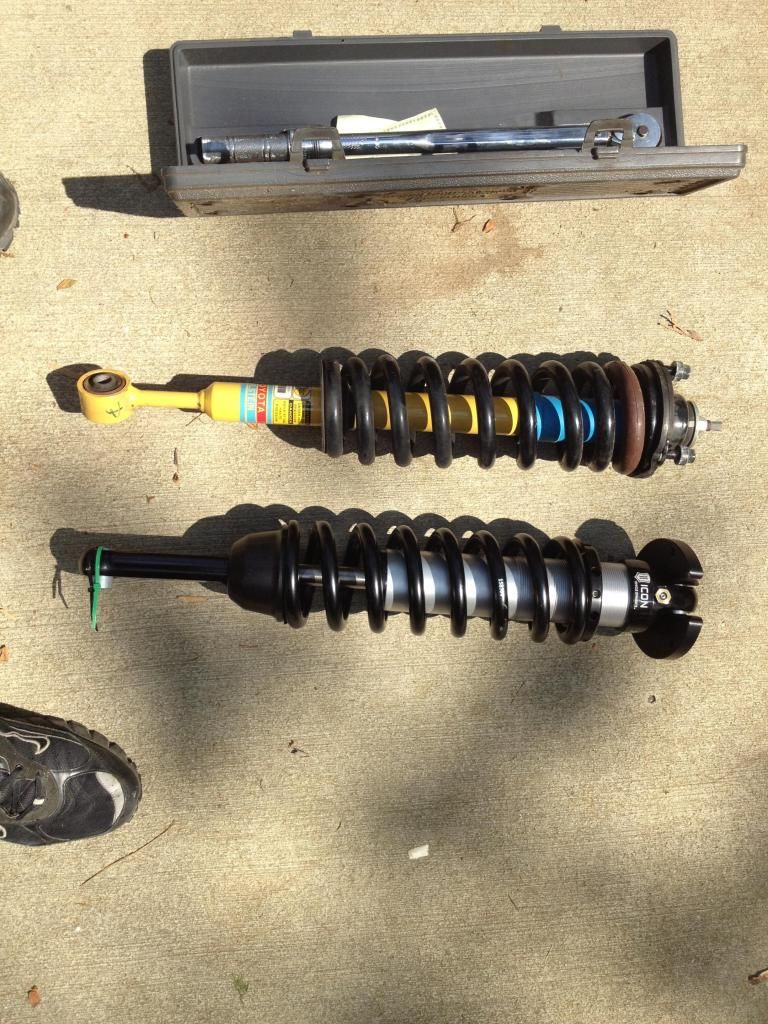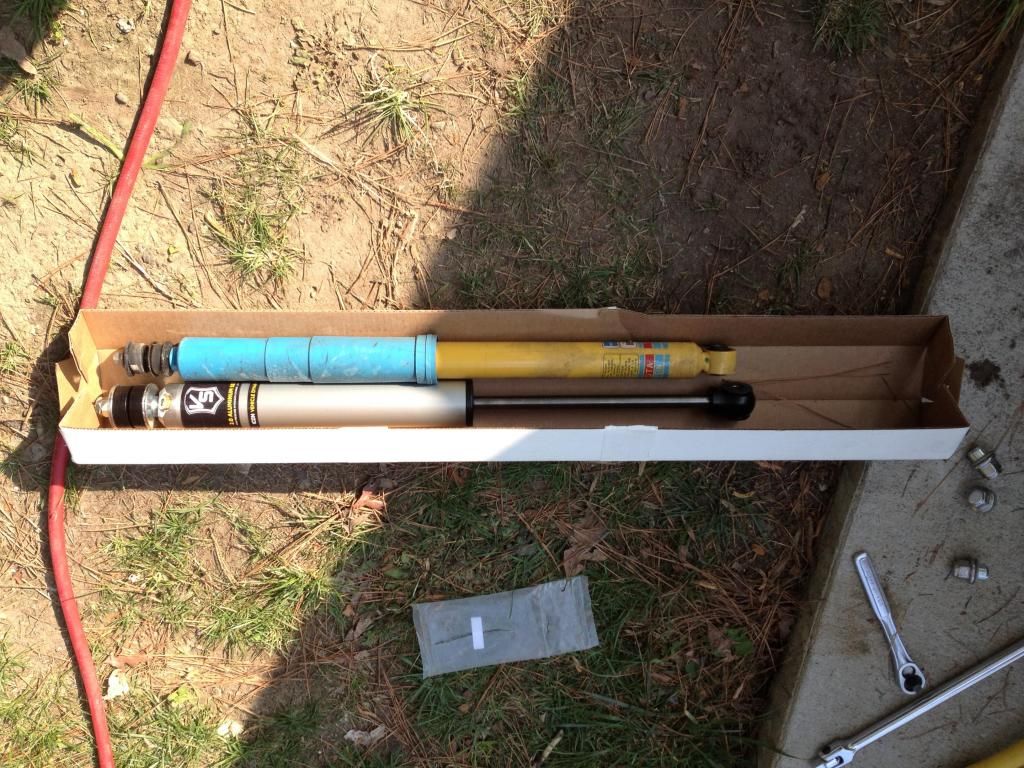 I was super impressed! I got a wild hair up my arse and wanted to see how it looked compared to the Baja Taco. My rake was more pronounced and IMHO I like my set up better than what they have.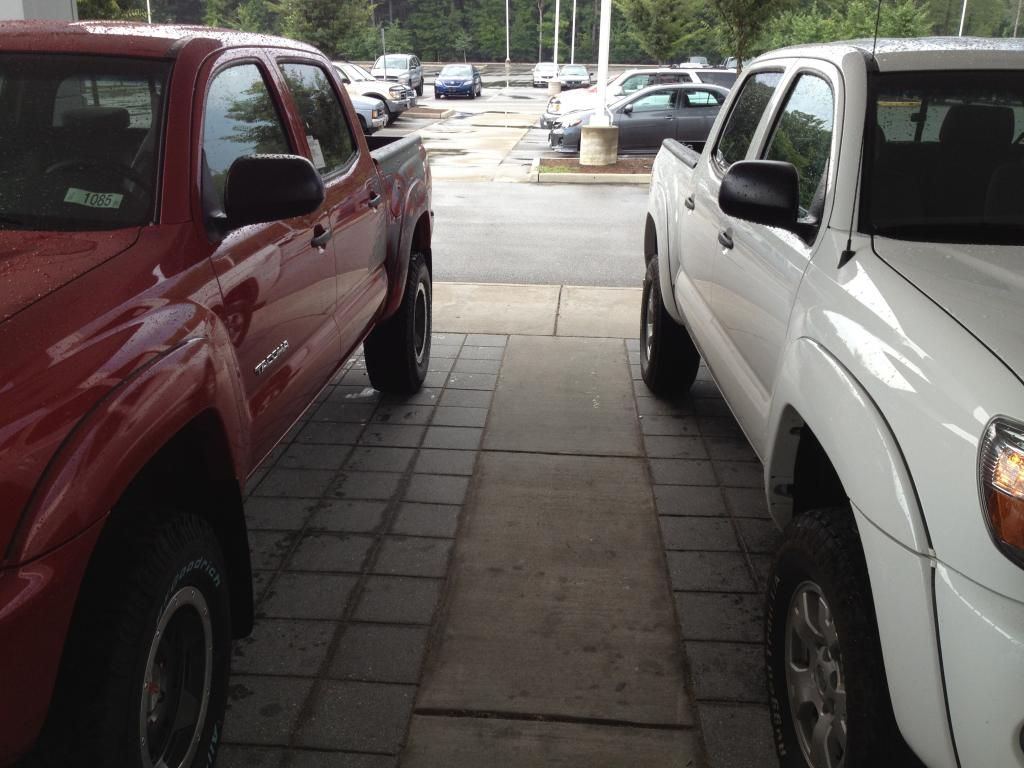 I have done three aesthetic mods to the truck; debadging, delete mud flaps and color matched grill. I love how clean it looks with the grill color matched. I dont need no skewp!!