Right now this is more of a wish thread than a build thread. I'm doing this now to keep track of all the things I want to do my truck. This is my daily driver, occasional towing/hauling vehicle, and off-road toy.
As she looks now...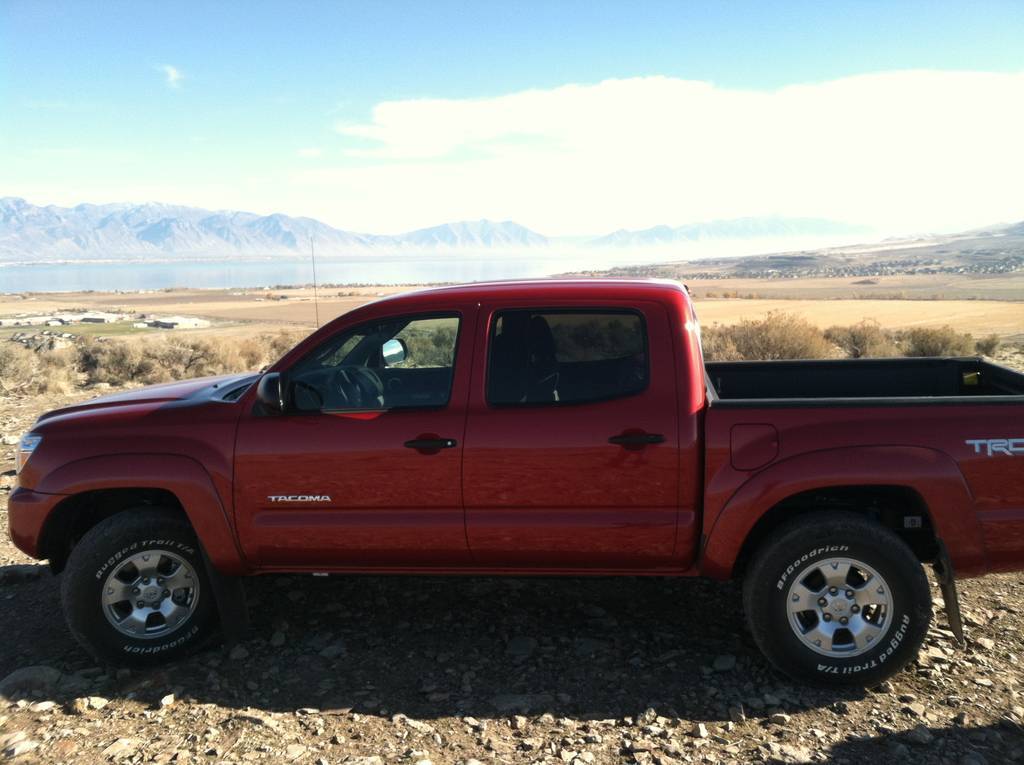 Wish List...
Armor
- IFS Skid (Done)
- Sliders (Next 3-4 months)
___-Welded, no kickout, not sure which ones to get??
- High Clearance rear bumper
___- I really like the Shockworks w/hitch (
Link
)
- Other skids (??)
Lift
- Leaning toward a full OME kit
___- Front Diff drop??
- Considering LightRacing UCAs after lift

Wheels & Tires
- 32's or 33's some day
Mods
- Grill - Satoshi w/color match or black surround... hopeful that HomerTaco can start supplying these!
- Fog Anytime
- Tailgate Lock
- LED Dome/Map lights
- Behind the grill light bar
-
Tonneau Cover
or SoftTop??
- Install CB and HAM radio