2010 TRD Sport Rally 5 speed automatic . --------------------------------------------------------------------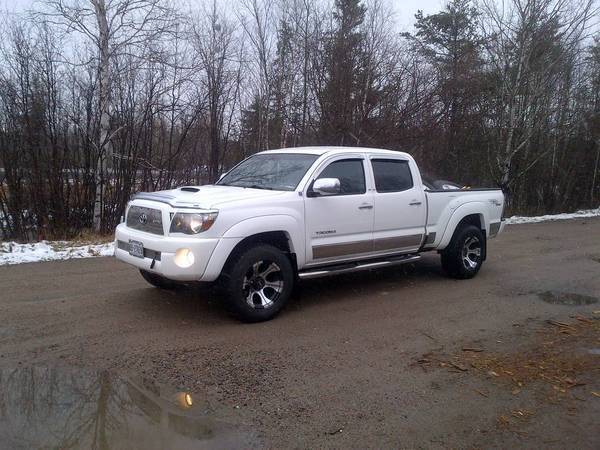 Trifecta folding box cover made by Extang . Here is an example of where to buy it
http://www.extang.com/store/do/product/Trifecta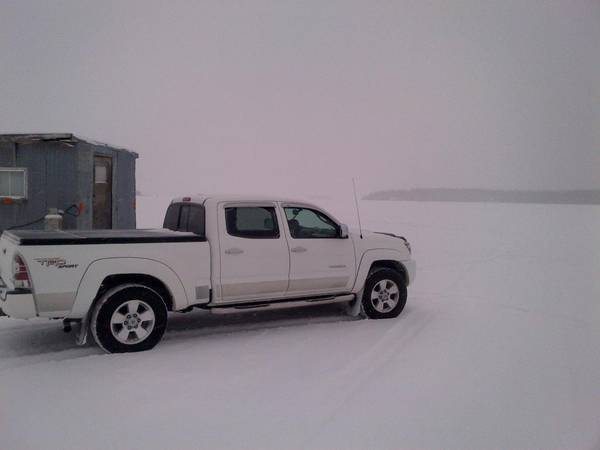 Dick Cepek DC-2 rims 17X9 and 4.5 backspacing " LUG CENTRIC " If you plan to run these rims I recommend purchasing hub centric spacers in order to get a good balance . The tires stick out of the wheel wells at least an inch and although it looks cool , the additional force they put on the front end makes for a slight wobble at higher speeds . The additonal tire outside the wheel well will throw rocks and scratch your paint . With this said , dont go this way if you are off road .They are difficult to balance and thats using the Haweka adapter (
tsu00296.pdf
)and road force balancing with hub centric wheel spacers . Keep in mind that our Tacoma,s need a tire rotation every 5000 miles .If you have a lazy or bent steel belt in one of your tires , you are going to hate these
They are available here for you Canadain guys
http://www.softys.ca/wheels/truck/dc2.html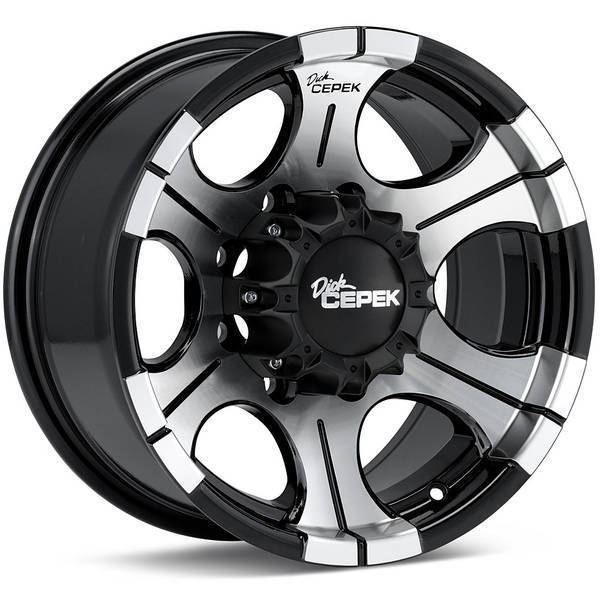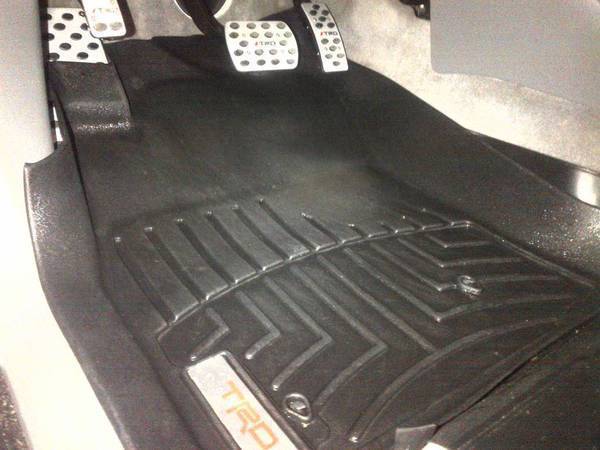 The above picture shows
Weathertech
digital floor matts with the TRD logo and TRD pedals .
These Wethertech liners are the best thing you can do to keep your floor clean .Highly recommended .
A couple seat belt and neck cushions . Very comfortable during long trips . Do an E bay search as they are always listed .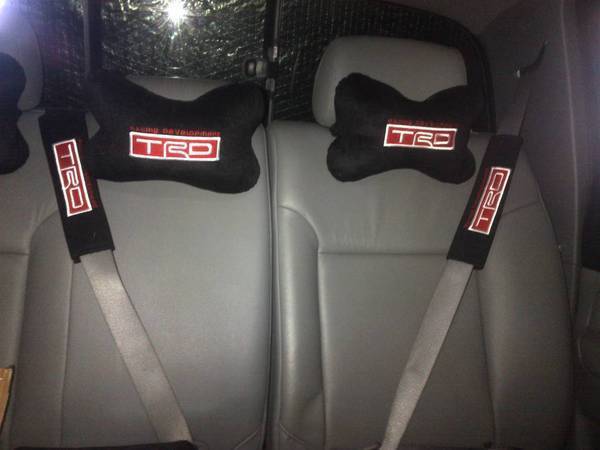 .
.
The picture below shows Raxman Led hood lights with famous fabrication hood mounts . These are awesome lights !! . You can see animals from a long distance away while driving at night . Deer and moose are no longer an issue since there eyes shine back at you when these spot pods are on . Highway signs are also very reflective . These lights do illuminate the hood a little but it doesnt effect driving and there is no glare on the windshield because of their placement . With this said , they are about the best and cheapest mod to gain some extra protection when driving at night or in fog . The lights , switch , brackets and wiring should be under $200 bucks by the time your done
Famous fabrication hood light brackets can be found here
http://www.tacomaworld.com/forum/fam...kets-leds.html
Raxman spot pods can be found here and he does ship to Canada cheap
http://www.tacomaworld.com/forum/2nd...pot-flood.html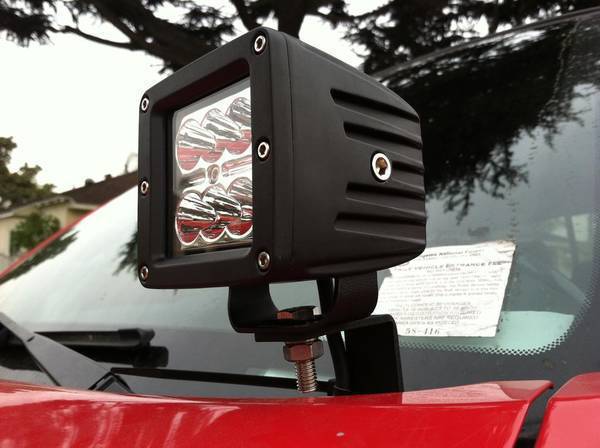 .
Toyota Factory style push switch ( amber)for LED hood lights. Fits in the blank to the lower left side of the steering wheel without any filing or cutting . Pop the blank out and pop the new switch in place . You will need to wire the lower led into your dimmer switch power . The switch is a 3 amp and the spot pods draw 1.34 amps each when powered on . This means you will need a 3 amp fuse wired into the circuit . If you want to get technical , you can always add a relay to the circuit just to be safe .$4 bucks on e bay for the relay .
http://www.ebay.com/itm/261515072594...witem=&vxp=mtr
Factory heated leather seats ,chrome package,
Front windows tinted to 35 %
Illuminated 4X4 switch ($50)
Weather teck floor matts with TRD LOGO front and rear ($265).
TRD seat belt shoulder protectors (5). ($50)
TRD floor pedals .($15)
TRD head pillows .($60)
TRD cigarette lighter with LED.($35)
TRD tissue dispenser ($12)
TRD lanyards($9)
TRD lisence plates with TRD bolts($50)
TRD cd holder for sun visor($14)
TRD valve stem caps($8)
Interior and exterior LED lighting package .($250)
flyzeye Amber and White V2($75.00)
Scan guage 2
with x package for transmission temps
TIRES
Summer ....Good year silent armor P265/65/R17
Winter .....Ultra GRIP ICE WRT studded P265/65/R17
RIMS
Summer .....Dick Cepek DC-2 .Got them for $159.00 each on sale
PLEASE ASK QUESTIONS WITH A PM . Dont mess up my build page like the guy below did