2010 TRD Sport Rally 5 speed automatic . --------------------------------------------------------------------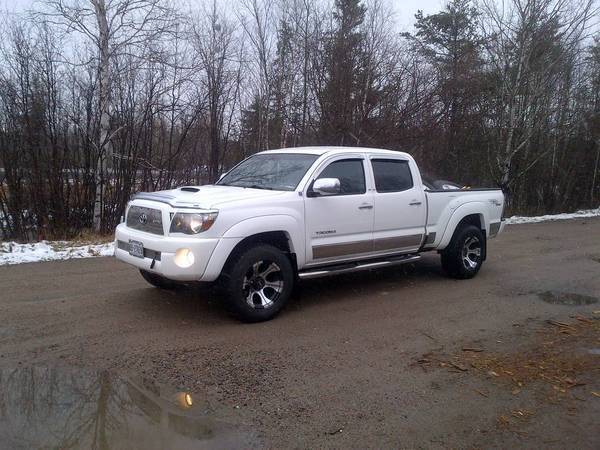 Trifecta folding box cover made by Extang . Here is an example of where to buy it
http://www.extang.com/store/do/product/Trifecta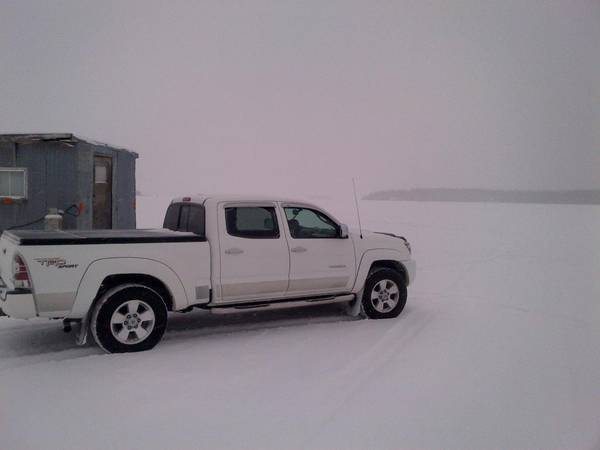 Dick Cepek DC-2 rims 17X9 and 4.5 backspacing " LUG CENTRIC " If you plan to run these rims I recommend purchasing hub centric spacers in order to get a good balance . The tires stick out of the wheel wells at least an inch and although it looks cool , the additional force they put on the front end makes for a slight wobble at higher speeds . The additonal tire outside the wheel well will throw rocks and scratch your paint . With this said , dont go this way if you are off road .They are difficult to balance and thats using the Haweka adapter (
tsu00296.pdf
)and road force balancing with hub centric wheel spacers . Keep in mind that our Tacoma,s need a tire rotation every 5000 miles .If you have a lazy or bent steel belt in one of your tires , you are going to hate these
They are available here for you Canadain guys
http://www.softys.ca/wheels/truck/dc2.html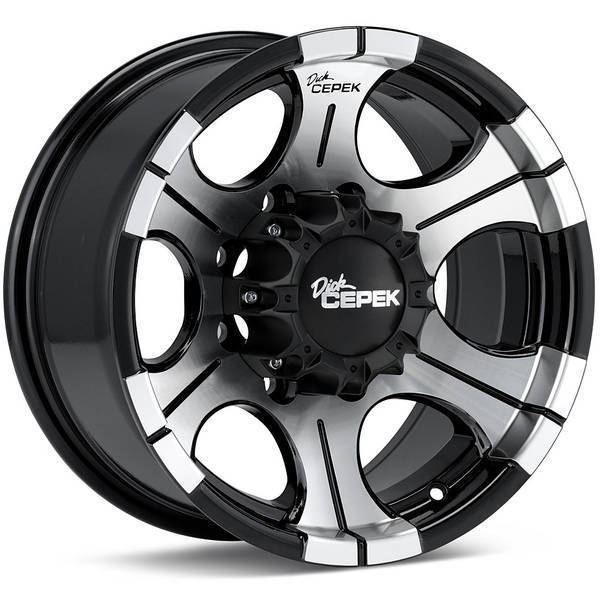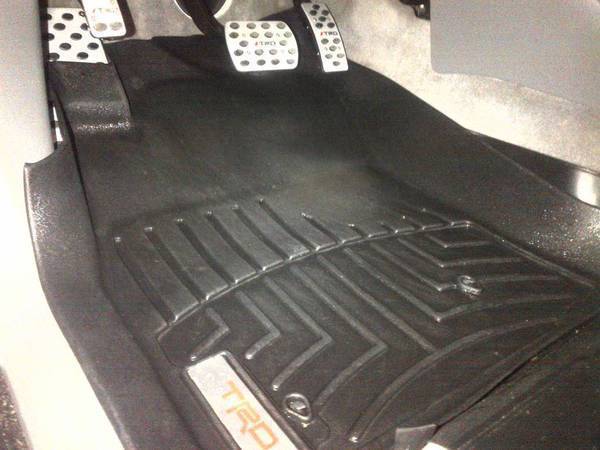 The above picture shows
Weathertech
digital floor matts with the TRD logo and TRD pedals .
These Wethertech liners are the best thing you can do to keep your floor clean .Highly recommended .
A couple seat belt and neck cushions . Very comfortable during long trips . Do an E bay search as they are always listed .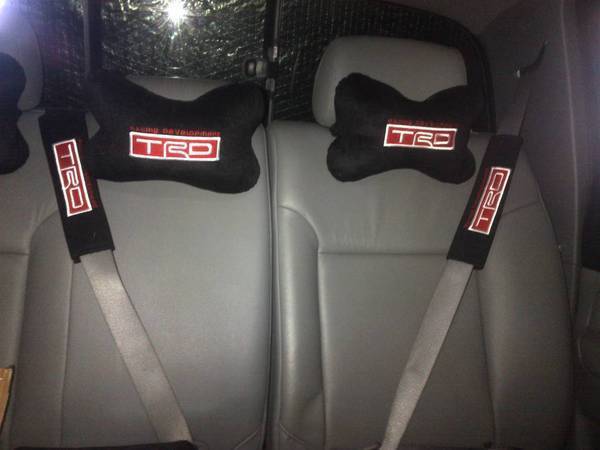 .
.
The picture below shows Raxman Led hood lights with famous fabrication hood mounts . These are awesome lights !! . You can see animals from a long distance away while driving at night . Deer and moose are no longer an issue since there eyes shine back at you when these spot pods are on . Highway signs are also very reflective . These lights do illuminate the hood a little but it doesnt effect driving and there is no glare on the windshield because of their placement . With this said , they are about the best and cheapest mod to gain some extra protection when driving at night or in fog . The lights , switch , brackets and wiring should be under $200 bucks by the time your done
Famous fabrication hood light brackets can be found here
http://www.tacomaworld.com/forum/fam...kets-leds.html
Raxman spot pods can be found here and he does ship to Canada cheap
http://www.tacomaworld.com/forum/2nd...pot-flood.html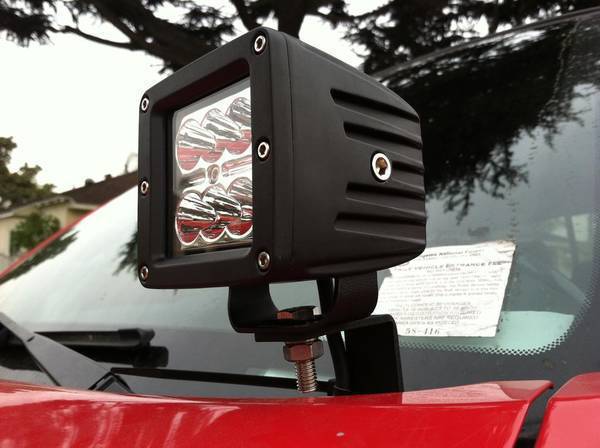 .
Toyota Factory style push switch ( amber)for LED hood lights. Fits in the blank to the lower left side of the steering wheel without any filing or cutting . Pop the blank out and pop the new switch in place . You will need to wire the lower led into your dimmer switch power . The switch is a 3 amp and the spot pods draw 1.34 amps each when powered on . This means you will need a 3 amp fuse wired into the circuit . If you want to get technical , you can always add a relay to the circuit just to be safe .$4 bucks on e bay for the relay .
http://www.ebay.com/itm/261515072594...witem=&vxp=mtr
.
.
Spark plugs at 100,000km or 60,000 miles .They are the factory plugs . 3 desno,s and 3 NGK .They were not replaced at the dealer during the 60k service even though I was invoiced for them . Notice the gap,s are far greater than .40,000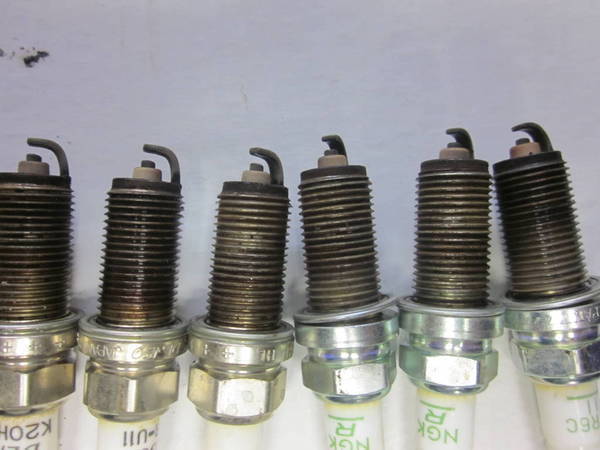 JVC KW -V50BTHDMI
newest release for 2014 app radio available at
Amazon
while quantities last .
Look here for details
http://www.amazon.ca/JVC-KW-V50BT-Mu.../dp/B00JS4ADI8
I have a samsung Galaxy S5 and this receiver works wonders with my phone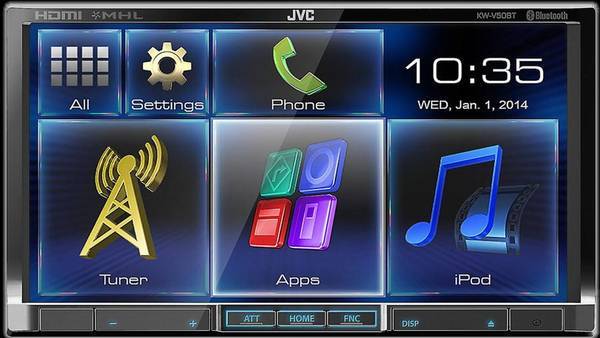 To get the receiver working properly with your steering wheel controls , I suggest going to Taco tunes for the awsc steering wheel control interface module and dedicated Tacoma wiring harness . The kit from Taco tunes keeps you from cutting all kinds of additional wiring . You can purchase from others cheaper but will have all kinds of wiring hanging around.
http://tacotunes.com/car-audio-video...rol-manual.pdf
Here is the AWSC pdf from taco tunes
http://www.tacomaworld.com/forum/att...1&d=1424155657
here is the Toyota Tacoma specific instructions to program the AWSC
http://www.tacomaworld.com/forum/att...1&d=1424155661
Went to the dealer and ordered the right side Bluetooth control for the steering wheel . Part number 8424435030B0 . You will also need the internal cable providing you already have steering wheel controls on the left side .
The part # for the cable is 84204-5810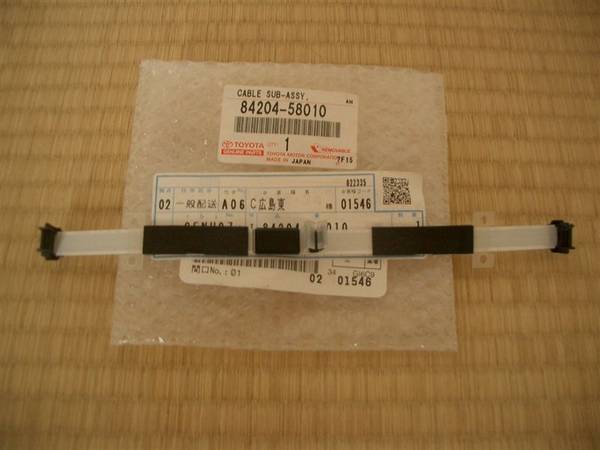 There is a complete write up here if you need more info
http://www.tacomaworld.com/forum/aud...s-my-08-a.html
.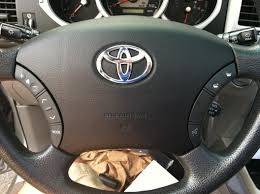 researching Ram matt
http://www.raamaudio.com/
Some advice for Kenwood installs..
1. If you have a MEtra Axxess steering wheel controls adapter for a kenwood or a JVC there will not be a 3.5mm plug on the back for the controller...you will have to wire the blue and yellow wire from the Kenwood harness to the solid brown wire of the 3.5mm female 2 wire adapter (brown and white brown) that came with the kit. The brown/white wire just gets taped off. Also get the turbo wire adapter...saves a ton of time.
2. When you put the Din sleeve in you will need to push the 2 flat tabs on the horizontal face right behind the trip piece flat...they will prevent the trim from fitting flush by causing it to bow away from the edges towards the radio...Then use a screwdriver to bend out the triangular retention metal flaps to make it snug.
3. For removing the hazard lights just get 4 flat head screwdrivers...lay the factory radio flat, place all 4 screwdrivers in the slots around the hazard from behind and then just pop it out...
Hybrid Audio Technologies Imagine 169-2v2 (6x9)
Hybrid Audio Technologies Unity 5 1/4 woofer
Speaker Adapters built by Mr. Marv (FRONT ADAPTERS SOLD TO VALSMERE)
$675, shipped to lower 48
----------------------------
JL Audio 400/4v2 4-Channel Amp
$300, shipped to lower 48
----------------------------
Kicker PK8 Amp wiring kit
(2) 40 Amp fuzes
(2) Kicker KISL line-level to RCA adapter
(50') Crutchfield 16ga Speaker Wire
(20') Street wires 9-conductor signal cable
(1) Best Kits BHO1761 OEM Radio Wire Harness
(1) Best Kits BHA1761 Radio Wire Harness
$95
----------------------------
Factory heated leather seats ,chrome package,
Front windows tinted to 35 %
Illuminated 4X4 switch ($50)
Weather teck floor matts with TRD LOGO front and rear ($265).
TRD seat belt shoulder protectors (5). ($50)
TRD floor pedals .($15)
TRD head pillows .($60)
TRD cigarette lighter with LED.($35)
TRD tissue dispenser ($12)
TRD lanyards($9)
TRD lisence plates with TRD bolts($50)
TRD cd holder for sun visor($14)
TRD valve stem caps($8)
Interior and exterior LED lighting package .($250)
flyzeye Amber and White V2($75.00)
Scan guage 2
with x package for transmission temps
TIRES
Summer ....Good year silent armor P265/65/R17
Winter .....Ultra GRIP ICE WRT studded P265/65/R17
RIMS
Summer .....Dick Cepek DC-2 .Got them for $159.00 each on sale
How to download repair manual from TIS
The toyota information system contents toyota vehicle repair manual which used to be PDF links, it's now chm mode which is only webpages. I am trying to download the manual for my vehicle in two days and here is the fastest way I figured out.
Please share if you have better idea. I can't make those hyper-link work since they all became image in the pdf files.
Tools you will need
Firefox
PDFCreator
TIS login account ($15/2 days)
Install PDFCreator, create a new profile, change the Auto-save option; Change the filename to <Title>, update the directory for auto-save. You need create a new printer to use this new profile, which can auto save your pdf to particular folder.
Login TIS and open the repair manual, for the first page, make sure you selected the new PDFCreator printer as your current printer and print your first page, double check the pdf file at the auto-save folder and make sure that fits you want. I took the footer and header off so it looks much nicer.
For firefox, type "about:config" in the address bar and add print.always_print_silent as Boolean and set it to true.
Now, for each page you click on the left, there is a print
icon
on the top right corner, click that will print a new pdf file to the auto-save folder. For each page, you will need two clicks to save to pdf format.
Go through all your pages and hit the printer icon. You should be able to download the repair manual in couple hours. The PDF files will have the full text title in the pdf file name, which you can easily search.
I got my two vehicles' repair manual done in 7 hours.
PLEASE ASK QUESTIONS WITH A PM . Dont mess up my build page like the guy below did