Well Guess i'd make myself a thread since now i'm starting to do real mods to my taco.
Here's a picture the day after we got it, 100% stock even had the little plastic bag over the high adjuster for the steering wheel. Picked it up March 2011 with 37k miles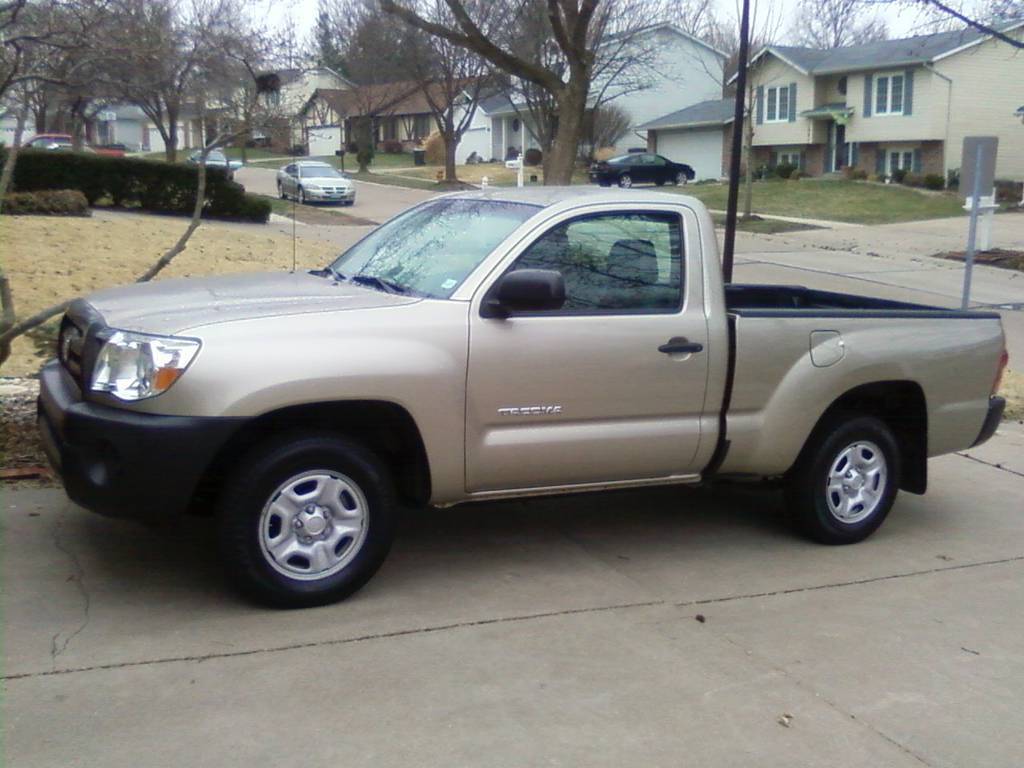 First mod i had to do was the "taco" mod
Here's another picture with it at monster truck status and my
Ebay
fog's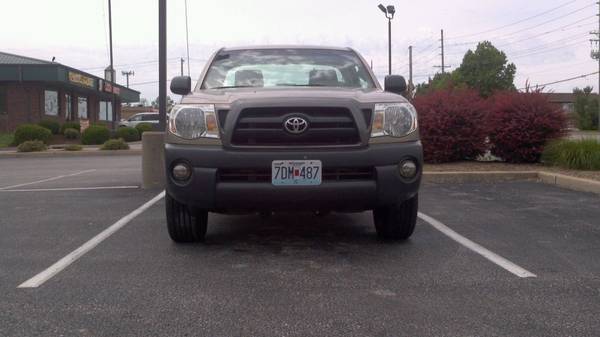 Then we got the Real license plates and put a ball and hooks in the event i'd have to tow something for any reason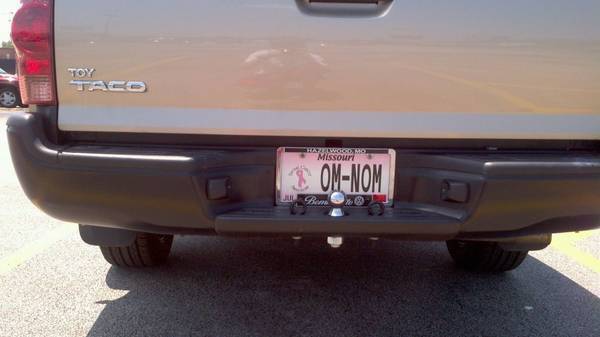 After that we got some new wheels and tires cause the stockers had no grip and were fugly, also dropped in a AFE pro Dry along the line
Once i found the magic of plasti-dip i blacked out the grill
Got tired of the polished look of the rims so I plasti-dipped
the centers black
Got tired of that too so I did the rest of the wheel black
That all happened uptill April 2012 which in May my dad got his new car (The blue GTR in my pics) so the Taco fell by the waste side after i failed at installing a 1.25" drop and stripped the front spindle out
Random pic in October of me drag racing the truck
Truck finally got a pic of attention in Late November when it was too cold to ride and i had had some 2" blocks lying around from a failed drop so i decided to install them too see how it'd look
Stayed like that till December 29 when i installed the front DJM arms santa got me for Christmas :P
So here's how it sits today, untill tomorrow when i do the rear part of the DJM drop
And a mighty car mods shoe test
"Maaaaaddddddddd"
So right now it's 3/2