2007 TRD Off Road 6-Speed
How she sits today: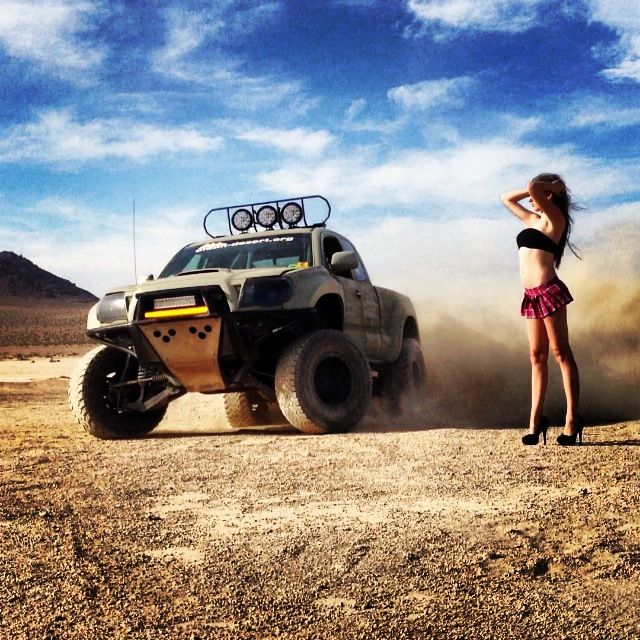 Day I got her: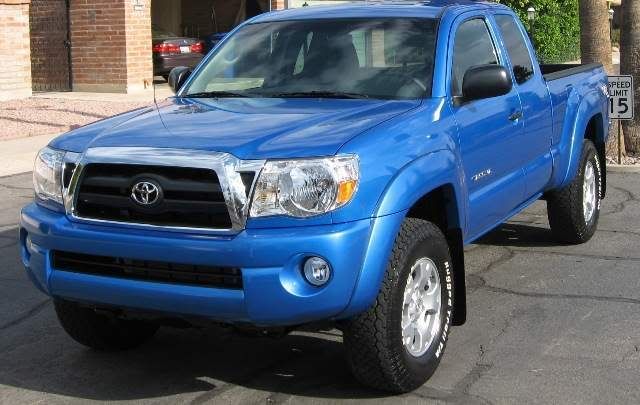 List of Mods:
- TRD Cold Air Intake
- TRD Cat-Back Exhaust
- Doug Thorley Long Tube Headers
-
URD
MAF Calibrator
- OME Front & Rear Shocks
- OME 885 Front Coils
-
All Pro
3" Rear Leaf Pack
- Timbren Suspension Enhancement System (Bump stops)
- Tom Woods 1-Piece Drive Shaft
- Pro Comp Light Bar
- 2 KC Rally Driving Lights
- 1 KC Rally Off Road Light
- Graphite Painted TRD Off Road Wheels
- GT Radial 265/75 ATs
- TRD Quick Shifter
- Extra D-Rings in Bed
- Black Head Light Mod
- Grillcraft Mesh Grille
- Uniden PRO358W CB Radio w/ Lil Wil Antenna
- iPod2Car
So about a month after I got her, I got rear/side ended by a Toyota Corolla (completely my fault thought). Her car was totaled while I had an ugly dent on my bumper for 5 months. I pocketed the insurance check and started shopping around for a used taco bumper. Here is what I found: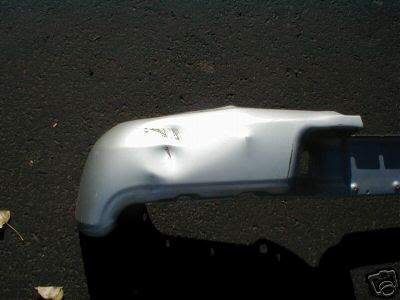 After I painted it with factory matched paint:
Back on the truck! Color matched too!: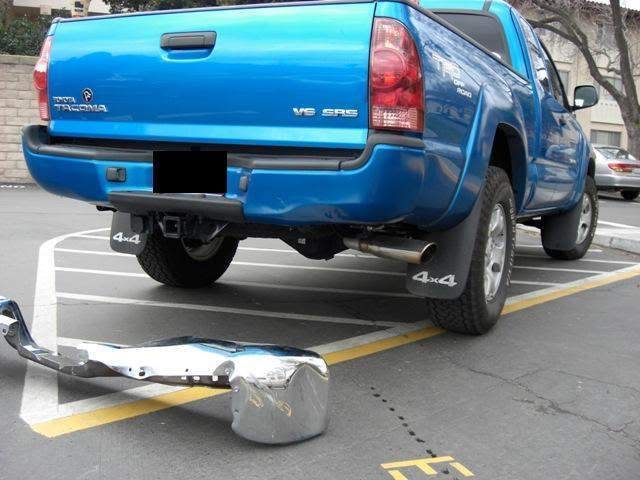 After Pro Comp Light Bar + KC Rallys:
Still to come:
Pictures of truck w/ lift on
Pictures of DIY painted wheels
Some of my major threads:
my DIY bumper repair
http://www.toyotanation.com/forum/sh....php?p=2163503
Pro Comp light bar, grillcraft and KC Rallys Installed
http://www.toyotanation.com/forum/sh...d.php?t=232926
CarDomain

http://www.cardomain.com/id/blackhawke88
Got new pics of the painted wheels up! First pics since lift too: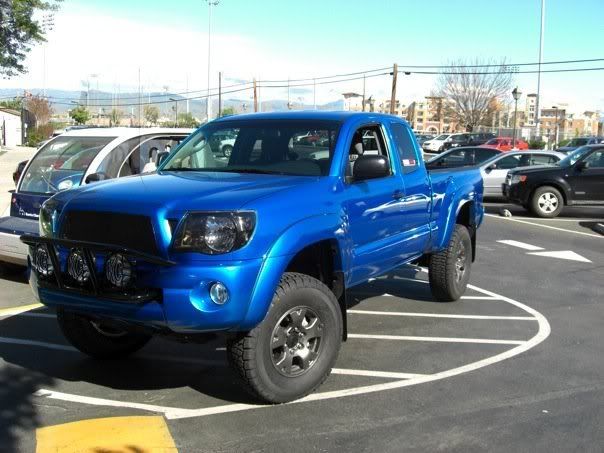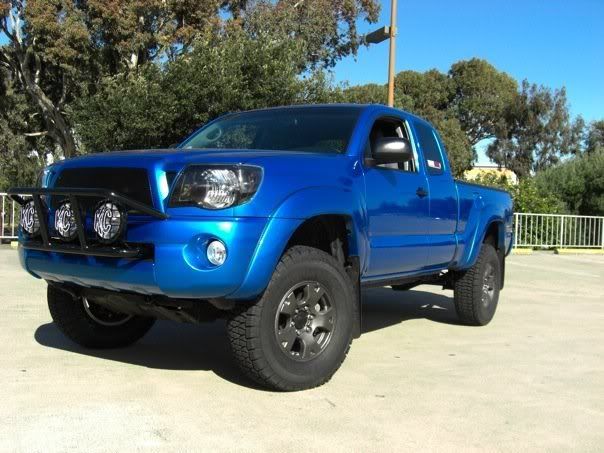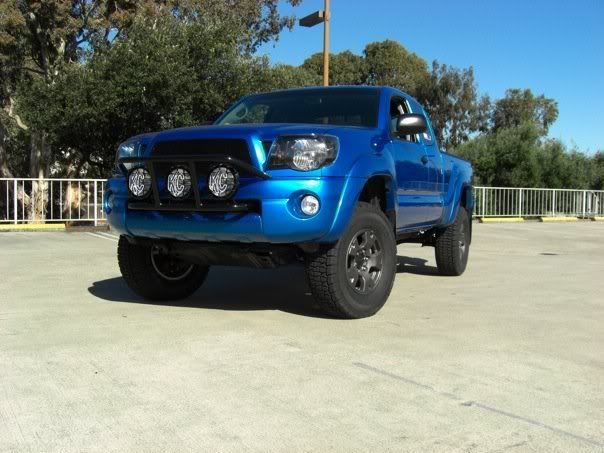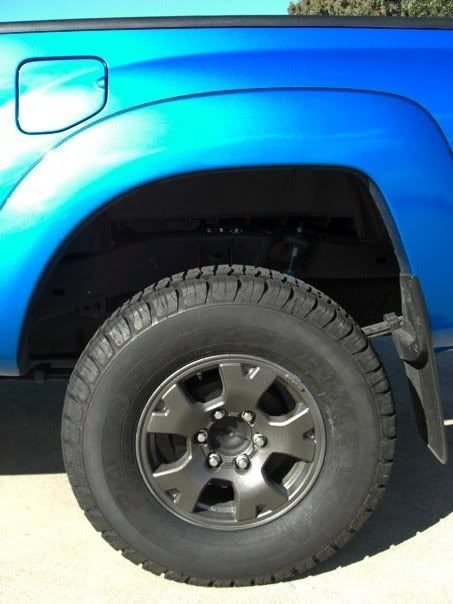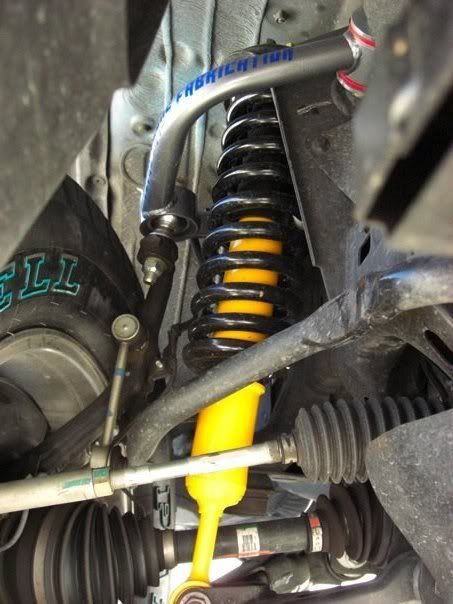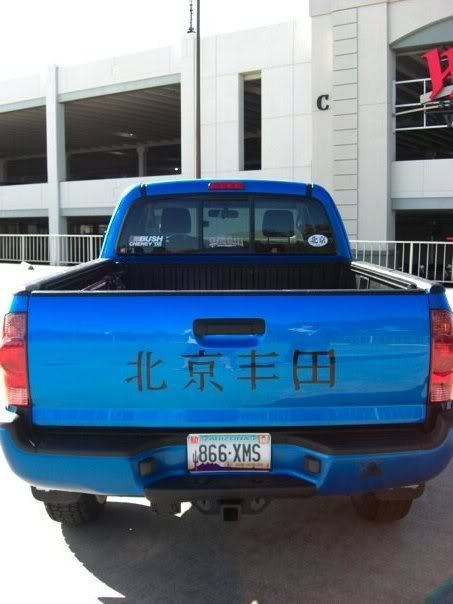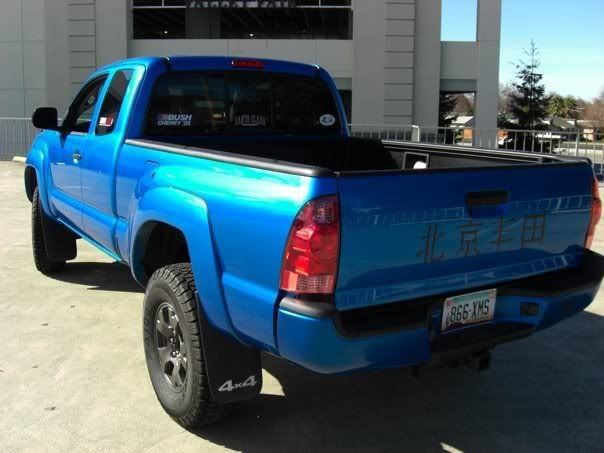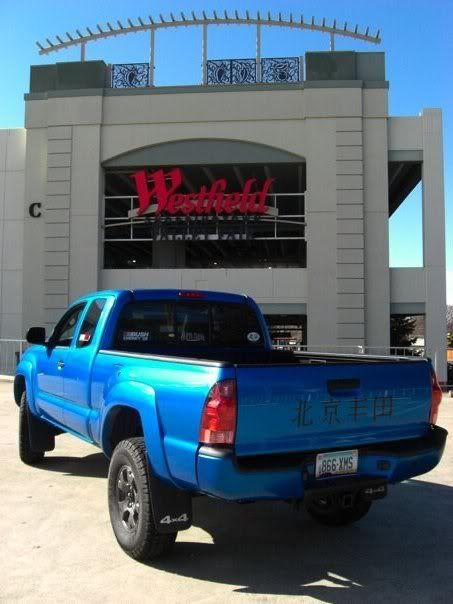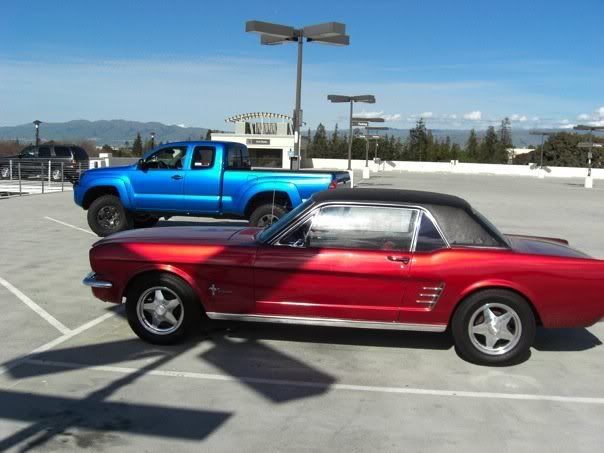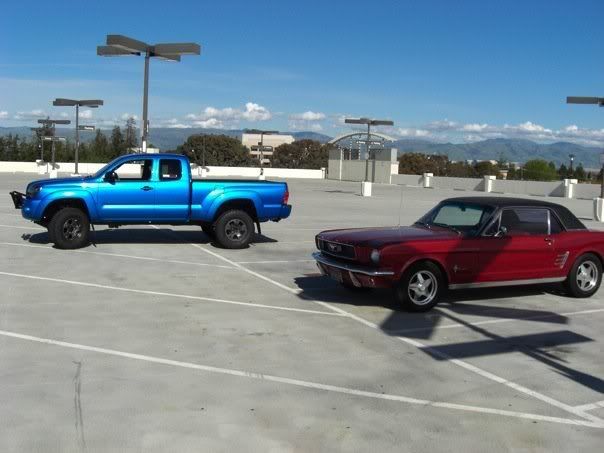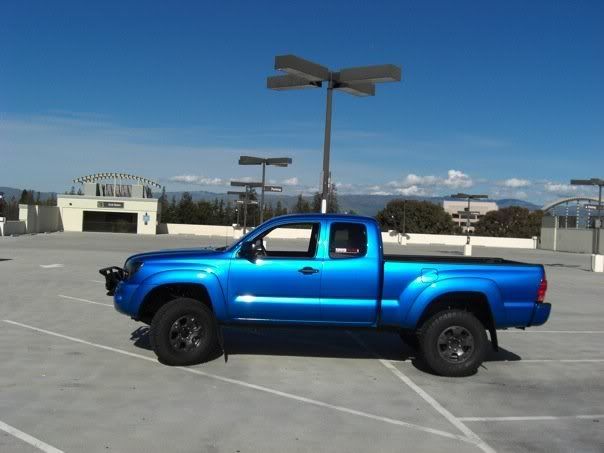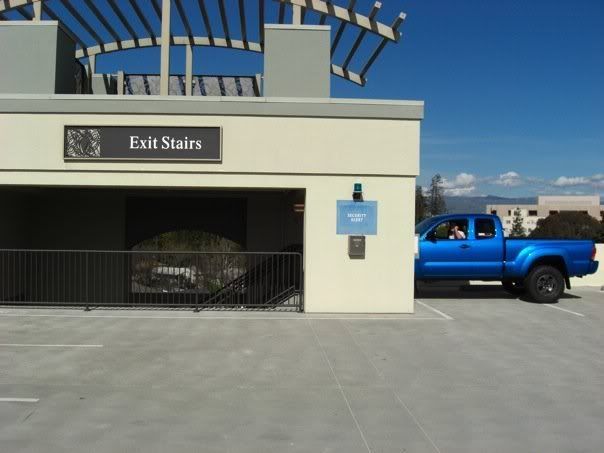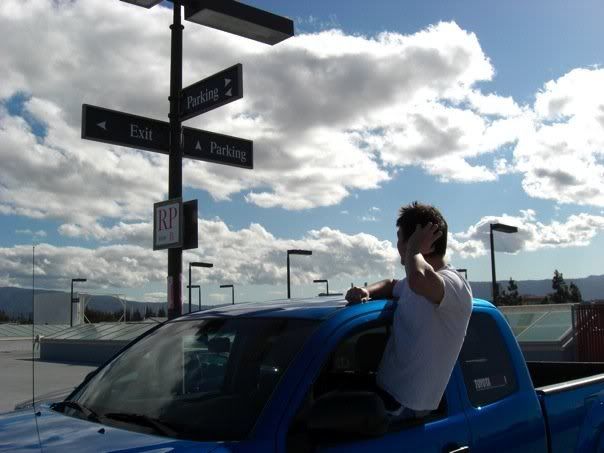 here's how I painted the wheels: http://www.toyotanation.com/forum/sh...d.php?t=238921
Went to Hollister Hills on Saturday with Ken (05scTaco) and his buddy Edgar. These are some pics of lil' Bush (my taco):

Just pulled into the park, taking a group shot. From left to right: Edgar, Me, Ken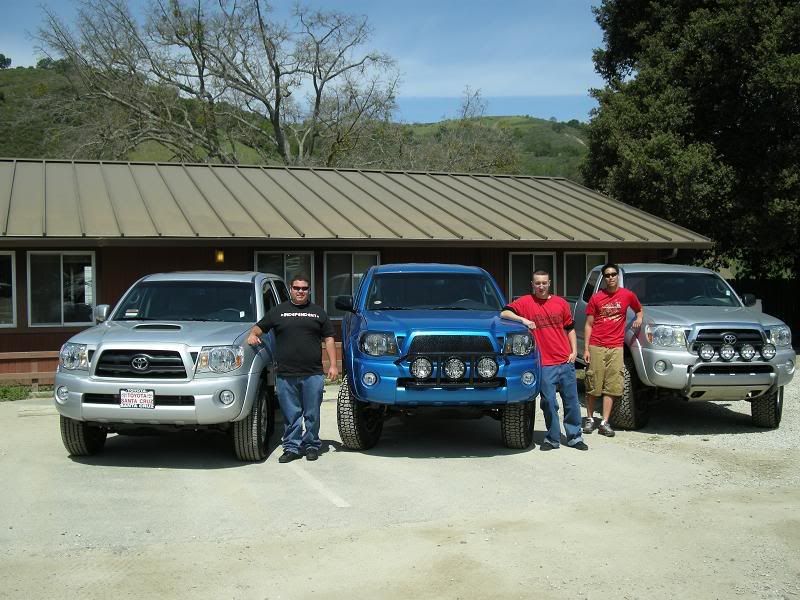 Lil' Bush as seen through Edgar's side mirror: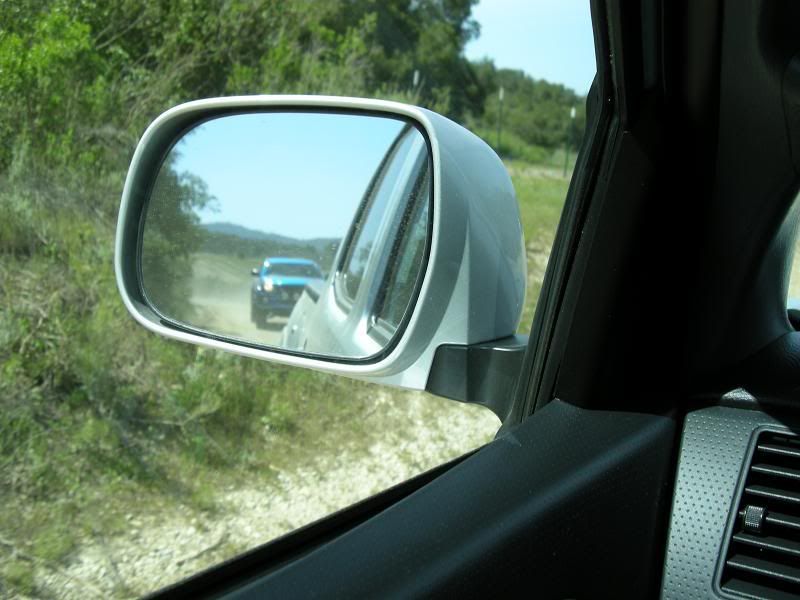 Me chillin, waiting to hit a hill:




Flashin signs at the bottom of a hill:




Pulling a Bronco out (hehe, I felt proud):




Used a little help from an XJ: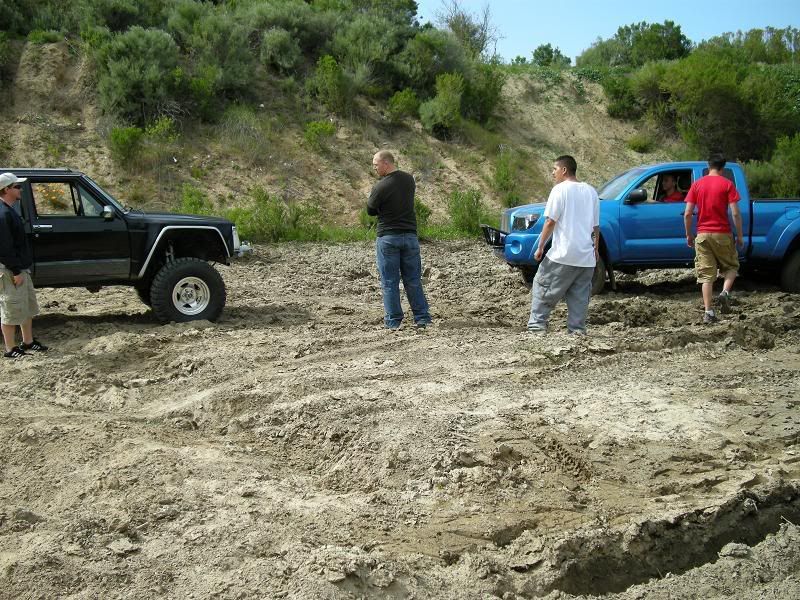 Running 5 Fingers Hill:




Almost at the top: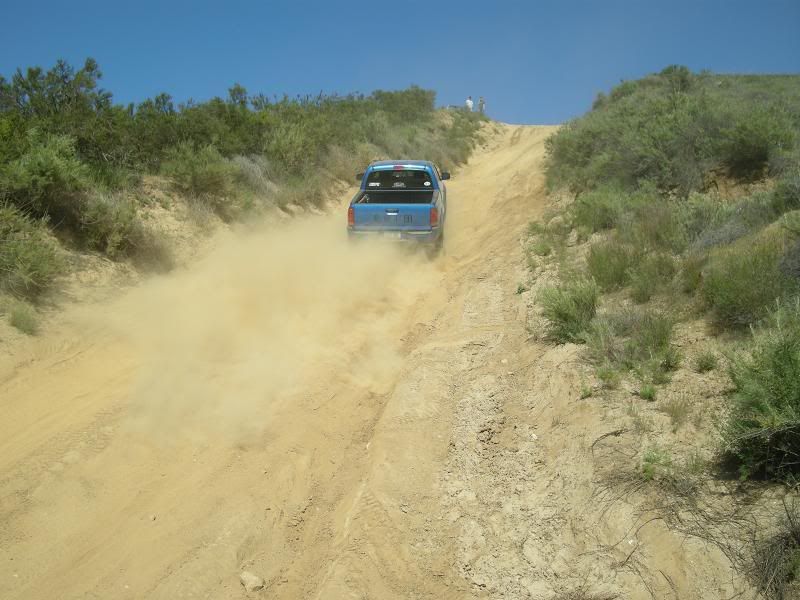 Made it!:




CARNAGE!!! YES!!!!: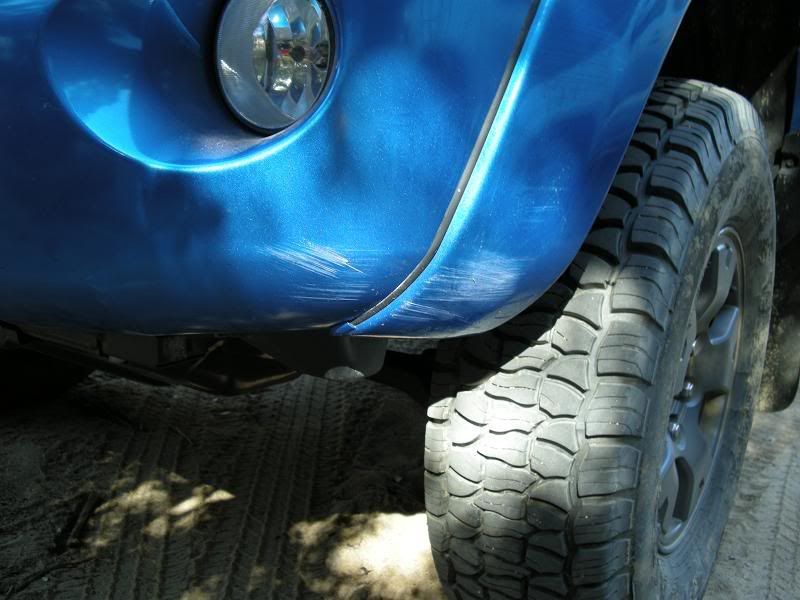 Chillin and enjoying ourselves at the end of the day: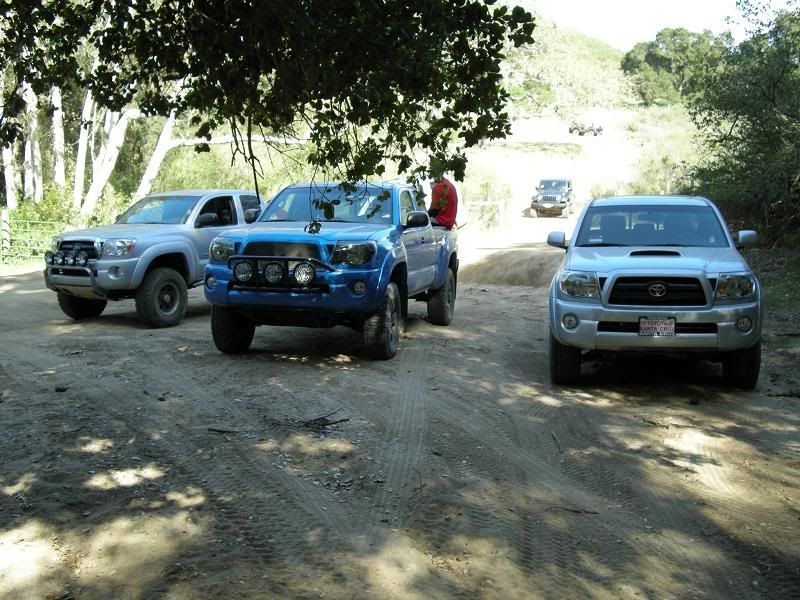 Pictures courtesy of Edgar and Ken. Here is the original thread!!!:

http://www.toyotanation.com/forum/sh...d.php?t=243430
Carnegie SVRA:
Went wheelin with MJ and his friend. Videos are sick too:
Video of me climbing steps:
Video of me mudding: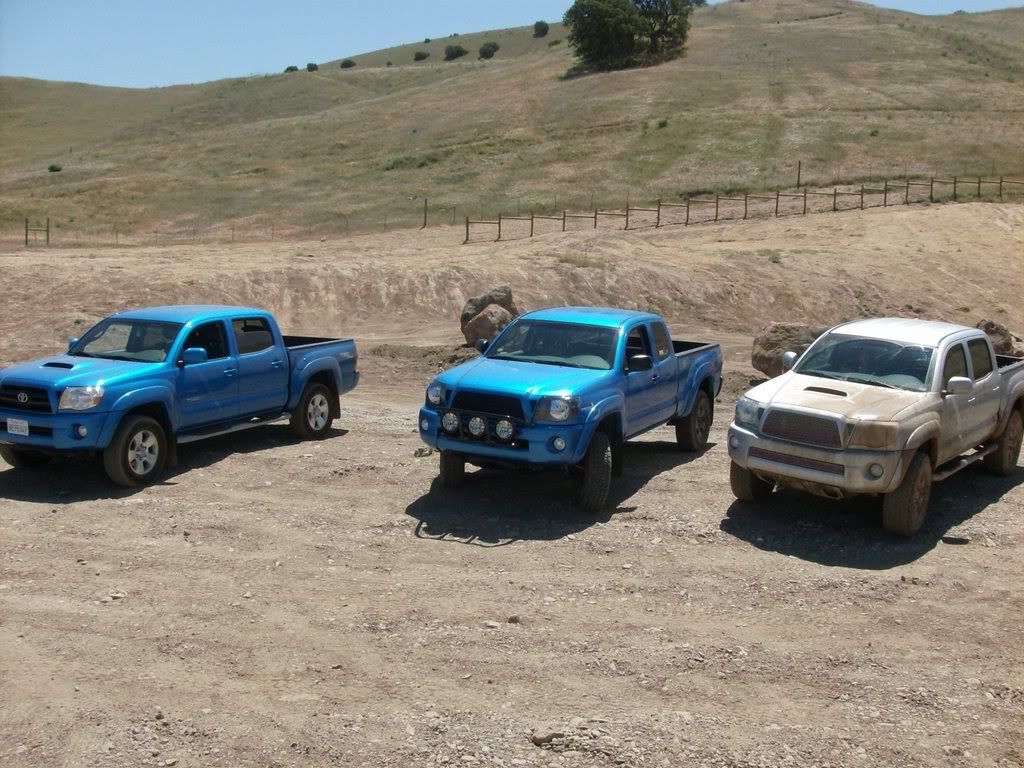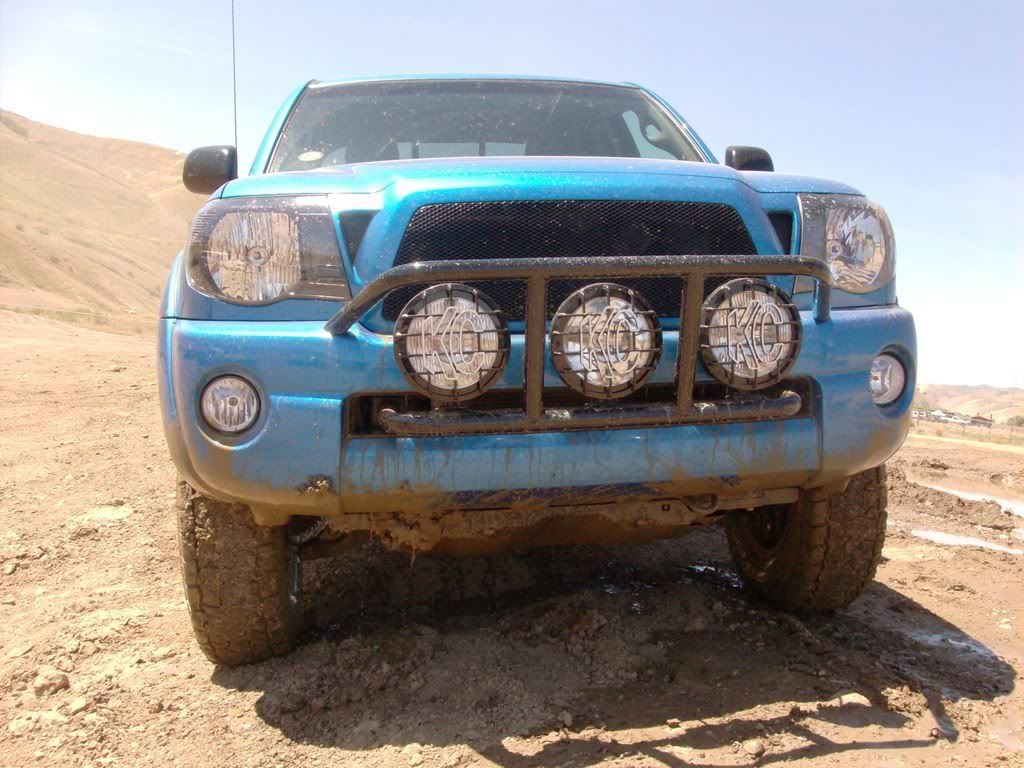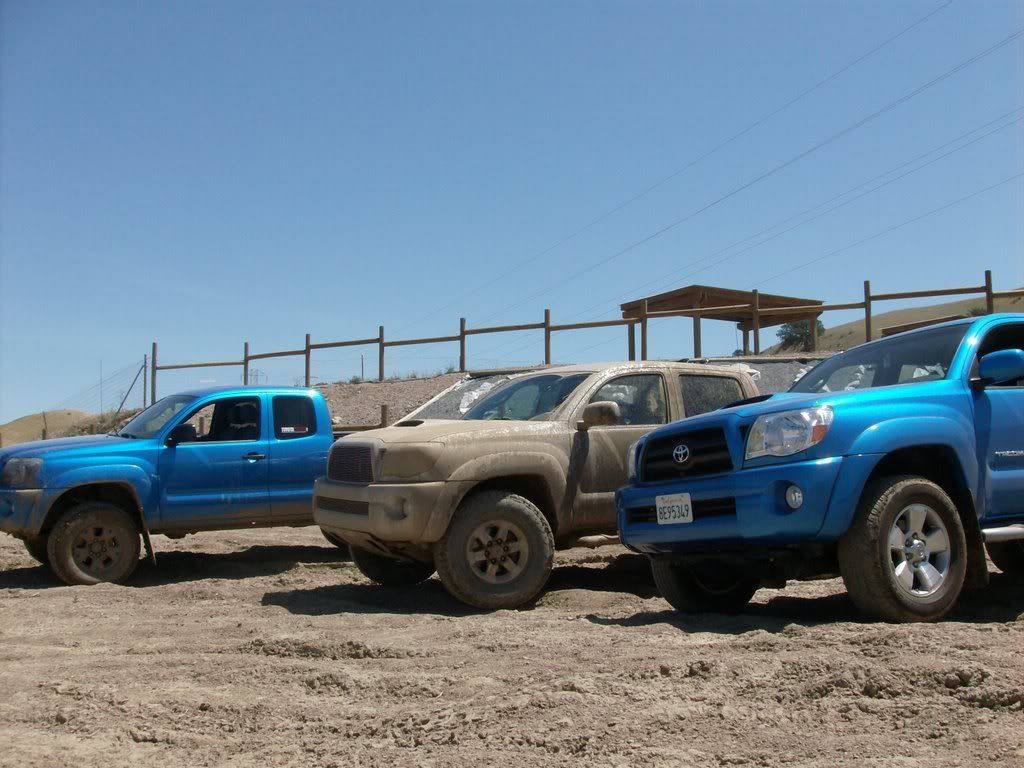 May 10th Hollister Hills run with Ken (05SCtaco) and my roommate (pictures are ripped from Ken).
This is where we found ourselves after about half an hour of trekking up a few black diamond trails. The city you see off in the distance is Hollister!: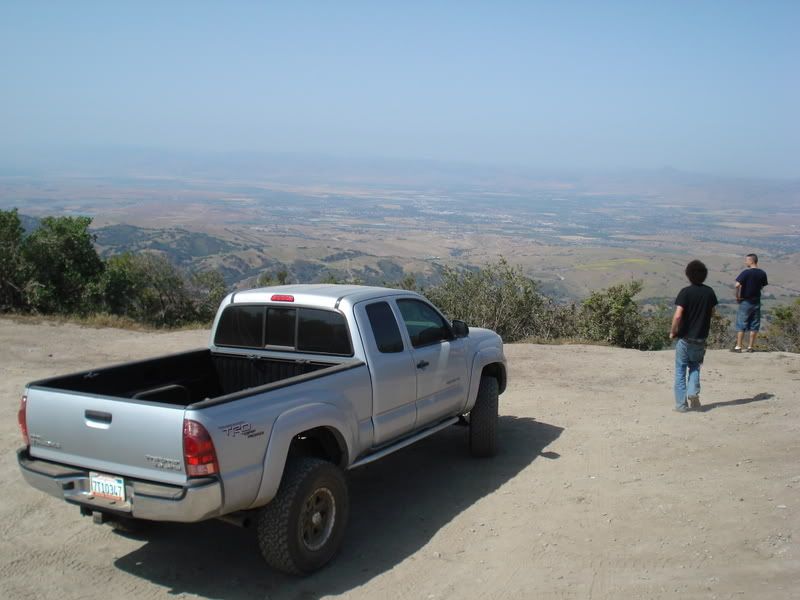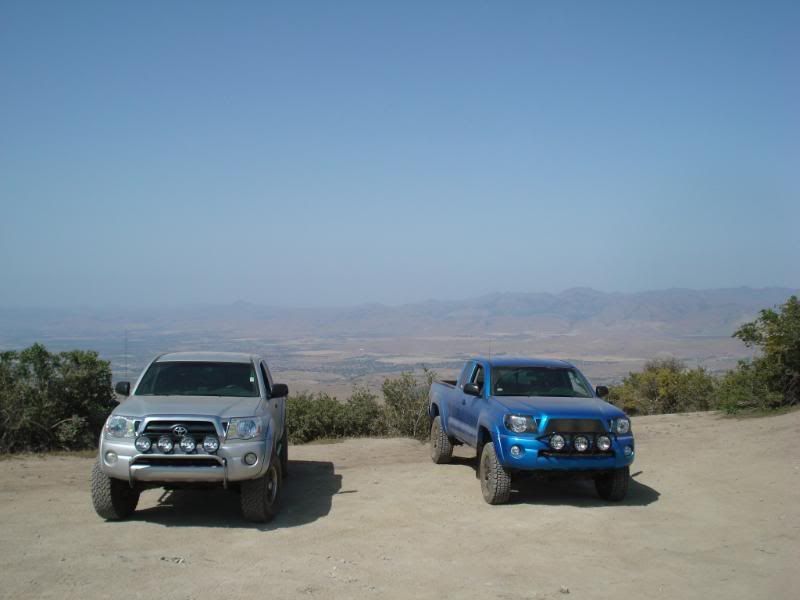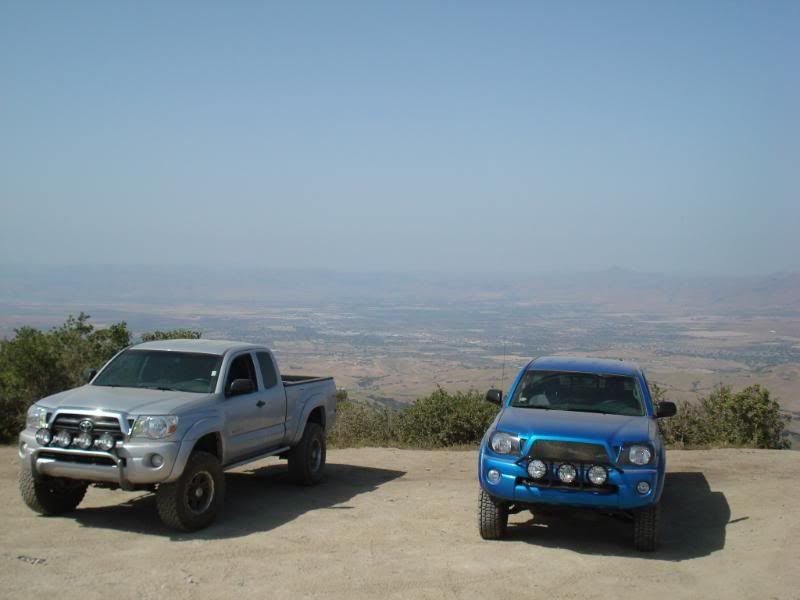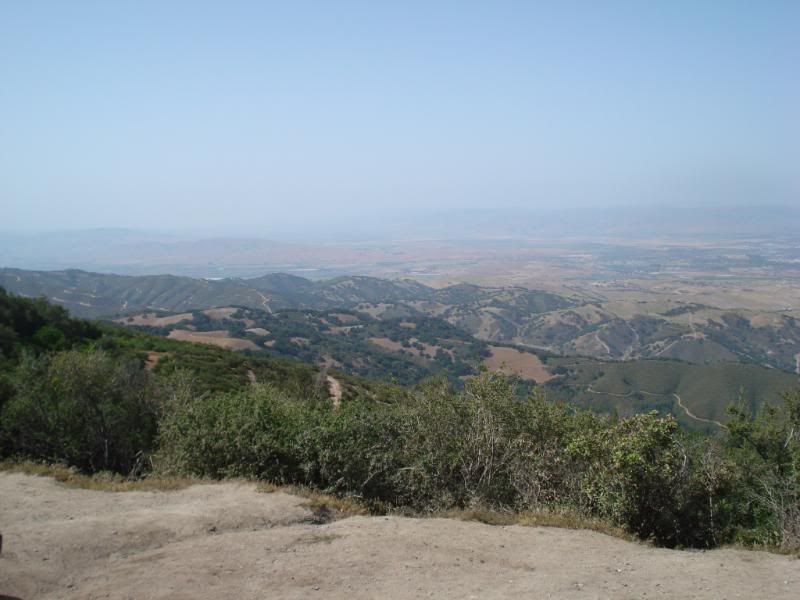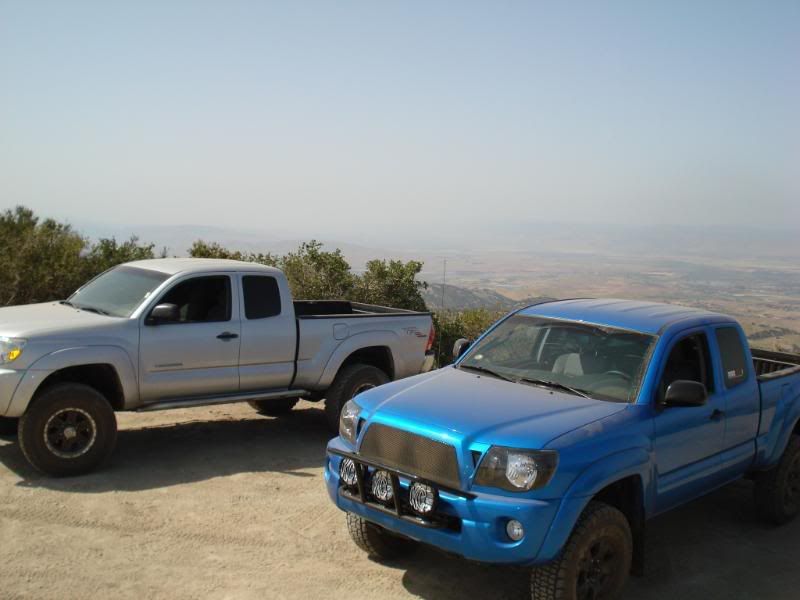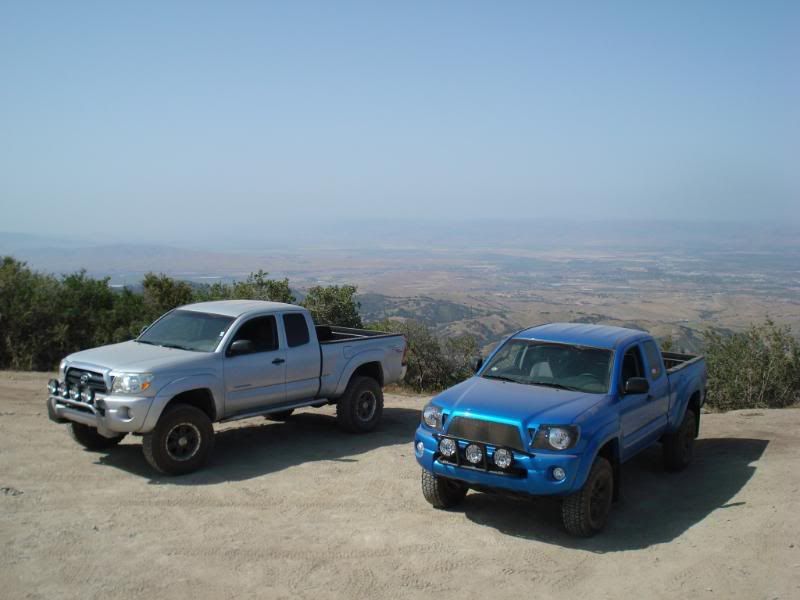 Some videos of me going down a very steep hill:
part 1:
part 2:
Update! June 1 Hollister Hills SVRA Meet with MJ and Ken (05SCtaco).

Pictures courtesy of MJonags and 05SCtaco!

MJ watching me from his new uber-cool rear-view back-up camera: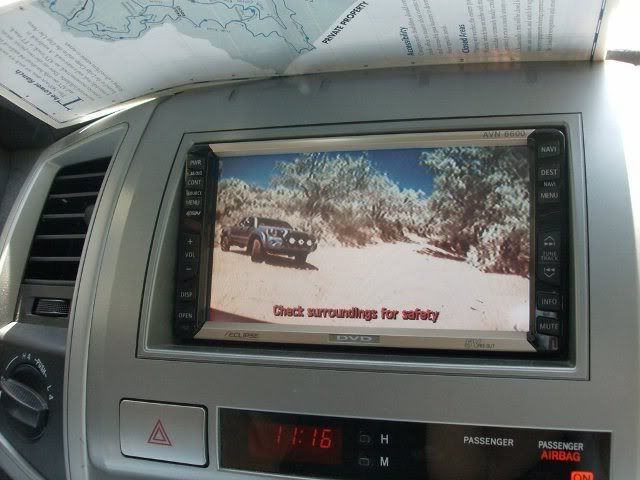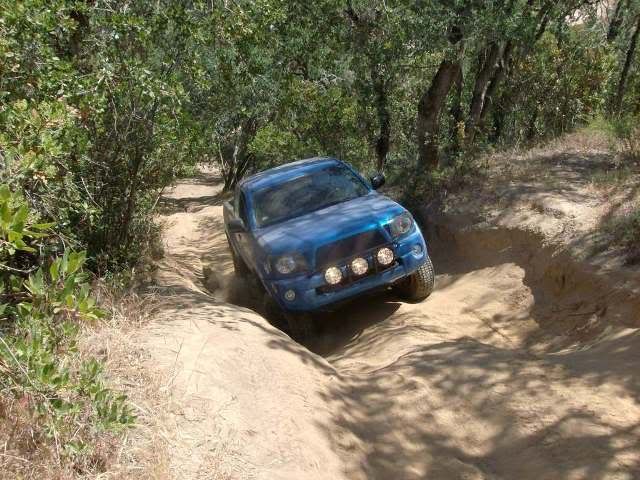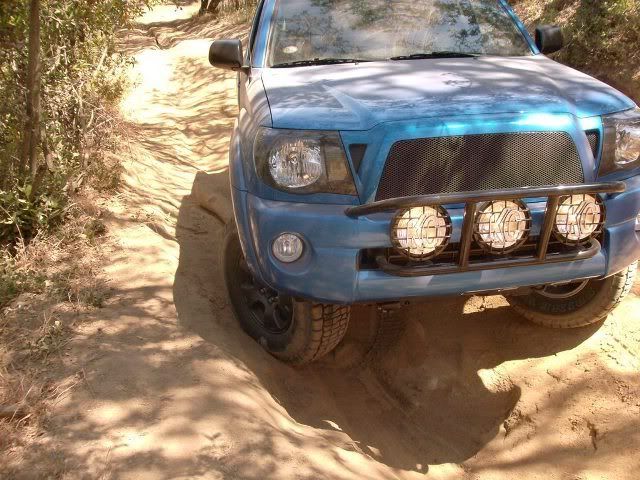 Me slowly climbing a hill. The place was pretty sandy: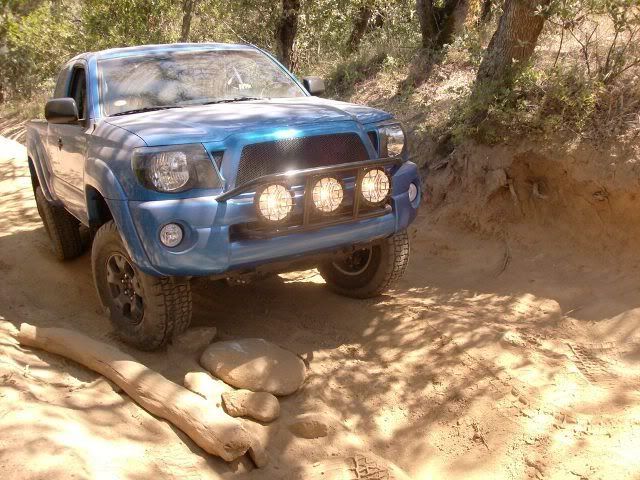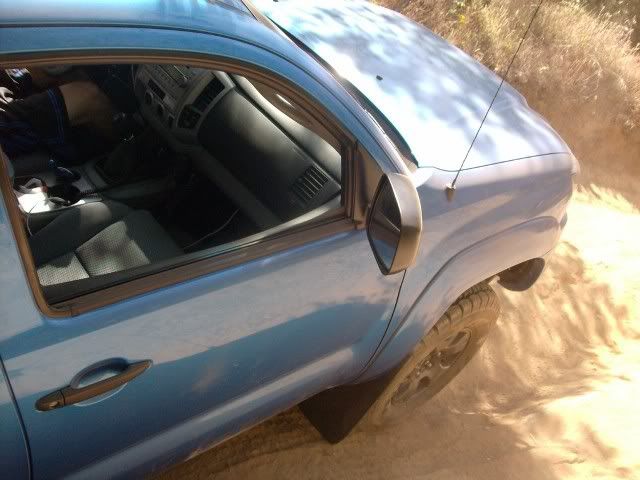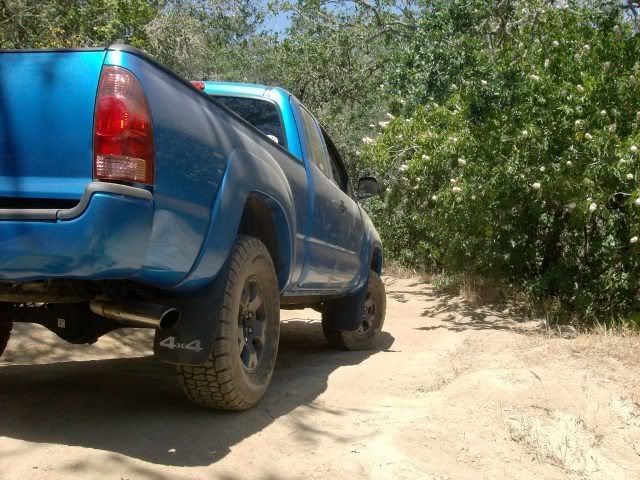 Navigating my way around some ruts: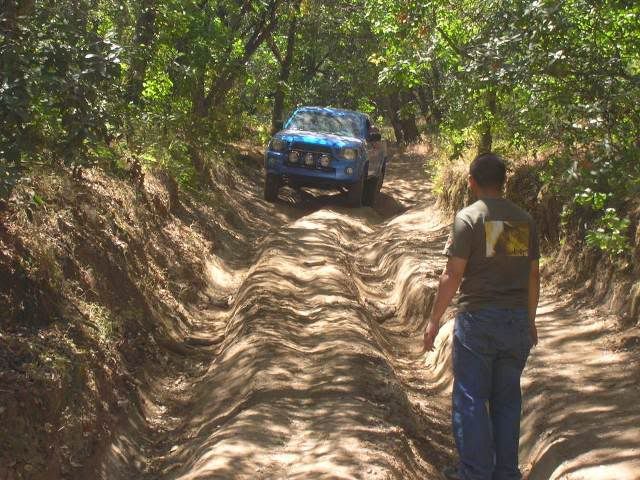 Working hard to protect my diff: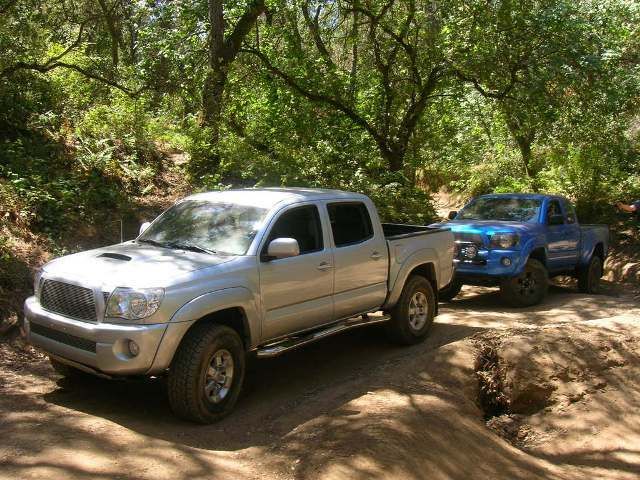 Almost got stuck:



Paid a heavy price for being stupid:



Carnage! That'll buff out...eh?: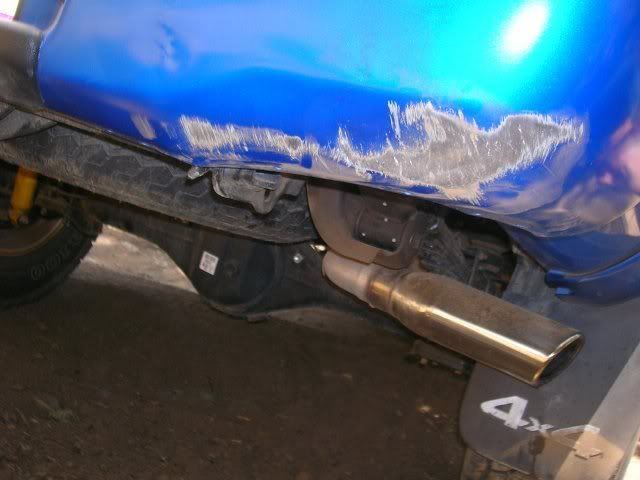 My turn up a steep and sandy hill: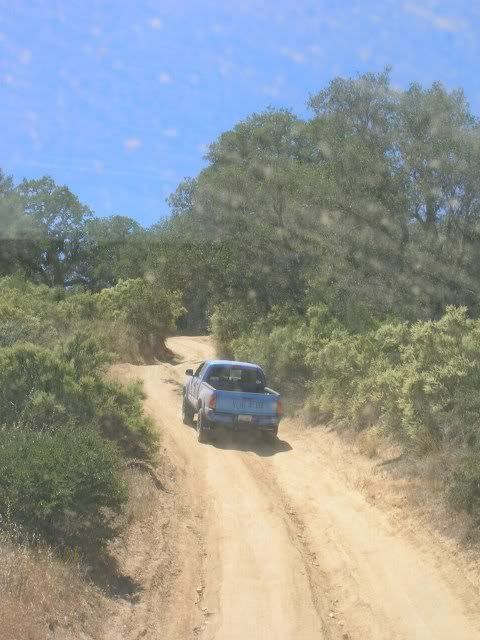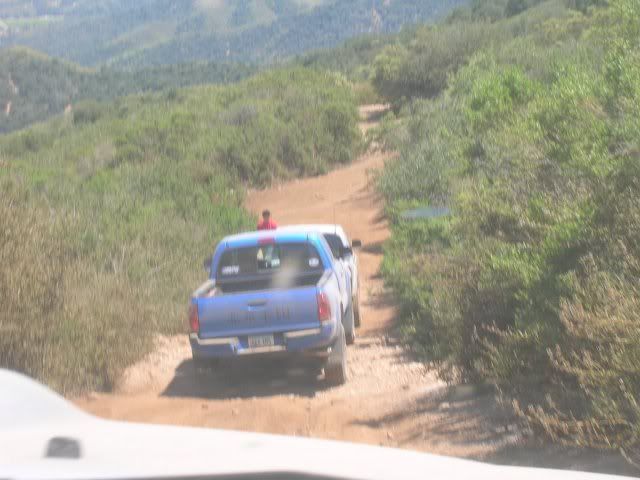 The caravan climbing its way up to the top of Hollister Hills: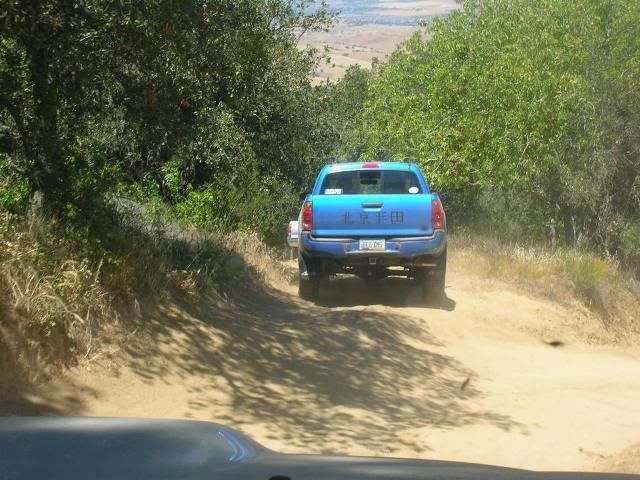 We saw food: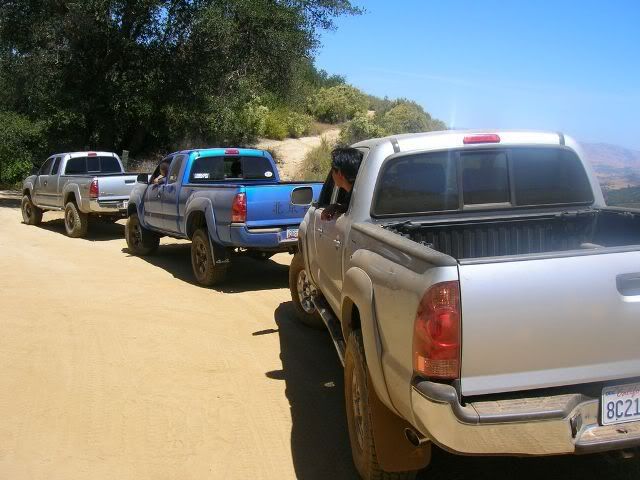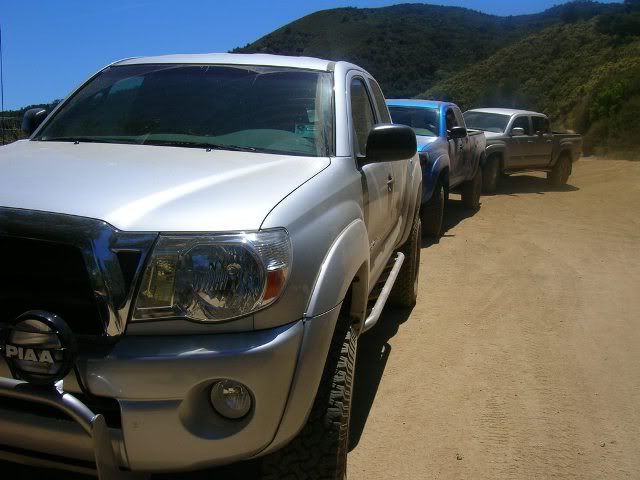 And now time to pose: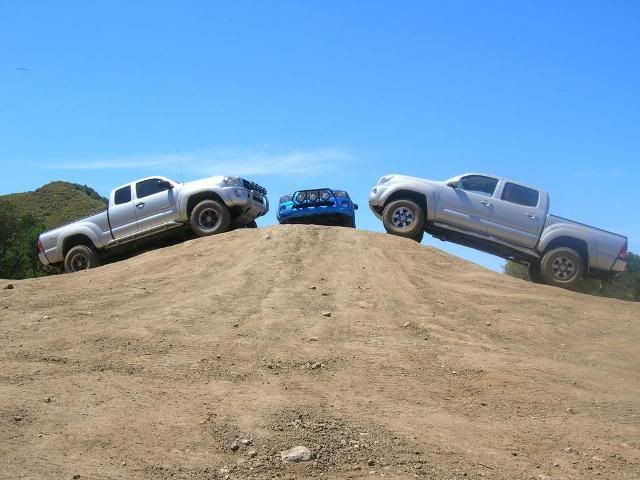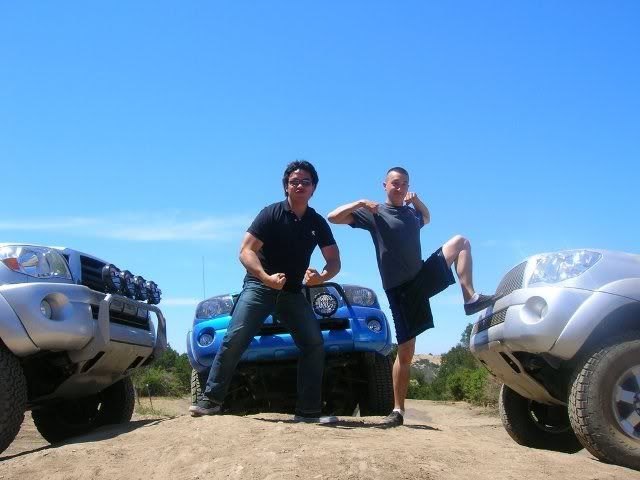 Ken making his way down some steps:



...and me making my way back up them:



my tires were hella slipping: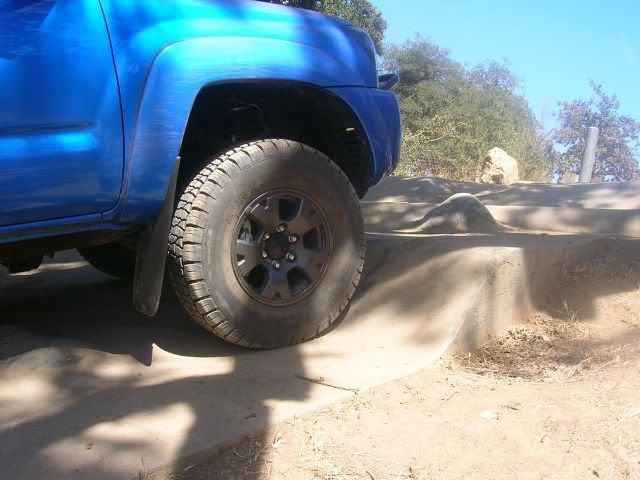 I finally uploaded pictures from Ken's camera:




Some Videos!:

MJ running truck hill:



Me running truck hill:



All of use messing around afterwards and doing donuts: